MT ELBRUS 5642 CLIMBIUNG
Cost 900$ per person- summer climb
1200$ per person winter climb
THE FIXED DEPARTURE
June 12 - June 20, 2020
June 20 - June 28, 2020
June 27- July 5, 2020
July 4 - July 12, 2020
July 11- July 19, 2020
July 18- July 26, 2020
July 25- August 2, 2020
August 1 - August 9, 2020
August 8-August 16, 2020
August 16 - August 23, 2020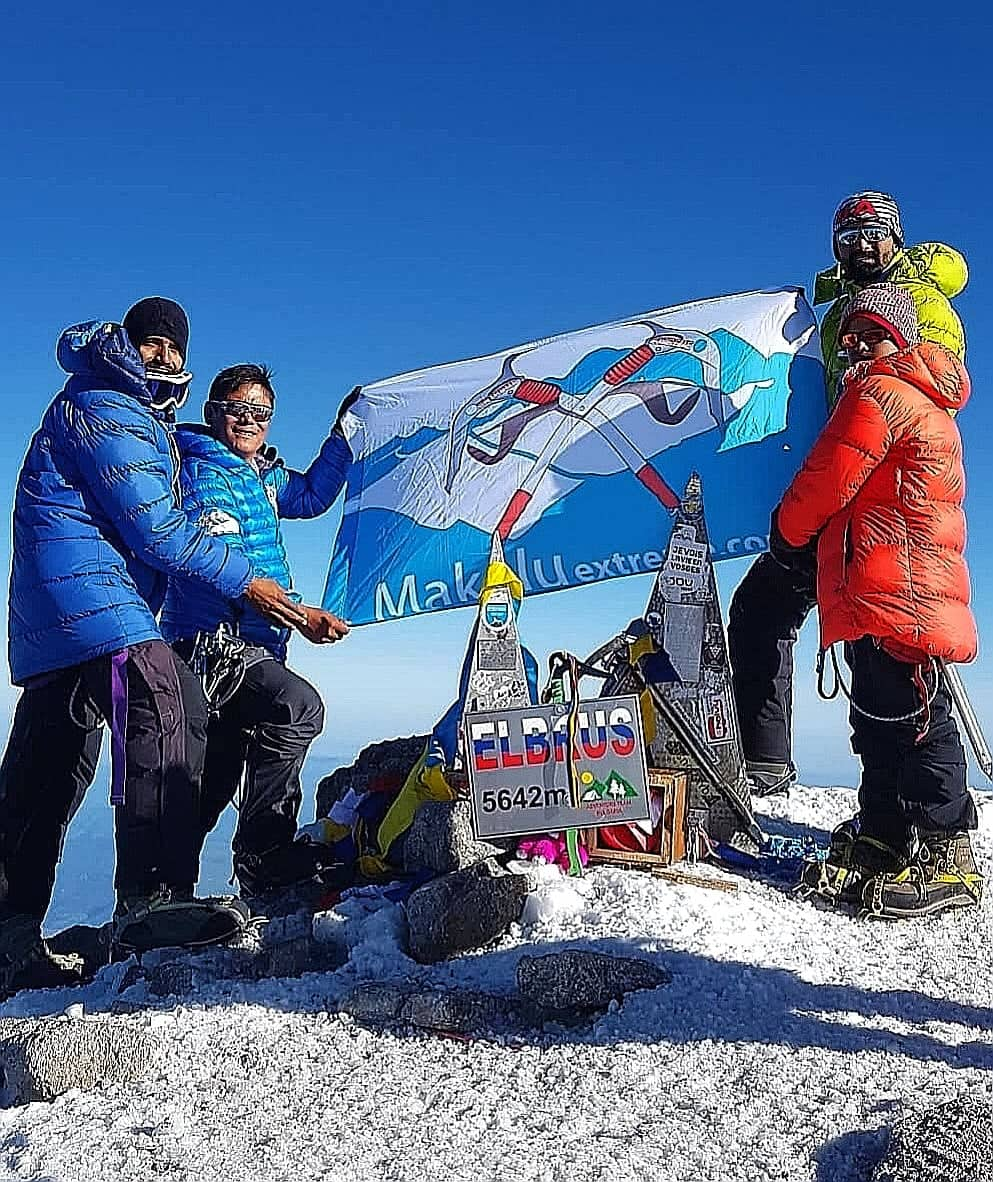 THE COST INCLUDES:
Invatation Letter
1 Transfers Min Vody to Azay, Azay to Min Vody return time.
2 Accommodations:
Hotel in Azay 3 night & Huts 4 nights.
3 All meals in Huts in climbing period
4 All needed permits & Registrations In Terskol.
5 Cook.
6 Group equipment (ropes, Ices crews)
7 All transfers, Taxi, Cabel Car per programe
8 Invatation latter to get Russian Tourist Visa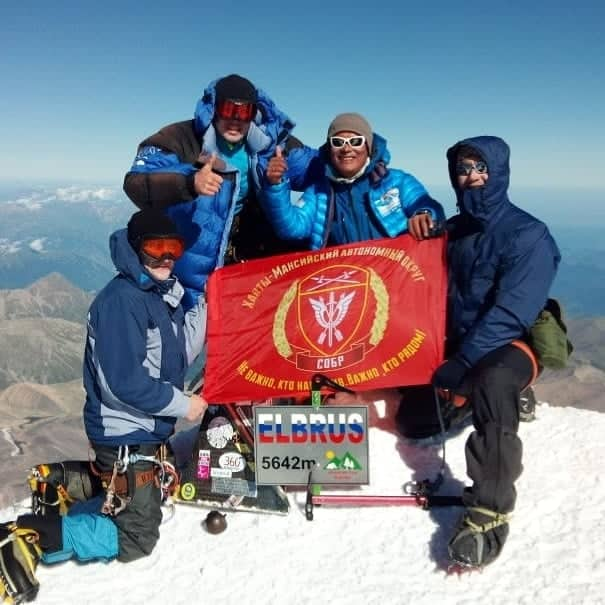 COST DOES NOT INCLUDE:
All meals in Terskol
1 Personal equipment.
2 Personal health & climbing Insurance.
3 Emergency evacuation & medical expense.
4 Alcoholic & bottled beverage mineral.
5 Rara truck Or Snow Cat for summit day if need from Burrels to Pastukhova Rock 4800 ( 100$ each person if need)
International flight ticket
Domestic flight ticket Moscow- Min Vody- Moscow
Extra cost: flight Moscow- Mineralnye Vody- Moscow- 400$ each person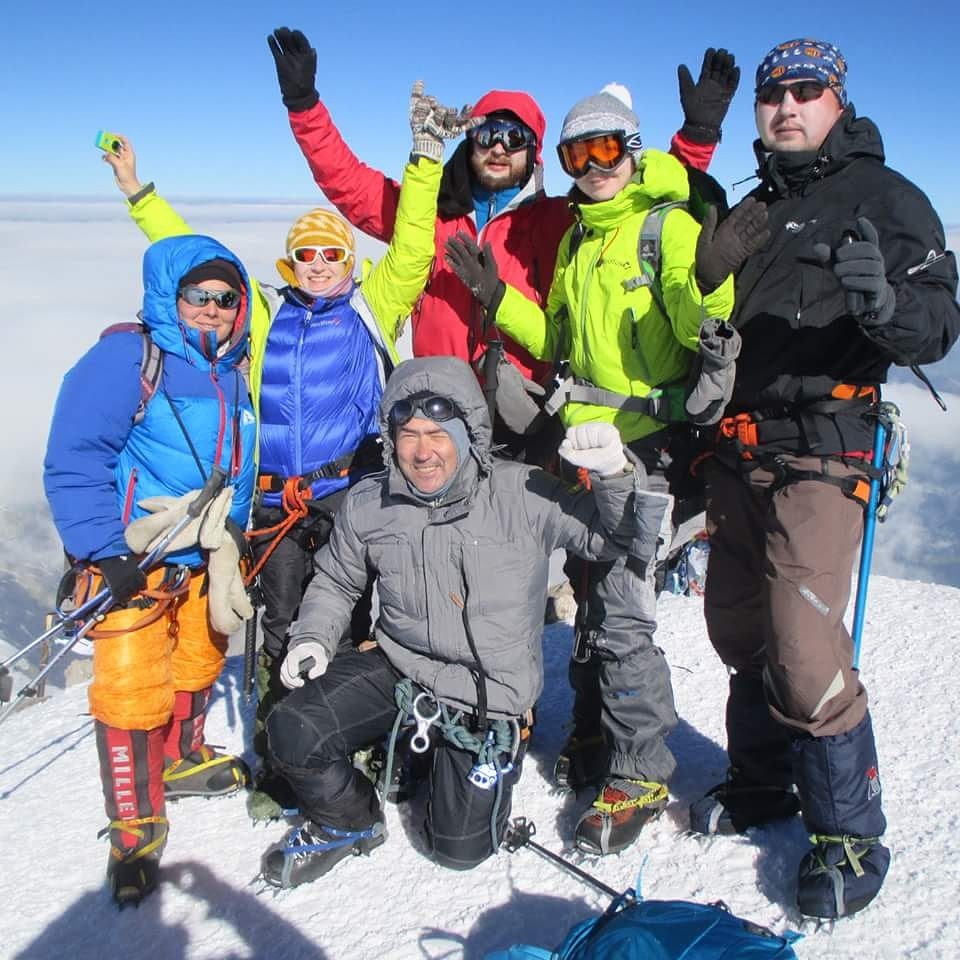 ITINERARY:
ItinIerary of 8-days Elbrus climb
Day 1 - Meeting at the airport at 2.30 p.m., group transfer to hotel Polyana Narzanov (2000 m). If you arrive after that time you can order a private transportation which costs 80 EUR one way. Overnight at hotel.
Day 2 - Acclimatization hike to top station of cable car on Mt. Cheget (3000 m) ore to waterfall Hair of Girl. On the way you can see a beautiful waterfall and observatory. From the Mt. Cheget the beautiful view of majestic Elbrus opens. Overnight at hotel.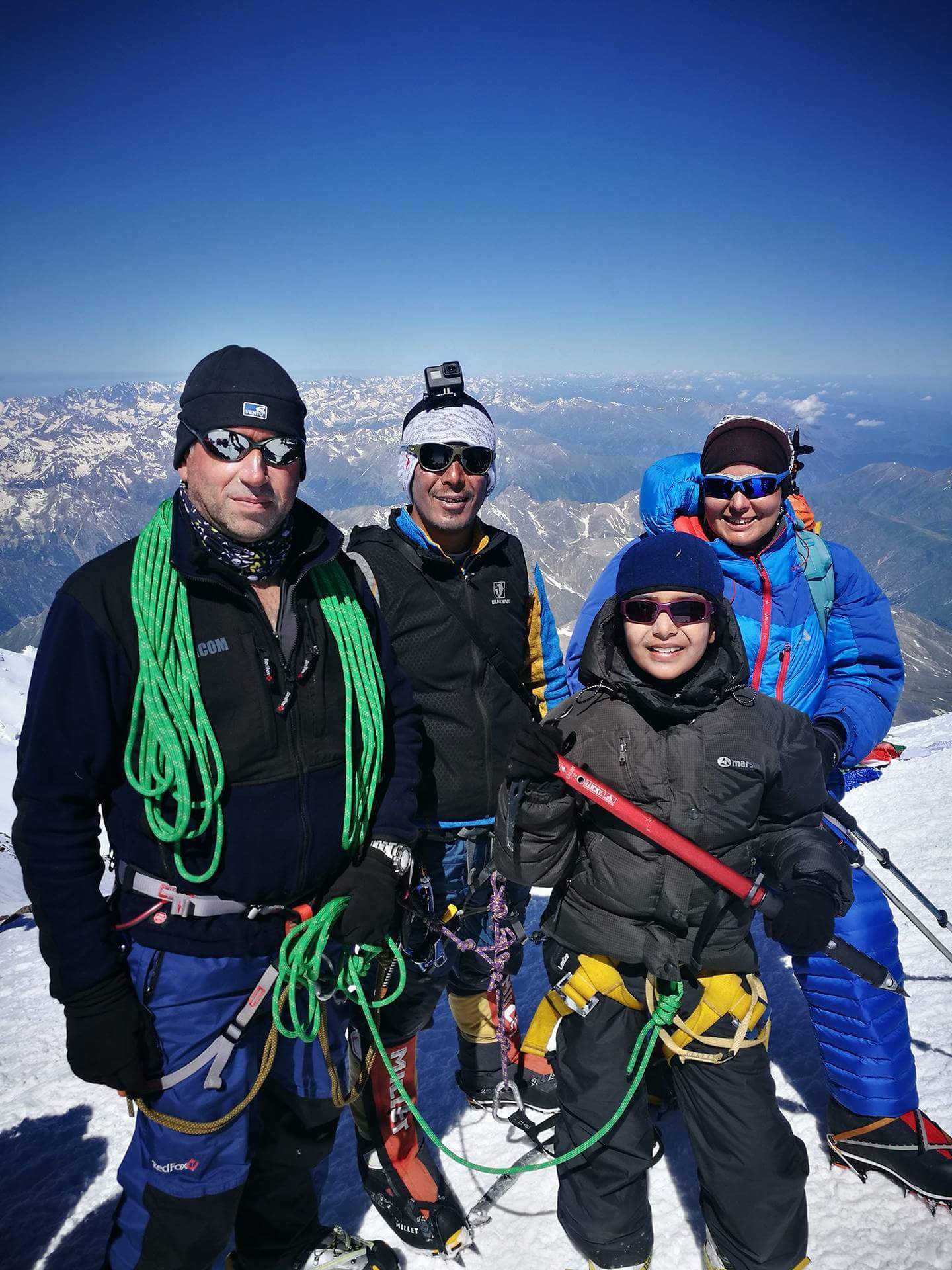 Day 3 - Ascent to the National Park Hut (3900 m) using ski-lifts. Acclimatization hike up to the beginning of the two parallel rocky ranges and probably higher (4200-4300 m). Overnight stay at the hut.
Day 4 - Acclimatization hike up to Pastukhov Rocks (4800 m)Mt. Elbrus climb. Overnight stay at the hut.
Day 5 - Relax day. During a short snow- and ice-courses the guide will teach you how to use an ice-axe and how to walk in crampons. Overnight stay at the hut.
Day 6 - Summit day. We start ascending about 1 in the morning. As a rule, participants ride a snow-cat. (Snow Cat charge is not include at the tour cost) In case a group decides to hire a snow-cat they ride it up to Pastukhov Rocks and start walking only from 4800 m. After summiting we descend to the hut and stay there. Elbrus area
Day 7 - Reserve day. Descend to the Baksan valley. Overnight stay at hotel.
Day 8 - Drive to Mineralnye Vody airport according to the earliest flight of participants. It is probable that you will have to spend some time at the airport if your flight does not depart as a first. In this case you can order individual airport transfer which costs 80 EUR.
Price:
Standart - USD 900 (May- September), USD 1200 (November - May)
* - for booking for 2 and more paxes - discount 3%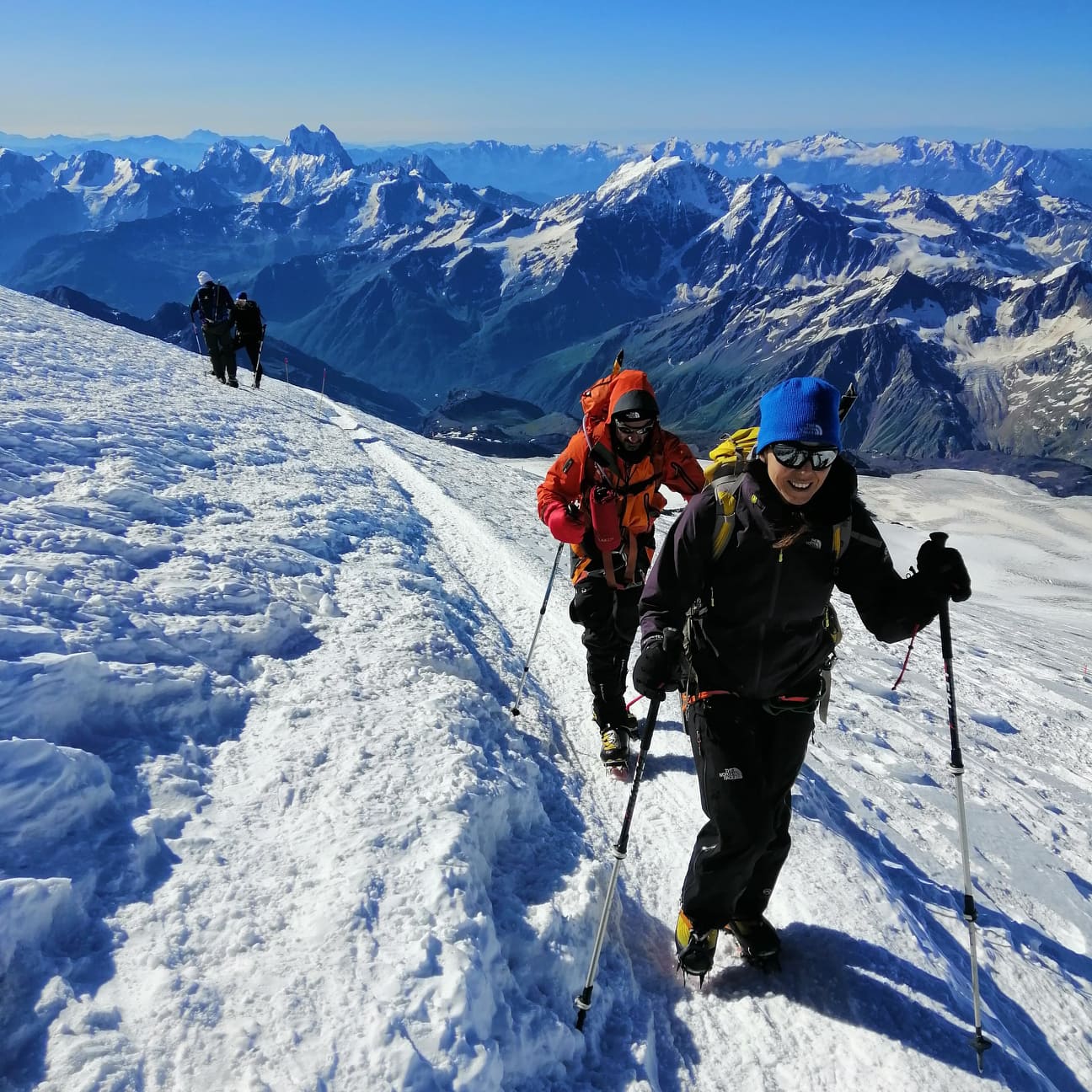 EQUIPMENT LIST FOR MT ELBRUS 5642 CLIMB
Sleeping bag
Headlamp
Climbing boots
Crampons
Hurness
Ice exe
Discender
Jumar
Carabine- 4 peas
Down jacket -25 comfort
Down pants – 25 comfort
Thermo pants
Thermo t-shirt
Flees jacket
Gore tex pants
Gore tex jacket
Socks – 4 peas
Liner gloves – 3 peas
Summit gloves
Trekking shoes
Light t-shirt- 2 peas
Sun cream- 50
Lip Balm
Thermos- 1 Liter
Sunglasses
Ski goggles
Trekking poles
Shower shoes
Light pants
Duffle back
Warm Hat
Buff ore Balaclava
Sun Hat