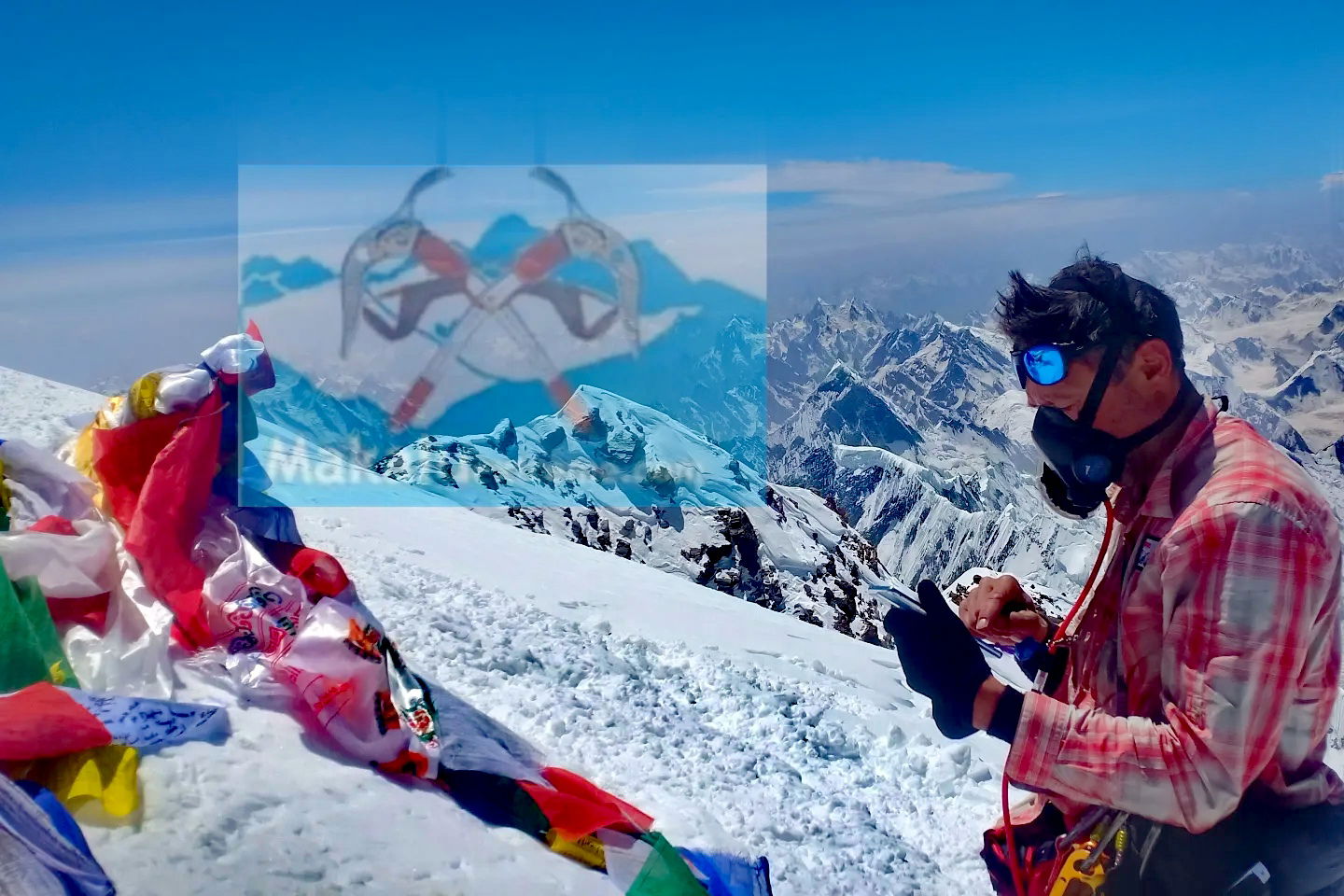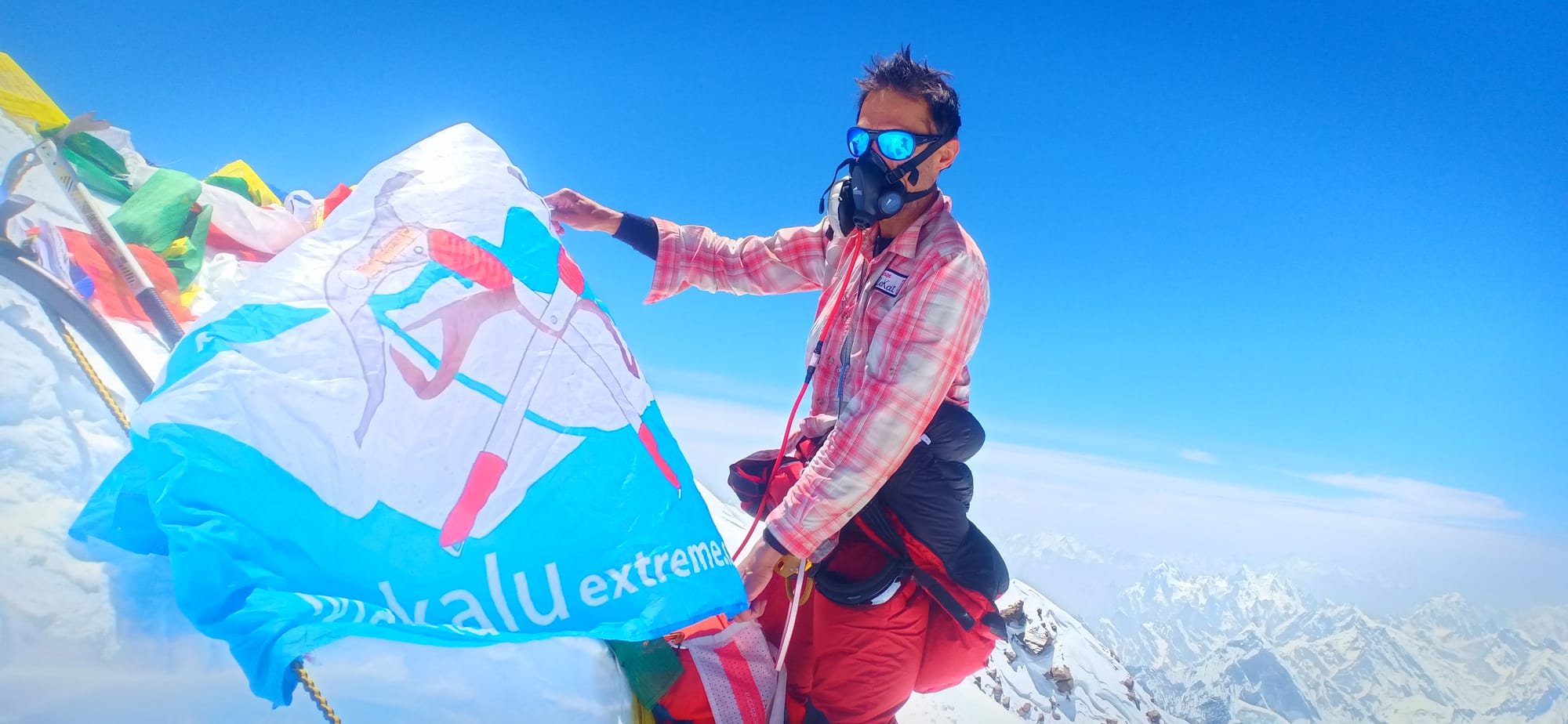 K2- 8611 International Climbing Expedition- 2024, cost and price, Fixed Departures and Itinerary, Pakistan Karakorum
K2- 8611 Climbing Expedition Fixed Departures: 20 Jun- 15 August 2024
K2 Climbing Expedition Full Board Service cost up to summit: 35000$
K2 Climbing Expedition VIP Service price up to summit 50000$ (Two climbing guides, 10 bottles of oxygen per each member)
*The K2- 8611 Climbing Expedition - 2023 full board service, cost Includes:
*1. 06 Standard hotel nights on Bed and Breakfast basis:
*a. One night in Islamabad on your arrival.
*b. One night in Islamabad on your return home.
*c. One night in Chilas if driving by road, while going to Skardu.
*d. One night in Chilas if driving by road, while coming down to Islamabad.
*e. One night in Skardu, on your arrival.
*f. One night in Skardu on your return.
*High altitude food
*High altitude fuel
*High altitude tents
*Fix rope charge, icefall charge
*One high altitude Sherpa per one member to carry all food and gear to higher camps. Also assist the member during climb and summit attempt
*Oxygen for climbing Sherpa (1Sherpa-2 bottels)
*Oxygen for member 3 bottles
*Garbage deposit fee
*Common climbing equipment (necessary ropes, ice bars, ice screws etc)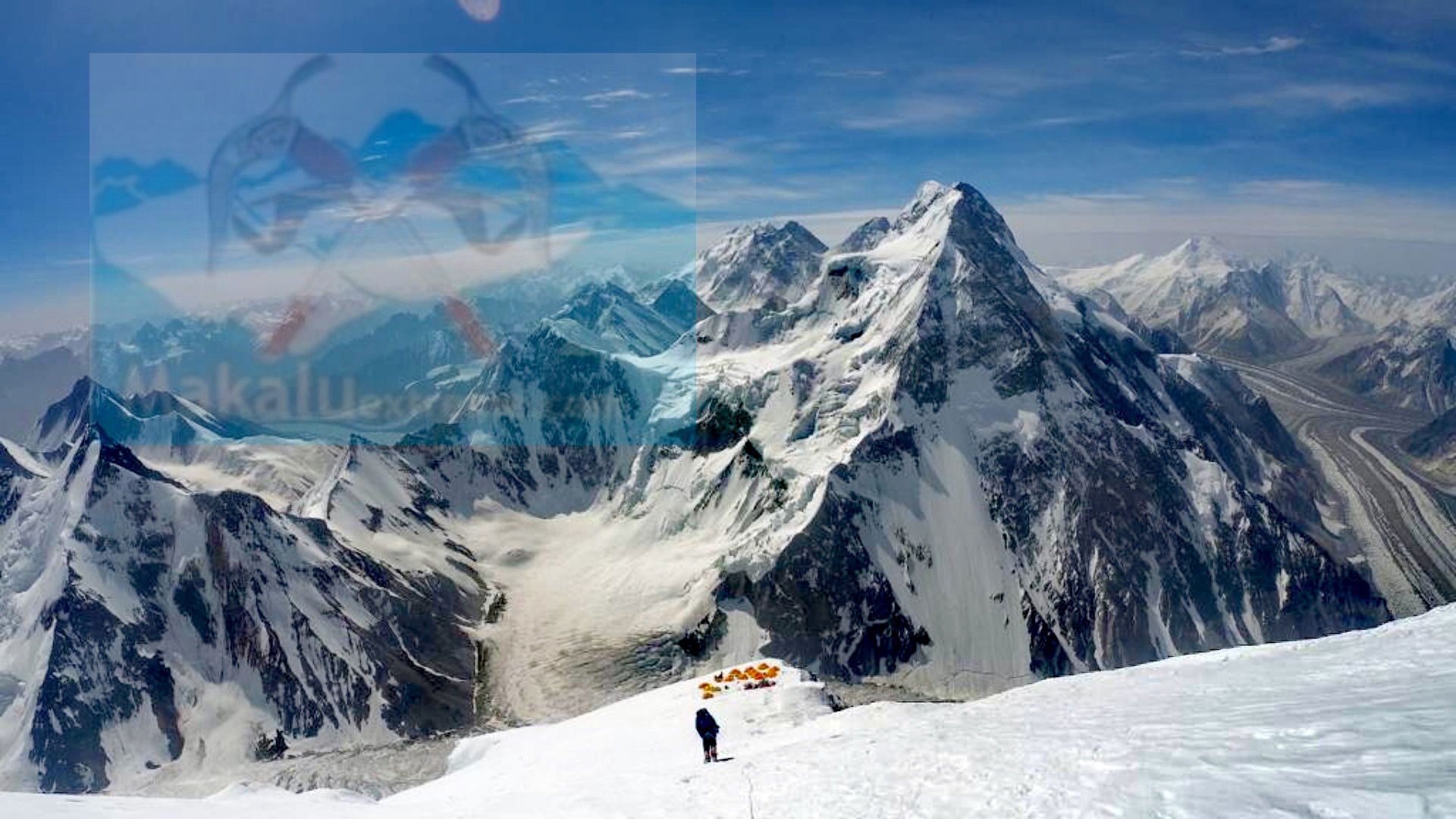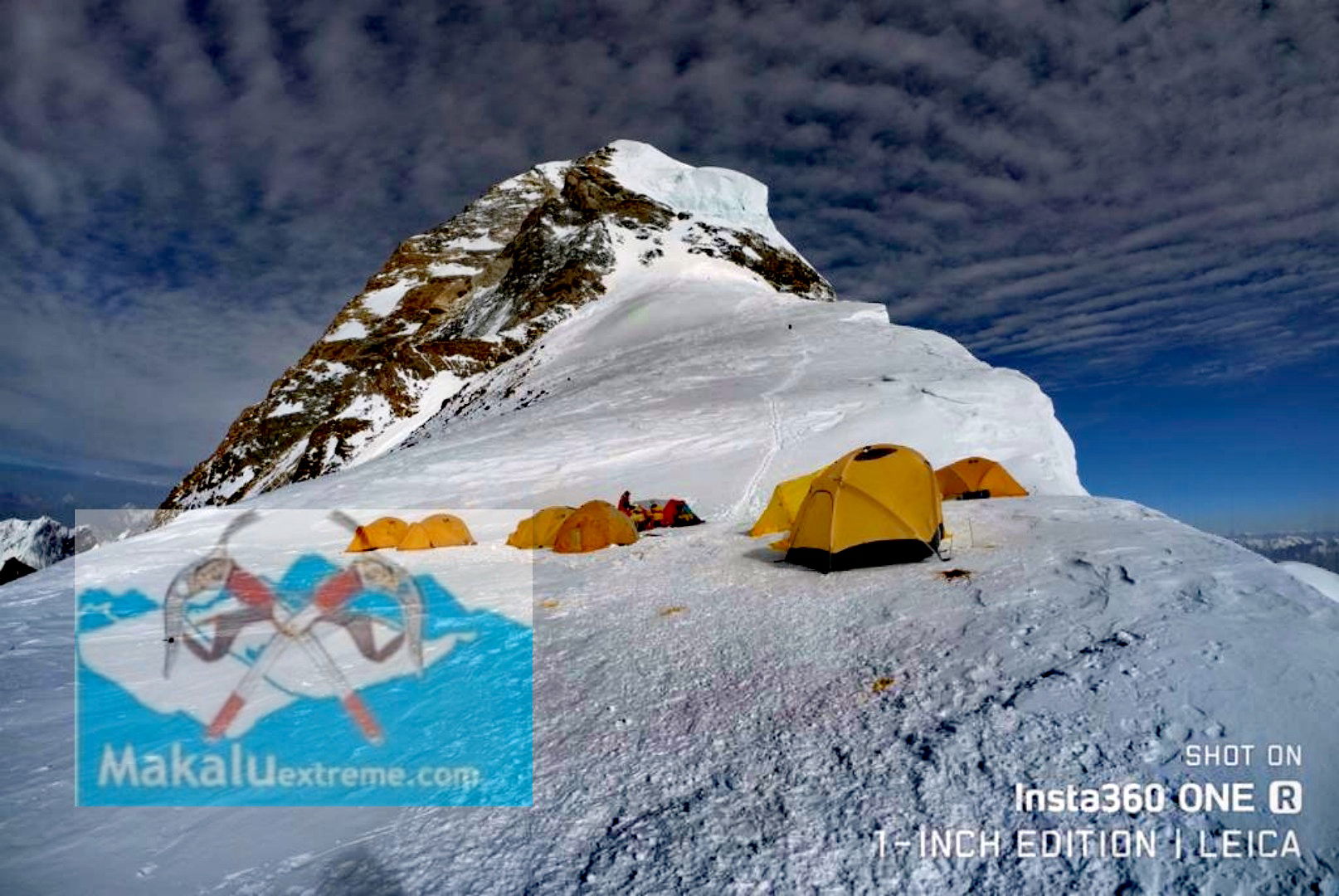 *Note: if you are interested to upgrade your hotel there are several options available, please contact us for details and additional price. If there is any extra night (more then 6 total nights) will be charged separately.
*2. Ground transport
*1). Transport from Islamabad to Chilas / Skardu / Base camp for all climber and their cargo (maximum 30 kg per person while going up and 20 kg per person while coming down from base camp)
*2). Jeeps where require will be provided traveling in a group with the leader of the expedition. Jeep will be provided for minimum 3 people, if less then 3 people clients will pay for their own jeep. Van will be Provided From/To Islamabad for minimum 4 people, if less then 4 people extras will be charge to cover the price equal to 4 people, or client may travel by public transport with package price.
*3. Porters:
*a. For each client we provide (30 kg of personnel baggage) from Askole up to the base camp and (20kg of personnel baggage) from Base camp to Askole or Hushe, porters' payment includes rest days, wages, meat money, equipment and Jolla and bridge fee and insurance.
*b. Porters Sirdar for going up to the base camp and Return from Base Camp.
*c. Decent looking porter: pay extra 100 dollars each porter of your chosen number to make your personnel porter a decent looking, we will provide him with additional warm jacket, 2 pair of socks, sun glasses and good walking shoe etc.
*4. Insurance for Pakistani staff:
Insurance for guide, cook, kitchen boy, Low altitude porter, high altitude porter, Army Liaison Officer from Pakistani insurance company accordingly to government law.
*5. K2- 8611 Climbing Expedition Base Camp equipment and food: Complete kitchen equipment for members and Liaison Officer, per person base camp tents, mess tent, kitchen tent, toilet tent, camping fee, tarpaulins for porter's shelter, drums to carry food, insolated mattress, warm water as require and one month member's food at base camp, goat meat for less than 5 members, Yak meat for 5 and above members and separate food plan during the trekking. Clients are not allowed to take base camp food up to the mountain (high camps).
*6. Our staff agreement: Guide or base camp manager, Cook, Kitchen Boy their wages, food, insurance and equipment.
*Note: 10% peak fee will include if you are plan to climb in Gilgit, Ghizer or Chitral region. 5% peak fee will include in our package if you want to climb in winter. All discounted fee are subject to change by the government notification time by time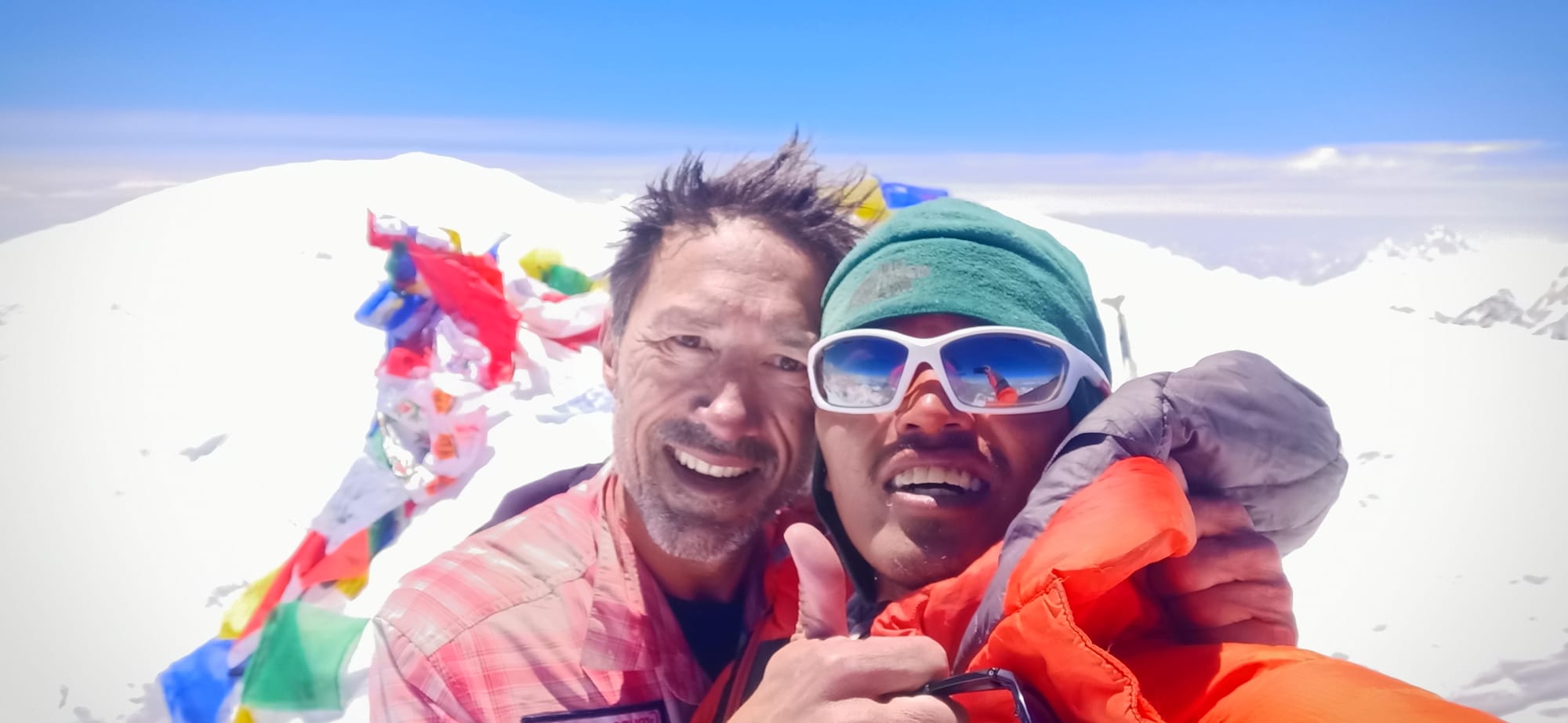 *8. Liaison Officer: LO daily wages 30 dollars per day in city and 15 dollars per day while in mountain. LO kit and equipment or equipment money up to US dollars 1500. LO wages and equipment money include in the price we have offer to you.
*9. Electricity at Base Camp: We provide electric generator with fuel for two hours each evening to recharge or to run your electric equipment e.g., laptop, Sat light phone etc. Extra usage more than two hours daily will be charged.
*10. Airport pick and drop: Airport transfers on arrival and at the time of return.
*11. Advance expedition Cargo: Procurement of import and export permit for expedition cargo and storage of expedition cargo at our office in Islamabad or Skardu for free.
*However payment of any fee charges to cargo clearing agent will be paid by the expedition separately.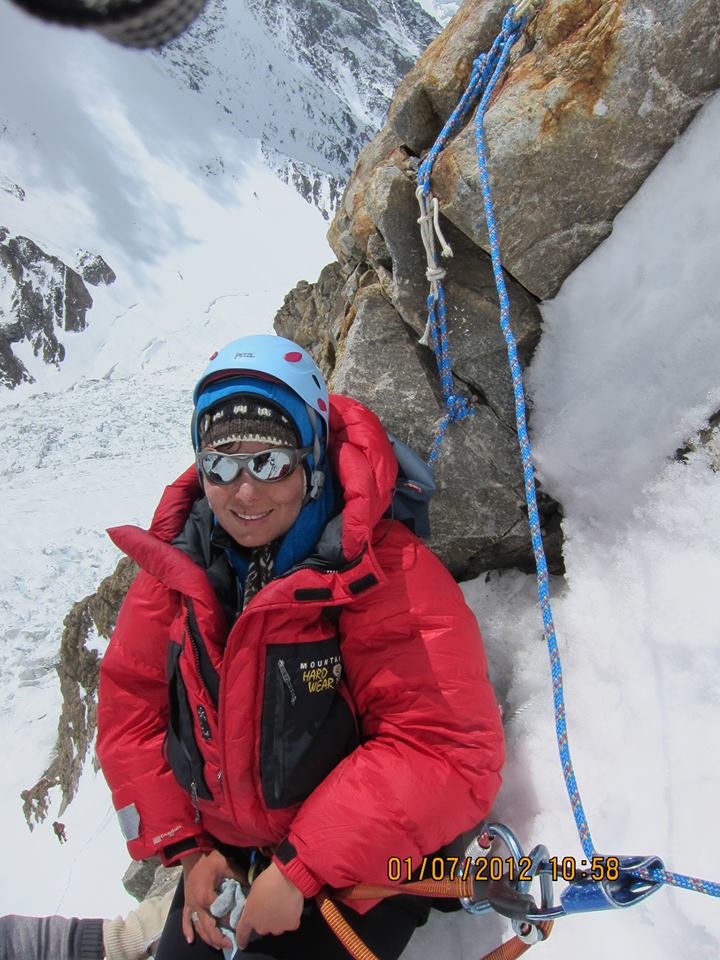 *12. Emergency helicopter Rescue Bond: Procurement of Helicopter Rescue Bond for emergency rescue purpose against expeditions actual deposit (10,000 US Dollars), Helicopter company charge 300 US dollars as their services charges (for booking in group we will cover this deposit) if the helicopter is not used, and return the balance in cash. If deposited this bond amount with Jasmine Tours. We will refund you 100% if a rescue service is not used.
*13. Environment bond: US Dollars 1000/= We will give guarantee to Ministry of Tourism on behalf of expedition for Environment Bond if the environment is damage leaving behind fix rope, tents, garbage at camps, Tourism office may fine expedition plenty up to US dollars 1000/= at the time of de-briefing.
*14. Delays: If the trip has to be delayed due to canceled or delayed flights, sickness, accidents, bad weather, road washouts, Govt. restrictions, or any other contingency for which for which Jasmine Tours cannot make provisions, the resulting extra cost for such delays will be charged separately.
*15

. Reservations and Advance Payment for K2 climbing expedition:
*01. All provisional reservation must reach us in writing at least 120 days before your arrival in Pakistan.
*02. No deposits are necessary for making any provisional reservations.
*03. First Step: For provisional reservation we need your NAME | SEX | NATIONALITY | PASSPORT NUMBER | DATE AND PLACE OF ISSUE OF PASSPORT | EXPIRY DATE OF PASSPORT | DATE OF BIRTH | PROFESSION | ADDRESS | A RECENT PHOTOGRAPH BY EMAIL | PASSPORT SCAN COPY BY EMAIL | A FILLED VISA FORM BY EMAIL
*04. Second Step: All provisional reservations are subject to confirmation on deposit of 50% of price in US Dollars as advance payment into our account 60 days before arrival of the group/client in Pakistan. The balance amount must be paid on arrival in Pakistan.
*02. If canceled any time after the commencement of the trip, or after deposit of Peak fee due to any reason whatsoever, No refund will be given on any unutilized services other than hotels, meals and air tickets which are subject to cancellation, charges accordingly by the concern organization.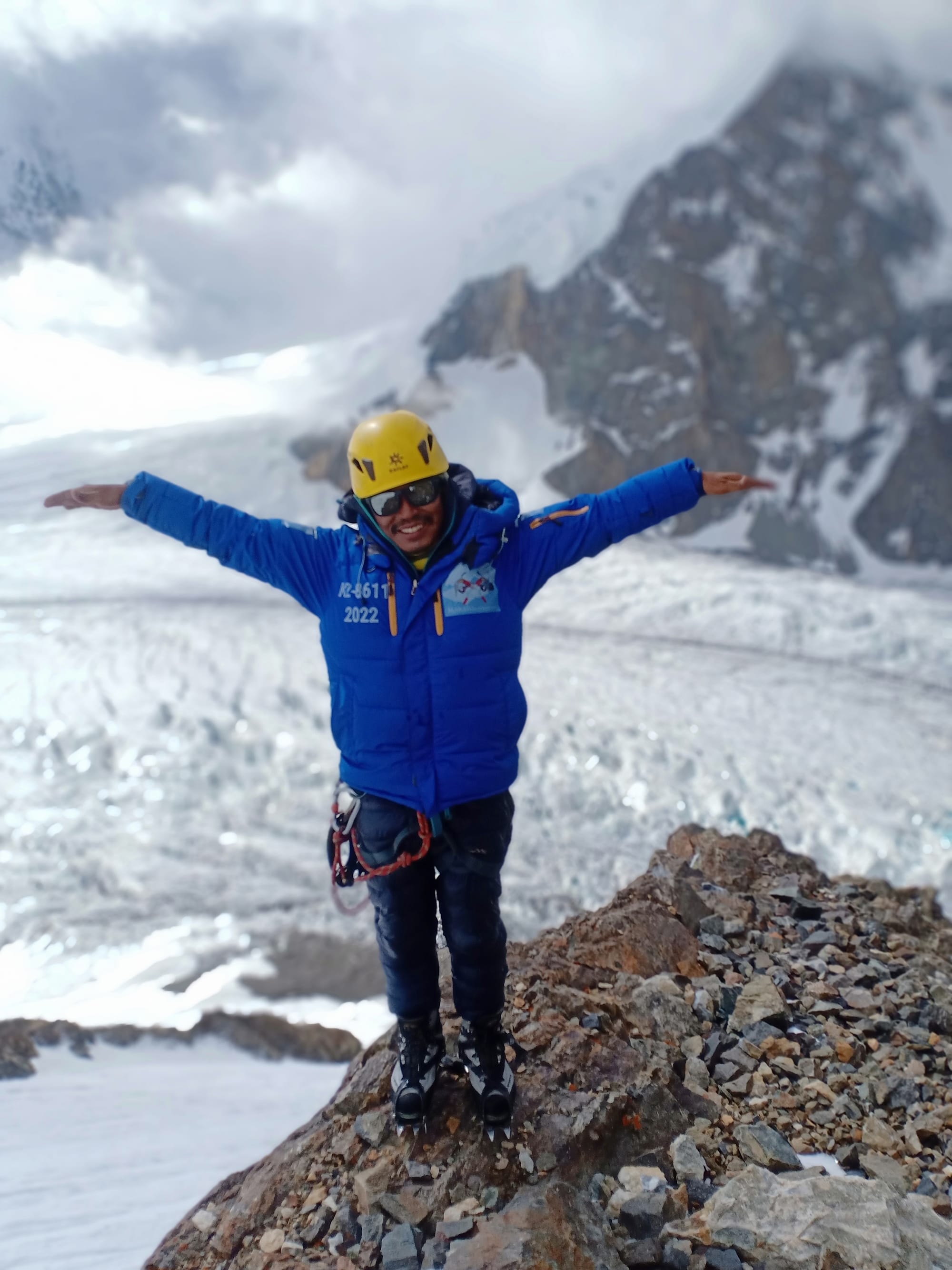 *K2 Climbing Expedition 2023 Extra service
*Thuraya Satellite Phone prepaid cards of 20 Units cost around 25 US dollars. Thuraya satellite phone for rent 300 US dollars without prepaid card up to 50 days on rent.
*Blue Plastic Drum 15 US dollars per piece for sale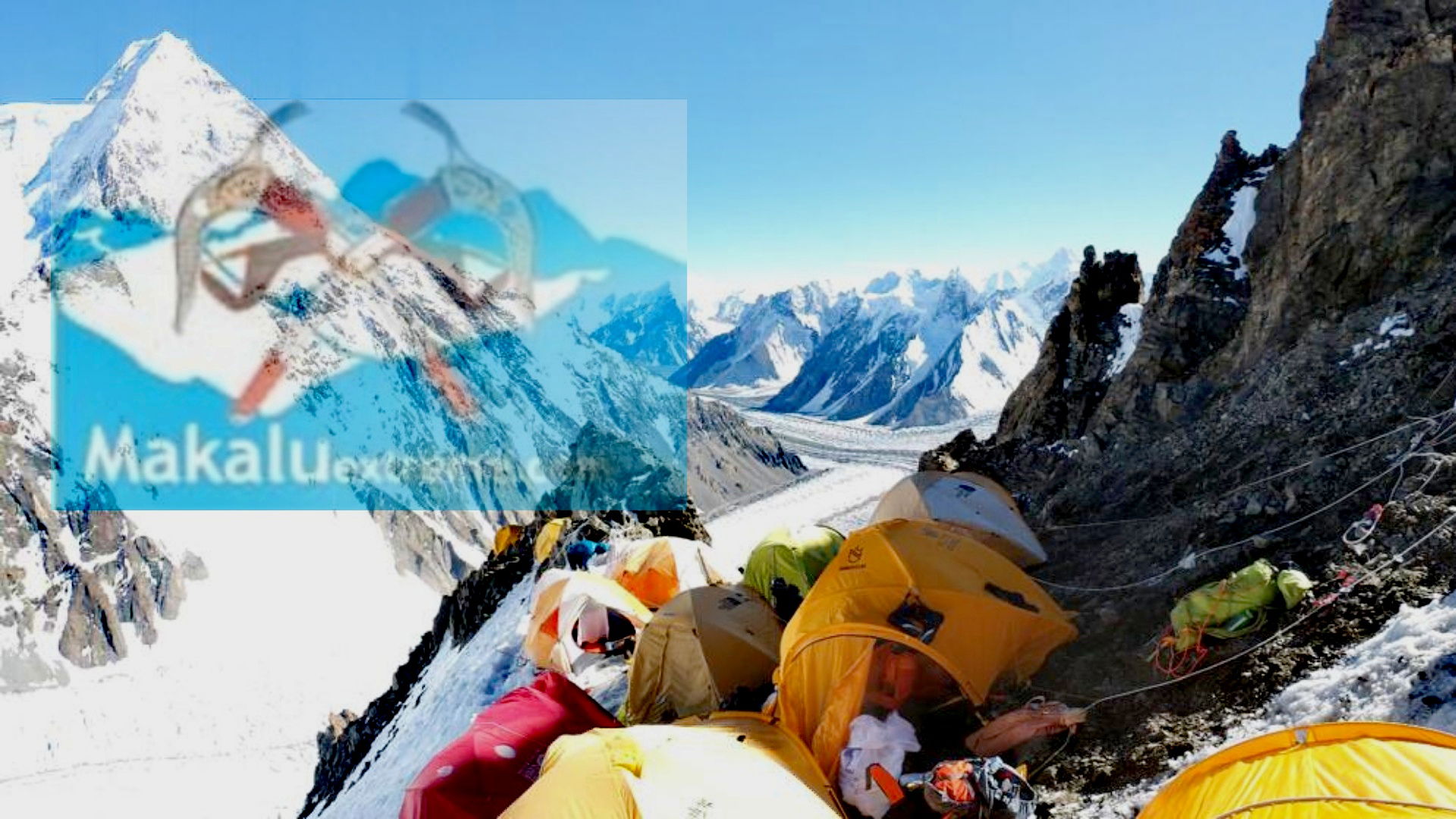 *K2 climbing expedition 2023 cost and price is not included:
*2. Travel insurance,
*3. International airfare and Airport departure taxes or excess baggage charges (for domestic flight),
*4. special diet, drinks,
*5. Hotel or hotel Meals not mentioned in final agreement
*6. laundry, telephone calls,
*7. Services above base camp or High altitude porter/guide's price are not included above mentioned price.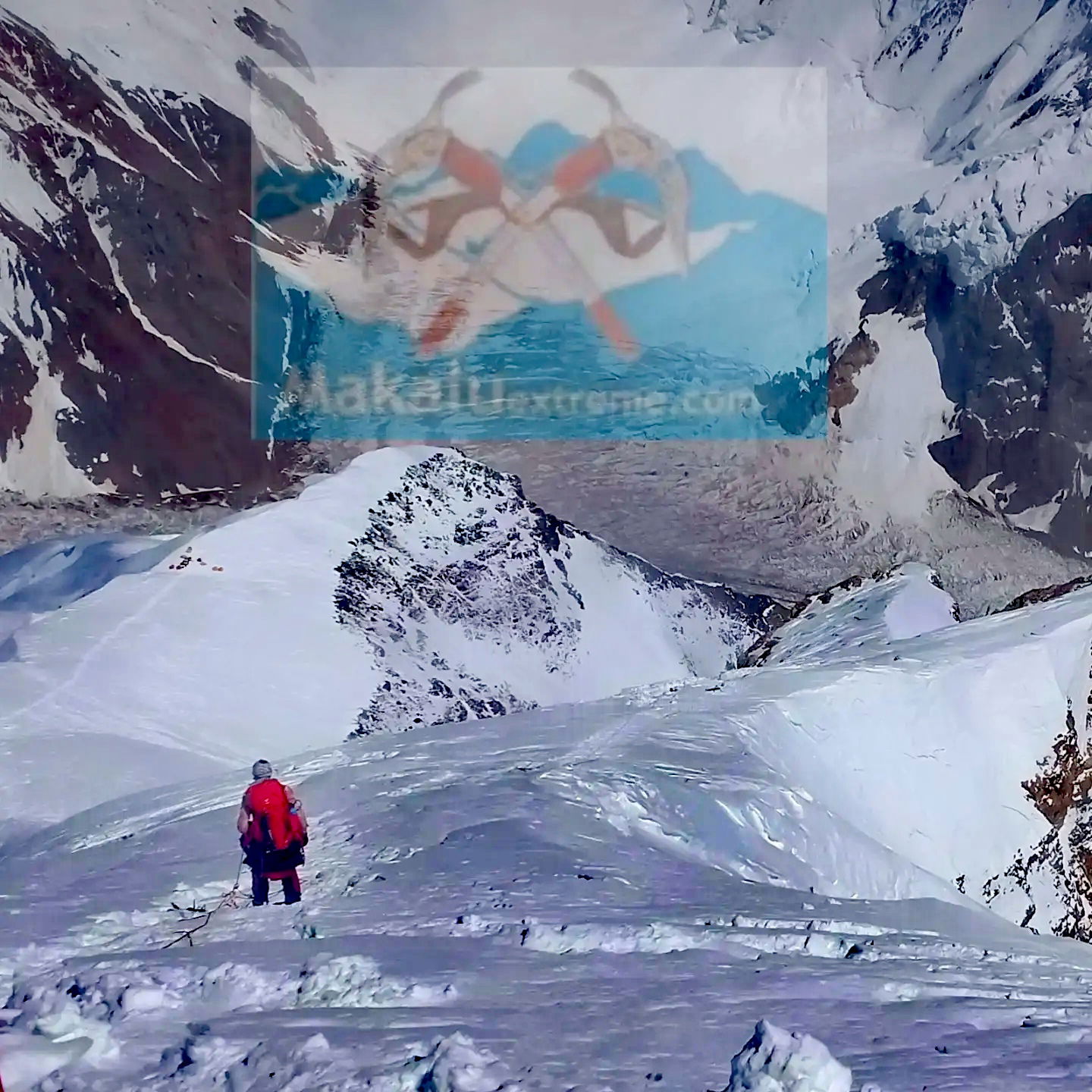 *Liabilities and Responsibilities of Makalu Extreme Climbing Adventure
*Makalu Extreme Climbing Adventure, its agents, employees or any of the affiliates or subsidiary companies shall neither be responsible nor liable for any loss, damage, injury, sickness or death caused to any member or the property of the group directly or indirectly due to any irregularity, delay, accident, theft, acts of God, dangers, fire, vehicle breakdown, machinery failure, declared or undeclared hostilities, civil disturbances, strikes, riots, theft, pilferage, epidemics, quarantines, medical or customs regulations, delays, cancellations or changes in itinerary or schedules, Govt. restrictions or due to any causes beyond the control of Makalu Extreme Treks Expeditions.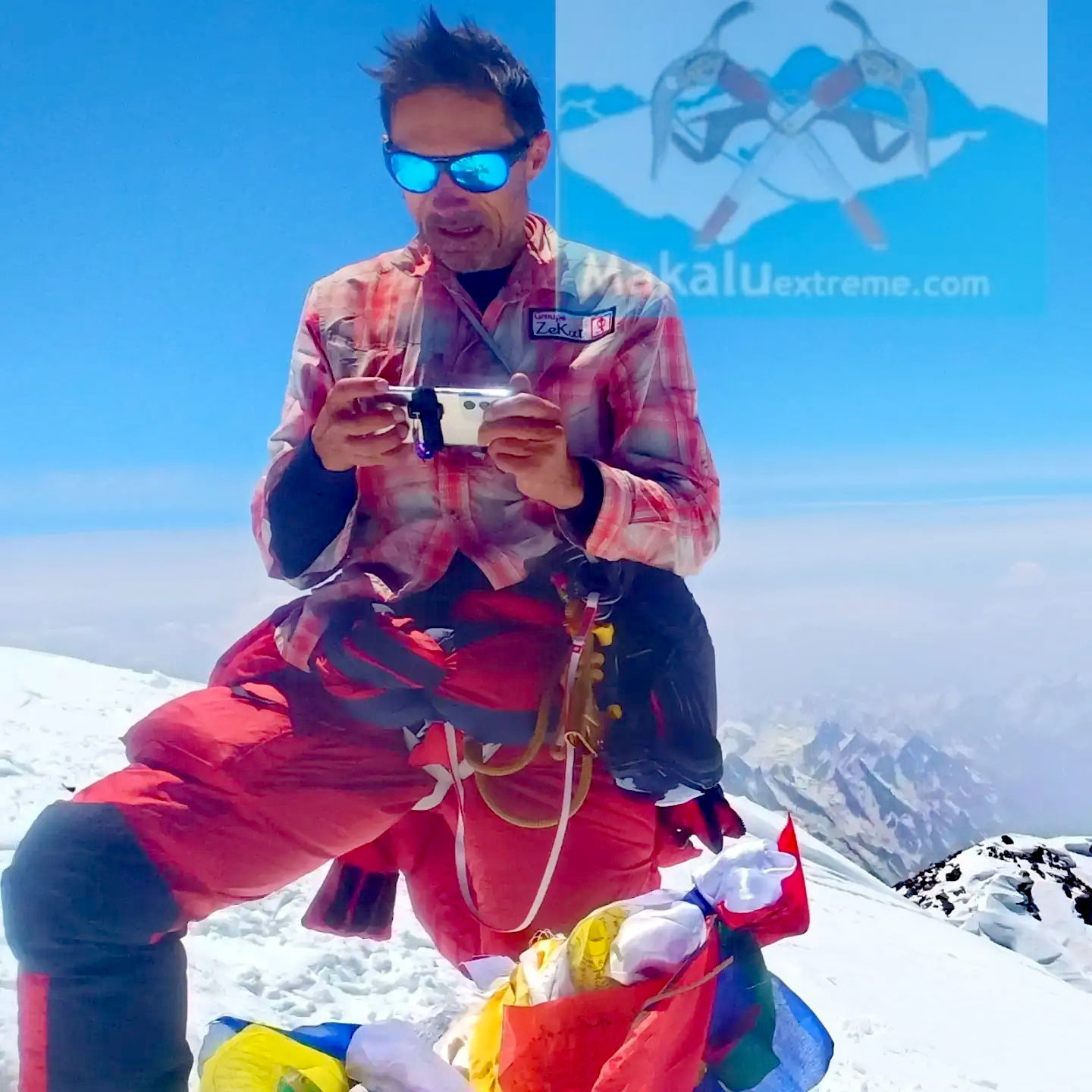 *Clients Insurance: All Clients/travelers must be protected by insurance that covers cancellation, accident, health, emergency evacuation and loss or damage to baggage and personal effects minimum up to 20,000 US Dollars. Makalu Extreme will not be responsible for those groups/clients arriving without insurance or their insurance companies refuse to cover the emergency rescue insurance.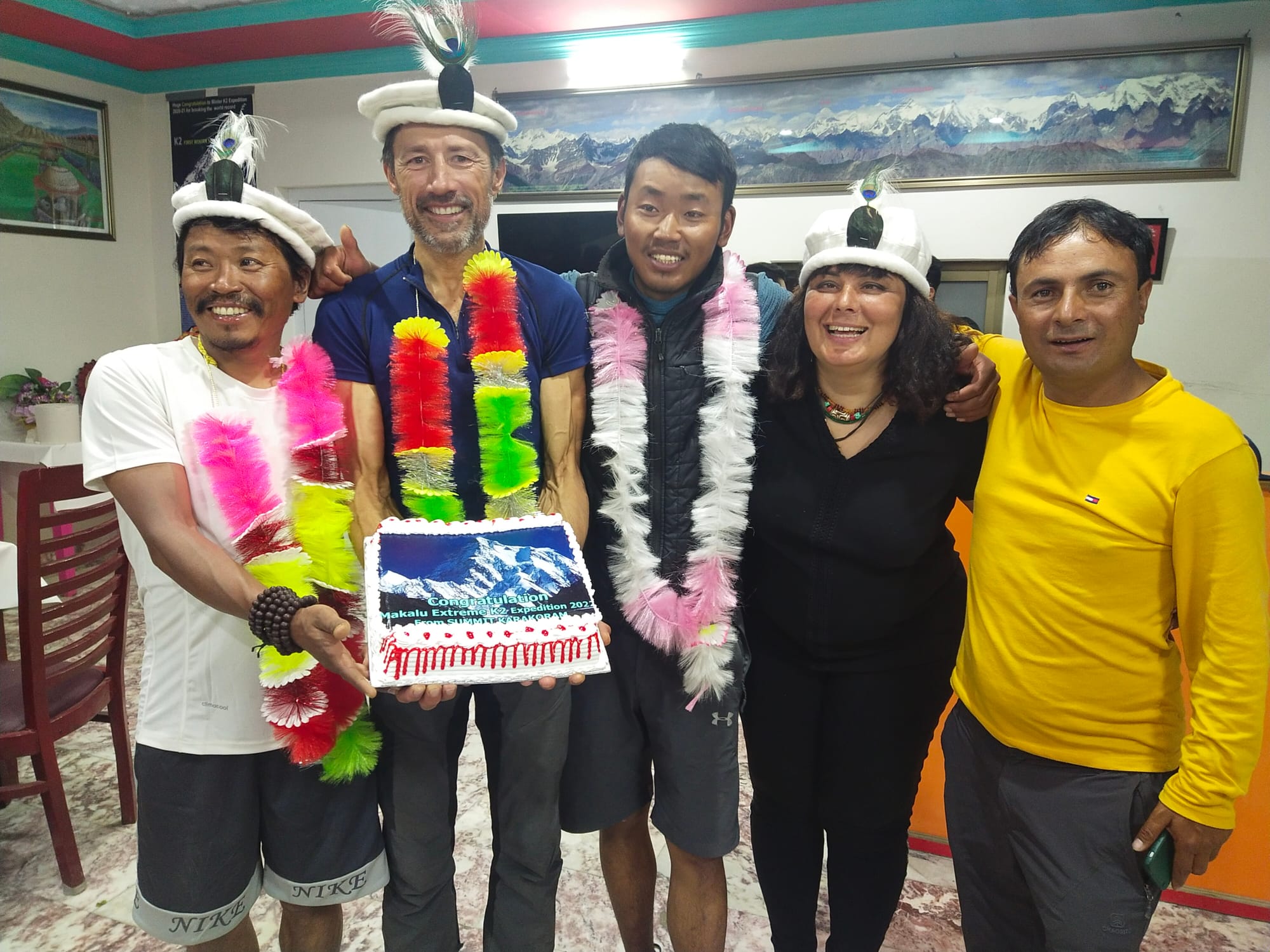 *Passport and Visa:
*After 9/11 Pakistan's visa policy for foreigners is very strict. We advice you to book your trip minimum 3 month before your arrival in Pakistan to avoid any problem in preparing papers to support your visa need for Pakistan. All participants must be in possession of a valid passport and obtain a Pakistani visa. We help our clients with visa invitation letter, on providing personal information as requested above 15.3 para.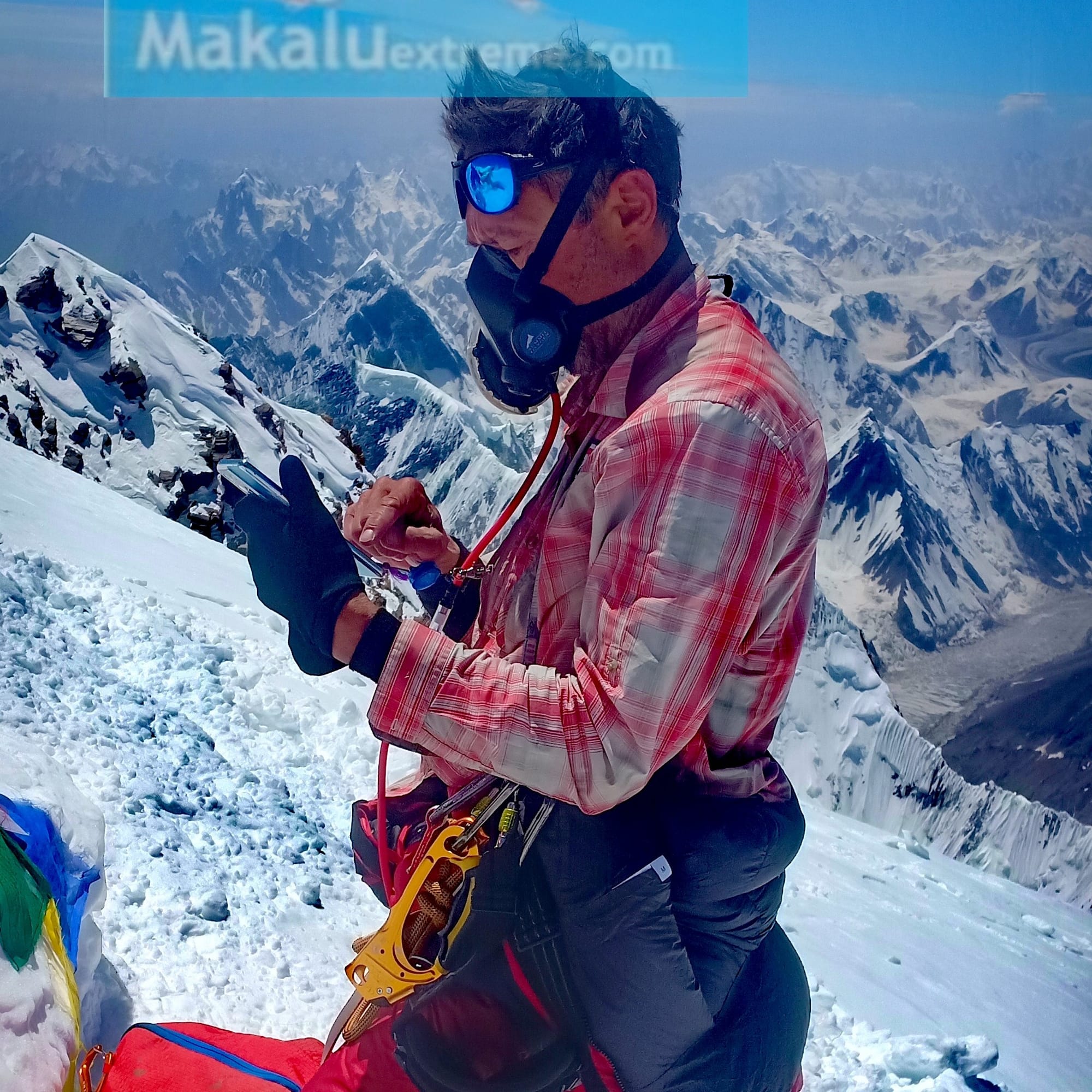 *Complaints Procedure:
*If you have a complaint about your holiday, you are required to confirm details of any such complaint or problem in writing supported by appropriate evidence relating to that complaint within 15 days of returning from the holiday in question of doubt or lake of avoidance of doubt we will not accept any liability or deal any complaint are received by us later than 15 days of your return from the holiday.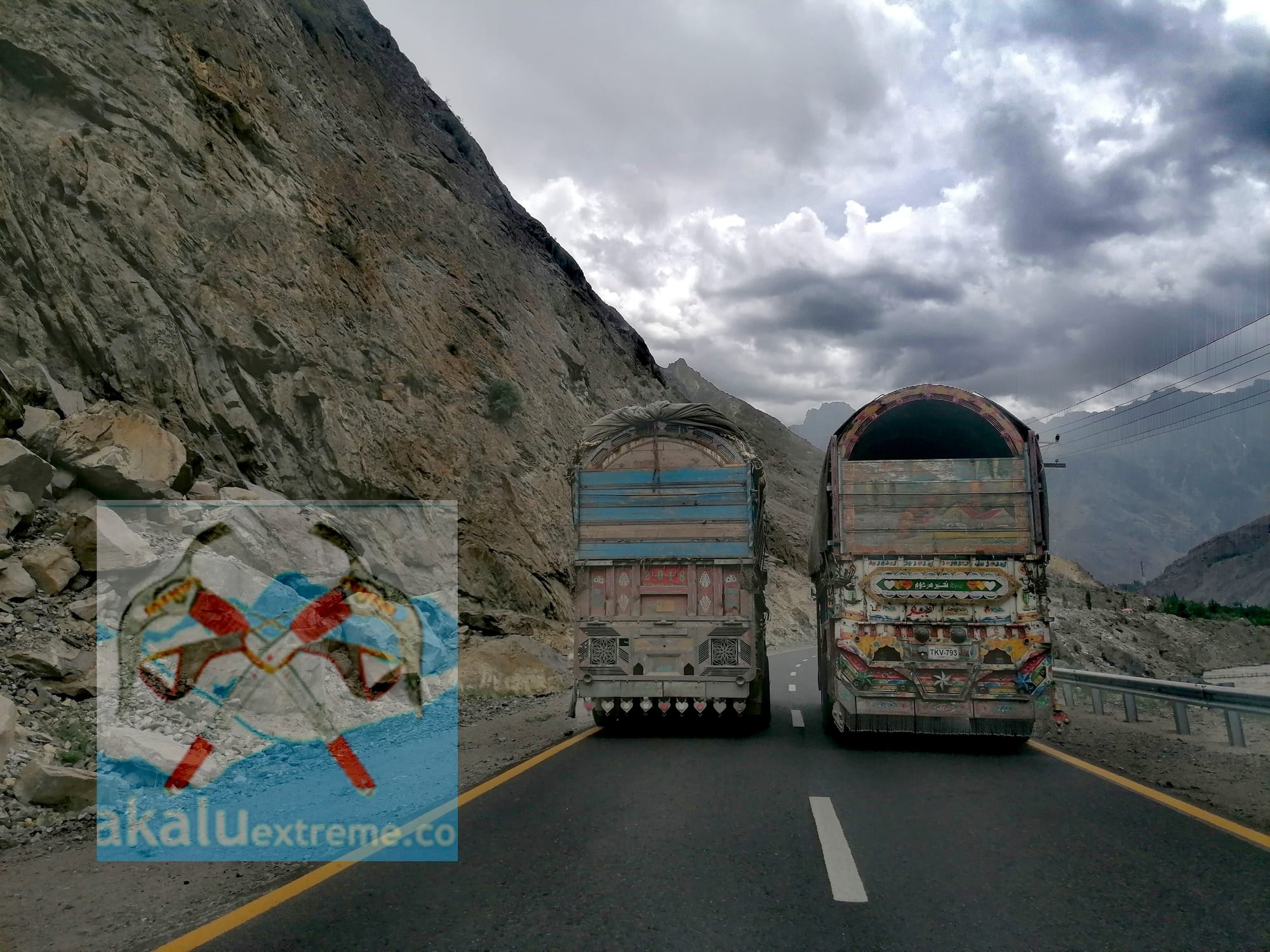 * WHY WITH US?
*Interesting facts about the work of our team, as well as these facts may be the reason why to go with us:
*Over the 10 years of our team's work, we have organized:
Dozens of successful expeditions:
*10 successful Everest 8848 Climbing Expeditions (2 from Tibet and 8 from Nepal, from the south). Our records on Everest - The first resident of the Republic of Bashkortostan, Sergey Belkin, climbed Everest with our team.
*The first Ingush, Magomed Dzeytov, made the ascent of Mount Everest with our team.
*3 successful Lhotse 8516 Climbing Expeditions. Our records on Lhotse are the first and only woman in the World, Oksana Mourneva climbed to the Top of Lhotse 8516 twice, The first Balkarian Aznaur Akkaev climbed to the Top of Lhotse with our team
*9 successful Manaslu 8163 Climbing Expeditions. Our records on Manaslu are the first woman in the World who climbed to the Top of Manaslu 3,4, and 5 times Oksana Mourneva, The first Balkarian who climbed to the Top of Manaslu Aznaur Akkaev, The first person in Estonia who climbed 8000+ and at the same time on Manaslu- Katrin Miresalu, The first person in Abkhazia who climbed at 8000+, and at the same time to the Top of Manaslu- Irina Alaeva, the most adult Greek who has ever climbed 8000+ and at the same time to the Top of Manaslu - Alexis Passalidis. The most numerous and at the same time successful expedition of 2017 - 36 people, 32m people and 9 guides managed to visit the Top.
*1 successful Kanchenjunga 8586 Climbing Expedition. Our achievements on Kangchenjunga: All participants and guides climbed to the Top of Kangchenjunga, 12 out of 12, including three girls
*3 expeditions to Annapurna 1 and IV. Our achievements at Annapurna are the Combined Kuban and Makalu Extreme team. The first Russians Alexander Eliseev and Andrey Dergachev climbed to the Top.
*2 successful K2 Climbing Expeditions. Our achievements on K2. Pascal Denoel became the oldest Frenchman at the age of 58, climbing to the Top of K2. Our expedition to K2 in 2022 went down in history as the fastest and at the same time, one hundred percent successful expedition to K2. Participants and guides and organizers spent 18 days climbing at the limit of their abilities, but managed to get through the perfect weather window.
*Hundreds of Elbrus Climbing Expeditions, where we can also talk about the achievements of our team.
* Nadezhda Sologubova climbed to the top of Elbrus with one lung
*Chitrasen Sahu became the first Indian to climb to the Top of Elbrus without both legs. The whole expedition from Mineral Waters to Mineral Waters took him 5 days
*Kushagra Vagadj became the youngest climber in the world who was able to climb Elbrus at the age of 7 years and 2 months
*Kamiya Karthekiyan became the youngest ski mountaineer in the world who was able to climb Elbrus and ski out of there at the age of 10
*Gleb Metelev became the youngest Russian who was able to climb Elbrus at the age of 8 years and 2 months
*Jena Batti became the very first Indian woman who was able to make an Elbrus Cross.
*Mungundulai Chimigadze became the first Mongolian deaf-mute who was able to climb to the Top of Elbrus.
*10 successful Kilimanjaro 5895 Climbing Expeditions.
*Our achievements on Kilimanjaro: In 2022, an international team of disabled people climbed to the Top of Kilimanjaro 5895
*Hundreds of Mera Peak, Lobuche and Island Peak Climbing Expeditions, in which hundreds of our participants visited the Peak of their Dreams, not a single person died. We are very proud of this result.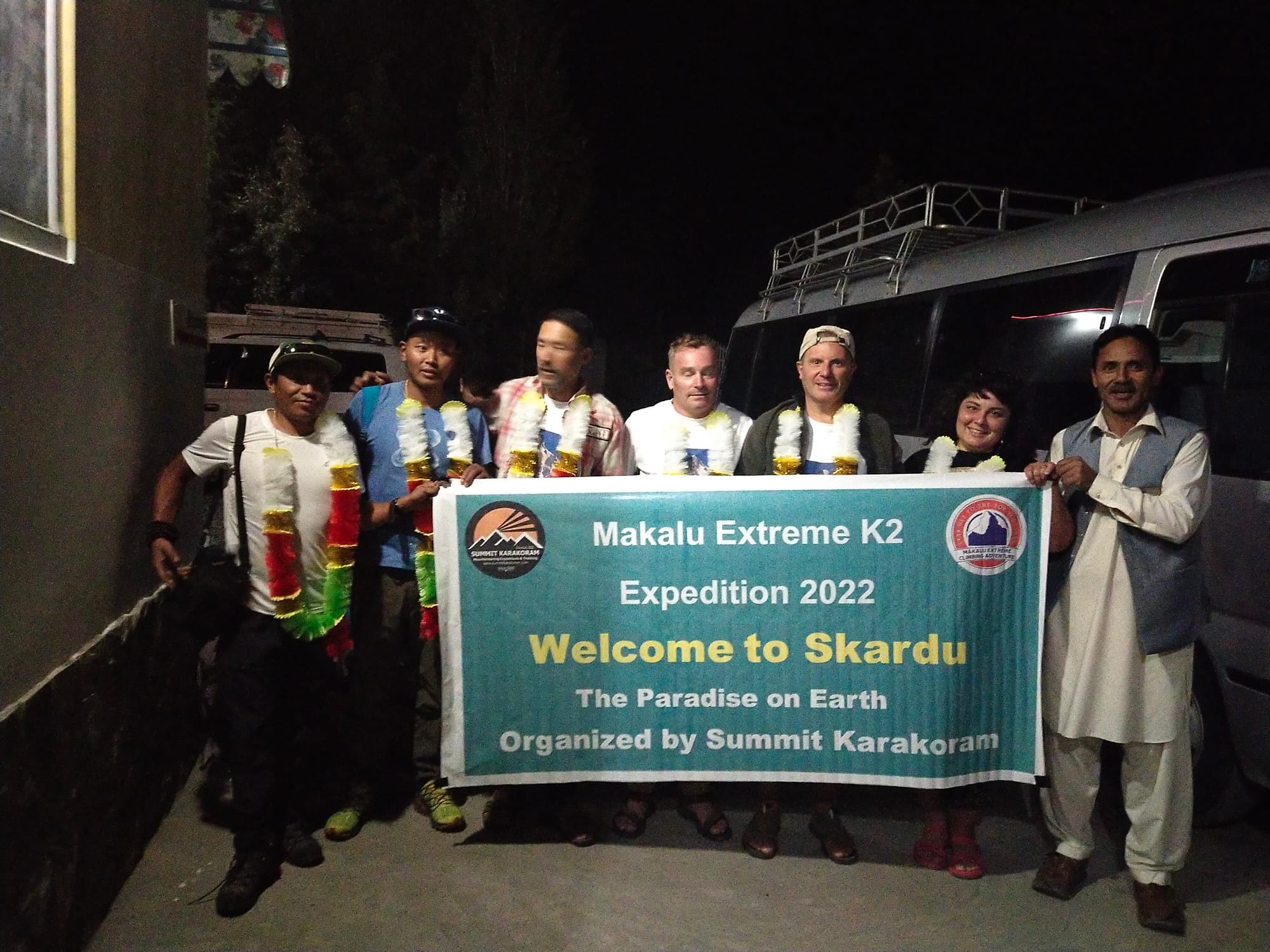 *K2- 8611 climbing expedition introduction
This offer is for those who love High Mountains and do not change their life course in any circumstances! Join the expedition of mountaineering experts! Expedition guides Dorchi Sherpa- climed 2 times on the Top of K2, Pasang Lama- climed the Top of K2, and was able to go down himself and helped his client to go down on K2 disaster in 2008. Thus, by joining our company, you put your life in safe hands. We also want to draw Your attention to the fact that using the services of guides without proper experience on this Mountain is life-threatening, and 100% leads to disaster. When choosing an operator for this tour, choose only those who have already Summit K2, preferably more than once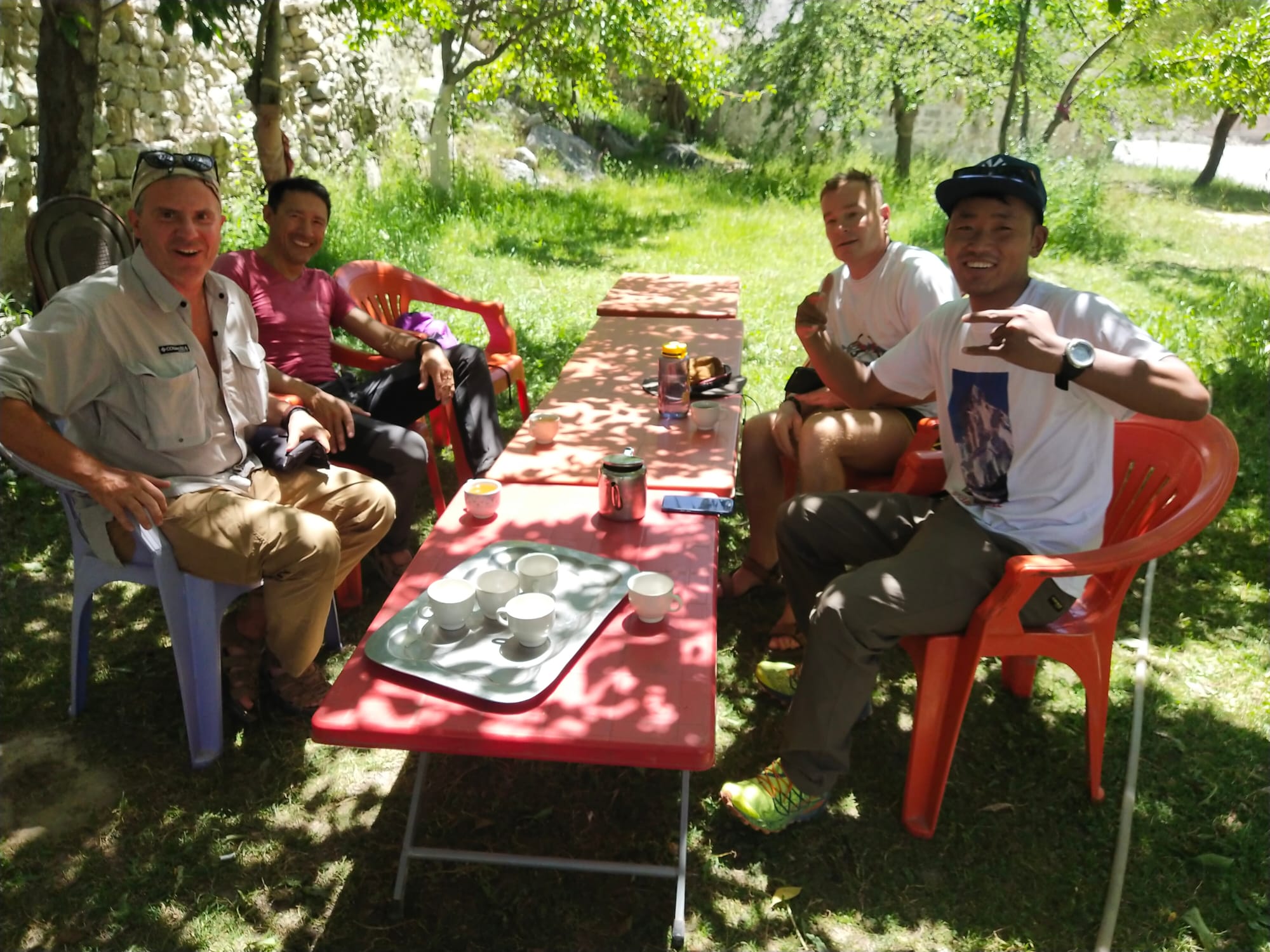 MOUNT K2- 8611, SHORT INFORMATION
Mount K2-8611 or Chogori, Godwin-Osten in Urdu, Dapsang in Hindi — the second highest mountain peak on Earth (after Everest). The northernmost eight-thousandth mountain in the world and the most difficult Mountain on Earth, the Mountain of Mountains, as mountaineers say. It is located in the Baltoro range on the border of Kashmir (the Northern territories controlled by Pakistan) and the Xinjiang Uygur Autonomous region of China, in the Karakoram mountain system Northwest of the Himalayas.
K2 or Chogori is known as "savage Mountain" because of the extreme difficulty of climbing. As of June 2020, the death rate was 22% for 369 ascent attempts. It is more difficult and dangerous to reach the summit of K2 from the Chinese side, so it is usually climbed from the Pakistani side. K2 has never been climbed in winter, unlike all other eight-thousand-meter mountains. Ascents were almost always made in July and August, the warmest months of the year; K2's more northerly location makes it more susceptible to inclement and cold weather.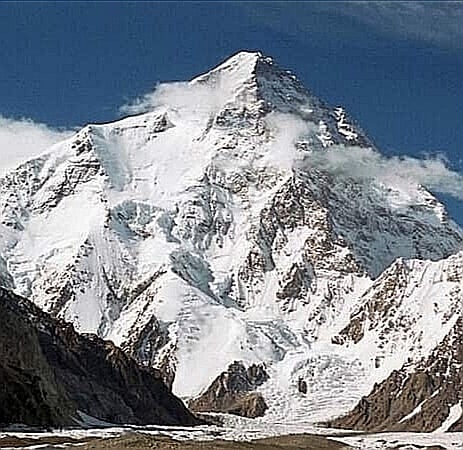 Chogori was discovered by a European expedition in 1856. The mountain was designated " K2 " as the second peak of Karakoram. The peaks designated K1, K3, K4, and K5 were later renamed and are now called Masherbrum, Gasherbrum IV, Gasherbrum II, and Gasherbrum I, respectively. Historically, the technical name K2 has remained the most well-known in Europe.
The first attempt to climb Mount K2 was made in 1902 by Oscar Eckenstein and Aleister Crowley,but failed. Due to stormy weather, they were not even able to start climbing, but the heroes collected a large amount of useful information about the upper reaches of the Godwin-Austen glacier, which served for the benefit of subsequent expeditions. 7 years later, the team of the Duke of Abruzzi attempted to climb K2 and made a reconnaissance of the South-Eastern ridge, but stopped at 5560. A significant breakthrough was the expedition of American mountaineers in 1938, and their ascent to an altitude of 7925 m. Eight intermediate camps were set up, but again something went wrong. A year later, the Americans again reached the 8382 mark, but on the way back they found that all the intermediate camps up to camp 2 were abandoned. Tragically, Dudley wolf and three Sherpas who went in search of him were killed. Prior to climbing K2, three American expeditions had unsuccessfully attempted to reach K2, most recently in 1953 under the leadership of Dr. Charles Houston.
The first to reach the top of K2 was an Italian expedition in 1954 led by Ardito Desio. On July 31, Italian climbers Lino Lacedelli and Achille Compagnoni were the first to reach the summit of K2. For the ascent, the Italians used the South-Eastern "Abruzzi rib", which is now the most popular route for climbing K2 (it is used by up to three-quarters of climbers who climb K2.)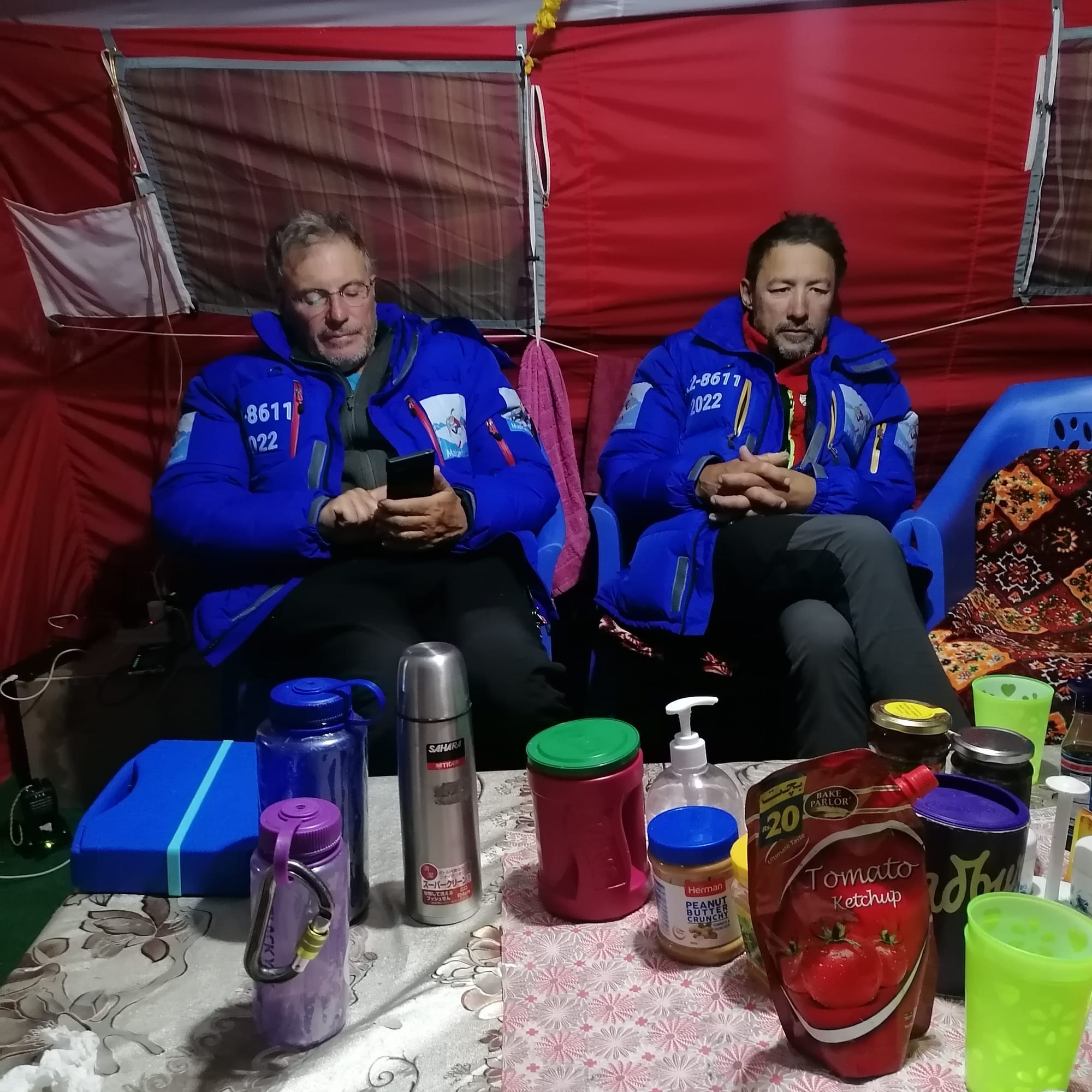 The first woman to climb K2 was Polish mountaineer Wanda Rutkiewicz (1986)
The American expedition "K-2" on March 6, 1987 reported that according to satellite measurements, the height of the mountain is in the range from 8858 to 8908 m, thus it is the highest in the world. On August 13, 1987, these measurements were refuted by Chinese topographers, who determined the height of mount Everest as 8848 meters, and K2 as 8611 meters.
For the first time in the history of the former Soviet Union, Vladimir Balyberdin (Russia) and Gennady Kopeyka (Ukraine) reached the summit on August 1, 1992, and Alexey Nikiforov (Russia) on August 3, 1992, as part of an international expedition led by Balyberdin.
As of 2015, there are 10 different routes to the top of K2.
The most mass ascent to the summit in the history of its conquest took place on July 22-23, 2018, when 63 climbers who were clients of commercial expeditions climbed the peak in perfect weather, of which one died, becoming the 85th victim of the mountain.
July 22, 2018 - Polish mountaineer Andrzej Bargel (Polish. Andrzej Bargiel) became the first person in the world to descend from the top of K2 on mountain skis.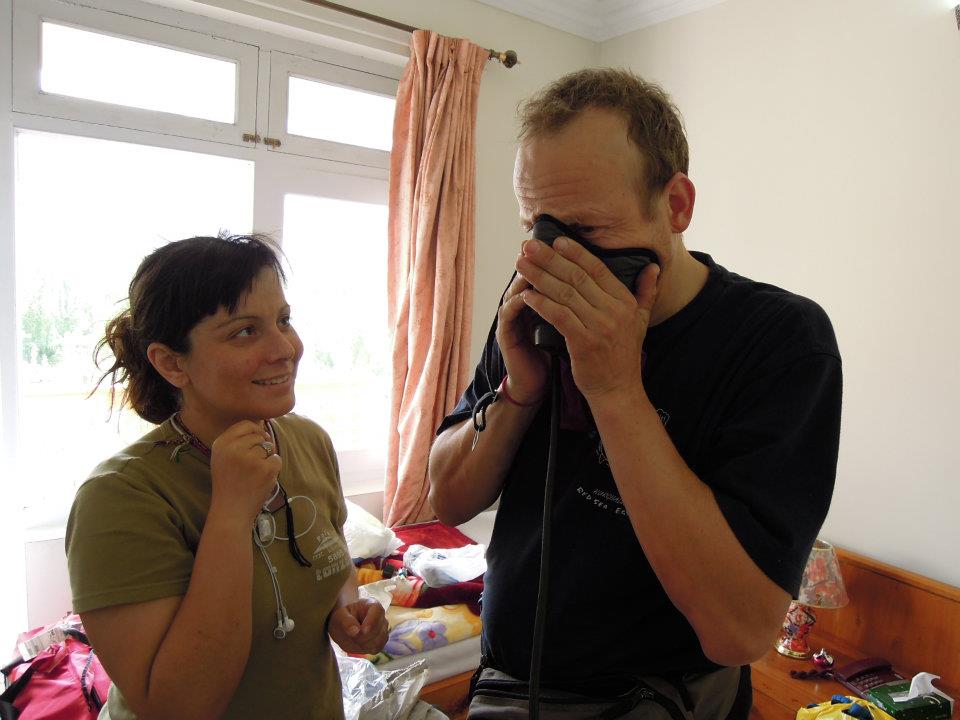 THE MAKALU EXTREME K2- 8611 CLIMBING EXPEDITION, ITINERARY AND FULL INFORMATION:
Day 1. Our K2 climbing expedition starts in Islamabad, capital of Pakistan. Here, at the international airport of Islamabad, we meet our participants on private transport. In the hands of the greeter, the unchanging banner Makalu Extreme. Check in to the hotel. The hotel is very clean, equipped with comfortable bathrooms, air conditioning, glasses for drinking water.
ISLAMABAD, QUICK REFERENCE
Islamabad is the capital of the Islamic Republic of Pakistan. Built in the 1960s as a planned city to replace Karachi as the capital of Pakistan. Cultural, political and economic center of the country. Islamabad is known for its high standard of living, security, and abundant vegetation.
According to the census of 2017, the city's population is 1 014 825 people. Islamabad is the 9th largest city in Pakistan, while the larger metropolis of Islamabad-Rawalpindi is the third largest in the country with a population of more than four million people.
Islamabad is located on the Potohar plateau in the North-Eastern part of the country, between the Rawalpindi district and the Margalla hills national Park in the North. Historically, this region was part of the crossroads of Punjab and Khyber Pakhtunkhwa with the Margalla pass acting as a gateway between the two regions.
The city's master plan, designed by Greek architect Konstantinos Apostolou Doxiadis, divides the city into eight zones, including administrative, diplomatic enclave, residential areas, educational sectors, industrial sectors, commercial areas, and rural and green areas. The city is known for the presence of several parks and forests, including the national Park Margalla hills and Park Shakarparian. The city is home to several attractions, including the Faisal mosque, the largest mosque in South Asia and the fourth largest in the world. Other attractions include the Pakistan monument and Democracy square.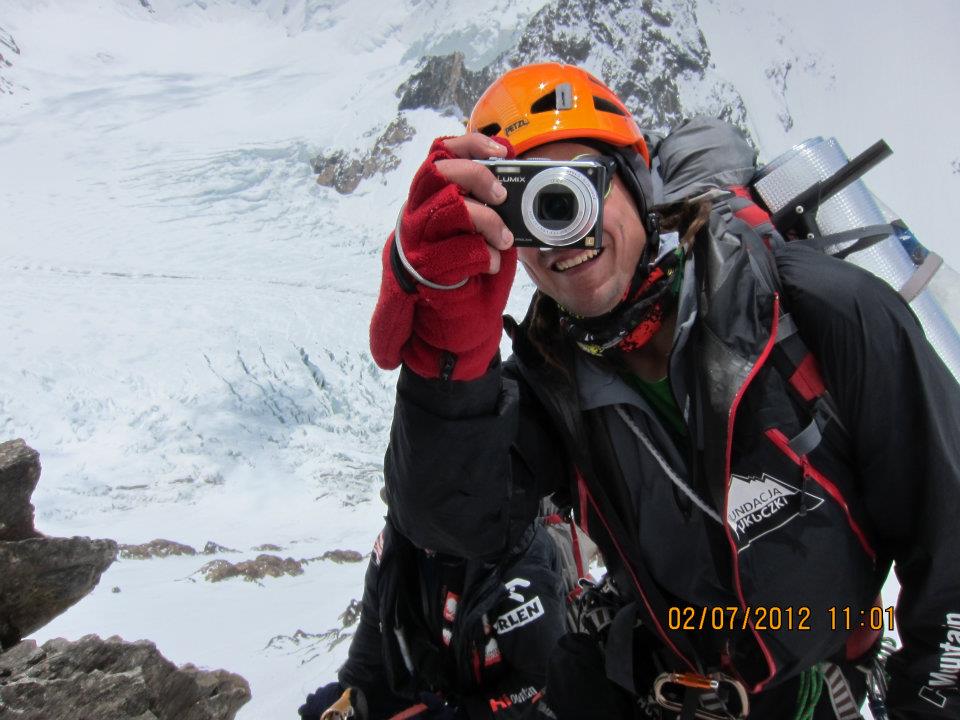 Islamabad is a global city; it is classified as a city with a very high human development index, with an HDI of 0.875, the second largest in the country after Lahore. The city has the highest cost of living in Pakistan, and its population is dominated by middle-and upper-middle-class citizens. There are more than twenty universities in the city, including Bahir University, qaid-I Azam University, Pakistan Institute of engineering and applied Sciences, COMSATS University, and national University of science and technology. The city is one of the safest in Pakistan and has an extensive surveillance system with 1,900 CCTV cameras.
The capital of Pakistan is located near the North-Western outskirts of the Himalayas, on the Potwar plateau. To the North of Islamabad is the largest mountain junction of Asia and the whole world, the intersection of the ranges-the Hindu Kush, Pamir, Karakoram. The Himalayas stretch East of the city. The Indus river flows West of Islamabad. The city center is located at an altitude of 507 m above sea level
The climate of Islamabad is subtropical, which is strongly influenced by seasonal winds — monsoons, as well as the foothill location. Islamabad is located in a zone of moderate humidity, which is rare for Pakistan, as many areas of the country suffer from arid climate. During the year, up to 900 mm of precipitation falls in the area of the capital. The warmest month in Islamabad is June (not July or August). The reason for this is the onset of the monsoon in July and August, when heavy precipitation falls, and the average temperature decreases. The average temperature in June is +31.3 °C. The coldest month is January, with an average temperature of +10.2 °C. Warm days and cold nights are typical, with occasional frosts in the winter months, although they are quite rare; sometimes snow falls, although also infrequently.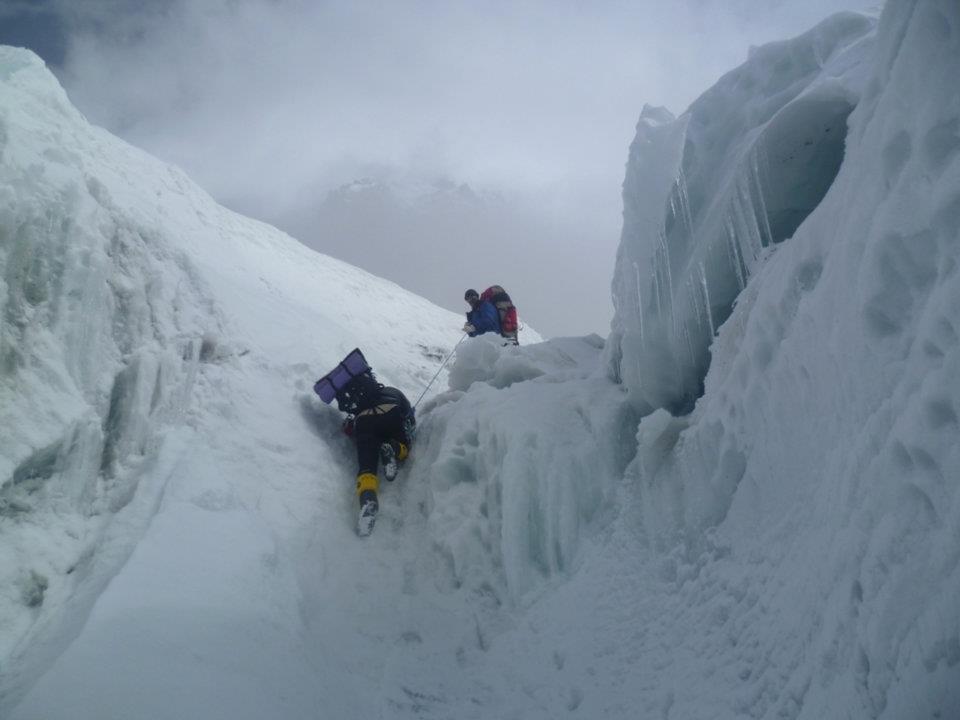 Islamabad is a multi-ethnic city. The official language is Urdu. It is of great importance as a means of international communication and the basis of literary creativity. Along with it, English is common in the business and educational life of the capital. Urdu is not widely used in everyday life (about 10% of citizens consider it their native language). The most widely spoken language is Punjabi, which is the native language of 72 % of Islamabad residents. The second place is shared by Urdu and Pashto (10% of the population each), the other languages are spoken by less than 1 % of the city's population.
Day 2. Get Islamabad sitseen and buy all the necessary personal items in the supermarket
Day 3. Flight or transfer to Skardu on local airlines. The weather here is very often not flying, so we can use our company's private transport to move to Skardu. So, depending on the weather, we either fly by plane to Skardu, or on the same day we get on a jeep and go to Chilas. In Chilas, we spend the night in a hotel with all amenities.
CHILAS, QUICK INFORMATION
Chilas is a city in Northern Pakistan, part of the Gilgit-Baltistan territory. It is the administrative center of Diamer Dictrik.
The city is located in the southern part of Gilgit-Baltistan, in the right-Bank part of the upper Indus river valley, at a distance of approximately 56 kilometers South-southwest of Gilgit, the administrative center of the territory. The absolute height of 1276 meters above the sea level
According to the 1998 census Chilas had a population of 16575
The TRANS-national Karakoram highway passes through Chilas. A small airport of the same name is located on the North-Western edge of the city
In the vicinity of Chilas, there are rocks with petroglyphs carved on them, which are examples of early Buddhist fine art
Day 4. Two options-a Sity Tour of Skardu on the company's transport, or Moving by jeep from Chilas to Skardu, again on the company's transport. Check in to the hotel. The hotel is very clean, equipped with comfortable bathrooms, air conditioning, glasses for drinking water.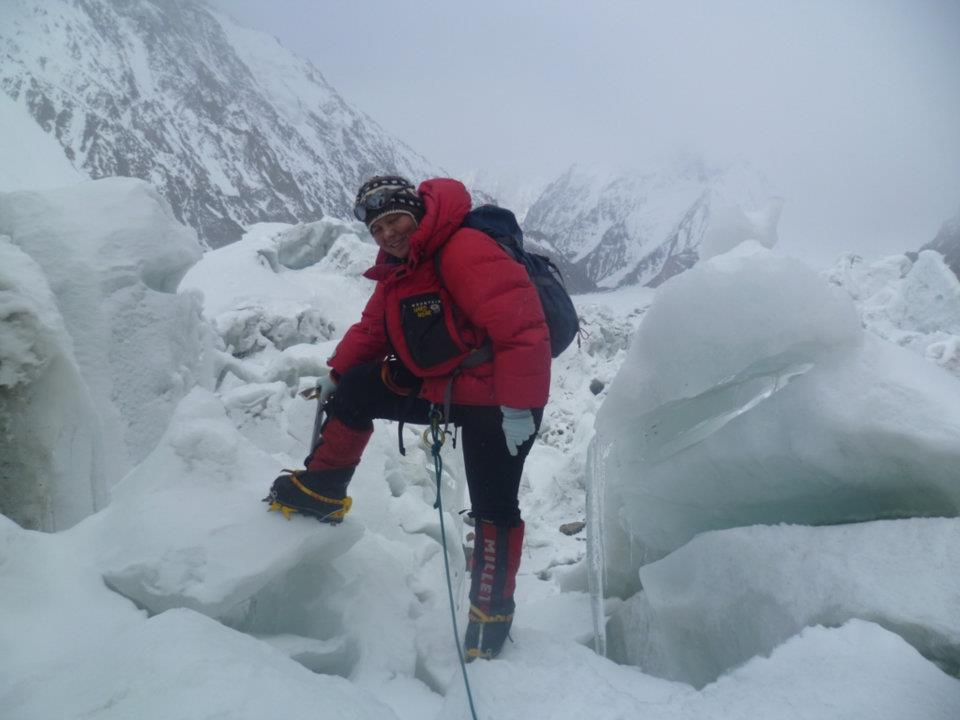 SKARDU, QUICK INFORMATION
Skardu is a city in the Gilgit-Baltistan province of Pakistan; the former capital of Baltistan. The highest mountain locality in Pakistan.
Skardu, along with Gilgit, is one of the tourist centers in Northern Pakistan. The mountainous terrain of the region (including four of the fourteen eight-thousandth peaks in the world), attracts the attention of tourists, travelers and climbers from all over the world. The main tourist season lasts from April to October.
Not far from Skardu are the snow-capped peaks of the eight-thousand-meter mountains ( K2, Gasherbrum, broad Peak and Trango Towers), as well as the huge glaciers of Baltoro, Biafo and Trango. This makes Skardu the main tourist and mountaineering center in the area, which has led to the development of extensive infrastructure, including shops and hotels. At the same time, the popularity of the region affects prices, which grow especially strongly during the main Hiking season.
Day 5. Brief mountaineering Federation, receipt of the permit for the ascent of K2
Day 6. Today we are moving by private transport of company to Askole. Askole is a high-mountain village, where civilization has not yet reached. There are no conditions for staying in hotels or guest houses. This is why we spend the first night in tents here. This is where the jeep road ends and we start walking to the top of K2. Today we are repacking the cargo and distributing it to the porters. Here, as many years ago, porters are still used to drop off cargo, rather than yaks and a helicopter, due to the weather and difficult terrain.
Day 7. on the seventh day we go to the track to the base camp. All our belongings are carried by porters. All we have in our backpacks is a wind jacket, spare dry thermal underwear, drinking water, snacks and washing accessories and bath Slippers. Since the caravan of porters goes at its own pace, we will only be able to see our back in the evening, so we will have to carry the above set of things along the way, and they will be very useful to us during the day. The entire team is divided into subgroups based on speed. Each subgroup is accompanied by a guide. Today we go to a camp called Jola, altitude 3200, the transition takes about 7 hours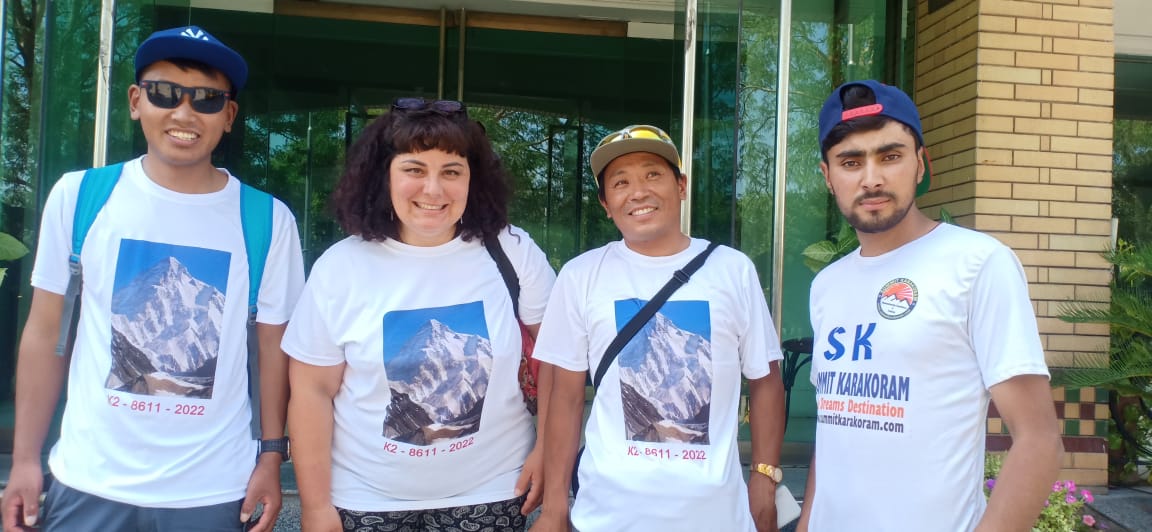 I would like to draw Your attention to the fact that on the way to the K2 base camp, all our food will be prepared by our expedition cook. We eat Breakfast in the morning. Fried sausages are usually served for Breakfast,
scrambled or boiled eggs, sliced cheese, oatmeal porridge or rice pudding. Drinks include green tea, black tea, herbal tea, or coffee.
For lunch-soup or borscht, buckwheat porridge, pasta, potatoes, wheat porridge, fried chicken, chicken with mushrooms, cutlets, steak, fish, pasta, pizza, fresh vegetable salads, vegetable stew and ajap sandal. Drinks include black, green or herbal tea, hot chocolate, cereal hot drinks, cookies, chocolate, coffee
On days when we have to go a long day, the cook gives participants and guides a pack lunch. There you can usually see a fried pie, boiled eggs, cheese and sausage-sliced.
For dinner, about the same set of dishes as for lunch. Also on birthdays, days of reaching the Top and national holidays, our chef will bake us a cake with cream.
Meals and accommodation throughout the route are included in the tour price.
Alcohol is not included in the price, so if you plan to use it, you need to take additional money.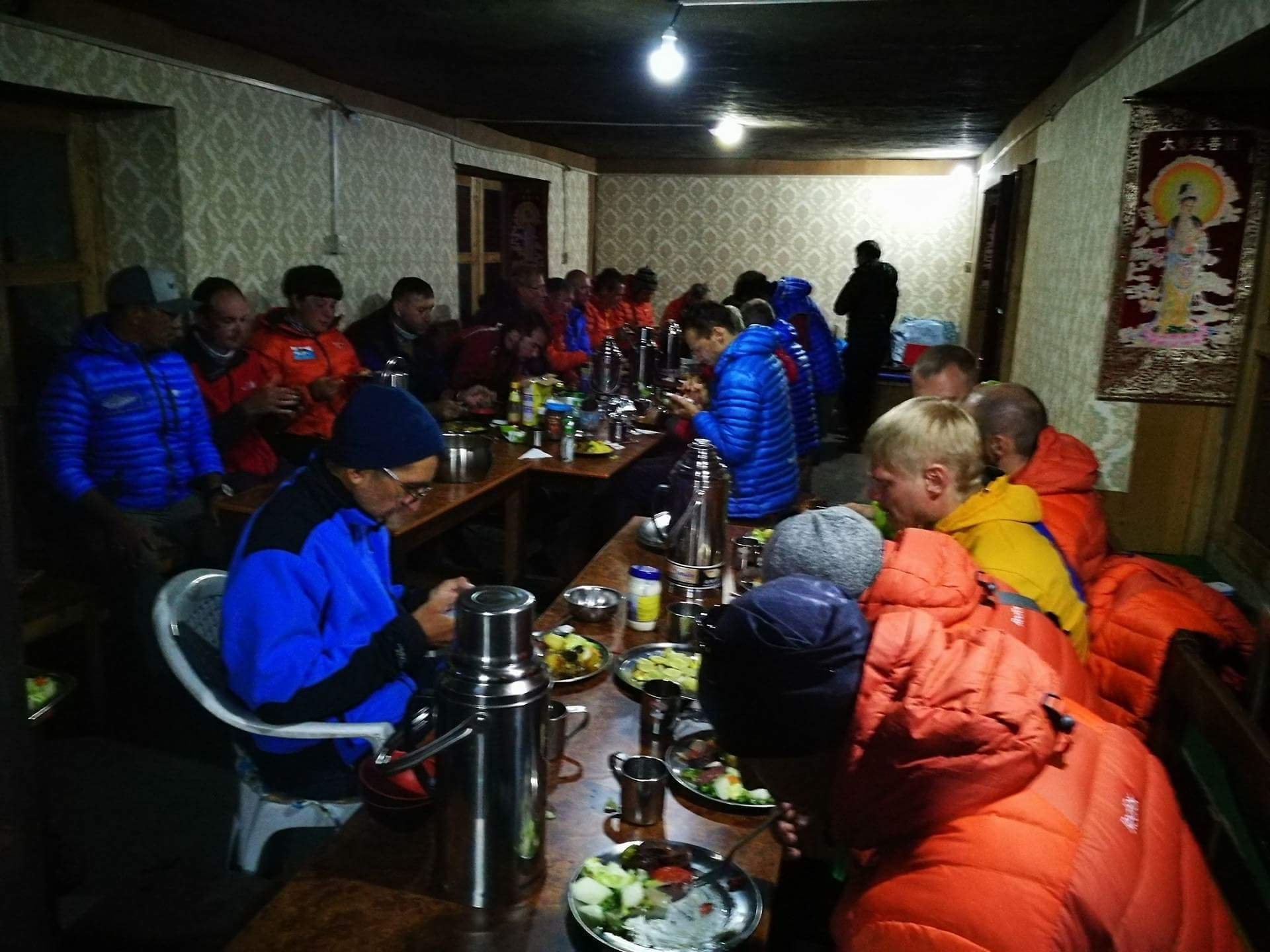 Day 8. from the Jola Camp we move to the Payu camp, altitude 3400, the crossing takes about 7 hours
Day 9 Crossing from Payu to Urdukas, 3900, the crossing takes about 8 hours, a long day. The camp offers stunning views of the Baltoro glacier, Trango tower, Uli Biaho, Lobsang needles.
Day 10. Long-awaited rest and acclimatization
Day 11. Trek from Urdukas to Goro 2( 4200). All day we walk along the Baltoro glacier.
Day 12. Today we go from camp Goro 2 to camp Concordia (4500). A Pakistani military base is also located here. The camp is located on the gigant Concordia plateau. From here, we can see in all its glory our goal- the Mount K2-8611.
Day 13. The trek from Concordia to K2 Base Camp, the altitude of 5200.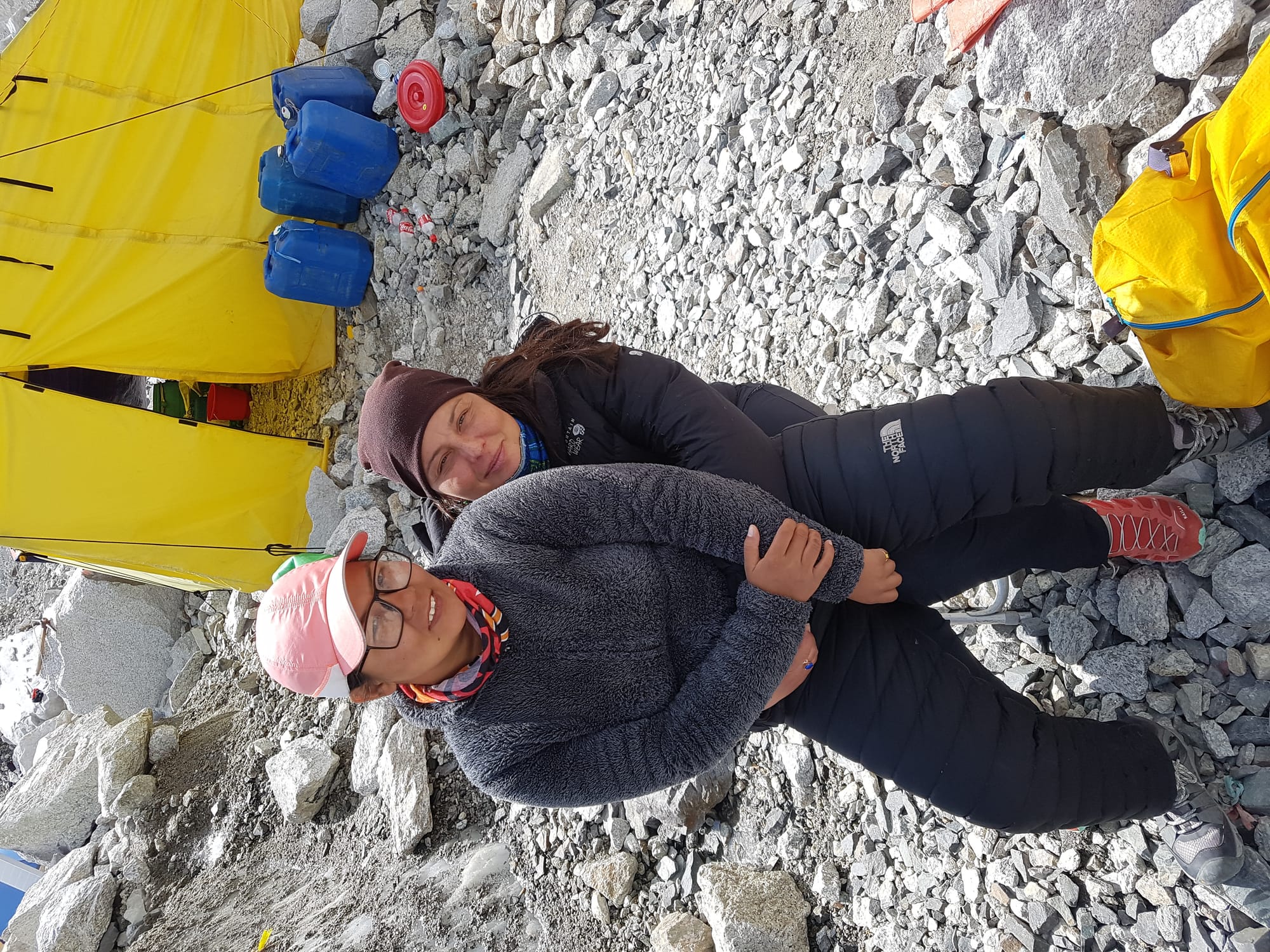 ABOUT the our BASE CAMP UNDER the top of K2 AND how LIFE WORKS IN IT.
Base Camp under the K2 Summit will be our home for the next month. Now I will tell You about how life works in our Base Camp. Social life is concentrated in the dining tent, which is also the mess hall. This is a very spacious tent, the floor of which is covered with carpet. It is also equipped with a gas heater. That's why it's always warm. Even in the coldest weather. Usually all participants gather here, drink hot tea, chat, play cards or checkers, watch movies on a laptop.
Each participant receives an individual V-25 tent to stay in the Base Camp. If participants arrived as a couple, they can check in together. We have special tents for VIP service participants to stay in. These are large, stationary tents where you can stand at full height, measuring 2.5 x 3 m. The tent has an entrance hall, and the floor is covered with carpet. All tents without exception are equipped with sleeping mattresses.
Also in the Base Camp there is a tent, which is called a warehouse. You can put everything you don't need there.
Our shower room consists of two rooms. In the first room, you can change your clothes, leave dry clothes and towels. The second room is a shower room.
In the morning, in the bathroom there is always hot water for washing. Meals in the Base Camp are 3 times a day-Breakfast, lunch and dinner. Just always in the dining room on the table are thermos flasks with hot water, tea, coffee, chocolate, cookies. Participants can come there for tea at any time.
Day 14-17-Acclimatization with overnight stays at K2 Base Camp and Puja.
Upon arrival at the Base Camp under the K2 Summit, we will be here for 4 days. During these days, we will make acclimatization rotations and return to the Base Camp for the night. We will go up to the middle of the icefall 2 times, as well as descend towards broad Peak. A Puja will be held on one of these days. Puja is a worship service for successful ascent. At the same time, the consecration of the camp takes place. No expedition is sent up until this rite is performed. The Puja takes about 3 hours. During the monk's prayer, guides stretch a network of prayer flags over the Base Camp. According to an ancient tradition, flags should calm the elements, and thus provide a safe ascent and descent for climbers.
On the fifth day of our stay at K2 Base Camp, the first acclimatization exit will be planned.
Now I want to tell you what our participants carry in their backpack during high-altitude rotations and during the summit push. Most things, tents, food, high-altitude gas, oxygen, sleeping bags, all this is entered by high-altitude guides.
They also set up high-altitude camps. Participants carry their personal belongings, sunscreen, thermos of water, a powder puff, and a windbreaker. A personal guide will be attached to each participant for high-altitude exits. Participants of the VIP service will have two personal guides, and therefore they do not carry anything in their backpack at all. Guides take care of the safe passage of the route, prepare food for participants in high-altitude camps, and help with Jogging at high altitudes. Participants of the VIP service do not need to re - buckle at all-guides will do everything for them.
Day 18-Today we need to go up to Camp 1 at an altitude of 5800 meters. Our path passes first through a broken icefall, without a set height. The icefall is occasionally shot through by avalanches, so we leave no later than 2 am. At the end of the icefall, we rest on the moraine area. The site is called ABC. Next, go to the Abruzzi spur. Climbing along the spur has a rock-firn character. The spur is a rock hazard, so our task is to reach Camp 1 no later than 10 am.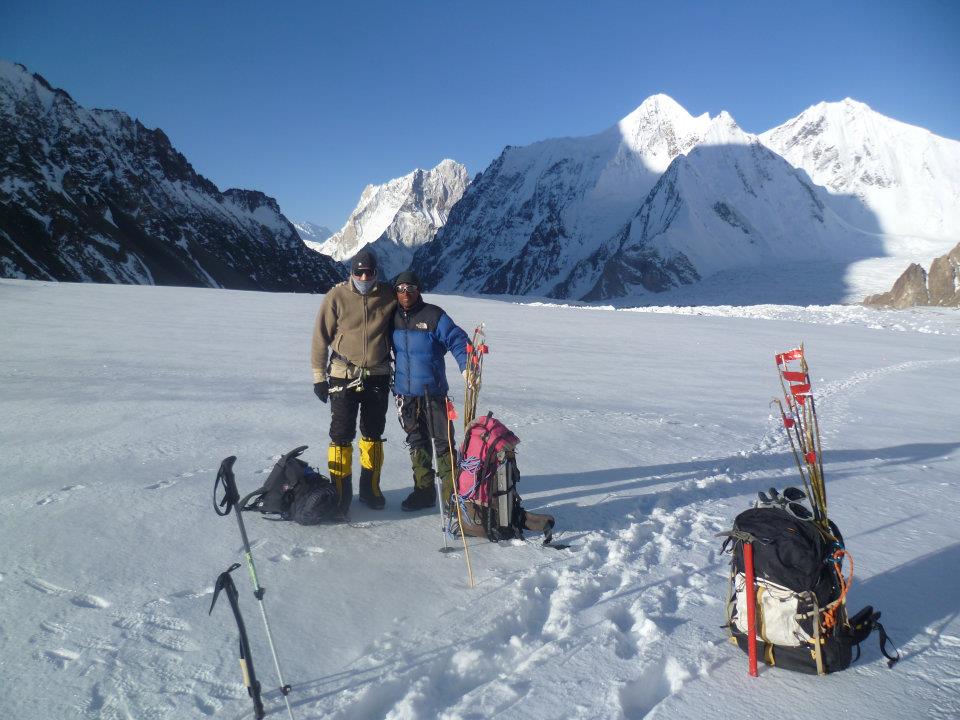 Day 19-Camp 1 (5800) to Camp 2 6600. It's a grueling day, all day long challenging climbing and ladders. We need to overcome one of the key sections on the Mountain- Chimney house. Climbing, sections up to 90 degrees. The whole day consists of steps of fairly complex climbing. Here, many will need to gather their will and motivation in a fist. The passage of this section will take at least 8-9 hours for the average level of participants. Rope ladders are nailed to the most vertical sections for more acceptable passage, which are much more difficult to pass than iron ladders on the Khumbu icefall. Above the Chimney House on the shelf is Camp 2. here we spend the night. Accommodation in three-person V-25 tents for three people.
Day 20 - no later than 4 am we go down to the Base Camp. The start the descent is early, due to the objective rock hazard of the route.
Day 21, 22, 23 - stay at the Base Camp of K2.
Day 24-Camp 1 (6050), overnight
Day 25-Camp 2 (6700), overnight.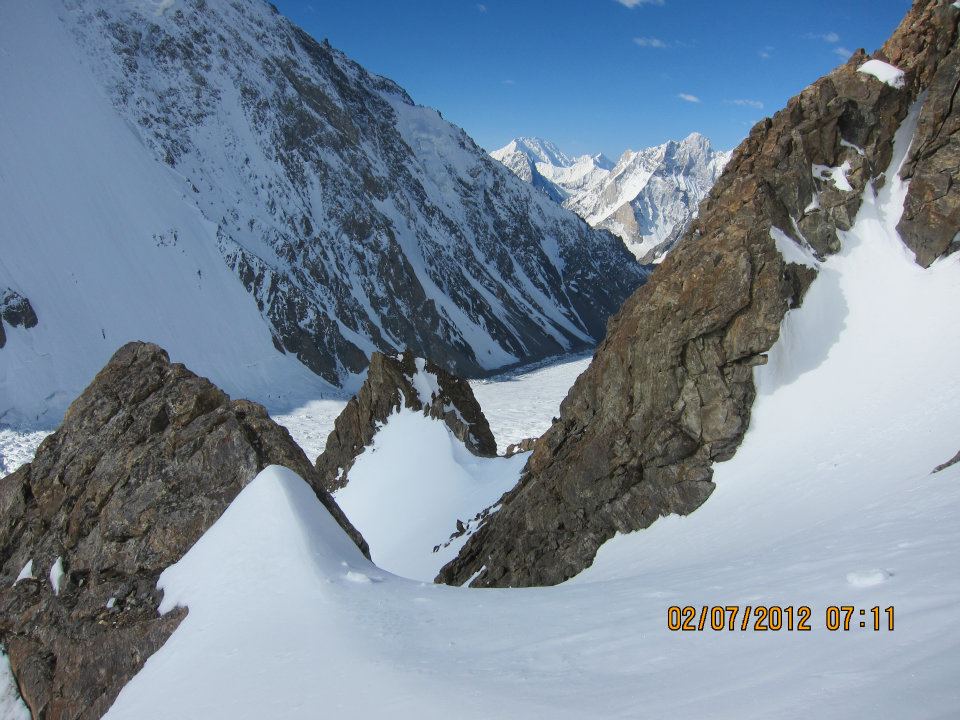 Day 26. Above camp 2 is a steep section called the Black Pyramid. Camp 3 is located on the shoulder of the Black pyramid. Above camp 3, avalanche-prone slopes go up. This camp is not completely safe, for this reason, we climb up to 7000 meters in the direction of Camp 3, and on the same day we descend to Camp 1. Overnight, tents V-25, accommodation for 3 people.
Day 27. Early in the morning, no later than 4 am, we start the descent to the Base Camp.
Day 28, 29, 30-Rest before the Summit Push. Depending on the weather, the rest can either be prolonged or very short. The weather in the K2 area is very unstable, and the weather window for an assault, at least three days long, is a great success.
Days from 31-to 43-depending on the weather, it will be Summit Push whether window sometime.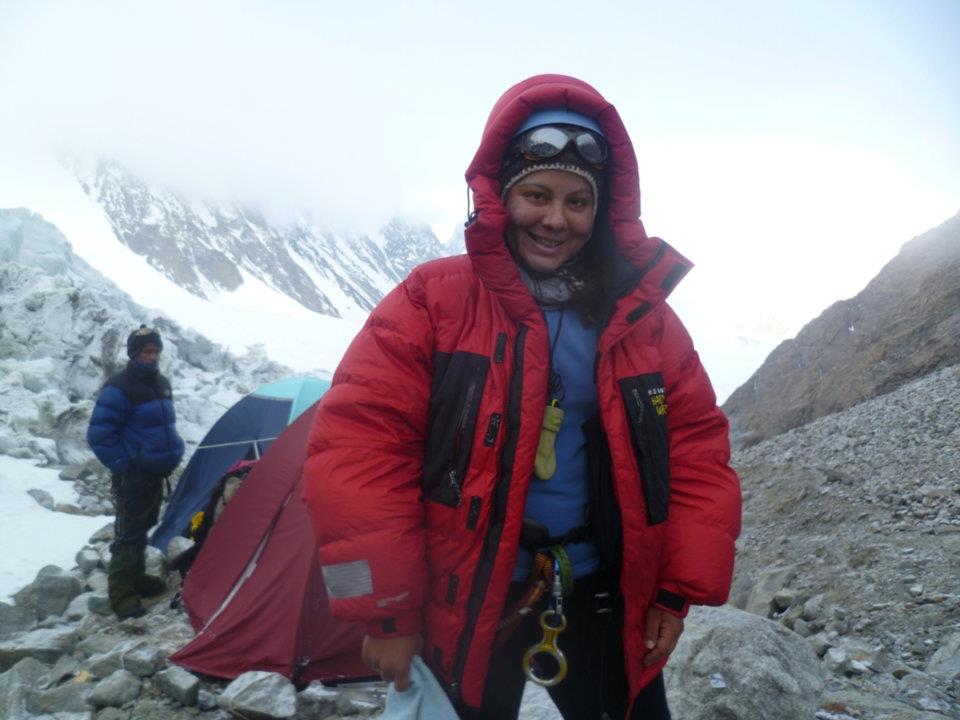 Day 31. And so, with God, we go out to the Summit Push! We go up to Camp 1 (6050)
Oxygen is another separate topic in the high-altitude expedition. According to our experience, we have included in the K2 climbing expedition cost (price) the minimum number of cylinders required for safe ascent.
For a safe ascent, you need 5 oxygen cylinders. This is exactly the amount we have included in the price of our commercial K2 climbing expedition. The company will also give You a set of oxygen equipment to use. I want to remind you once again that 5 cylinders is the minimum amount of oxygen for a successful ascent. If you want to make your ascent, more comfortable and safe, you can buy oxygen at your own expense. The cost of 1 cylinder of oxygen is 700 dollars. I would like to draw Your attention to the fact that the readings on the fullness of the cylinder in Kathmandu and at an altitude of 7000 and 8000m on the pressure gauge will be very different due to the huge difference in atmospheric pressure. If you plan to use 5 cylinders, you can put on an oxygen mask no earlier than Camp 3 at an altitude of 7200 meters and you can only sleep when the water is supplied. If you use more oxygen than is provided, you will definitely not have enough oxygen to get to the Top and back. Therefore, in the oxygen issue, it is very important to assess your strength very soberly. We included 10 oxygen cylinders in the VIP package. Thus, VIP participants can use oxygen in the most comfortable mode. They can put on an oxygen mask at the foot of the Chimney house wall and use the oxygen supply 1 during sleep. Also, during the K2 summit push, VIP participants will have enough oxygen to maintain a good climbing speed, which makes the Summit Push of Mount K2 as safe as possible.
We leave for the K2 Summit Push in the nearest weather window after acclimatization exits. Each of our participants has a personal guide, and VIP service participants have as many as 2 personal guides. Therefore, each rope party of the participant- guide, will move in a convenient rhythm and mode for the participant. It is not necessary to wait for each other, especially since the participants of the full service and VIP service of K2 climbing Expedition are initially in unequal physiological conditions in terms of the number of guides and oxygen.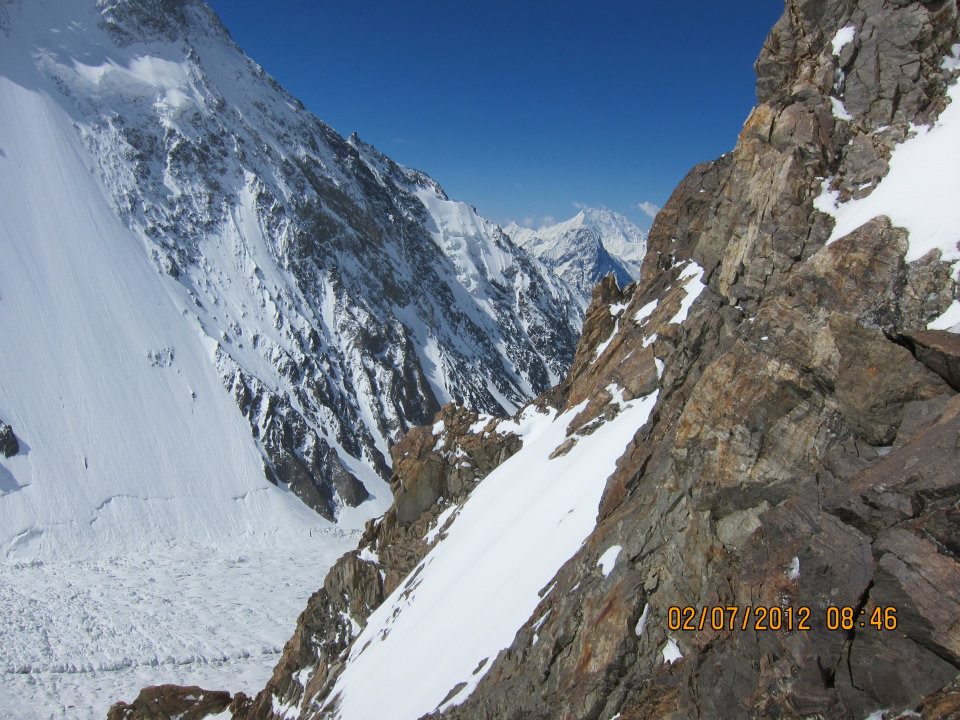 Day 32. Camp 2 (6700)
Day 33. Camp 3 (7200). From Camp 2 to Camp 3-this is the most technical part of the ascent, 400 meters of almost vertical rock and ice climbing ( of course, railings will be fixed everywhere). Also, starting from this section, strong winds begin.
Day 34. We leave Camp 3 very early, at night, and move along the long snow slopes to Camp 4 (7900), Shoulder. It's still about 20 hours from Camp 4 to the Top. We immediately settle down to rest. Accommodation in V-25 tents for three people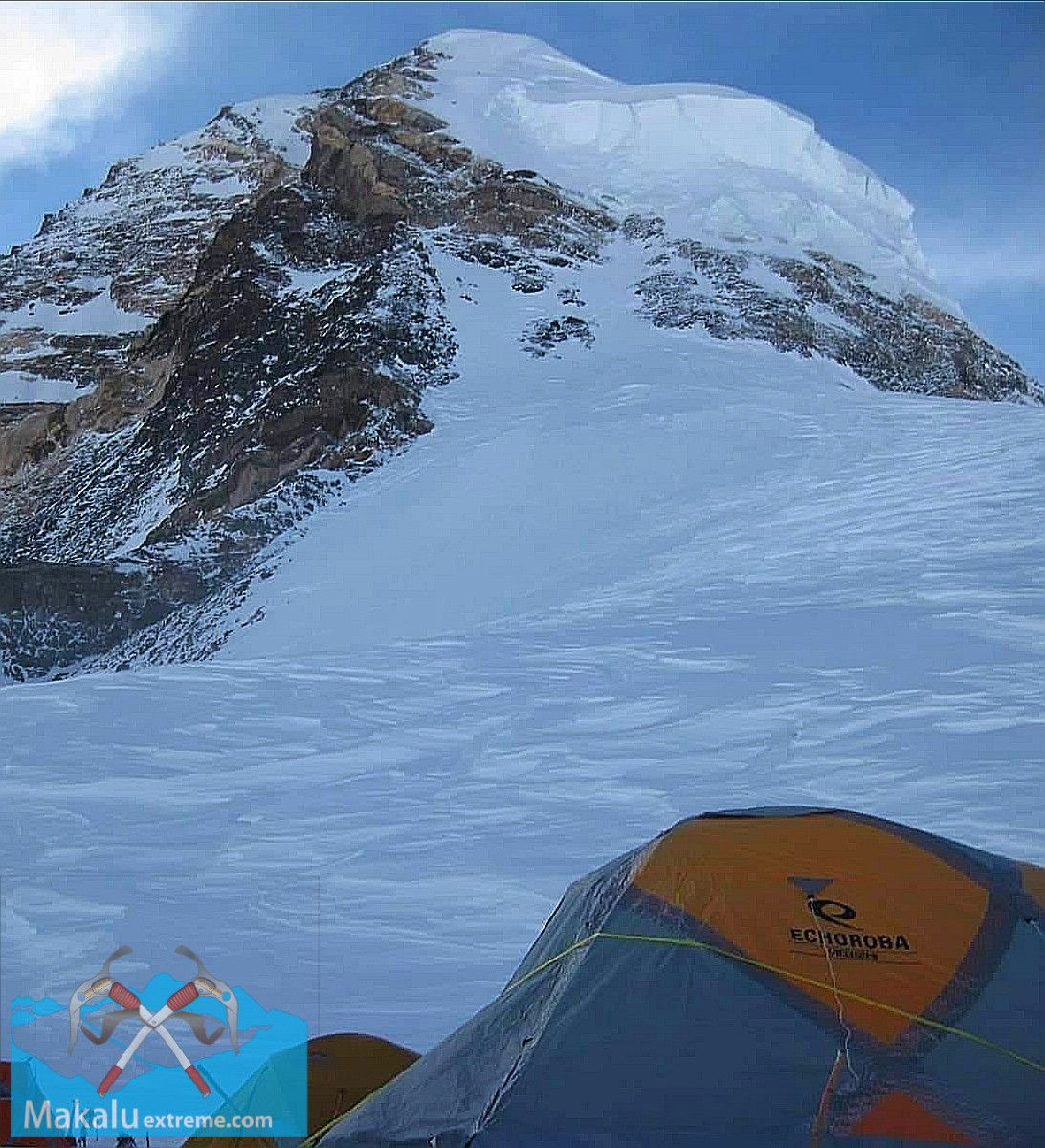 Day 35. The Summit push! Climbing to the Top of K2-8611, the Mountain of Mountains, the Dream of every climber!
We leave for the Summit Push at 8 PM. We will have to overcome at an altitude of 8300 one of the most dangerous keys of the route - Bottle neck, a 100 - meter, almost vertical rock - ice couloir. Behind the couloir, we get to a steep summit slope, which we climb to the Summit. For the fastest participants, who also have a good amount of oxygen, the section from Camp 4 to the Top of K2 will take at least 10 hours, for the slowest participants, the Summit ascent may take 18 hours. You should always remember that according to the rules of our company, the return point is 12 AM. Wherever You are, at 12 o'clock in the afternoon, you must turn back, even if you are 100 meters away from the Top. This is the main rule of the Mountains, and it is written in blood, those who did not return ... Well, the lucky ones who succeeded in this assault, already take photos on the Summit of K2. A few photos for memory and down to Camp 4!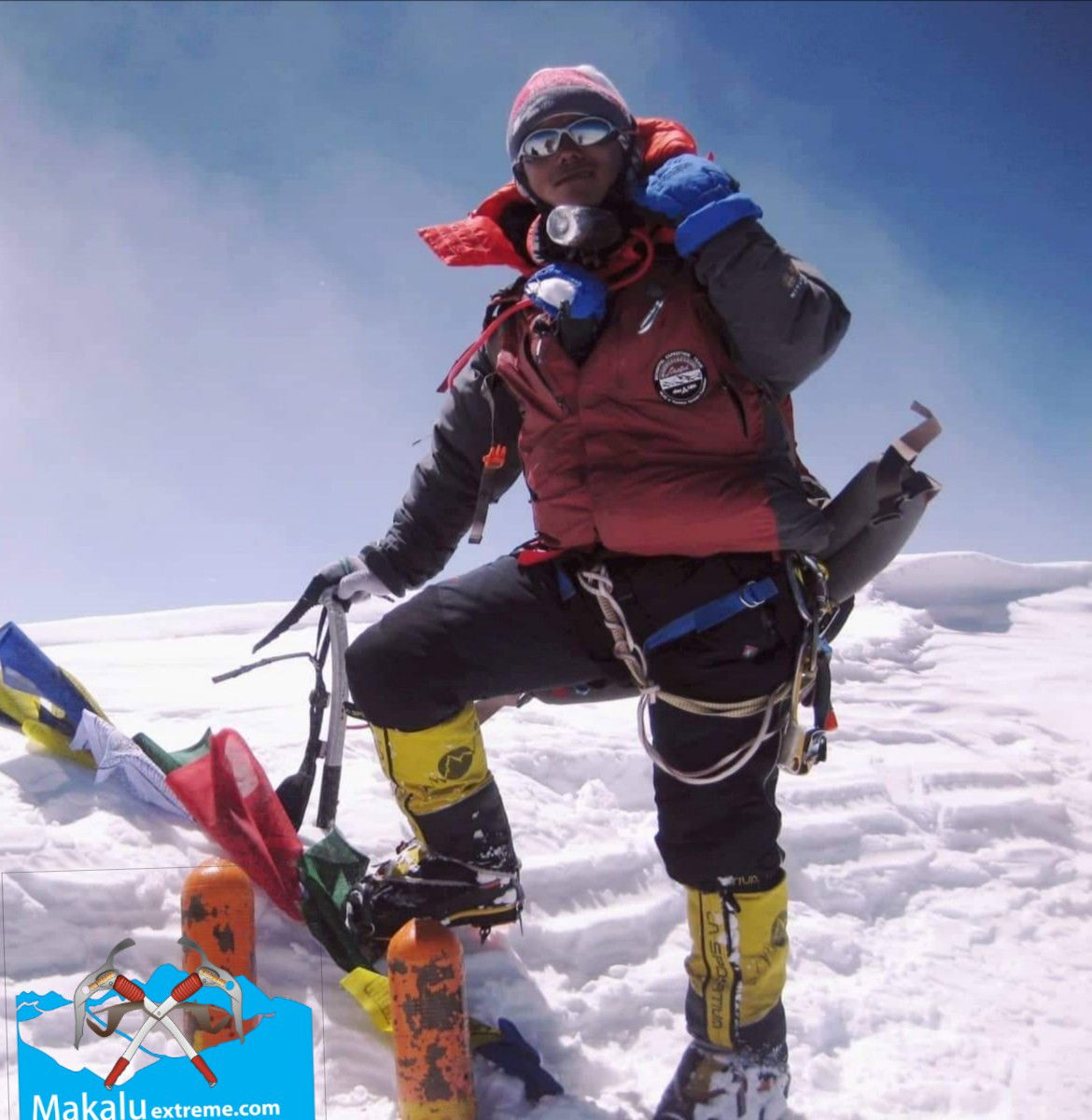 Day 33. Again, very early start to descent, no later than 4 am, and down to Camp1
Day 34 Base Camp
Day 35 Rest
Day 36 Packing and collecting cargo
Day 37-42-Return to Islamabad
Day 43-Free day in Islamabad
Day 44-Home
Day 44- 60-Spare days for bad weather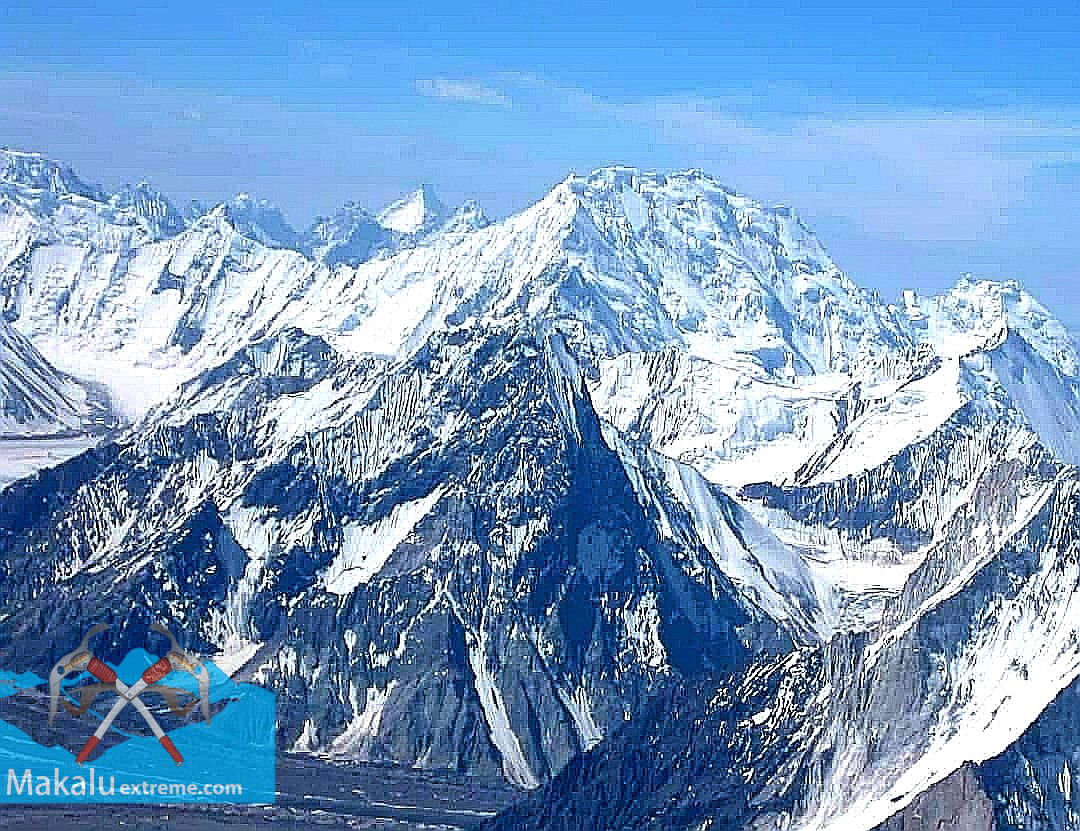 K2 Expedition Itinerary
60 days Islamabad to Islamabad
Note :- Although we try to adhere to the schedule listed below, this itinerary is subject to change due to numerous reasons beyond our control such as bad weather, cancelled or delayed flights, road washouts, vehicle breakdowns, accidents, sickness, govt. restrictions, & all other unforeseen exigencies.
June 15 ARRIVAL RAWALPINDI / ISLAMABAD
Upon arrival met and transfer to your hotel/Guest House in Islamabad. After a short rest drive to Alpine Club of Pakistan to complete the necessary formalities.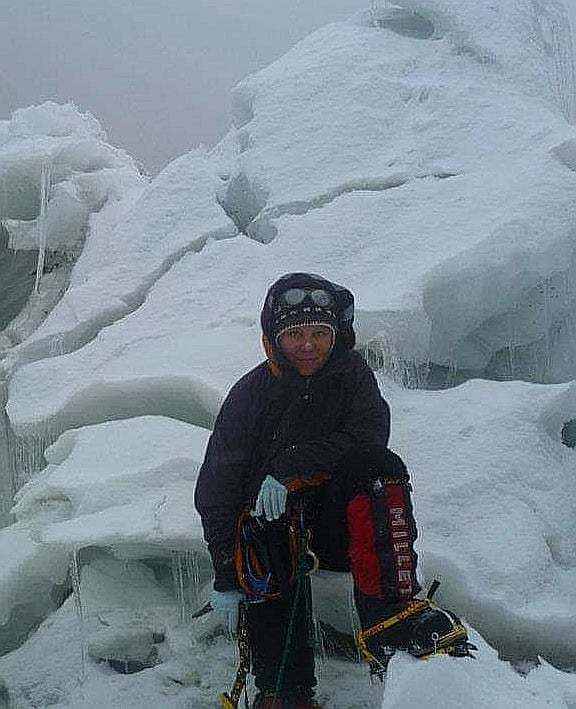 June 16 RAWALPINDI/SKARDU
The best option with the mountaineering expedition is drive by road, if clients want to fly to Skardu, we will organize a flight to Skardu (only one way flight is included in our package) if unable to fly, same day we will drive to Skardu 2300m, spending a night in Chilas. Please be remembering domestic flight weight limit is 20 kg per person.
June 17 SKARDU
Emergency day in case, flight does not operate on day 03 this day will be use to transfer the members by road from Chilas to Skardu. Total drive time from Islamabad to Skardu is 22-24 hours.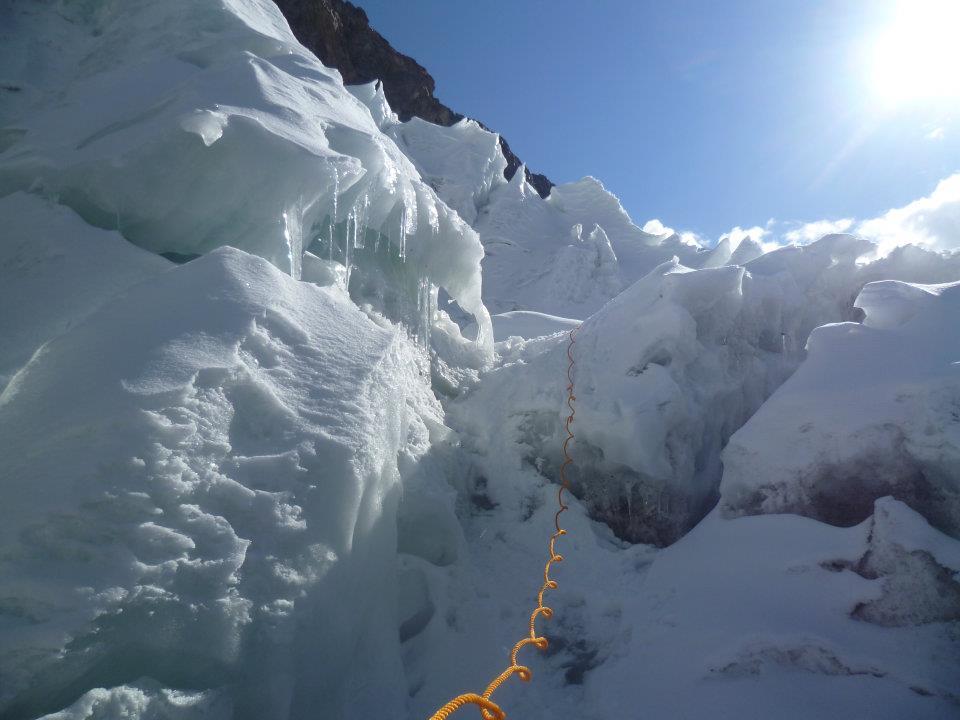 June 18 SKARDU
Day at leisure. while staff will make final arrangement for the expedition.
June 19 SKARDU -TO- ASKOLE
Embark jeeps for a full day ride on a winding jeep trail to Askole 3050m -
June 20 ASKOLE -TO- KOROPHONE
Today we leave the last inhabited village. For the remaining portion of our journey we rely on our porters who carry our food and equipment's and sustain our expedition.
June 21 KOROPHONE -TO- JHULA
Trek to the Dumurdo river cross at Jhula,
June 22 JHULA -TO- PAIJU
Resume trek along the Braldu River to a green Oasis under the shadows of Paiju Peak 6611 M.
June 23 PAIJU - Rest Day
Rest & acclimatization day at Piaju. Overnight in tents. All meals served by camp staff.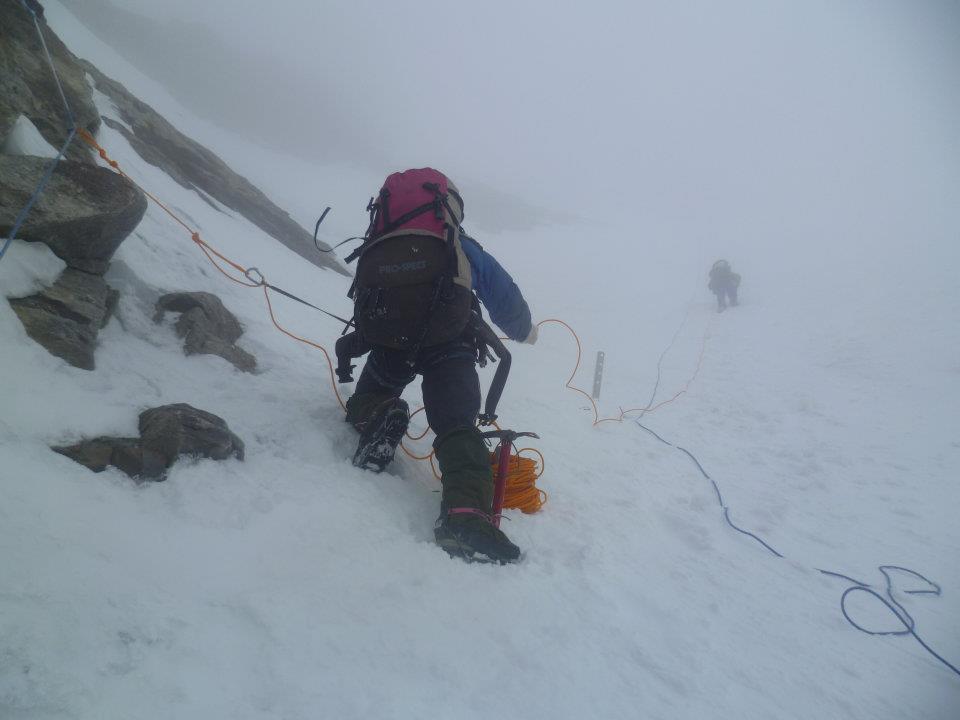 June 24 PAIJU -TO- URDUKAS
Begin trek after an early breakfast. Traverse the junction of Paiju - Baltoro Glaciers through crevasses & lunch below Liligo, the traditional camp under the muddy cliffs with fine views of rock spires. Cross the Khuburse torrent early morning and ramble over two glacier moraines to reach the grassy slopes of Urdukas
June 25 URDUKAS -TO- GORO
A long walk on the icy Baltoro Glacier to Goro.
June 26 GORO TO CONCORDIA
After an early breakfast, resume a long walk on the Baltoro Glacier to a point called Concordia
June 27 CONCORDIA K2 BASE CAMP
Final day of trek to K2 base. A 4-6 hrs trek will bring you to the base camp of K2.
June 28 CLIMBING
August 06 CLIMBING
Guided by our high professional Sherpa Guide will with the help of High Altitude Pakistani Sherpa will start from today. During the climbing period our company owner will be at base camp to help and assist you.
August 07 TREKKING BACK TO GORO
After an early breakfast leave the K2 base camp for Goro Camp.
August 08 GORO TO URDOKAS
After breakfast continue your trek down to Urdokas.
August 09 URDOKAS TO PIAJU
After a couple of minutes of easy walk we will comes onto the glacier. You pick your way across moving boulders and ice, finally crossing the glacier up to the camping site to reach Piaju,
August 10 PIAJU -TO- ASKOLE
After breakfast continue your walk along the Braldu river on a easy path. Upon arrival camp near the fields in Askole village.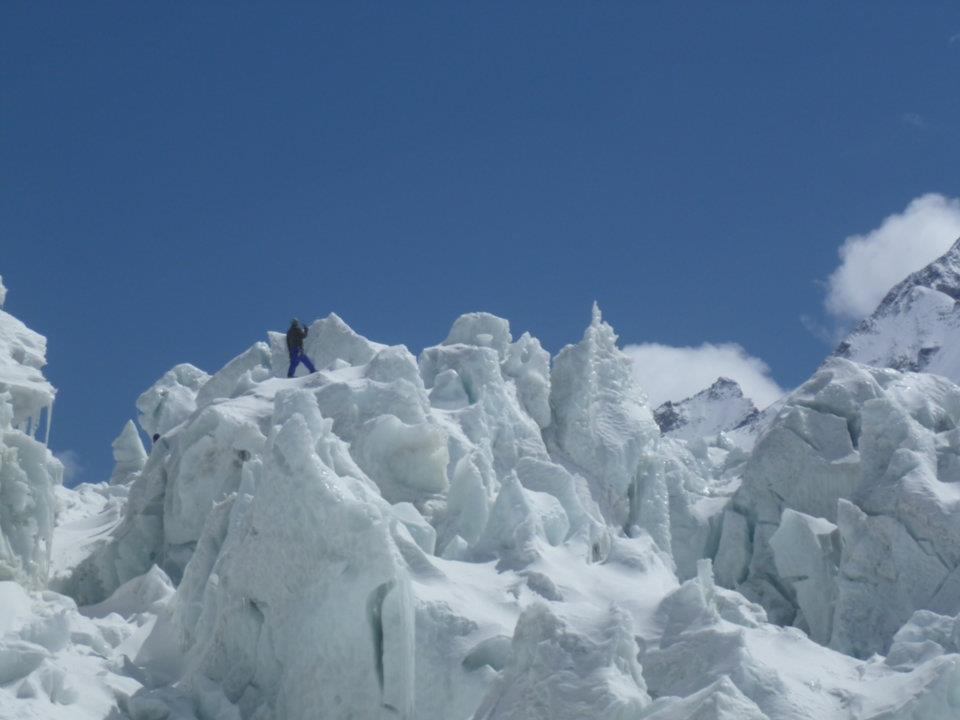 August 11 HUSHEY -TO- SKARDU
AM : Embark jeeps for a full day ride on a winding jeep trail to Skardu. Upon arrival transfer to your chosen hotel. All meals included.
August 12 SKARDU - RAWALPINIDI
Early in the morning fly to Islamabad, if unable to fly same day drive to Gilgit. Overnight hotel.
August 13 RAWALPINDI
Upon arrival transfer to your hotel in Rawalpindi. Evening sightseeing.
If unable to fly on day 62. this day will be use to transfer
Makalu Extreme Treks and Expeditions will provide to our Full and VIP service members One Base Camp Warm Jacket and one Expedition Duffle back size XL with company logo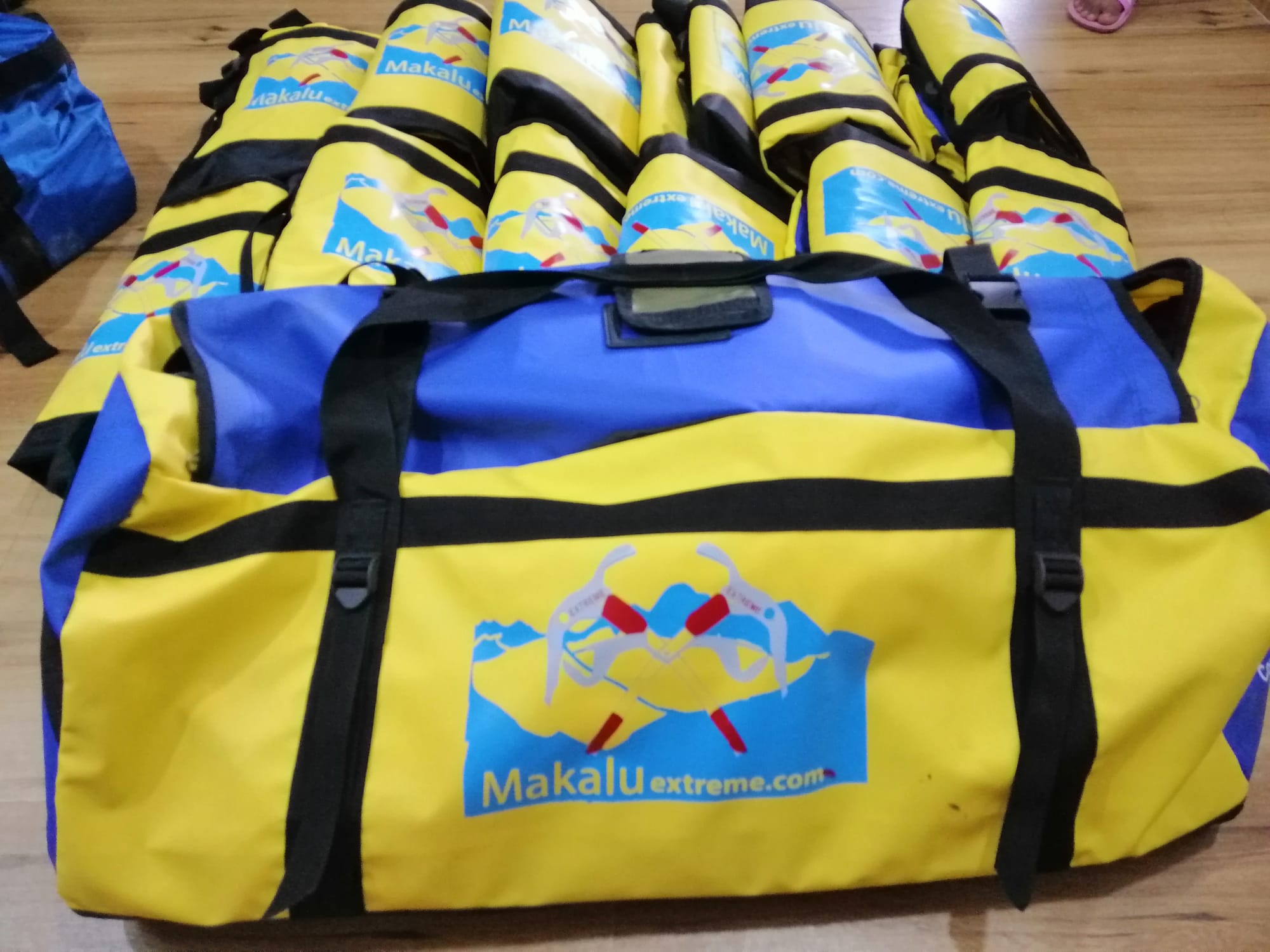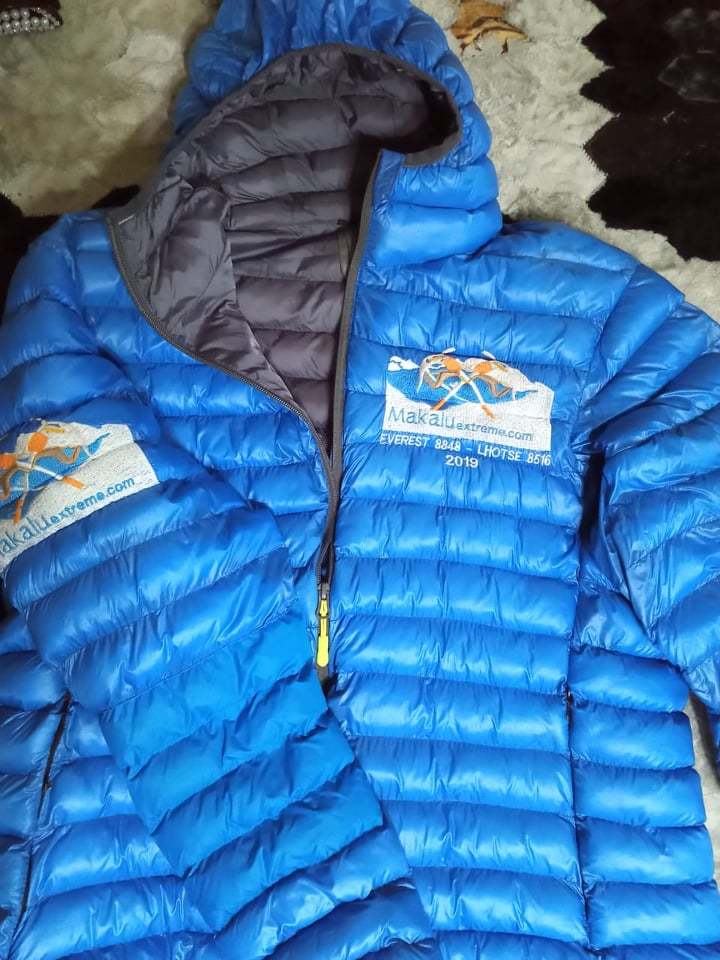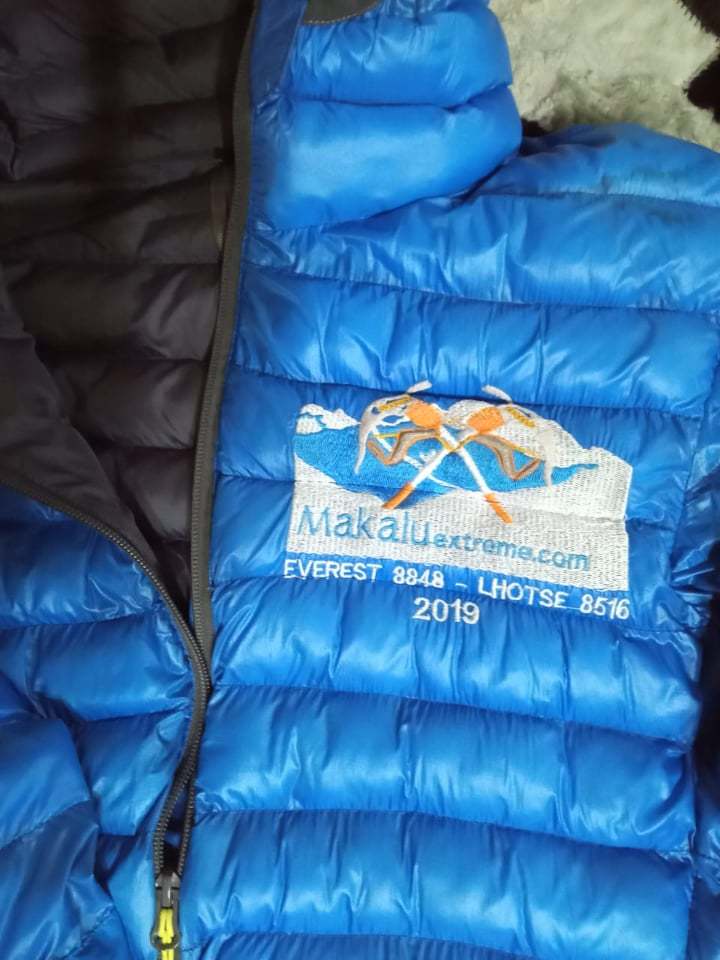 Here is some photos to illustration what kind of meals usually you can have at our k2 CLIMBING expedition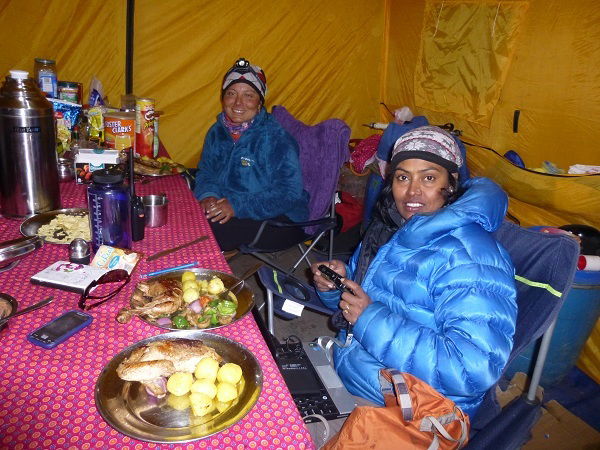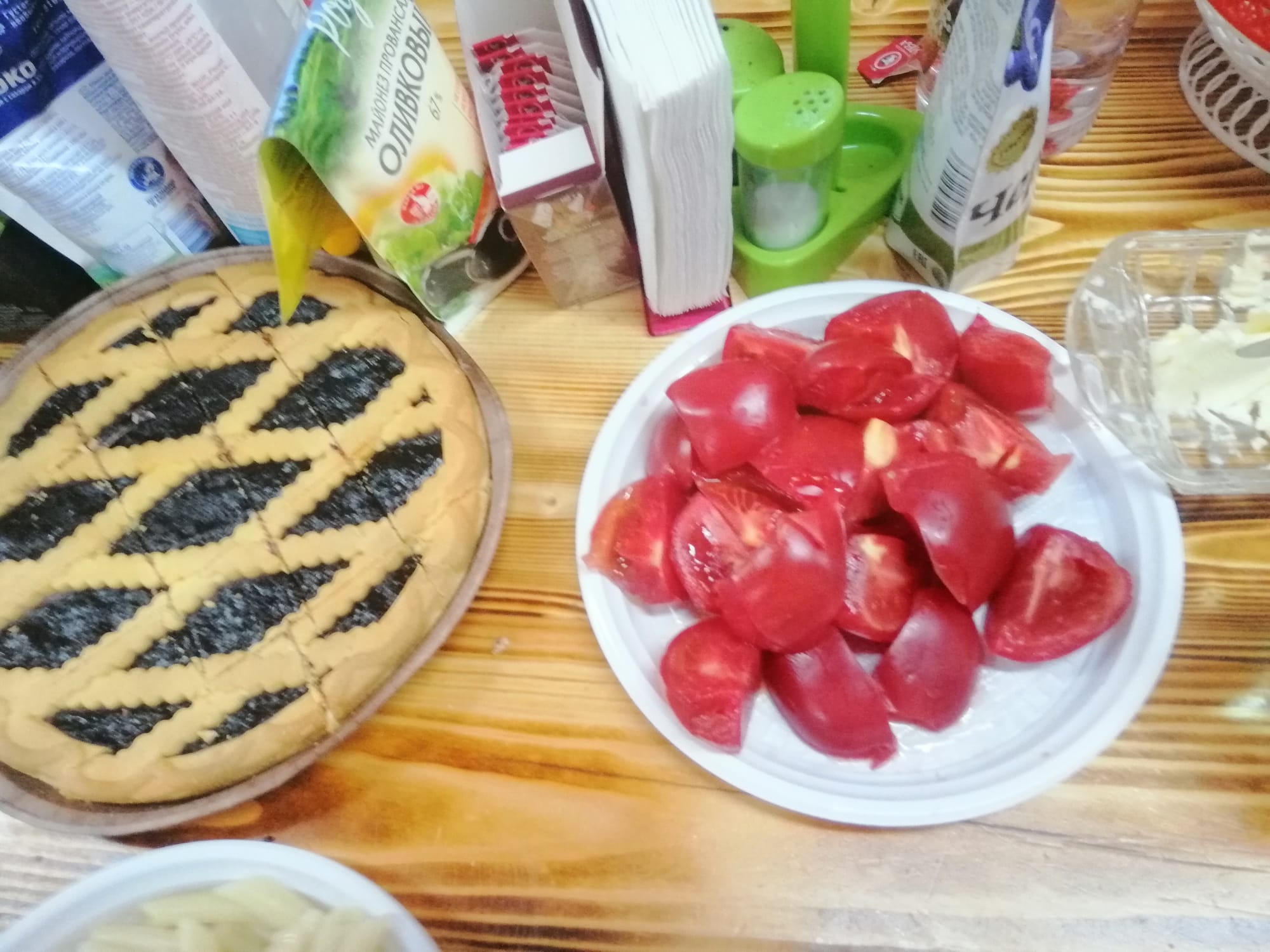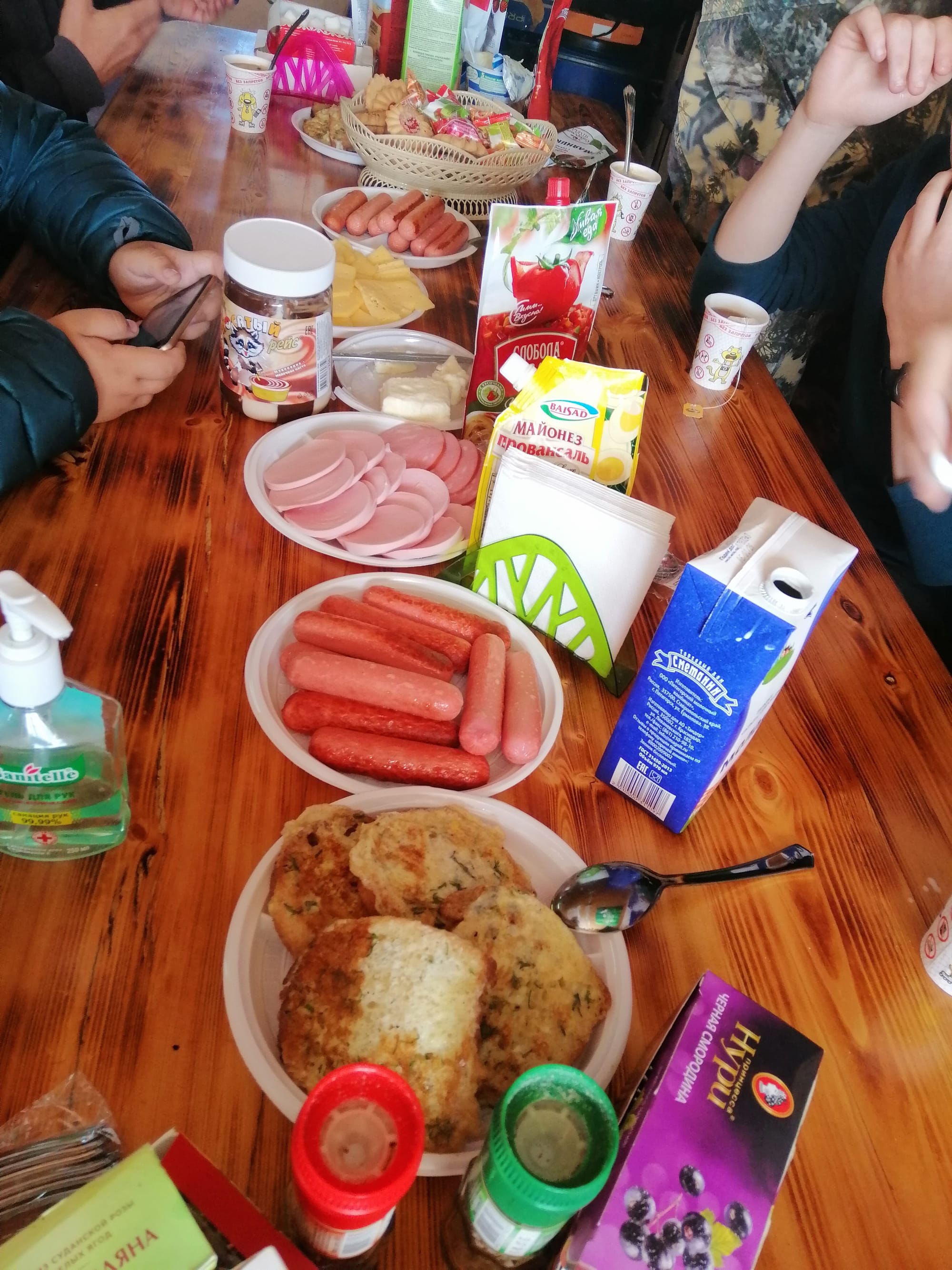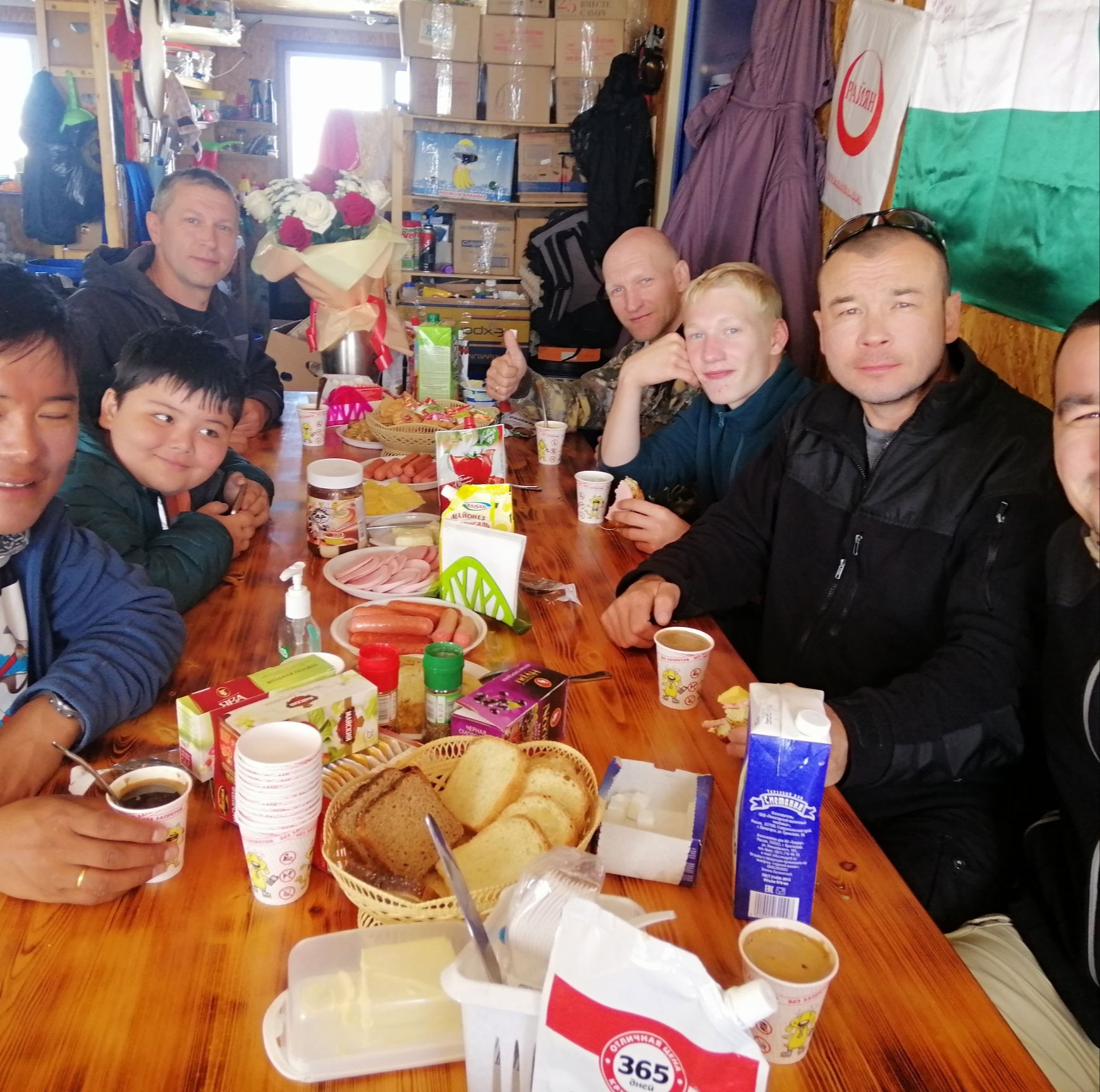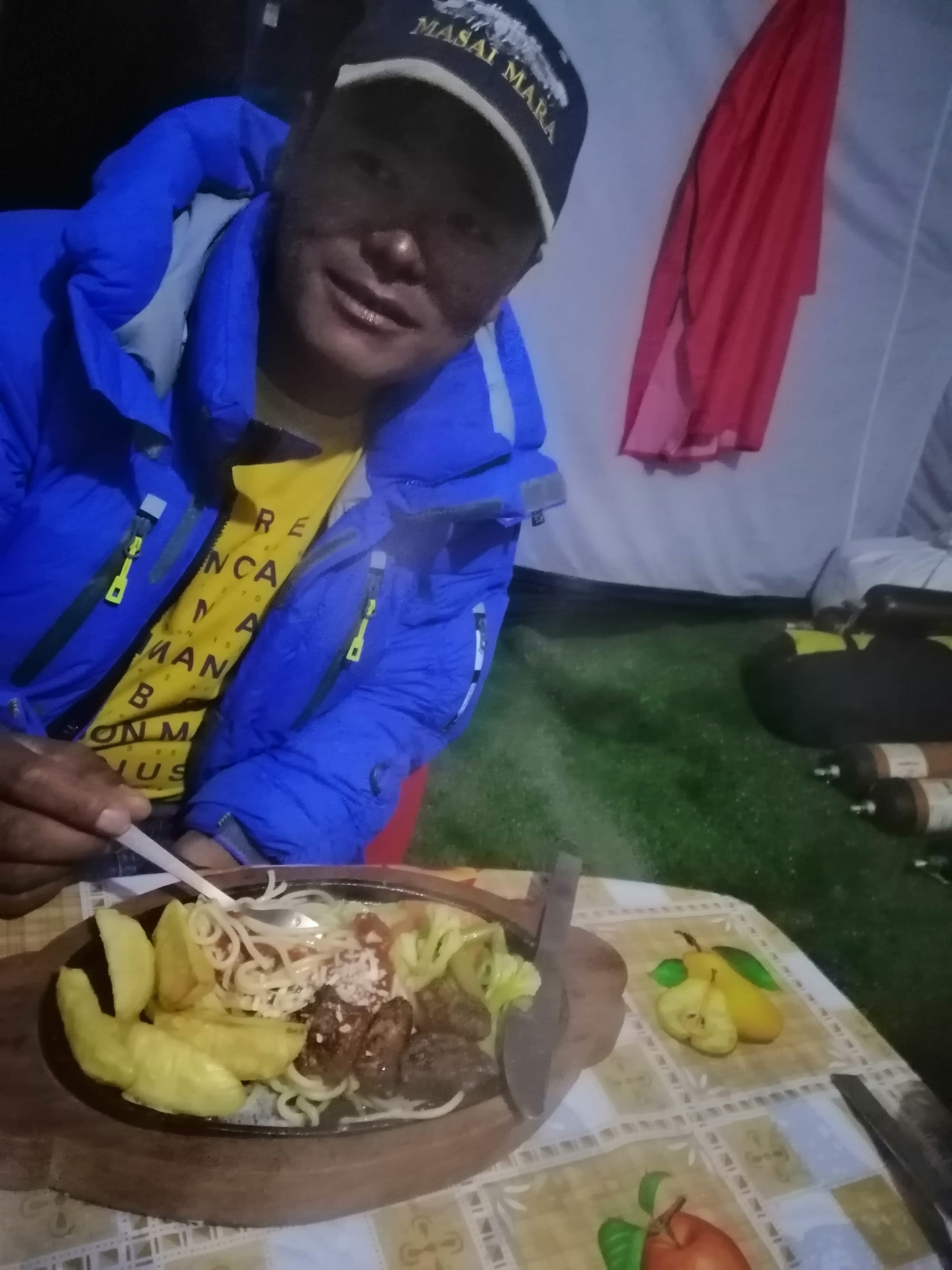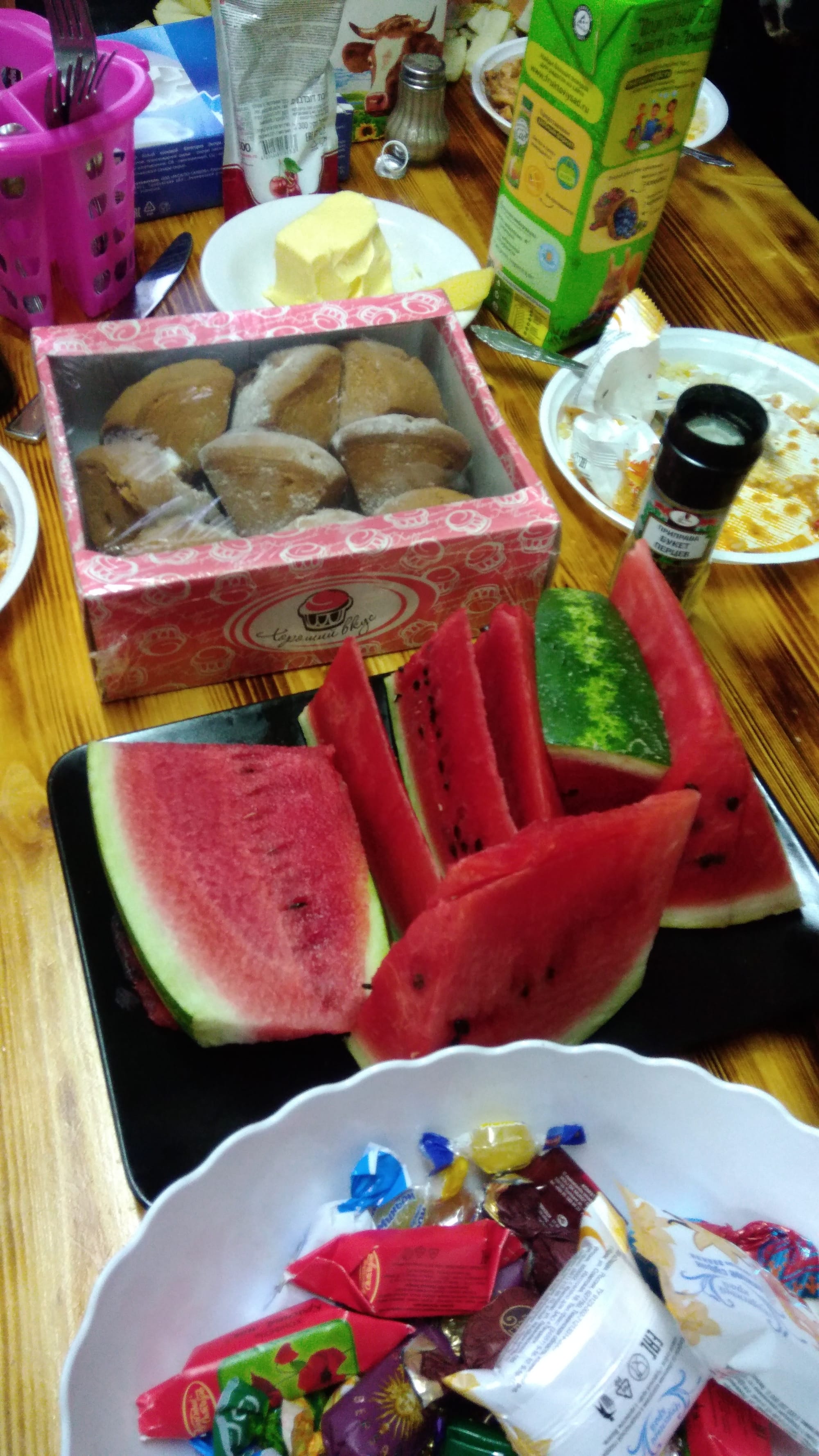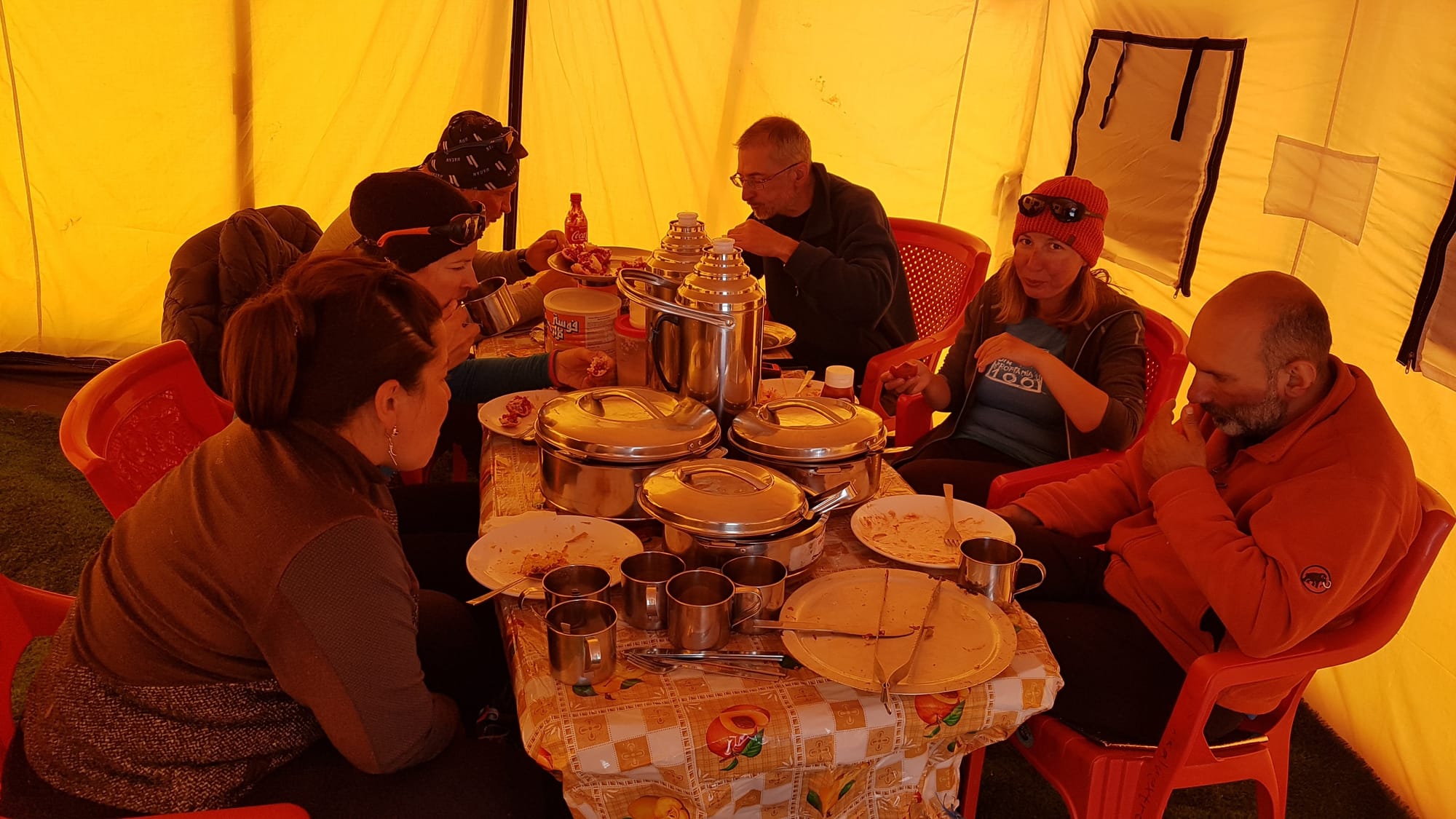 Here is photos of our hotel at Islamabad, where will stay all our full and VIP service members of our K2 climbing expedition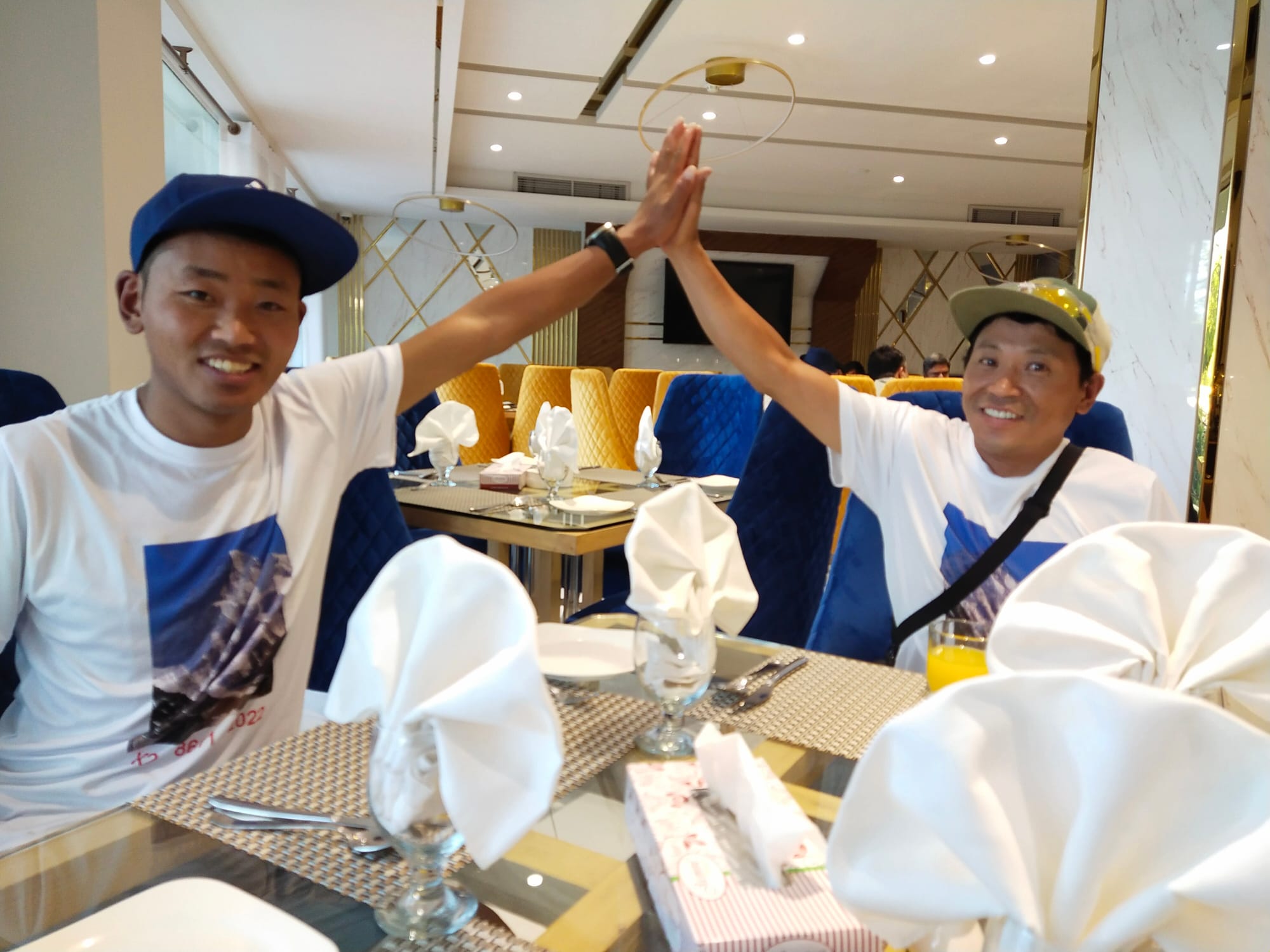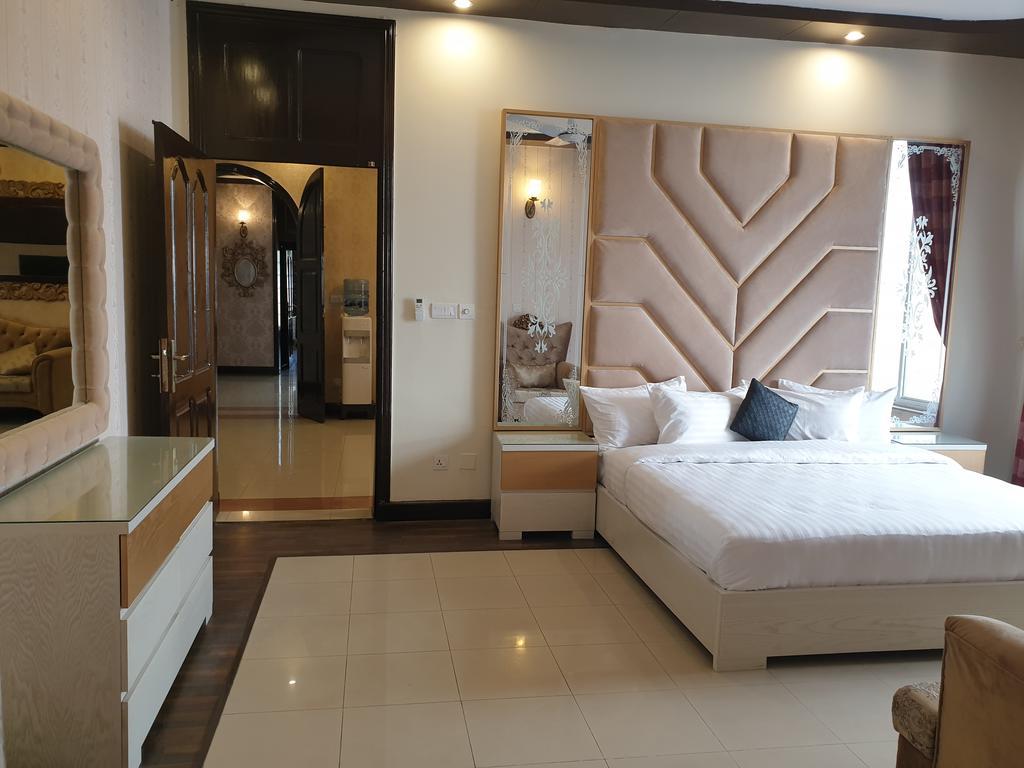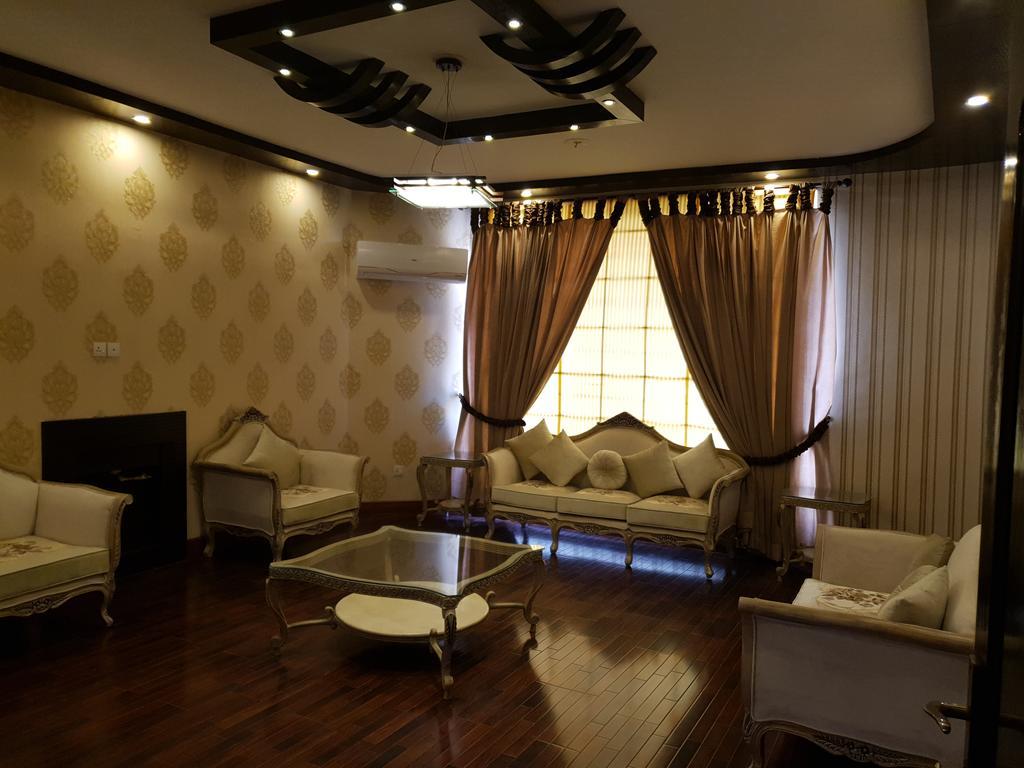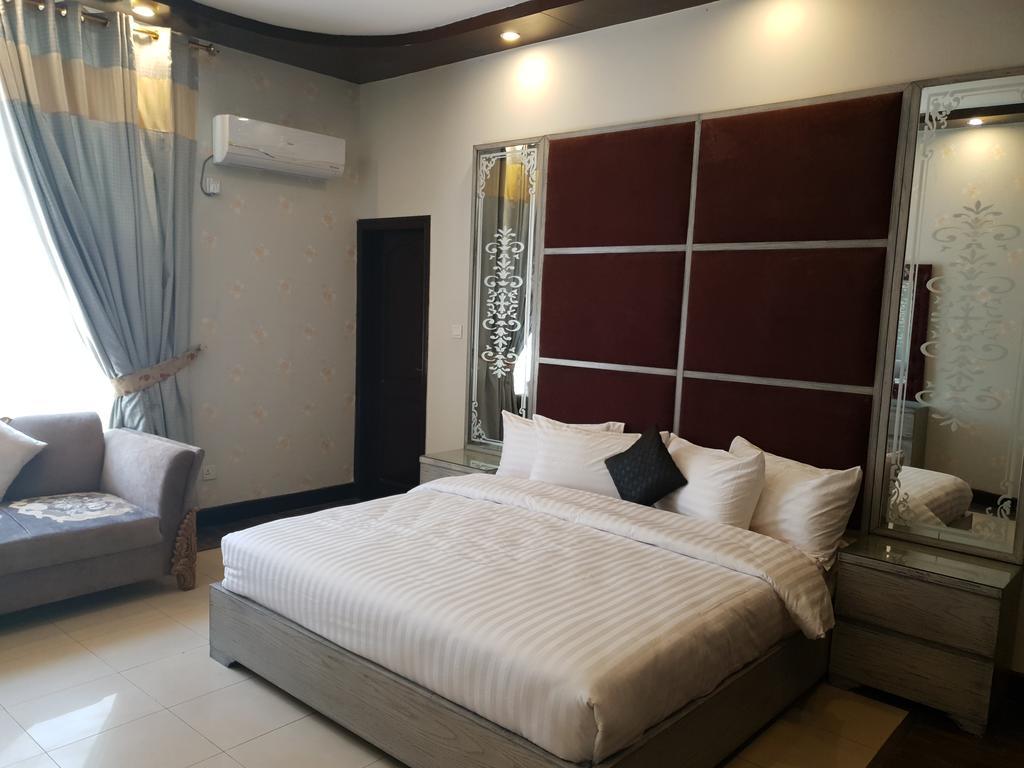 Here is photos of our hotel at Skardu, where will stay all our full and VIP service members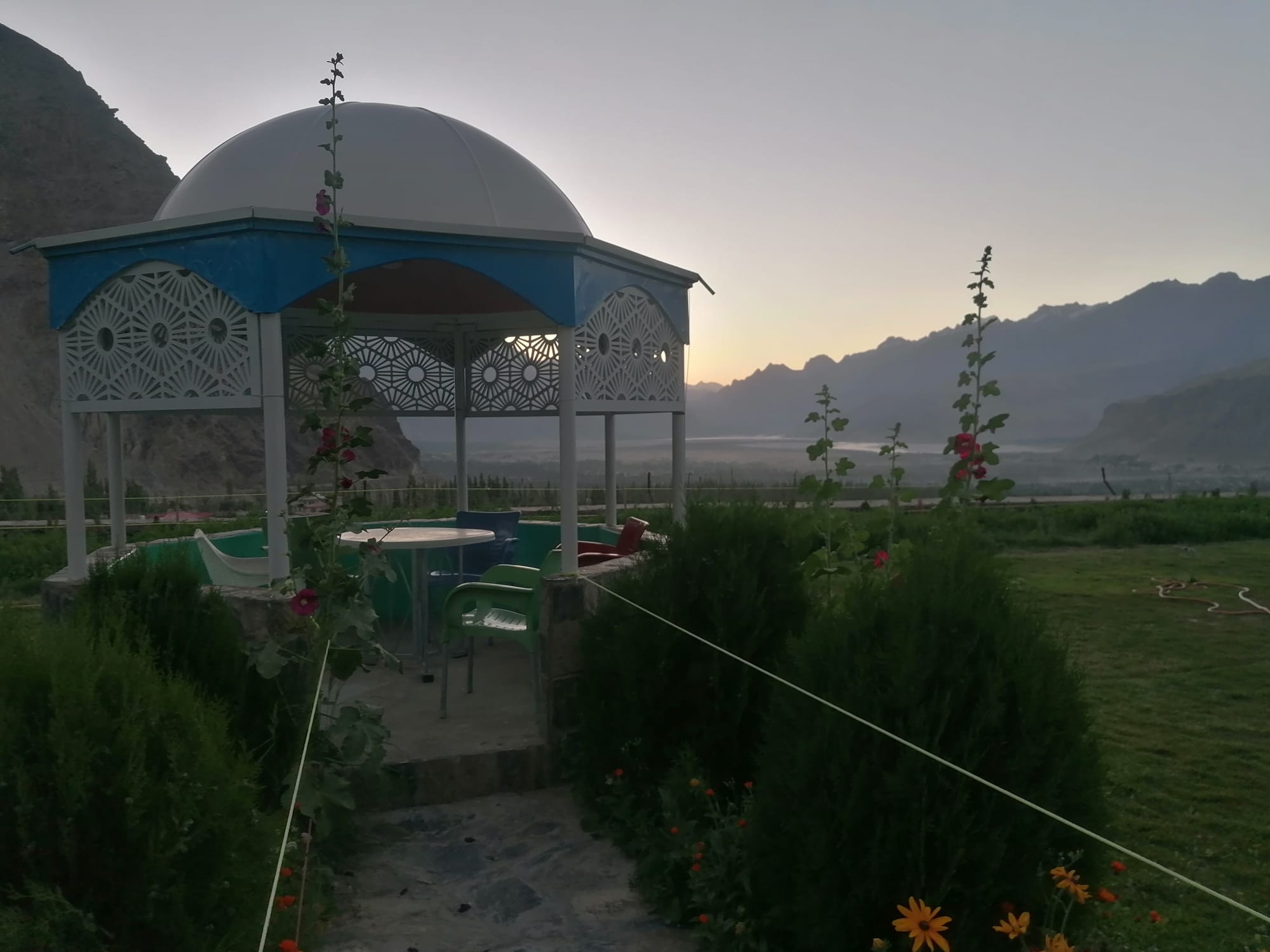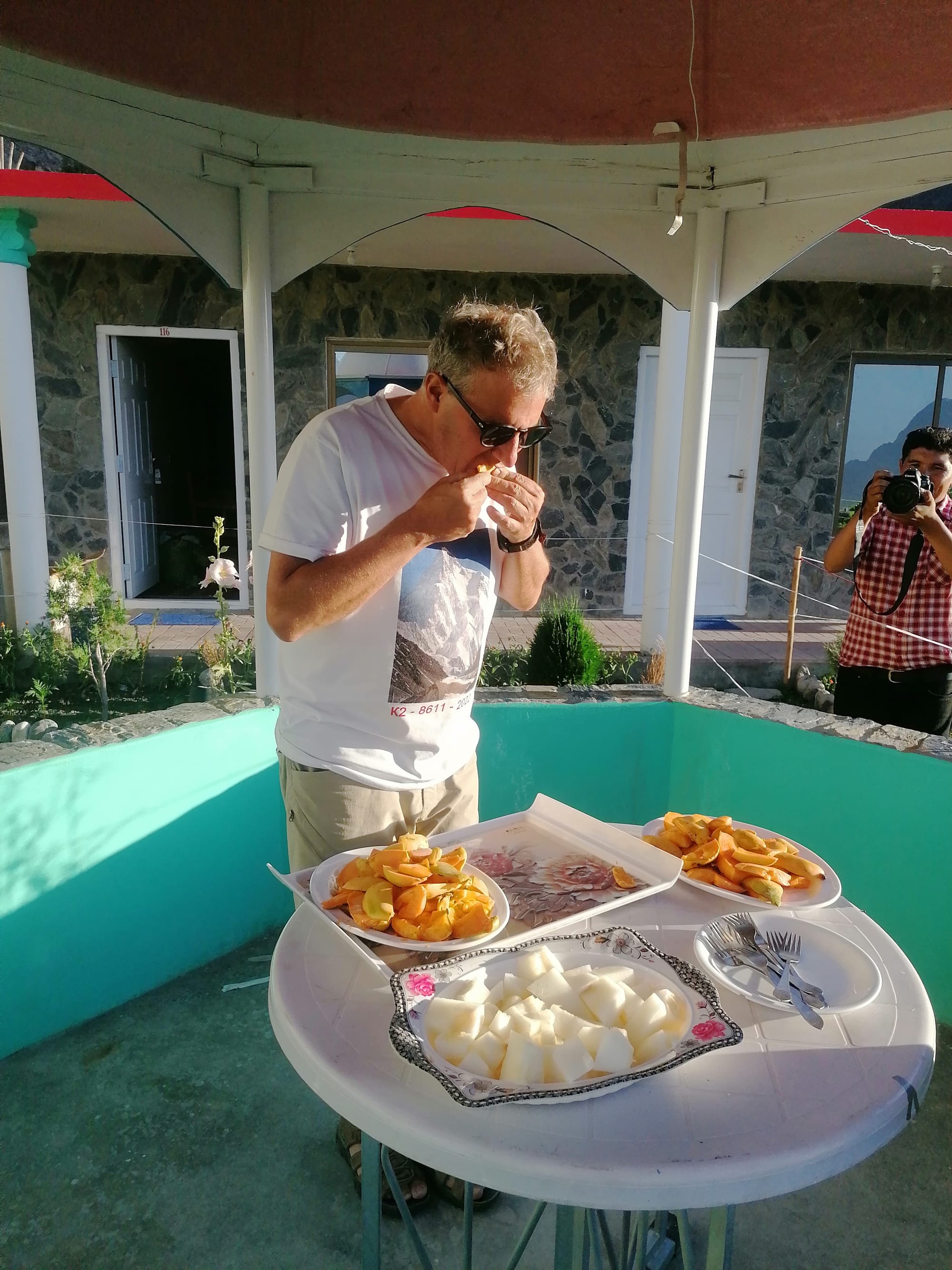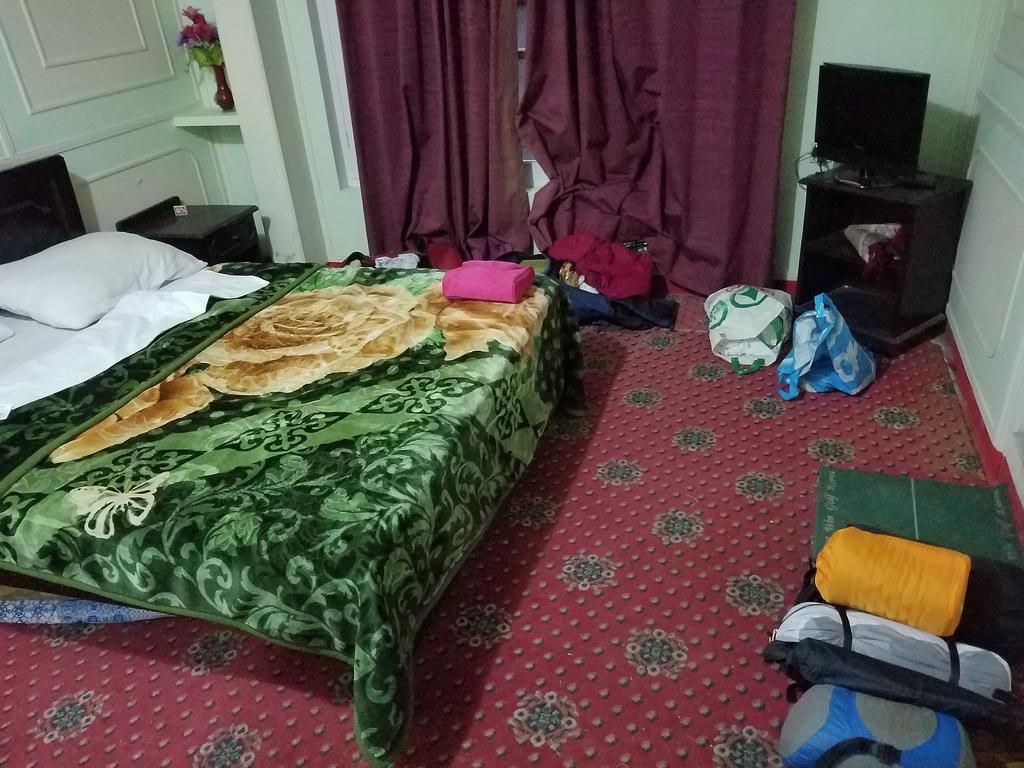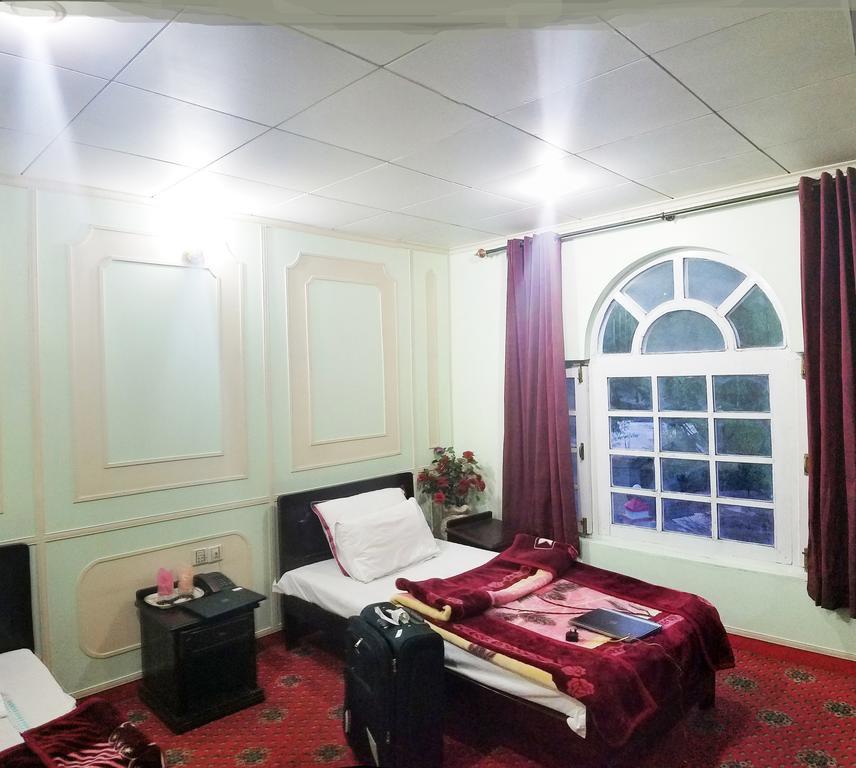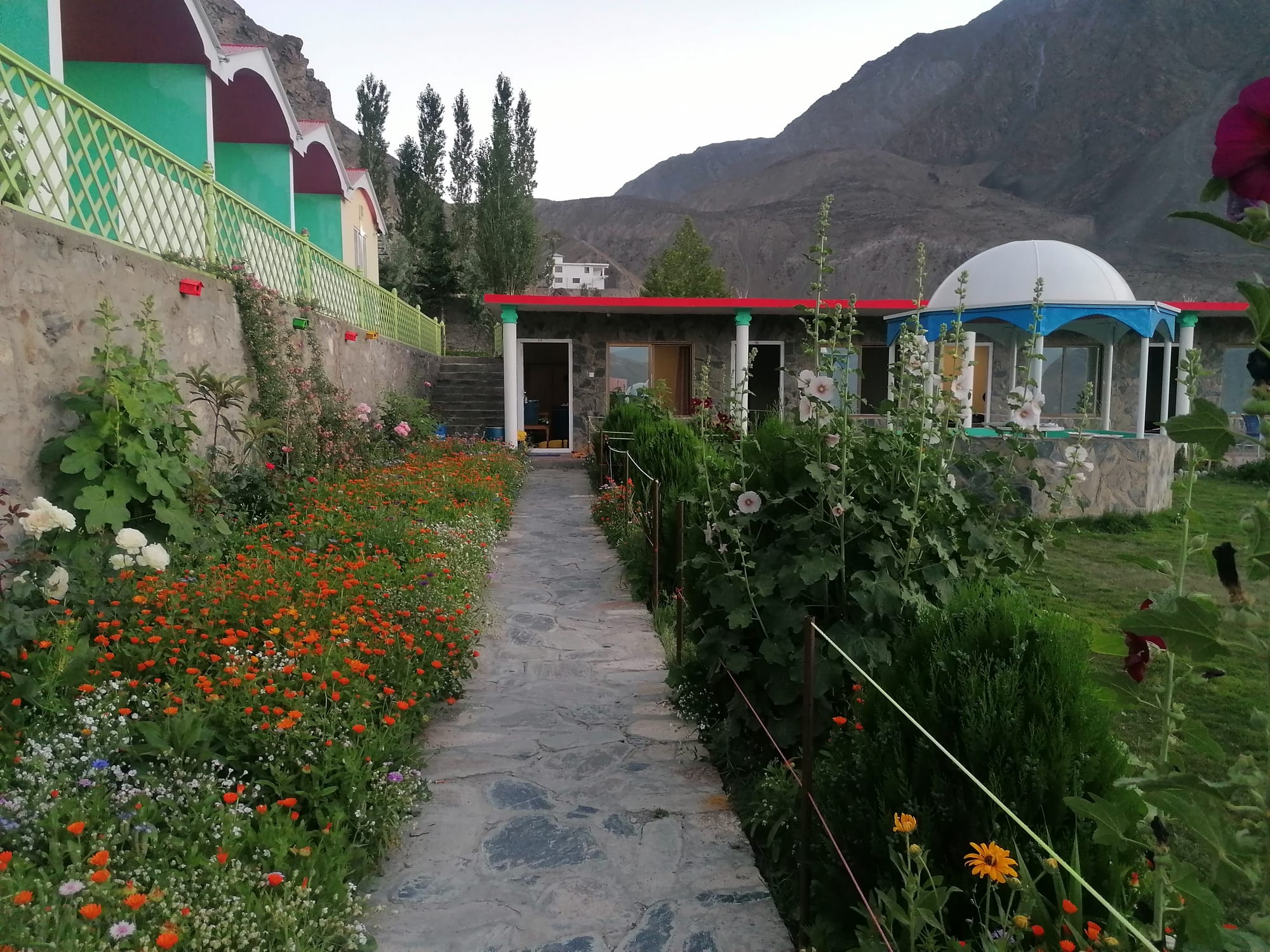 ALL MATERIALS AND PHOTOS OF THE SITE ARE THE PROPERTY OF MAKALU EXTREME CLIMBING ADVENTURE. THEIR USE IS PERMITTED ONLY WITH THE CONSENT OF THE OWNERS OF THE COMPANY.