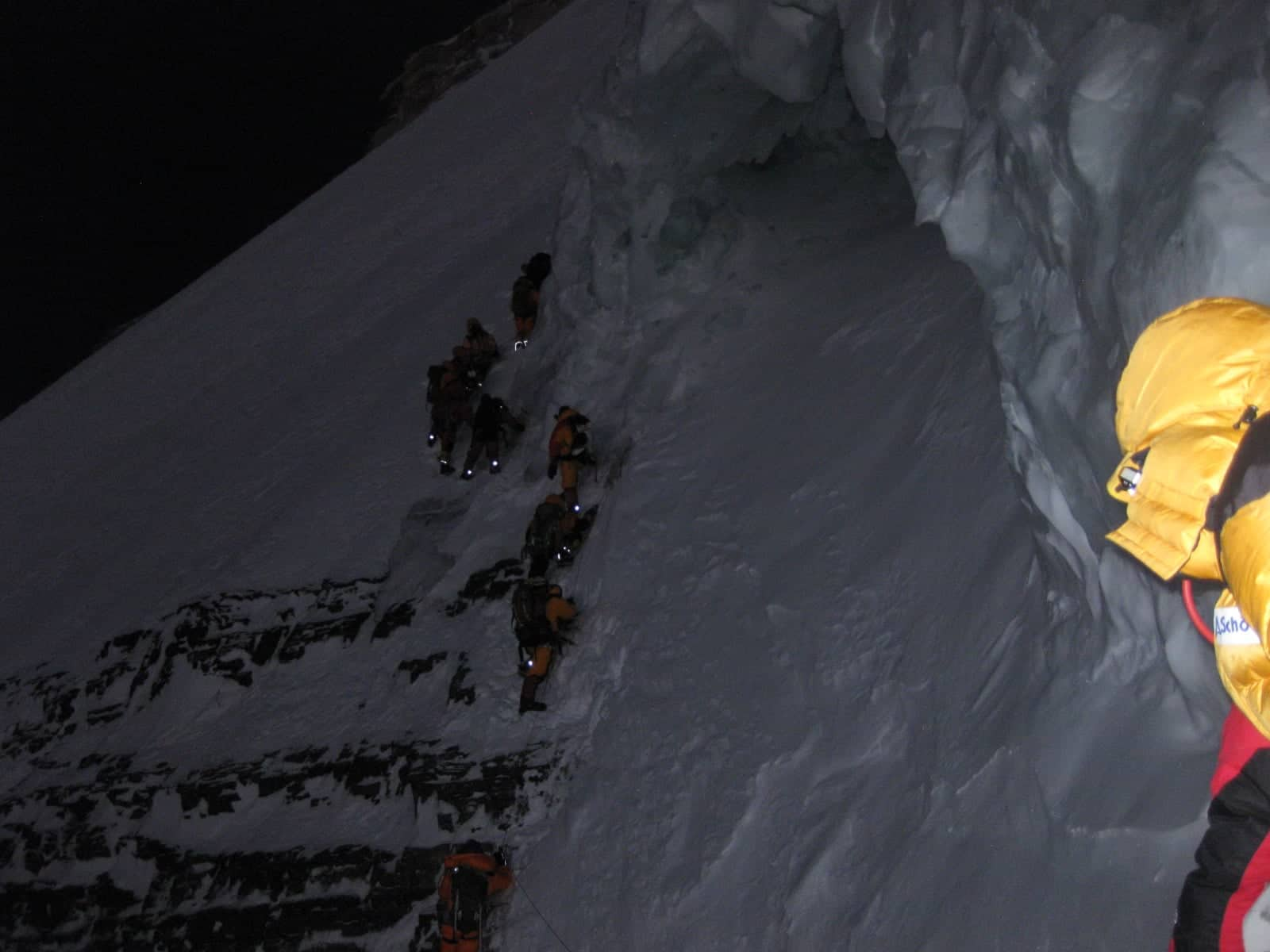 K2- 8611 INTERNATIONAL CLIMBING EXPEDITION
FIXED DEPARTURE 20 JUNE- 15 AUGUST 2021
FULL BOARD SERVICE COST (PRICE) UP TO SUMMIT 34000$ PER PERSON
COST INCLUDES
1. 06 Standard hotel nights on Bed and Breakfast basis:
a. One night in Islamabad on your arrival.
b. One night in Islamabad on your return home.
c. One night in Chilas if driving by road, while going to Skardu.
d. One night in Chilas if driving by road, while coming down to Islamabad.
e. One night in Skardu, on your arrival.
f. One night in Skardu on your return.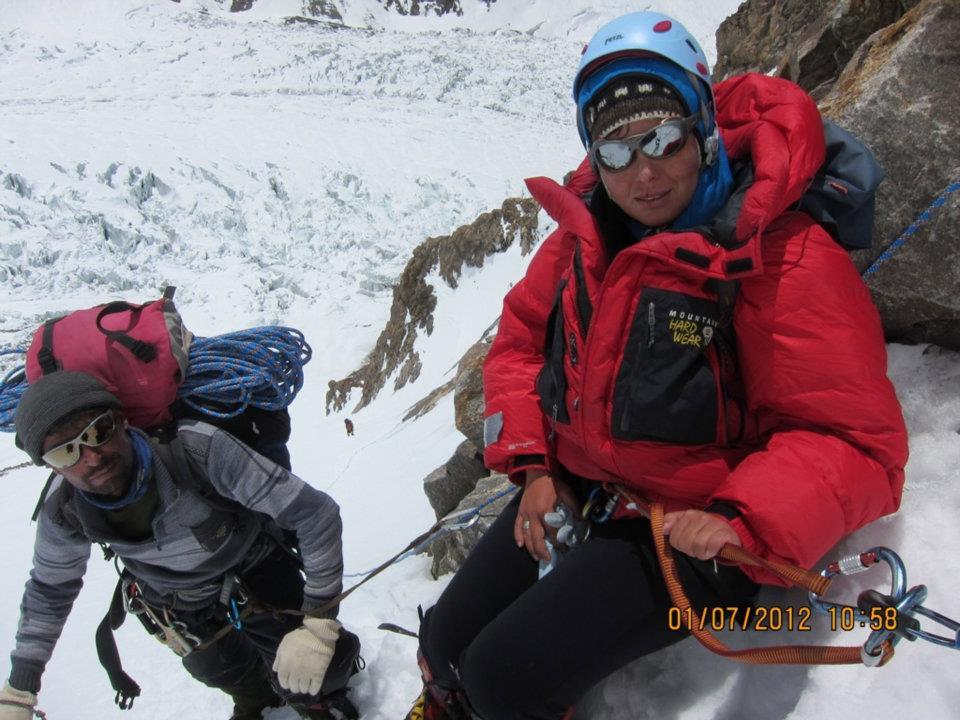 High altitude food
High altitude fuel
High altitude tents
Fix rope charge, ise fall charge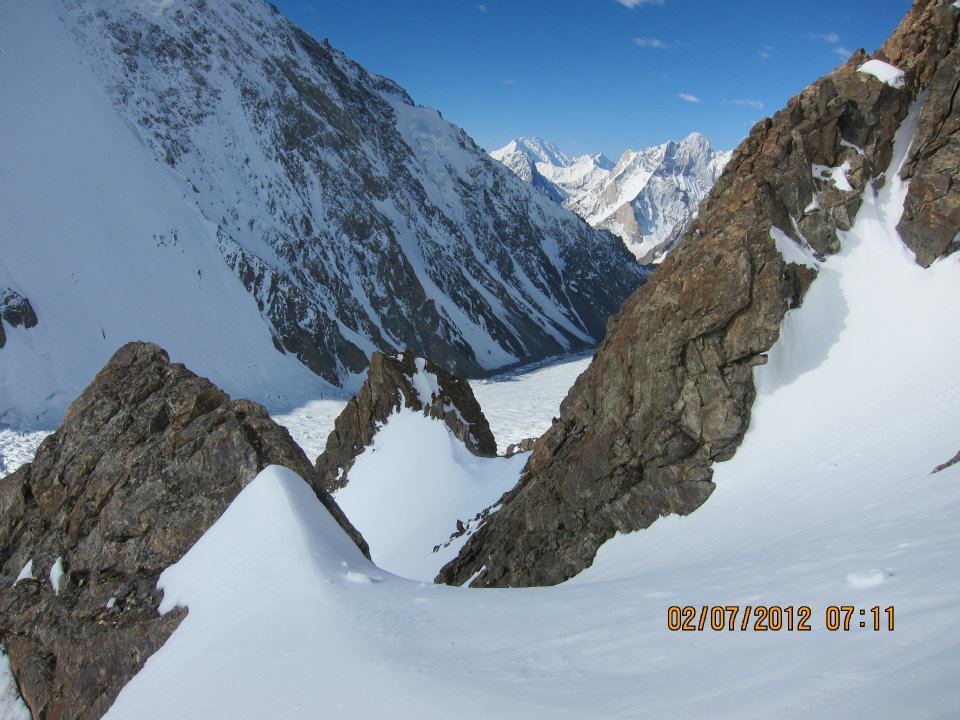 One high altitude Sherpa per one member to carry all food and gear to higher camps. Also assist the member during climb and summit attempt
Oxygen for climbing Sherpa( 1Sherpa-2 bottel)
Oxygen for member 3 bottle
Garbage deposit fee
Common climbing equipment (necessary rope, ice bars, ice screws etc)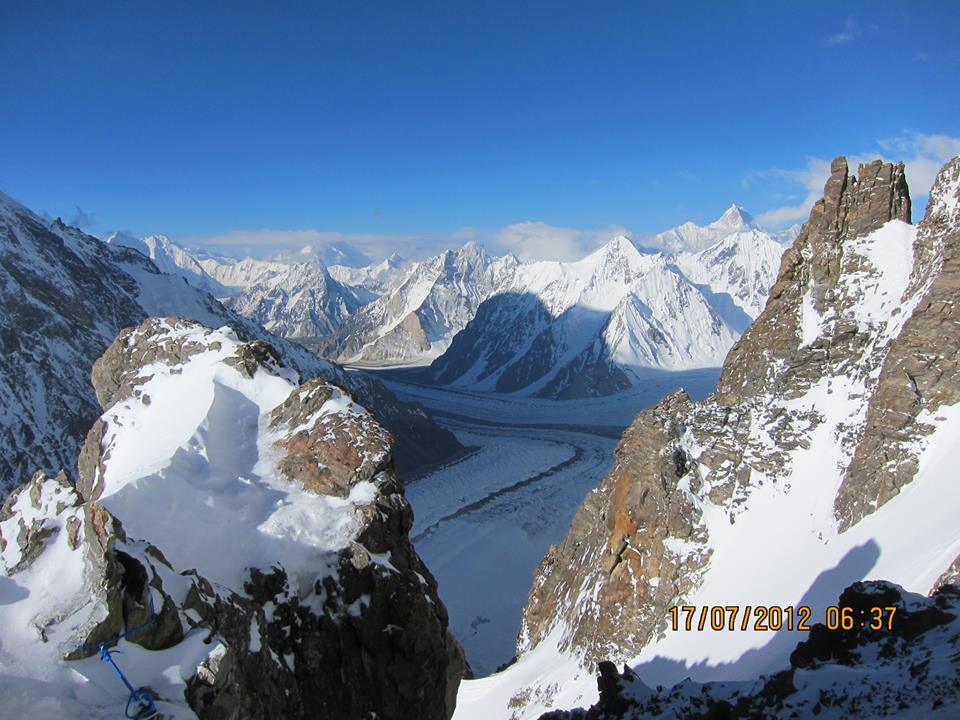 Note: if you are interested to upgrade your hotel there are several options available, please contact us for details and additional price. If there is any extra night (more then 6 total nights) will be charged separately.
2. Ground transport
1). Transport from Islamabad to Chilas / Skardu / Base camp for all climber and their cargo (maximum 30 kg per person while going up and 20 kg per person while coming down from base camp)
2). Jeeps where require will be provided traveling in a group with the leader of the expedition. Jeep will be provided for minimum 3 people, if less then 3 people clients will pay for their own jeep. Van will be Provided From/To Islamabad for minimum 4 people, if less then 4 people extras will be charge to cover the price equal to 4 people, or client may travel by public transport with package price.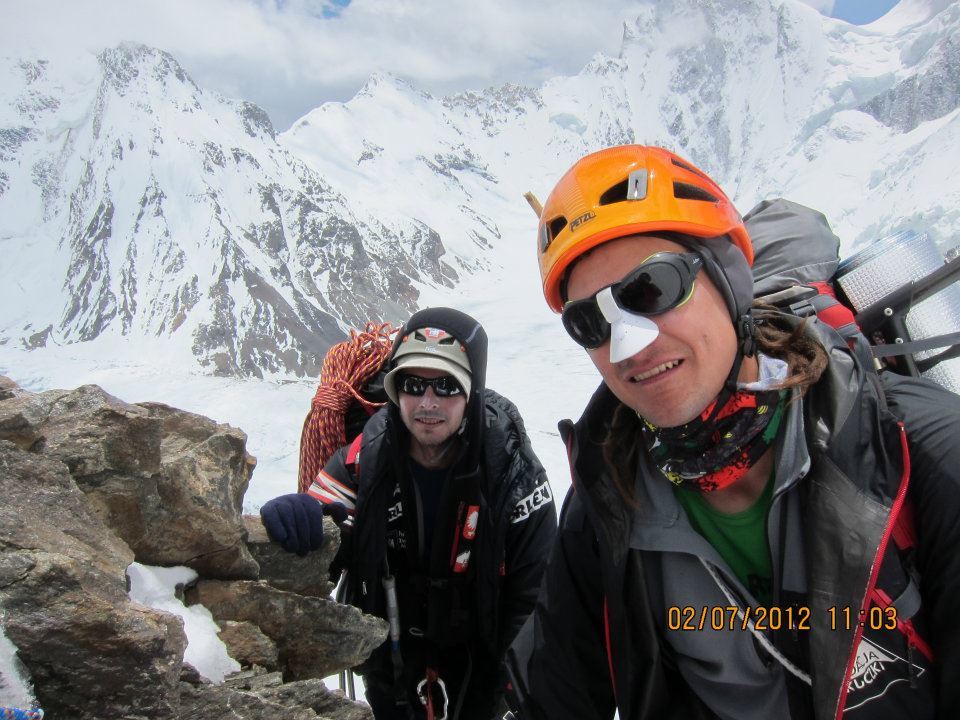 3. Porters:
a. For each client we provide (30 kg of personnel baggage) from Askole up to the base camp and (20kg of personnel baggage) from Base camp to Askole or Hushe, porters' payment includes rest days, wages, meat money, equipment and Jolla and bridge fee and insurance.
b. Porters Sirdar for going up to the base camp and Return from Base Camp.
c. Decent looking porter: pay extra 100 dollars each porter of your chosen number to make your personnel porter a decent looking, we will provide him with additional warm jacket, 2 pair of socks, sun glasses and good walking shoe etc.
4. Insurance for Pakistani staff:
Insurance for guide, cook, kitchen boy, Low altitude porter, high altitude porter, Army Liaison Officer from Pakistani insurance company accordingly to government law.
5. Base Camp equipment and food: Complete kitchen equipment for members and Liaison Officer, per person base camp tents, mess tent, kitchen tent, toilet tent, camping fee, tarpaulins for porter's shelter, drums to carry food, insolated mattress, warm water as require and one month member's food at base camp, goat meat for less than 5 members, Yak meat for 5 and above members and separate food plan during the trekking. Clients are not allowed to take base camp food up to the mountain (high camps).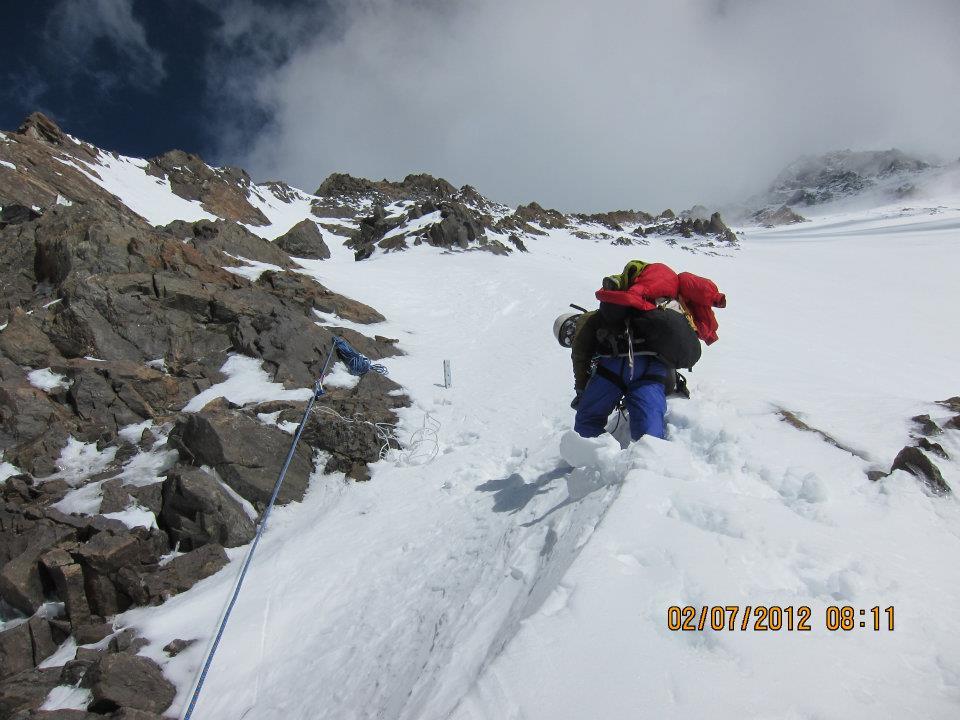 6. Our staff agreement: Guide or base camp manager, Cook, Kitchen Boy their wages, food, insurance and equipment.
Note: 10% peak fee will include if you are plan to climb in Gilgit, Ghizer or Chitral region. 5% peak fee will include in our package if you want to climb in winter. All discounted fee are subject to change by the government notification time by time
8. Liaison Officer: LO daily wages 30 dollars per day in city and 15 dollars per day while in mountain. LO kit and equipment or equipment money up to US dollars 1500. LO wages and equipment money include in the price we have offer to you.
9. Electricity at Base Camp: We provide electric generator with fuel for two hours each evening to recharge or to run your electric equipment e.g., laptop, Sat light phone etc. Extra usage more than two hours daily will be charged.
10. Airport pick and drop: Airport transfers on arrival and at the time of return.
11. Advance expedition Cargo: Procurement of import and export permit for expedition cargo and storage of expedition cargo at our office in Islamabad or Skardu for free.
However payment of any fee charges to cargo clearing agent will be paid by the expedition separately.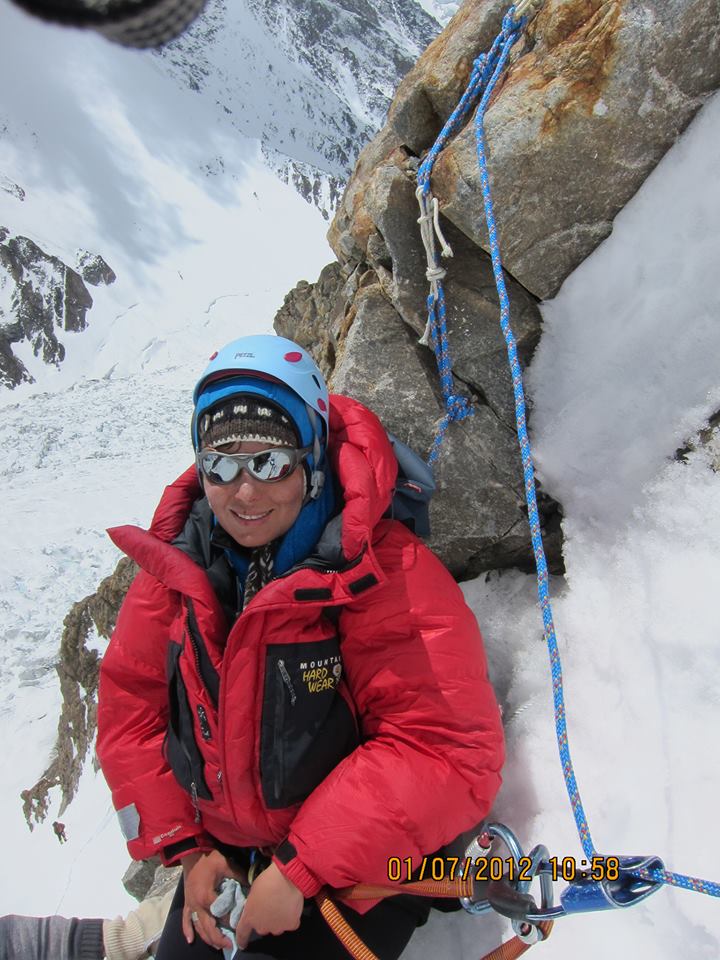 12. Emergency helicopter Rescue Bond: Procurement of Helicopter Rescue Bond for emergency rescue purpose against expeditions actual deposit (10,000 US Dollars), Helicopter company charge 300 US dollars as their services charges (for booking in group we will cover this deposit) if the helicopter is not used, and return the balance in cash. If deposited this bond amount with Jasmine Tours. We will refund you 100% if a rescue service is not used.
13. Environment bond: US Dollars 1000/= We will give guarantee to Ministry of Tourism on behalf of expedition for Environment Bond if the environment is damage leaving behind fix rope, tents, garbage at camps, Tourism office may fine expedition plenty up to US dollars 1000/= at the time of de-briefing.
14. Delays: If the trip has to be delayed due to canceled or delayed flights, sickness, accidents, bad weather, road washouts, Govt. restrictions, or any other contingency for which for which Jasmine Tours cannot make provisions, the resulting extra cost for such delays will be charged separately.
15

. Reservations and Advance Payment:
01. All provisional reservation must reach us in writing at least 120 days before your arrival in Pakistan.
02. No deposits are necessary for making any provisional reservations.
03. First Step: For provisional reservation we need your NAME | SEX | NATIONALITY | PASSPORT NUMBER | DATE AND PLACE OF ISSUE OF PASSPORT | EXPIRY DATE OF PASSPORT | DATE OF BIRTH | PROFESSION | ADDRESS | A RECENT PHOTOGRAPH BY EMAIL | PASSPORT SCAN COPY BY EMAIL | A FILLED VISA FORM BY EMAIL
04. Second Step: All provisional reservations are subject to confirmation on deposit of 50% of price in US Dollars as advance payment into our account 60 days before arrival of the group/client in Pakistan. The balance amount must be paid on arrival in Pakistan.
01. Whenever canceled, the bank charges for both sides from the advance will be paid by the clients and rest of the money will be return.
02. If canceled any time after the commencement of the trip, or after deposit of Peak fee due to any reason whatsoever, No refund will be given on any unutilized services other than hotels, meals and air tickets which are subject to cancellation, charges accordingly by the concern organization.
Extra service
Thuraya Satellite Phone prepaid cards of 20 Units cost around 25 US dollars. Thuraya satellite phone for rent 300 US dollars without prepaid card up to 50 days on rent.
Blue Plastic Drum 15 US dollars per piece for sale
Items not included:
2. Travel insurance,
3. International airfare and Airport departure taxes or excess baggage charges (for domestic flight),
4. special diet, drinks,
5. Hotel or hotel Meals not mentioned in final agreement
6. laundry, telephone calls,
7. Services above base camp or High altitude porter/guide's price are not included above mentioned price.
Liabilities and Responsibilities of Makalu Extreme Treks Expeditions
Makalu Extreme Treks Expeditions, its agents, employees or any of the affiliates or subsidiary companies shall neither be responsible nor liable for any loss, damage, injury, sickness or death caused to any member or the property of the group directly or indirectly due to any irregularity, delay, accident, theft, acts of God, dangers, fire, vehicle breakdown, machinery failure, declared or undeclared hostilities, civil disturbances, strikes, riots, theft, pilferage, epidemics, quarantines, medical or customs regulations, delays, cancellations or changes in itinerary or schedules, Govt. restrictions or due to any causes beyond the control of Makalu Extreme Treks Expeditions.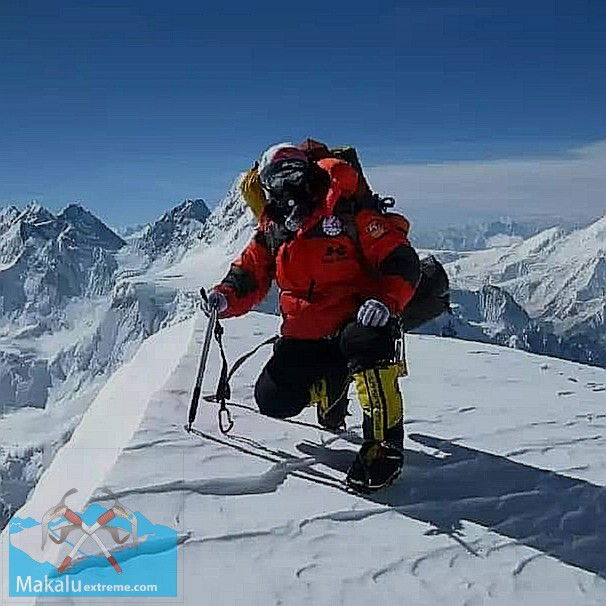 Clients Insurance: All Clients/travelers must be protected by insurance that covers cancellation, accident, health, emergency evacuation and loss or damage to baggage and personal effects minimum up to 20,000 US Dollars. Makalu Extreme will not be responsible for those groups/clients arriving without insurance or their insurance companies refuse to cover the emergency rescue insurance.
Passport and Visa:
After 9/11 Pakistan's visa policy for foreigners is very strict. We advice you to book your trip minimum 3 month before your arrival in Pakistan to avoid any problem in preparing papers to support your visa need for Pakistan. All participants must be in possession of a valid passport and obtain a Pakistani visa. We help our clients with visa invitation letter, on providing personal information as requested above 15.3 para.
Complaints Procedure:
If you have a complaint about your holiday, you are required to confirm details of any such complaint or problem in writing supported by appropriate evidence relating to that complaint within 15 days of returning from the holiday in question of doubt or lake of avoidance of doubt we will not accept any liability or deal any complaint are received by us later than 15 days of your return from the holiday.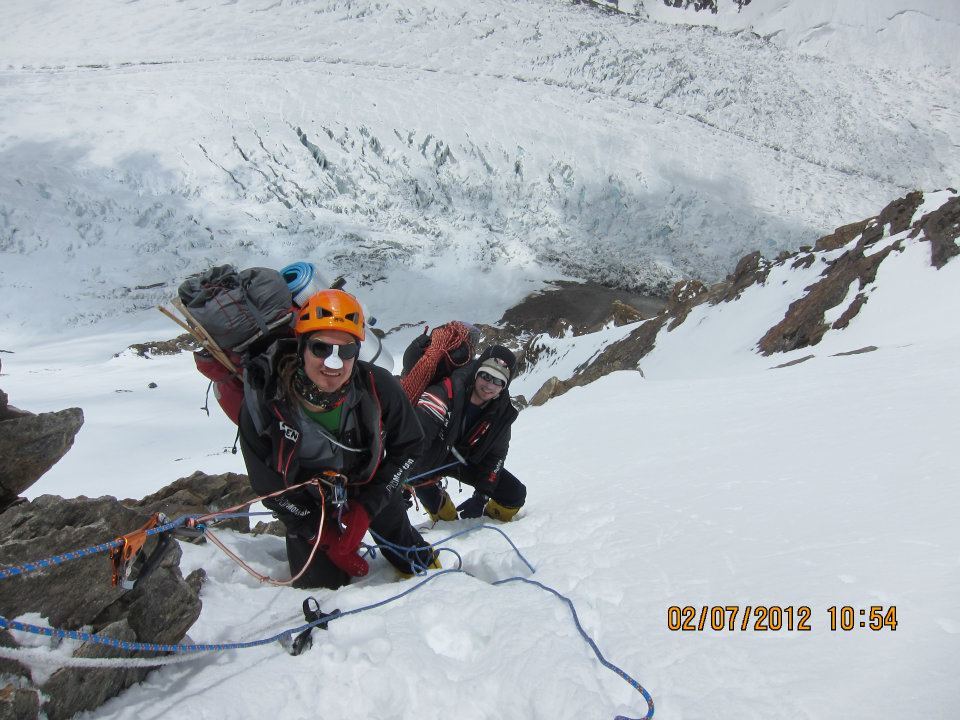 K2 Expedition
SKITCH ITINERARY
60 DAYS ISLAMABAD TO BACK ISLAMABAD
ITINERARY
Note :- Although we try to adhere to the schedule listed below, this itinerary is subject to change due to numerous reasons beyond our control such as bad weather, cancelled or delayed flights, road washouts, vehicle breakdowns, accidents, sickness, govt. restrictions, & all other unforeseen exigencies.
June 15 ARRIVAL RAWALPINDI / ISLAMABAD
Upon arrival met and transfer to your hotel/Guest House in Islamabad. After a short rest drive to Alpine Club of Pakistan to complete the necessary formalities.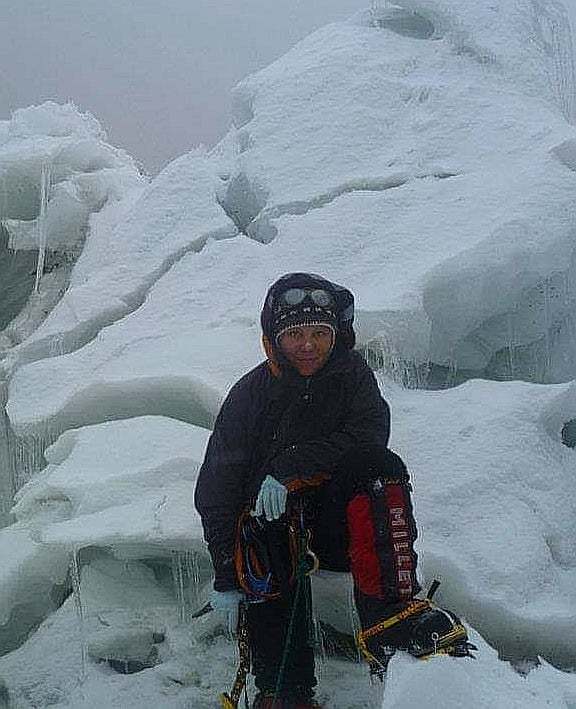 June 16 RAWALPINDI/SKARDU
The best option with the mountaineering expedition is drive by road, if clients want to fly to Skardu, we will organize a flight to Skardu (only one way flight is included in our package) if unable to fly, same day we will drive to Skardu 2300m, spending a night in Chilas. Please be remembering domestic flight weight limit is 20 kg per person.
June 17 SKARDU
Emergency day in case, flight does not operate on day 03 this day will be use to transfer the members by road from Chilas to Skardu. Total drive time from Islamabad to Skardu is 22-24 hours.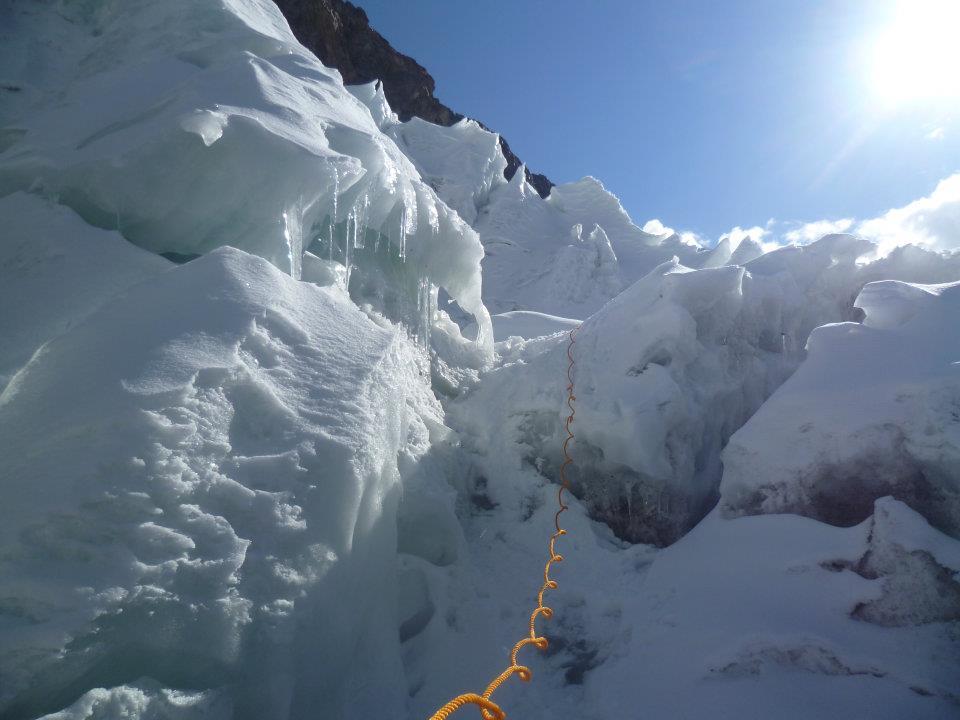 June 18 SKARDU
Day at leisure. while staff will make final arrangement for the expedition.
June 19 SKARDU -TO- ASKOLE
Embark jeeps for a full day ride on a winding jeep trail to Askole 3050m -
June 20 ASKOLE -TO- KOROPHONE
Today we leave the last inhabited village. For the remaining portion of our journey we rely on our porters who carry our food and equipment's and sustain our expedition.
June 21 KOROPHONE -TO- JHULA
Trek to the Dumurdo river cross at Jhula,
June 22 JHULA -TO- PAIJU
Resume trek along the Braldu River to a green Oasis under the shadows of Paiju Peak 6611 M.
June 23 PAIJU - Rest Day
Rest & acclimatization day at Piaju. Overnight in tents. All meals served by camp staff.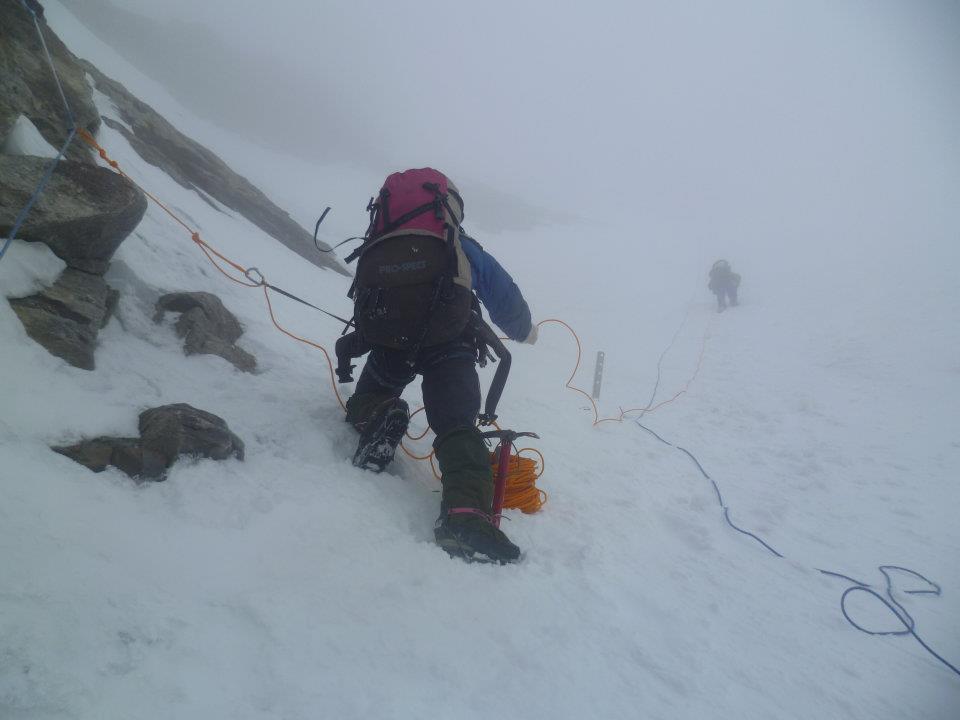 June 24 PAIJU -TO- URDUKAS
Begin trek after an early breakfast. Traverse the junction of Paiju - Baltoro Glaciers through crevasses & lunch below Liligo, the traditional camp under the muddy cliffs with fine views of rock spires. Cross the Khuburse torrent early morning and ramble over two glacier moraines to reach the grassy slopes of Urdukas
June 25 URDUKAS -TO- GORO
A long walk on the icy Baltoro Glacier to Goro.
June 26 GORO TO CONCORDIA
After an early breakfast, resume a long walk on the Baltoro Glacier to a point called Concordia
June 27 CONCORDIA K2 BASE CAMP
Final day of trek to K2 base. A 4-6 hrs trek will bring you to the base camp of K2.
June 28 CLIMBING
August 06 CLIMBING
Non guided climb with the help of High Altitude Pakistani Sherpa will start from today. During the climbing period our staff will be at base camp to help and assist you.
August 07 TREKKING BACK TO GORO
After an early breakfast leave the K2 base camp for Goro Camp.
August 08 GORO TO URDOKAS
After breakfast continue your trek down to Urdokas.
August 09 URDOKAS TO PIAJU
After a couple of minutes of easy walk we will comes onto the glacier. You pick your way across moving boulders and ice, finally crossing the glacier up to the camping site to reach Piaju,
August 10 PIAJU -TO- ASKOLE
After breakfast continue your walk along the Braldu river on a easy path. Upon arrival camp near the fields in Askole village.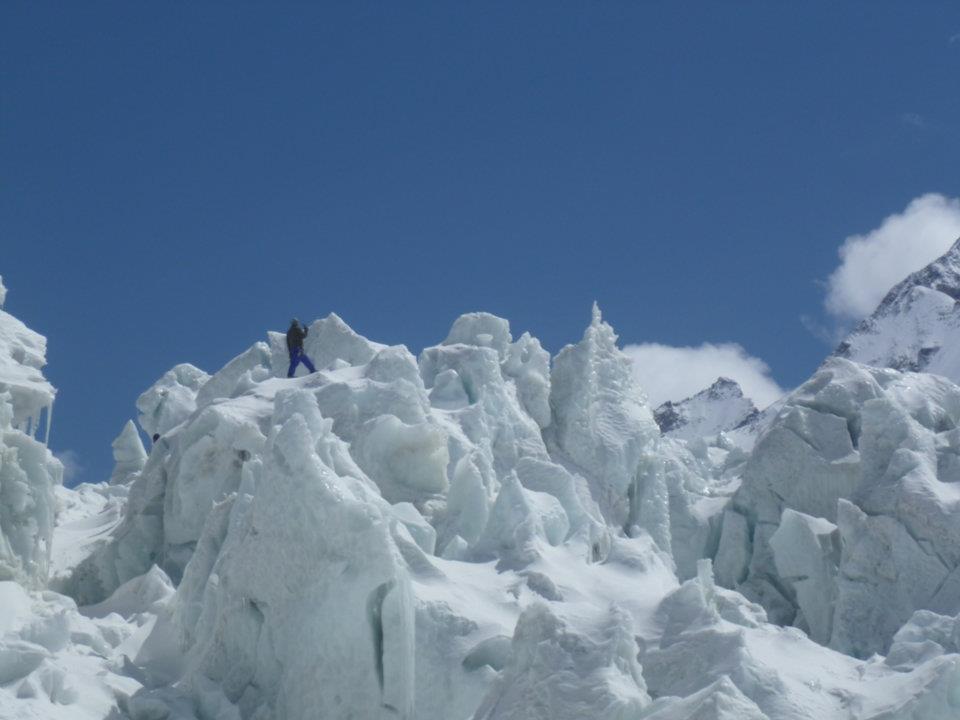 August 11 HUSHEY -TO- SKARDU
AM : Embark jeeps for a full day ride on a winding jeep trail to Skardu. Upon arrival transfer to your chosen hotel. All meals included.
August 12 SKARDU - RAWALPINIDI
Early in the morning fly to Islamabad, if unable to fly same day drive to Gilgit. Overnight hotel.
August 13 RAWALPINDI
Upon arrival transfer to your hotel in Rawalpindi. Evening sightseeing.
If unable to fly on day 62. this day will be use to transfer
Makalu Extreme Treks and Expeditions will provide to our Full and VIP service members One Base Camp Warm Jacket and one Expedition Duffle back size XL with company logo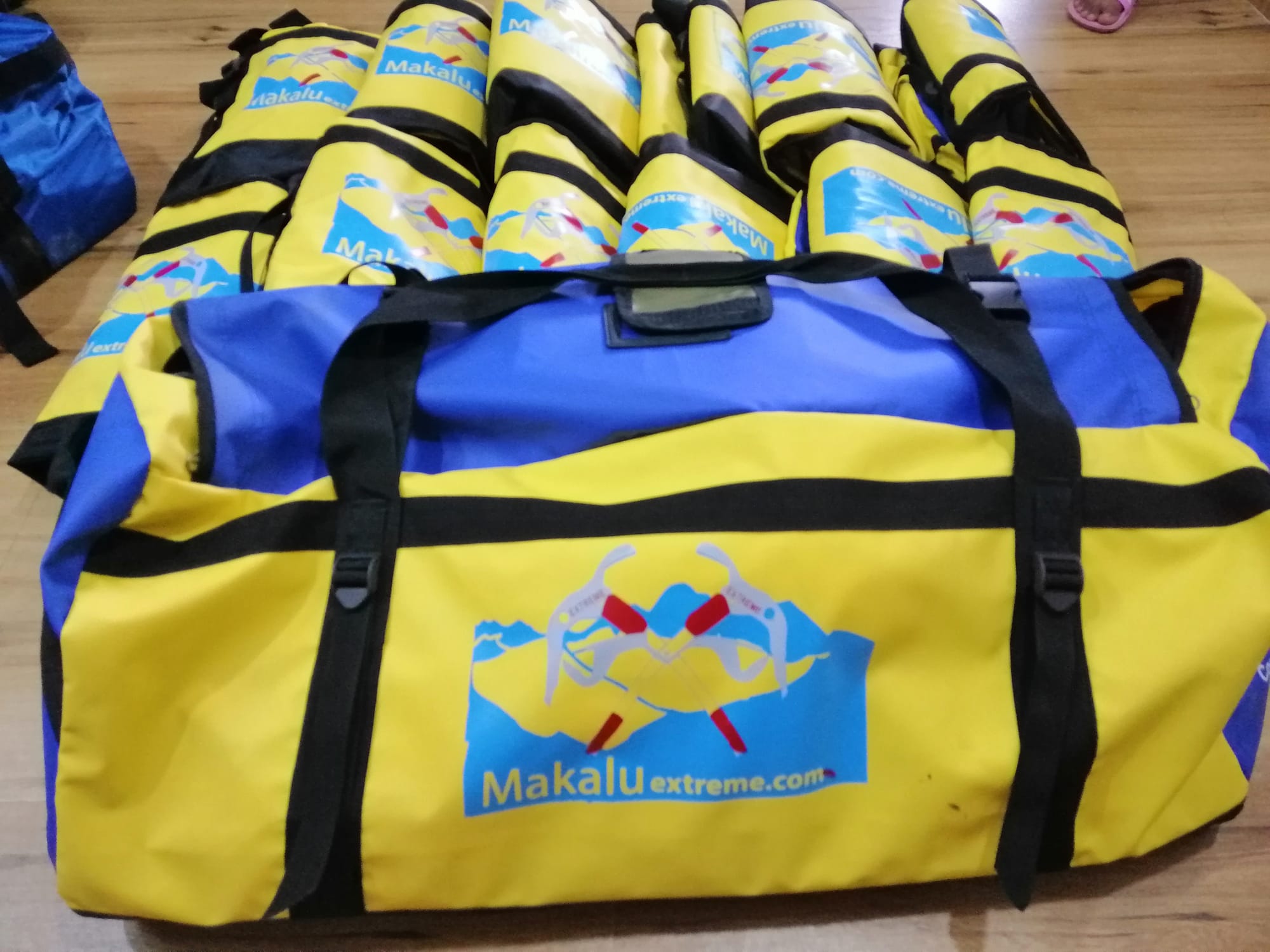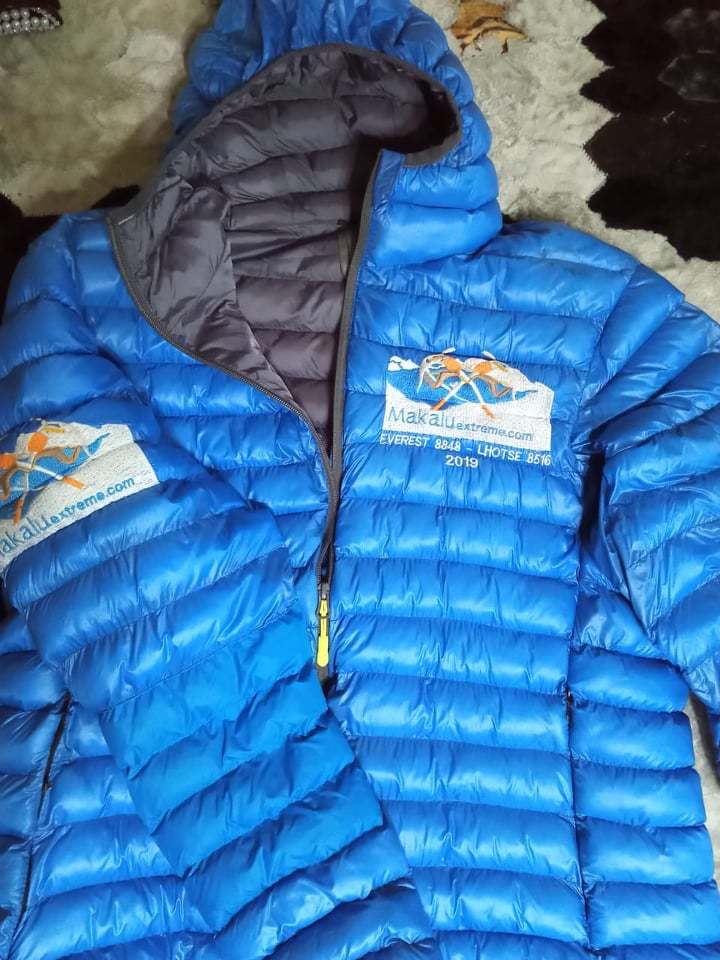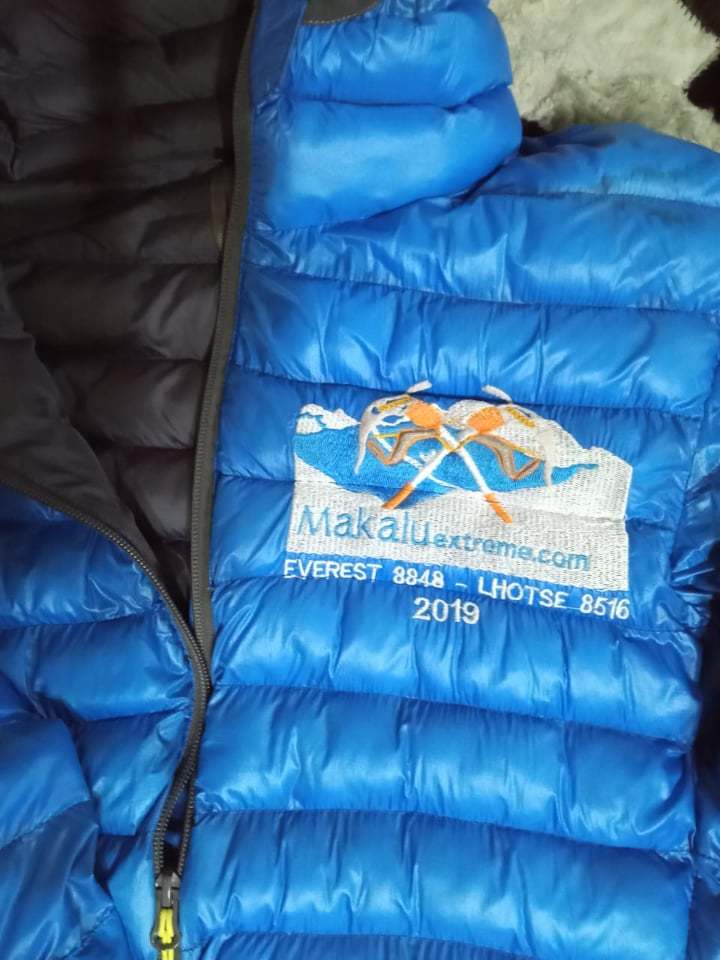 Here is some photos to illustration what kind of meals usually you can have at our expeditions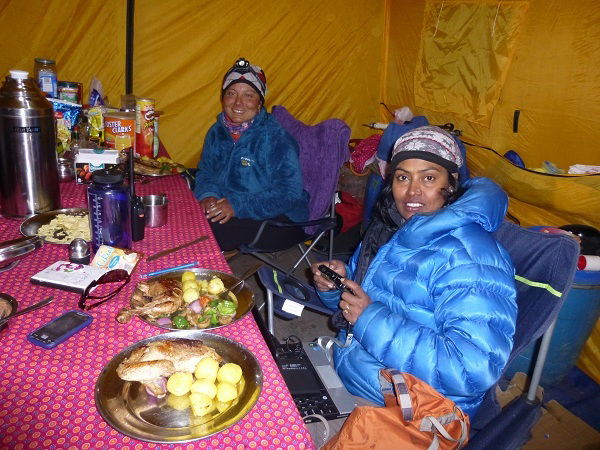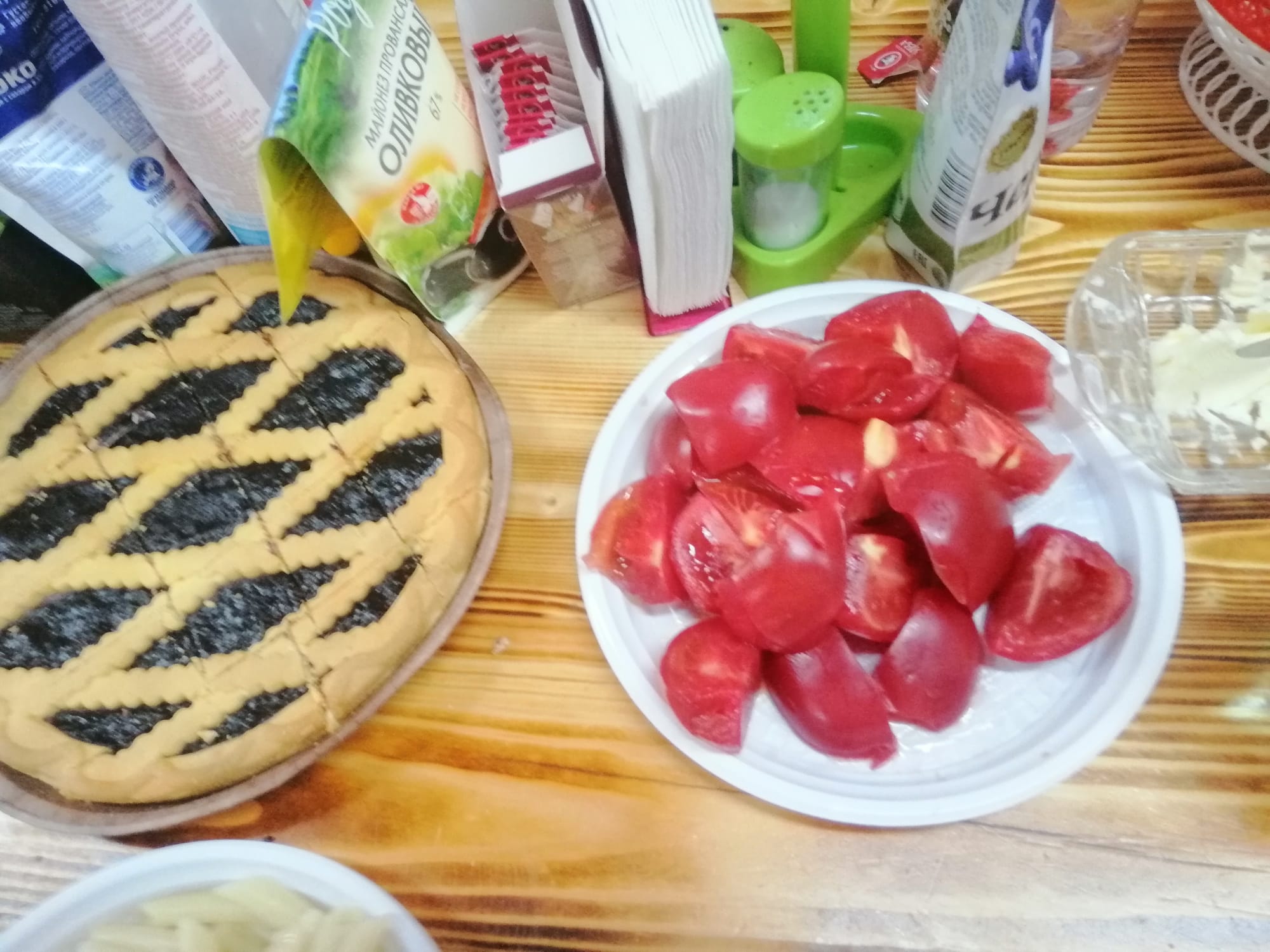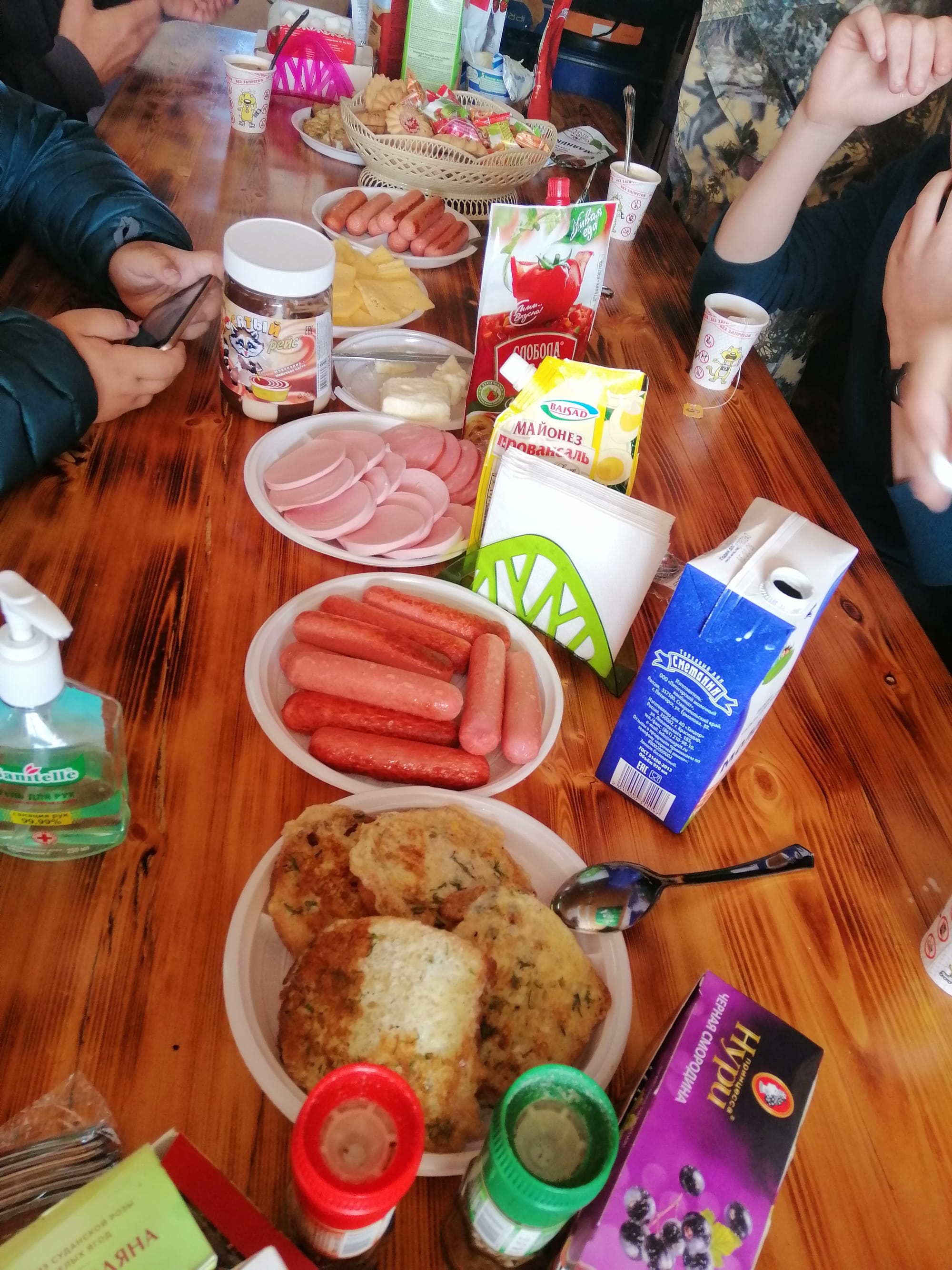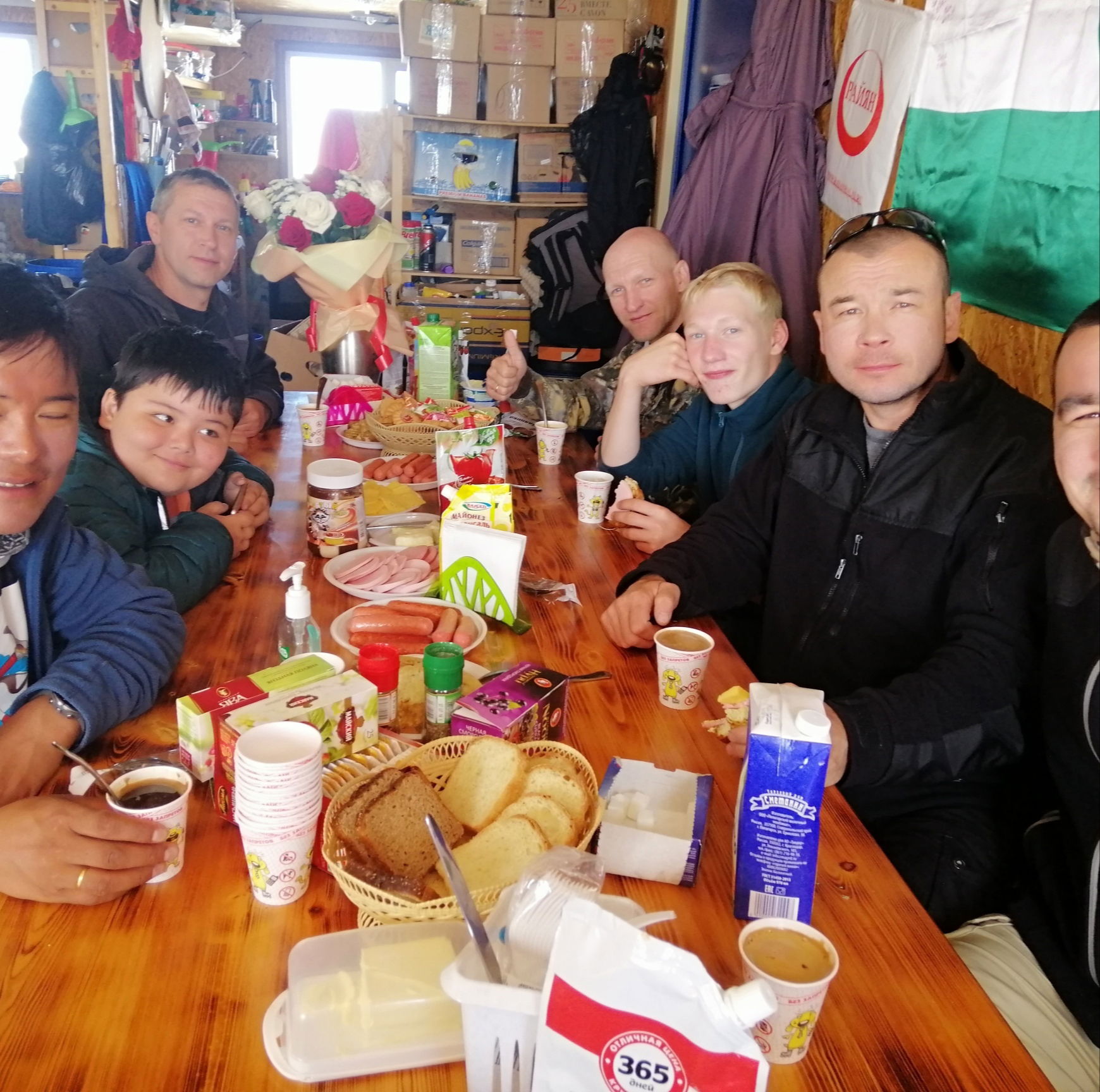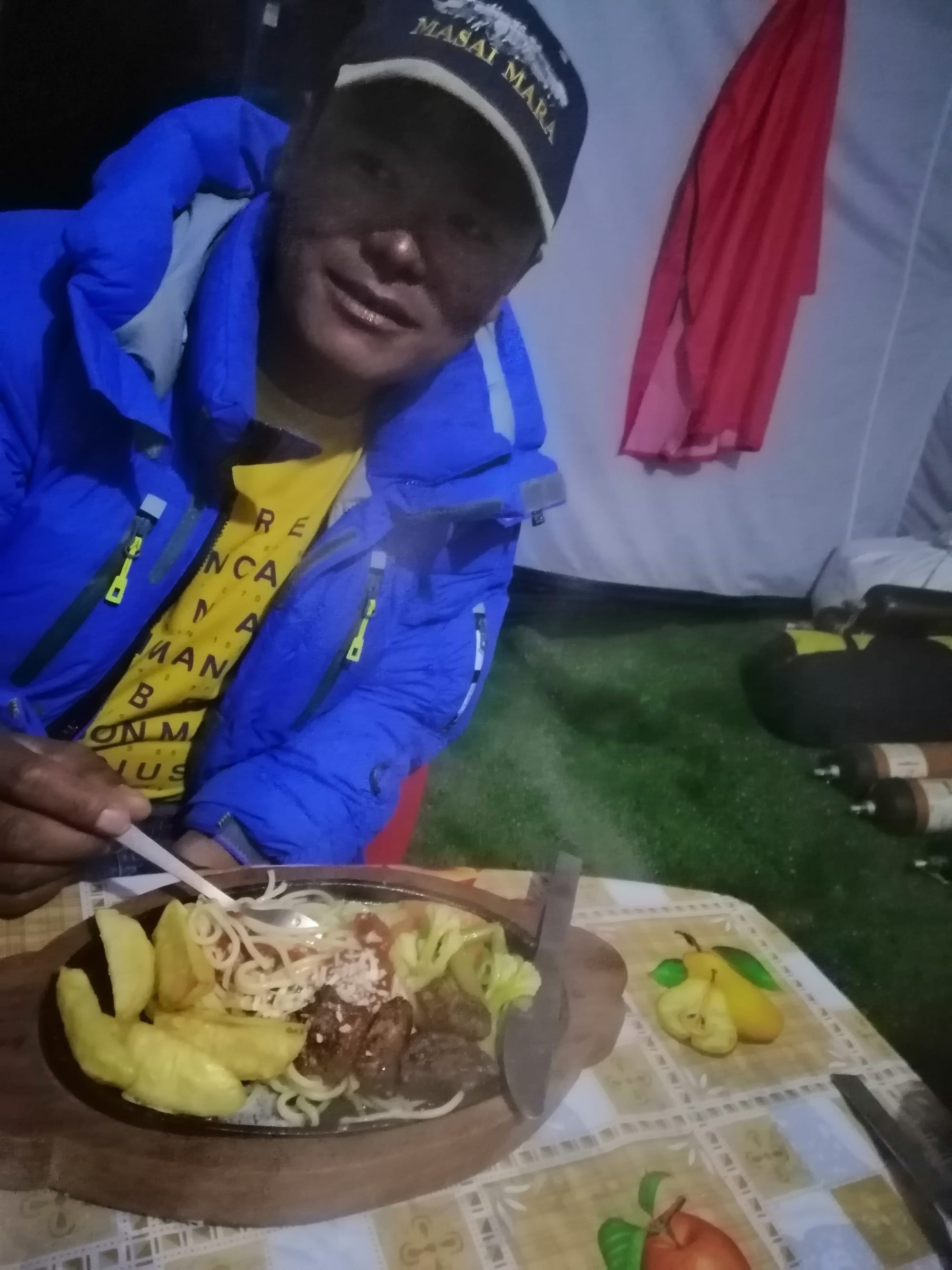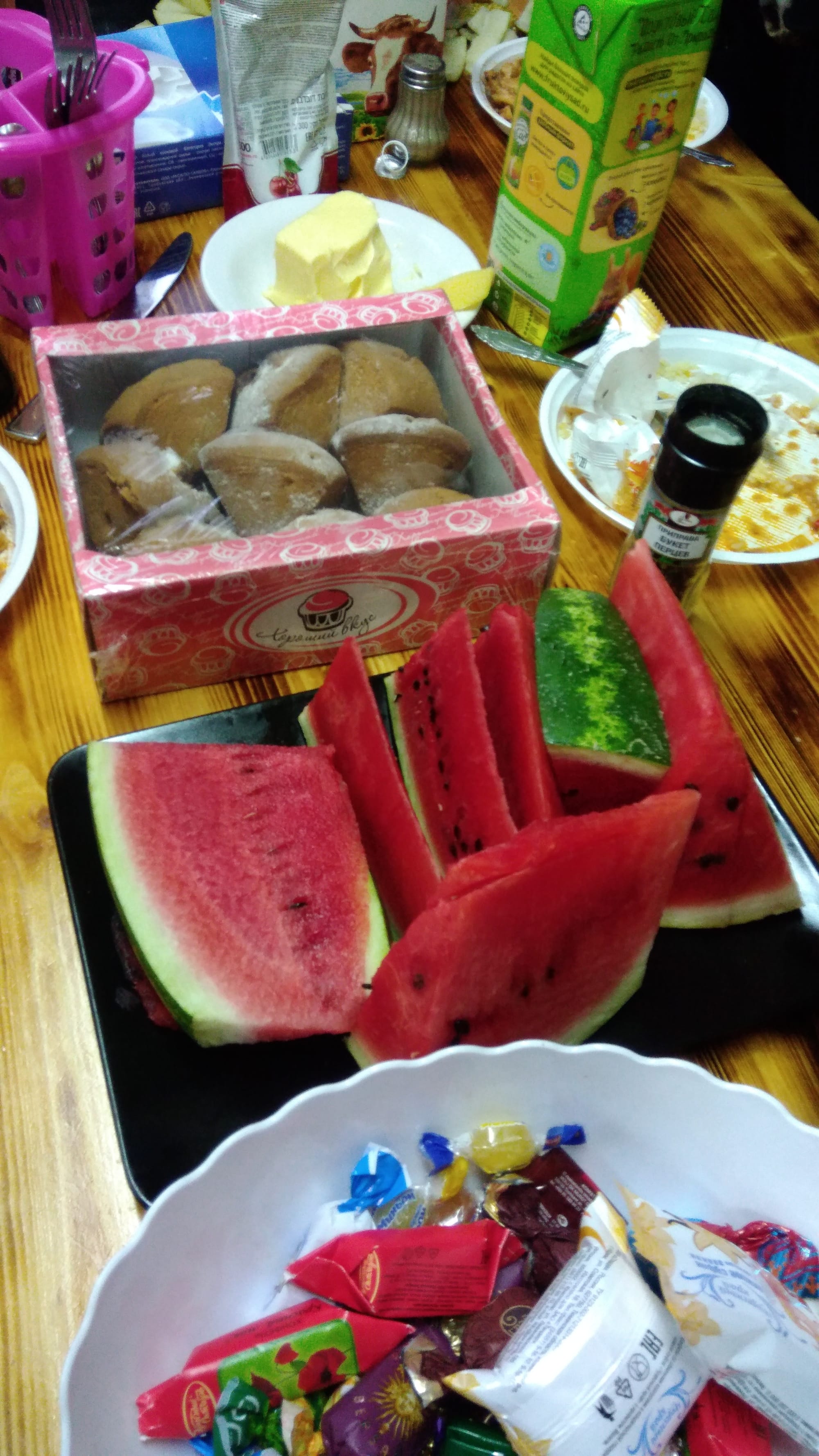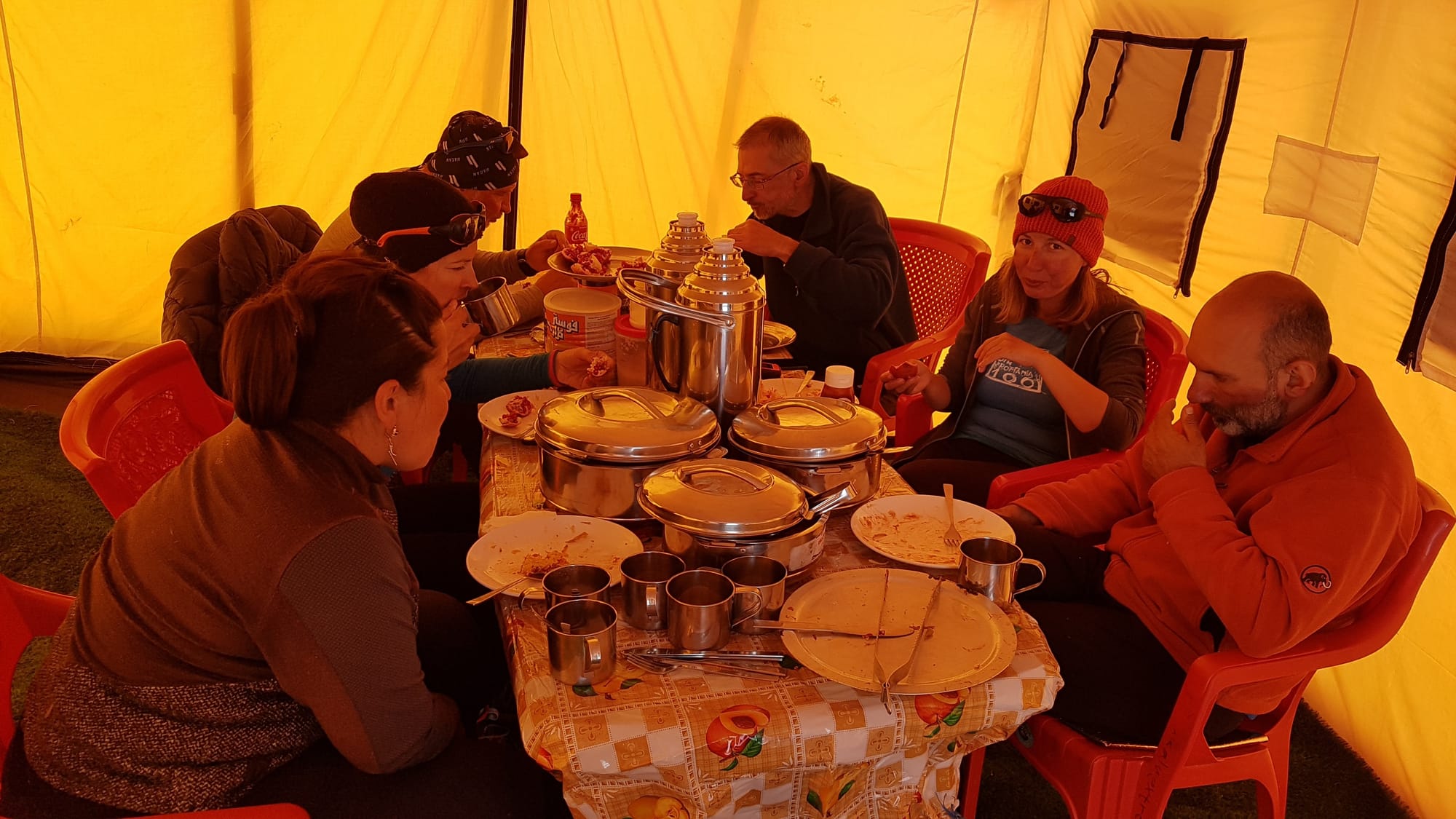 Here is photos of our hotel at Islamabad, where will stay all our full and VIP service members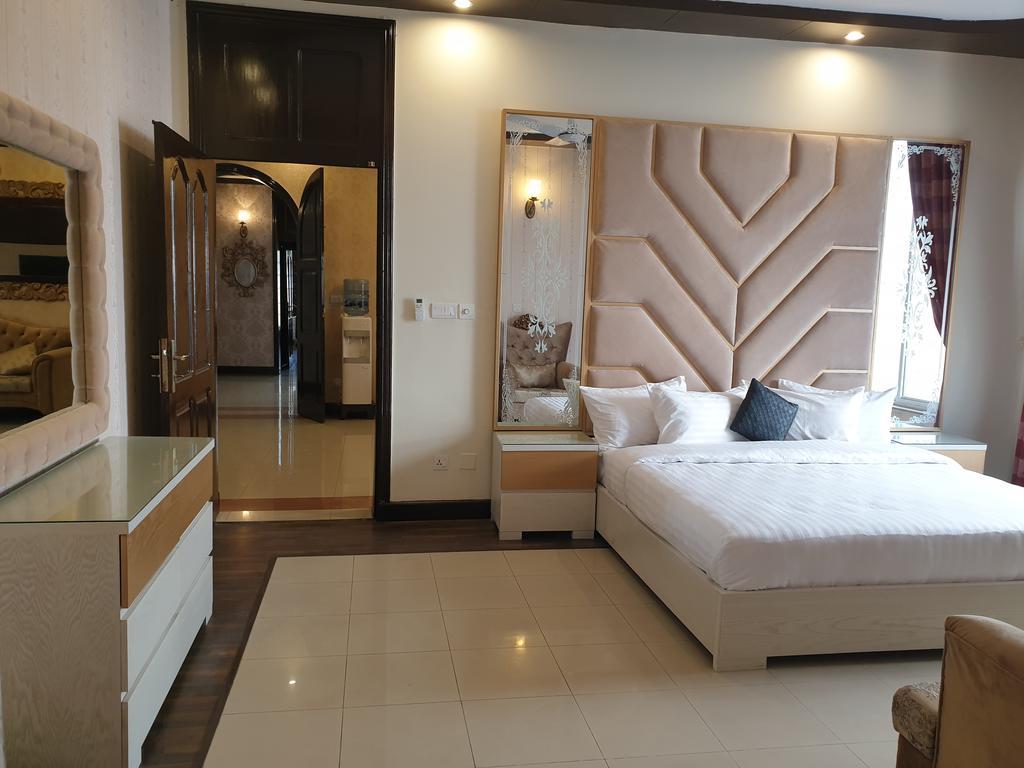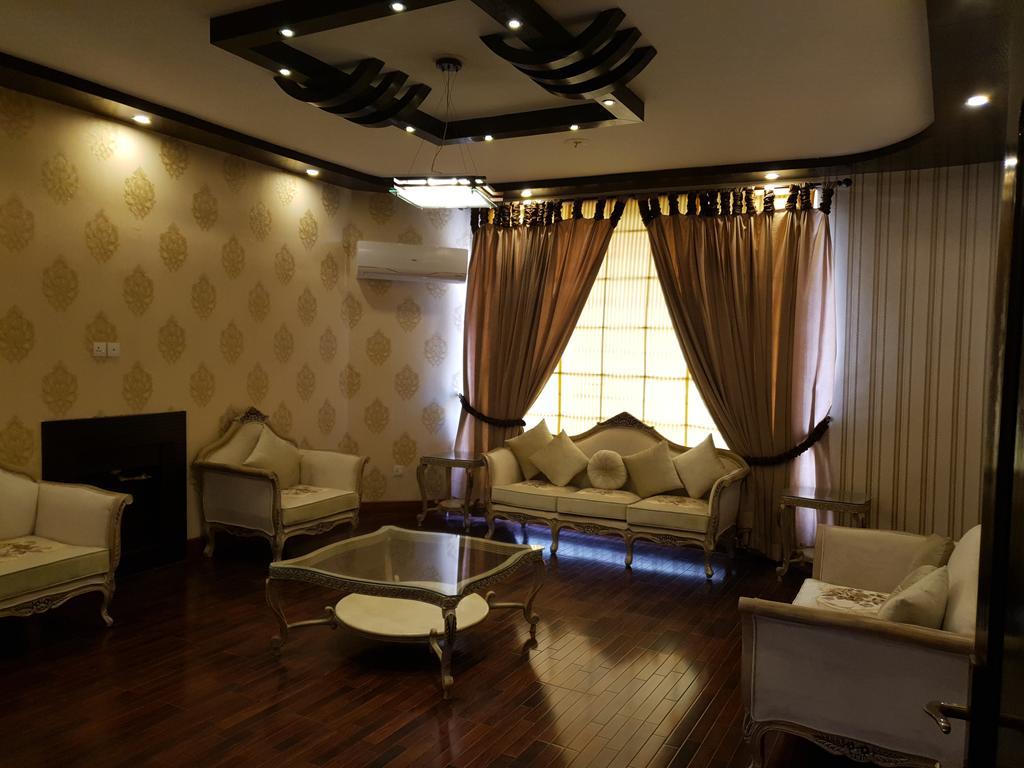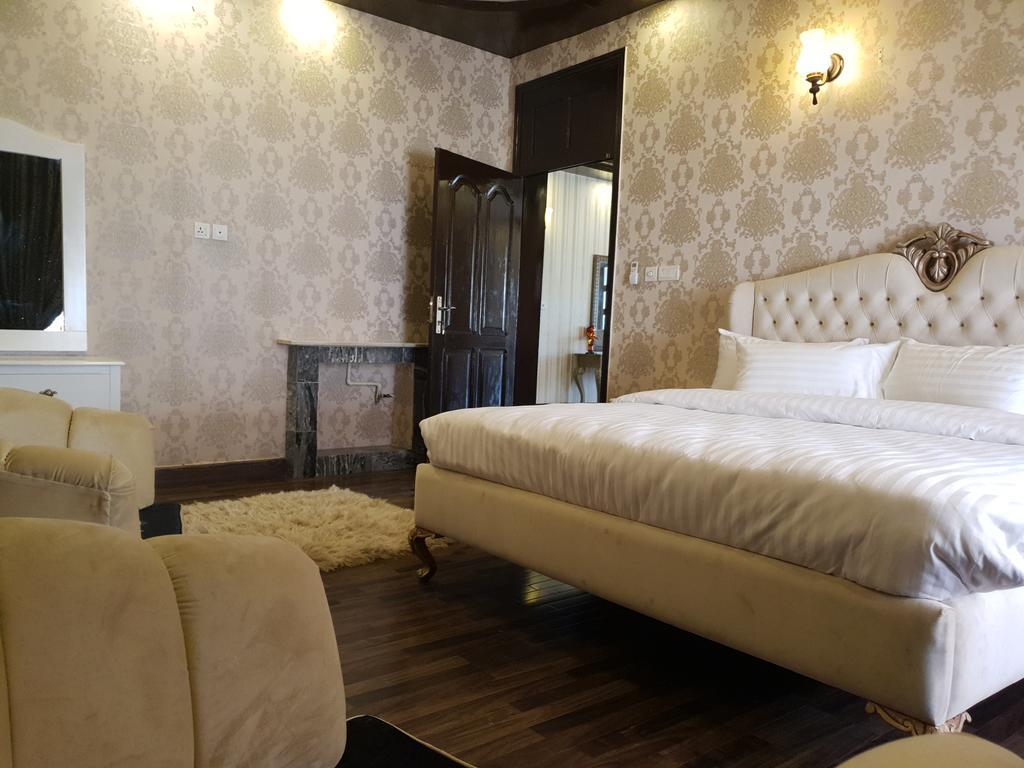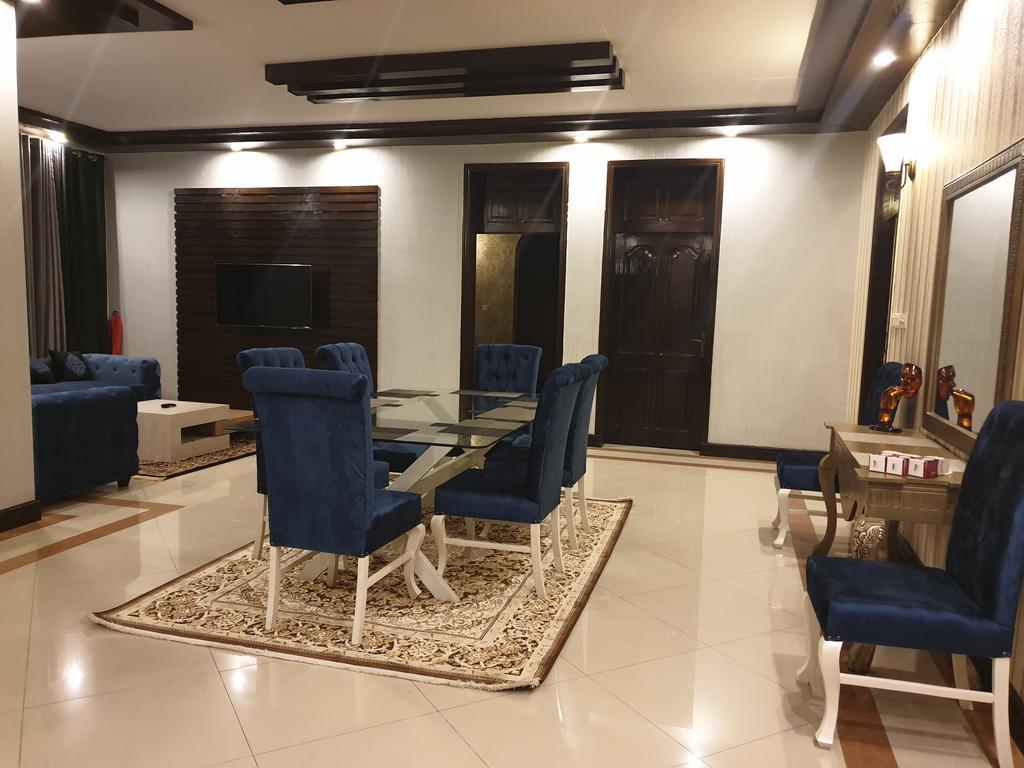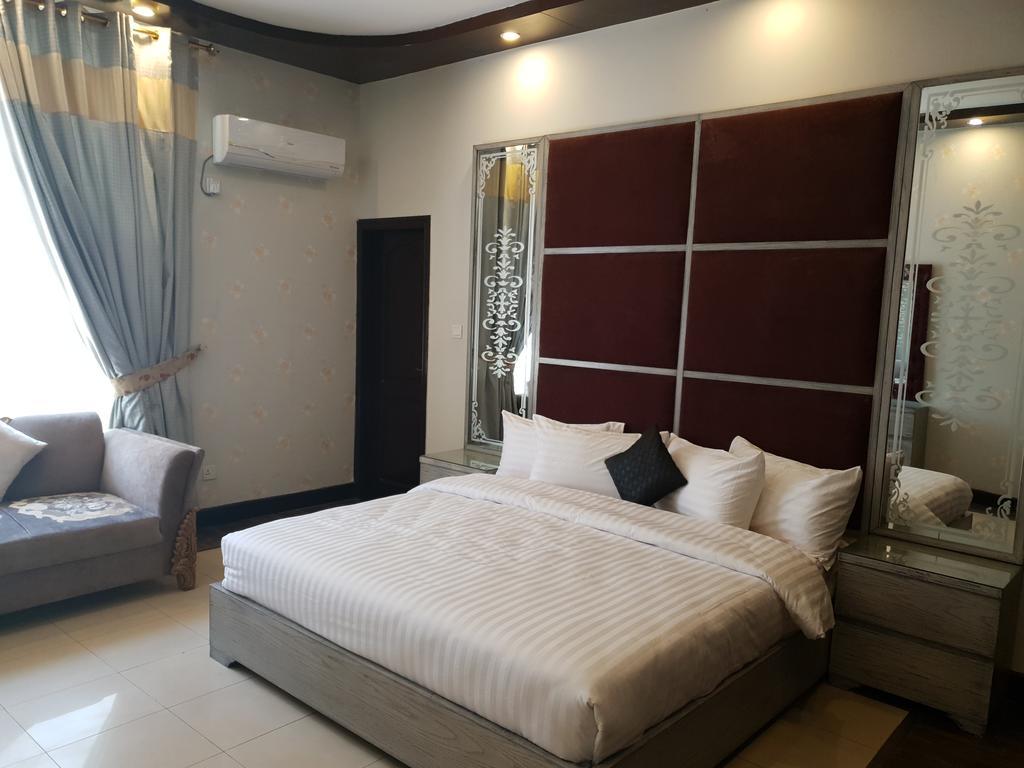 Here is photos of our hotel at Skardu, where will stay all our full and VIP service members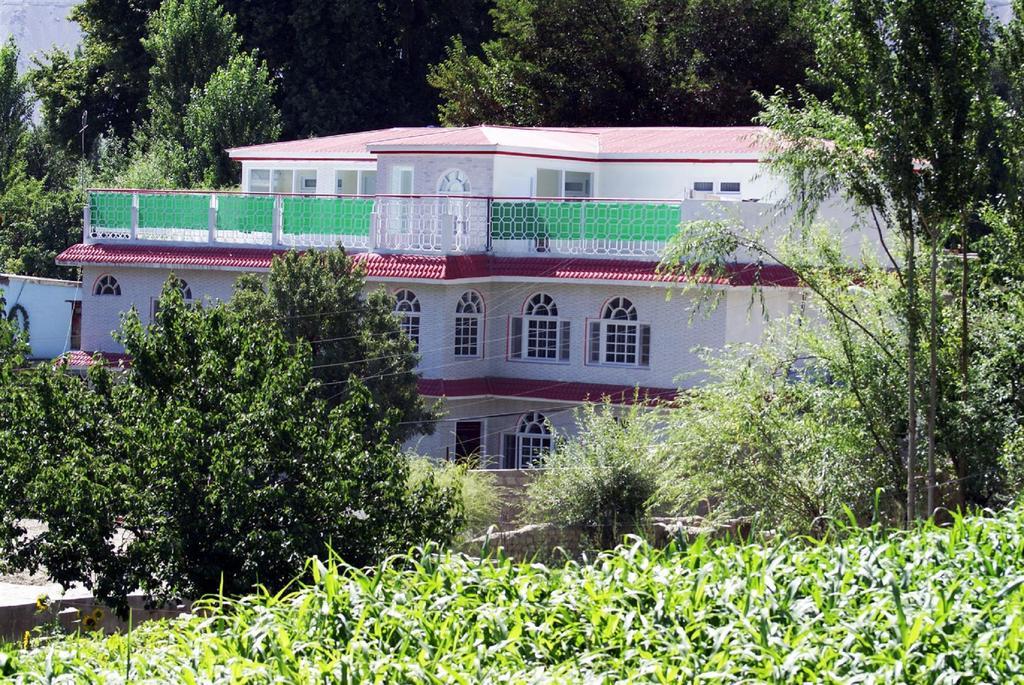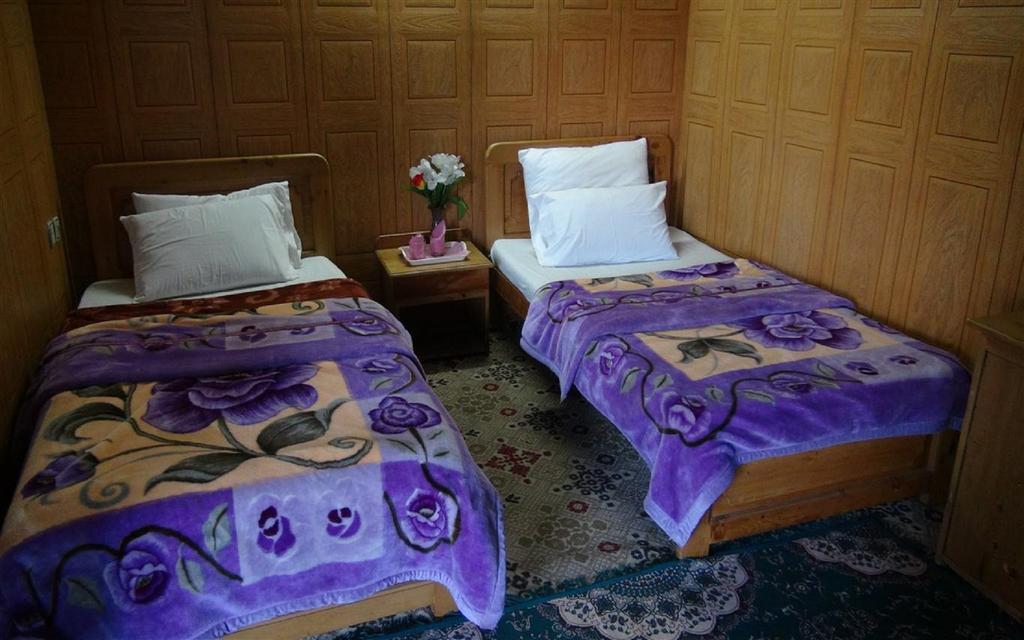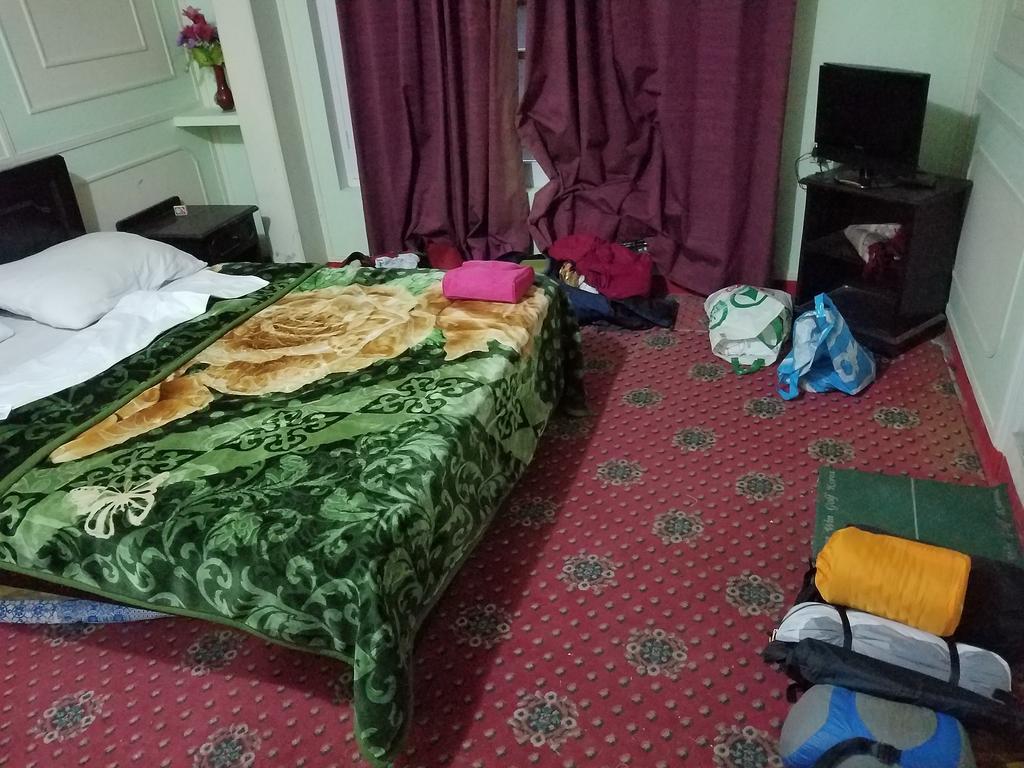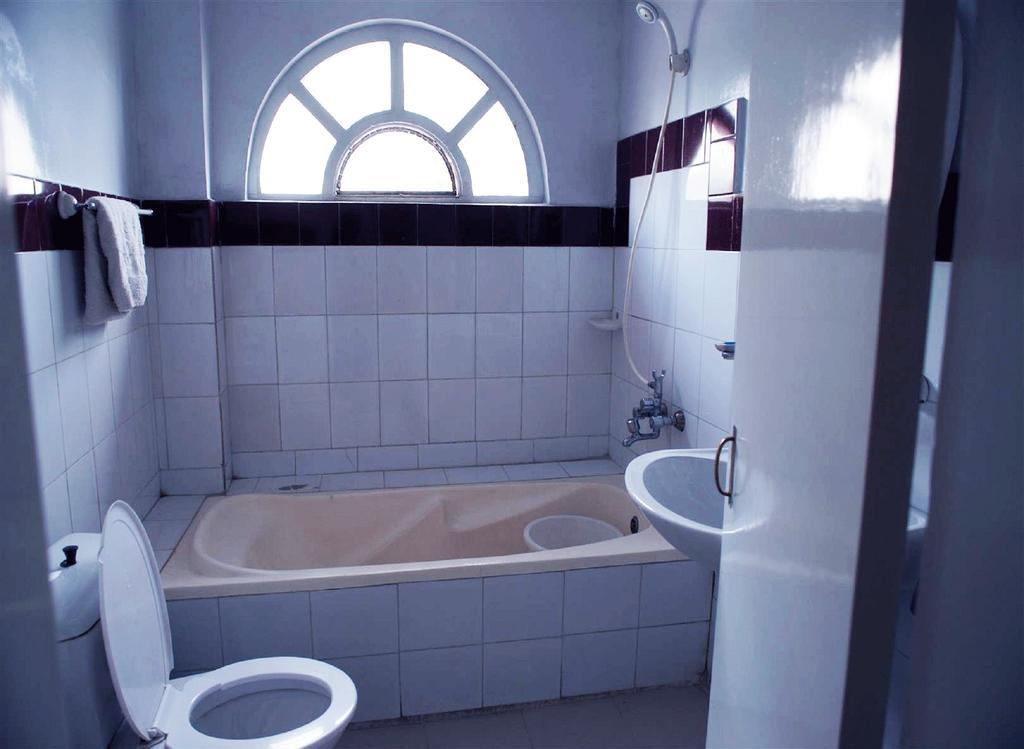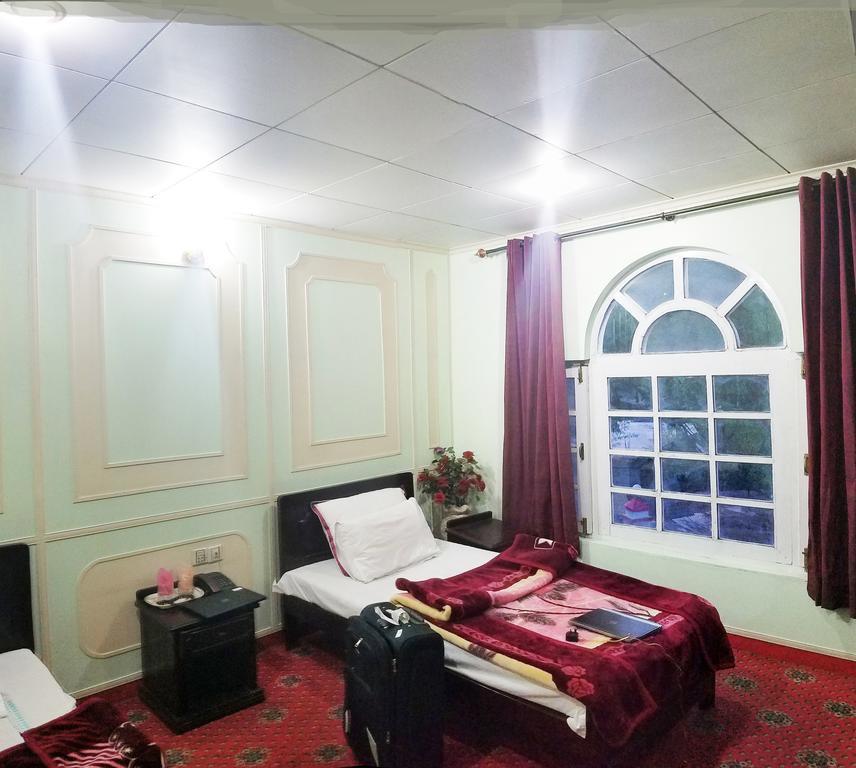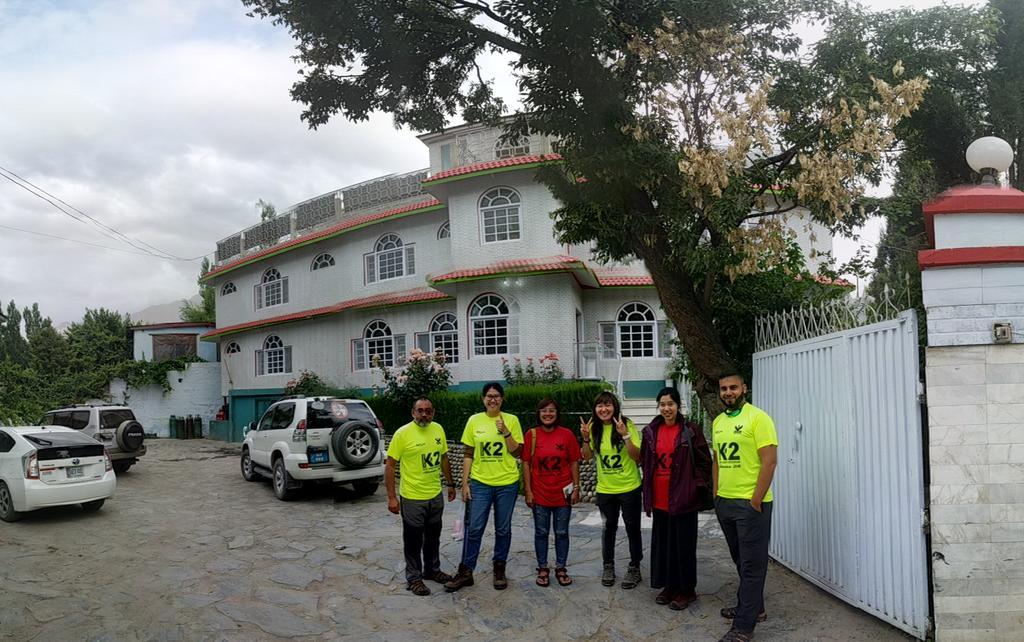 ALL MATERIALS AND PHOTOS OF THE SITE ARE THE PROPERTY OF MAKALU EXTREME TREKS & EXPEDITION. THEIR USE IS PERMITTED ONLY WITH THE CONSENT OF THE OWNERS OF THE COMPANY.