Lobuche East 6119 peak climbing expedition- Nepal, Himalaya
FIXED DEPARTURE:
28 october- 12 november 2020
4 april- 21 april 2021
29 april- 16 may 2021
FULL BOARD SERVICE COST 1900$ PER PERSON
Most of Mountaineers climbing Lobuche East peak every year, Mountaineering in a professional and committed manner Lobuche East peak 6119m is one of the popular trekking peaks in Nepal. Lobuche east peak is an attractive summit and offers various routes for climbing. The normal route for climbing is through South Ridge. Lobuche east peak consists of several small summits and the true summit requires climbing steep snow and ice slopes to the top from the summit ridge.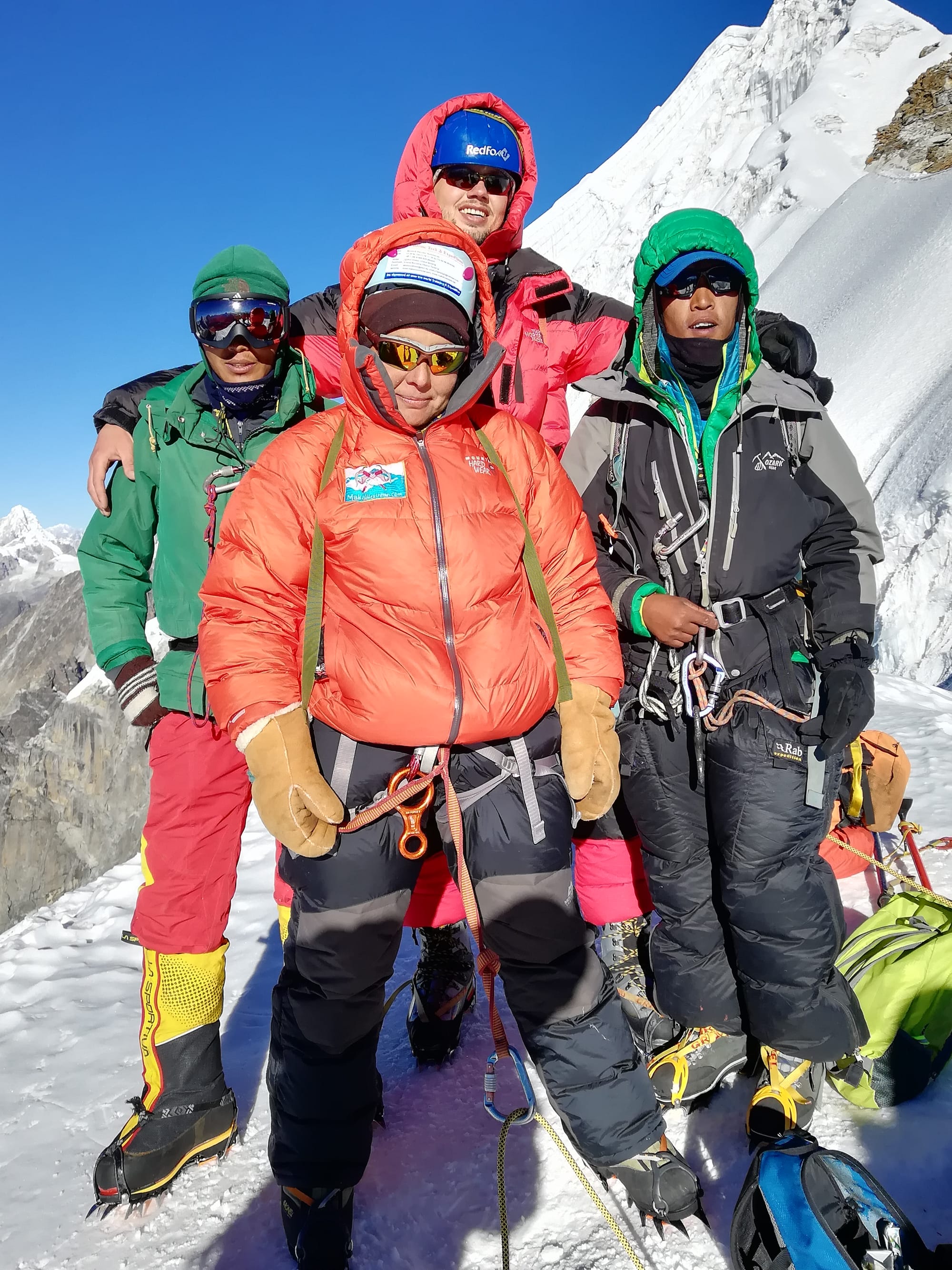 You follow Everest base camp Trekking route Lukla, Namche bazaar, Thyanboche and up to Pheriche and then trek to Dughla. The base camp will be set up at 4,950m, near a lake in a rocky hollow at the base of the glaciated South-West Face. The views of Mount Ama Dablam, Mount Cholaste, Mount Thamserku, Mount Kantega peak and mount Tawache peak are superb view from here. You climb steep stone terraces and snow slopes just below the main glaciers on the South-West Face of Lobuche East. You climb steep snow and ice slopes using fix ropes and get access to the ridge overlooking Lobuche and the Khumbu Glacier where we fix the high camp.
You follow the sharp snow ridge to the summit ridge. Then we follow the route to north-west towards the main summit passing several small snow bumps and reach a notch. Then we further climb steep and quite difficult snow slopes to the true summit. The peak can be climbed from East Face by climbing a dark pyramid of scabby rock and join the South Ridge to get to the summit
Lobuche east peak is identified as the false peak. Laurence Nielson & Ang Gyalzen Sherpa made first ascent to Lobuje East on 25 April 1984 although there are possibility that others have reached the summit before. But no records founded.
ITINERARY:
Day 01: Arrival Kathmandu & transfer to Hotel 1350m.
Day 02: Prepare climbing permit & climbing
Day 03: Flight to Lukla & trek to Phakding – Lodge
Day 04: Phakding to Namche Bazaar 3440m.- Lodge
Day 05: Namche rest for acclimatization – Lodge
Day 06: Namche – Thyanboche 3800m.- Lodge
Day 07: Thyangboche – Pheriche 4200m.-Lodge
Day 08: Pheriche – Lobuche 4900m.- Lodge
Day 09: Lobuche – Everest B.C – Back to Lobuche
Day 10: Lobuche – Lobuche Base camp
Day 11: Lobuche BC – High camp
Day 12: High Camp – Summit 6119m. & Back to B.C.
Day 13: Base Camp – Thyanboche 3800m.- Lodge
Day 14: Thyanboche – Namche Bazaar – Lodge
Day 15: Namche – Lukla – Lodge
Day 16: Fly Lukla – Kathmandu - Hotel
Day 17: Kathmandu – Hotel
Day 18: Final Departure
THE COST INCLUDES:
3 nights hotel in Kathmandu
Climbing Permit fee of Lobuche East 6119 meter
One experience 8000+ climbing Guide
Porter- 15 kg each person
Park fees for Everest National park
Kathmandu – Lukla – Kathmandu flight ticket
Base camp & high camp tent
Base camp food & climbing food
Climbing rope
Insurance for Guide & Porter
All accommodation during the trek best available hotel/guesthouses
Kathmandu : Airport -Hotel-Airport transfer
Cost Exclude
All meal on the trek
Lobuche Peak Climbing PERSONAL equipment for Trekking & Climbing
Personal Insurance for travel to Nepal
Lunch & dinner in Kathmandu
Emergency Rescue evacuation incase needed
Personal expenses
Tipping (Tips)
Bar bills & Beverage
Life, Medical insurance
Extra cost for bad whether or change flight with helicopter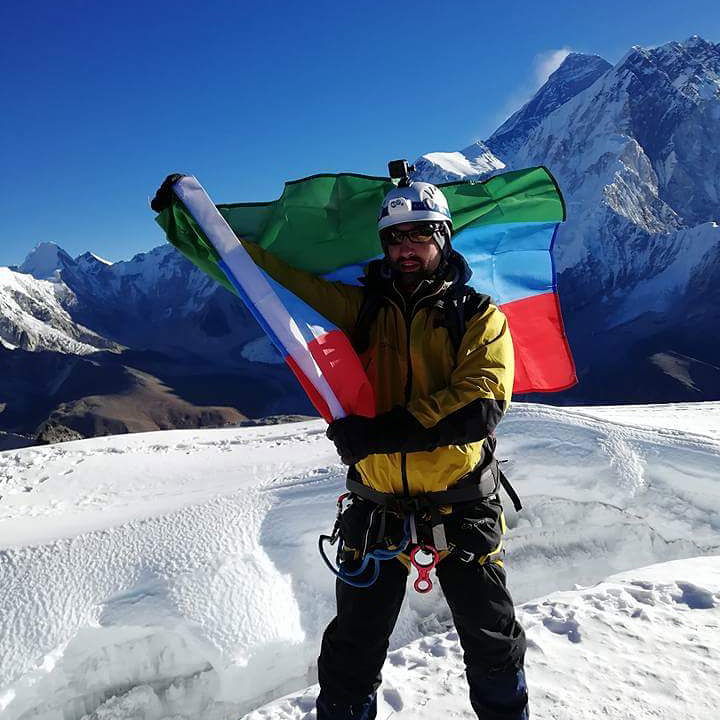 ALL MATERIALS AND PHOTOS OF THE SITE ARE THE PROPERTY OF MAKALU EXTREME TREKS & EXPEDITION. THEIR USE IS PERMITTED ONLY WITH THE CONSENT OF THE OWNERS OF THE COMPANY.