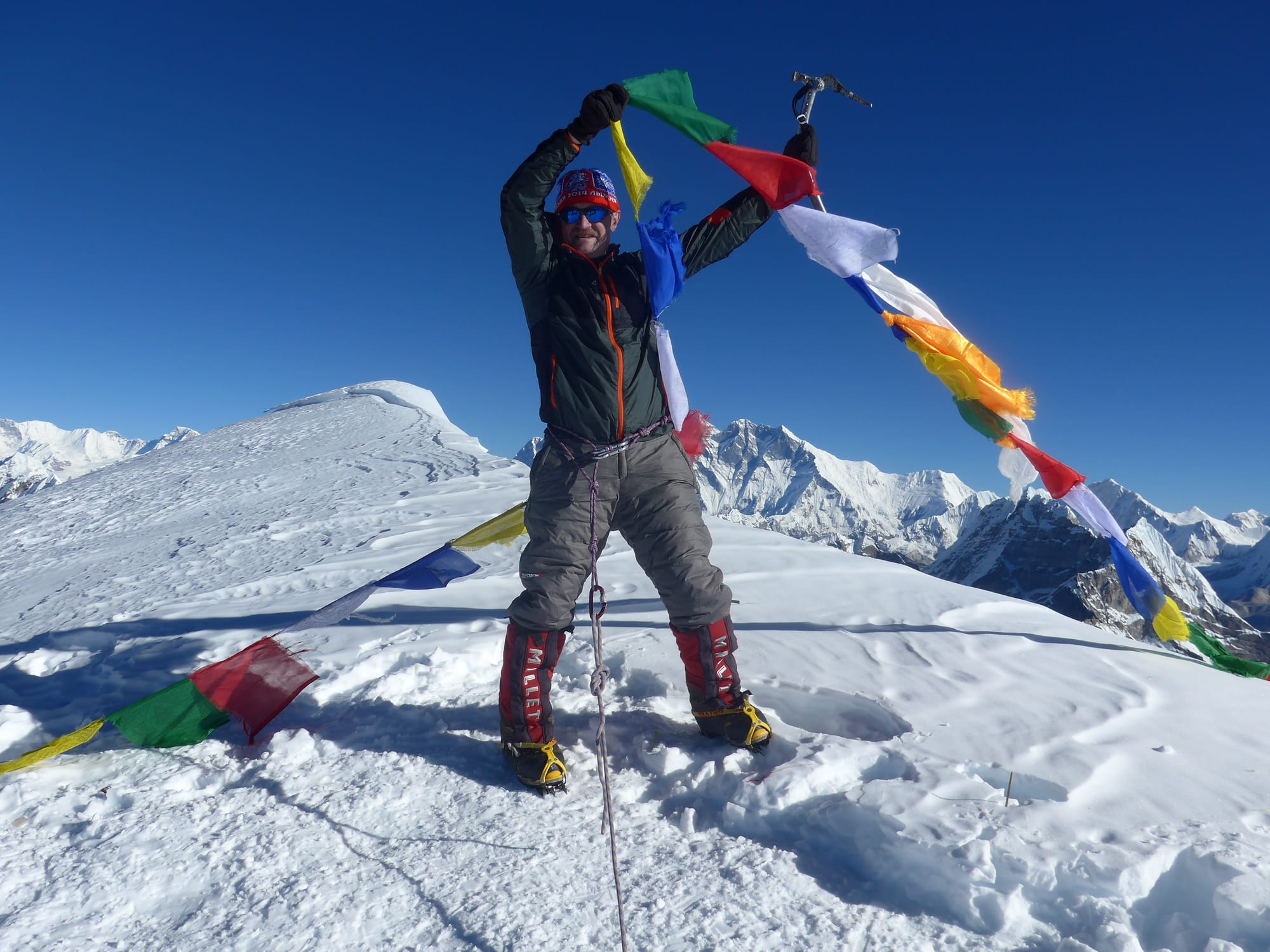 MERA PEAK 6470 CLIMBING EXPEDITION 2020, 2021, NEPAL, HIMALAYA
COST: 1850$
Mera Peak is one of the highest peak of Nepal which is situated in Khumbu at 6470 m from sea level.The trek starts from the village of Lukla,the gateway to Everest.The trek from here leads to the adjoining high mountain hills of Naulekh.The trek heading east to a steep climb of three hours to the top of the ridge.From this point,a steep descent walk to the hidden valley of Hinku towards bottom.The trials offers a pleasant walk through the forest of pine & rhododendron with grazing pastures & meadows.Then ascending towards a high camp at 5800m at the foot of Mera peak.
Mera Peak (6,461m/21,216ft) is situated at the end of the serene and remote Hinku valley which is rarely visited by trekkers. There are many routes to Mera some of them are easy and some require to cross high and challenging passes. South ridge facing East and North is considered quite challenging. Northeast ridge is really difficult one. West face and north-west ridge is possible to climb but access to Mera via West glacier (Khare glacier) is much difficult. Climbing expedition to Mera Peak is truly rewarding. One has to tread on off the beaten trail, cross the Hinku valley and spend overnight in rarely visited villages at tea houses, spending most of the time high above the main trail. During the trek it is required to spend 2 extra days for rest and acclimatization to enjoy the stunning scenery and unique Hinku valley.
Every year more than 1000 climbers from different countries successfully scaled 'Mera Peak'. They believe that they have scaled the highest 'Trekking Peak' in the Nepalese Himalayas. We organize over 15 Mera Peak expeditions every year and have achieved 100% success rate on our climbs. Our goal is to get our clients safely to the summit and back to Kathmandu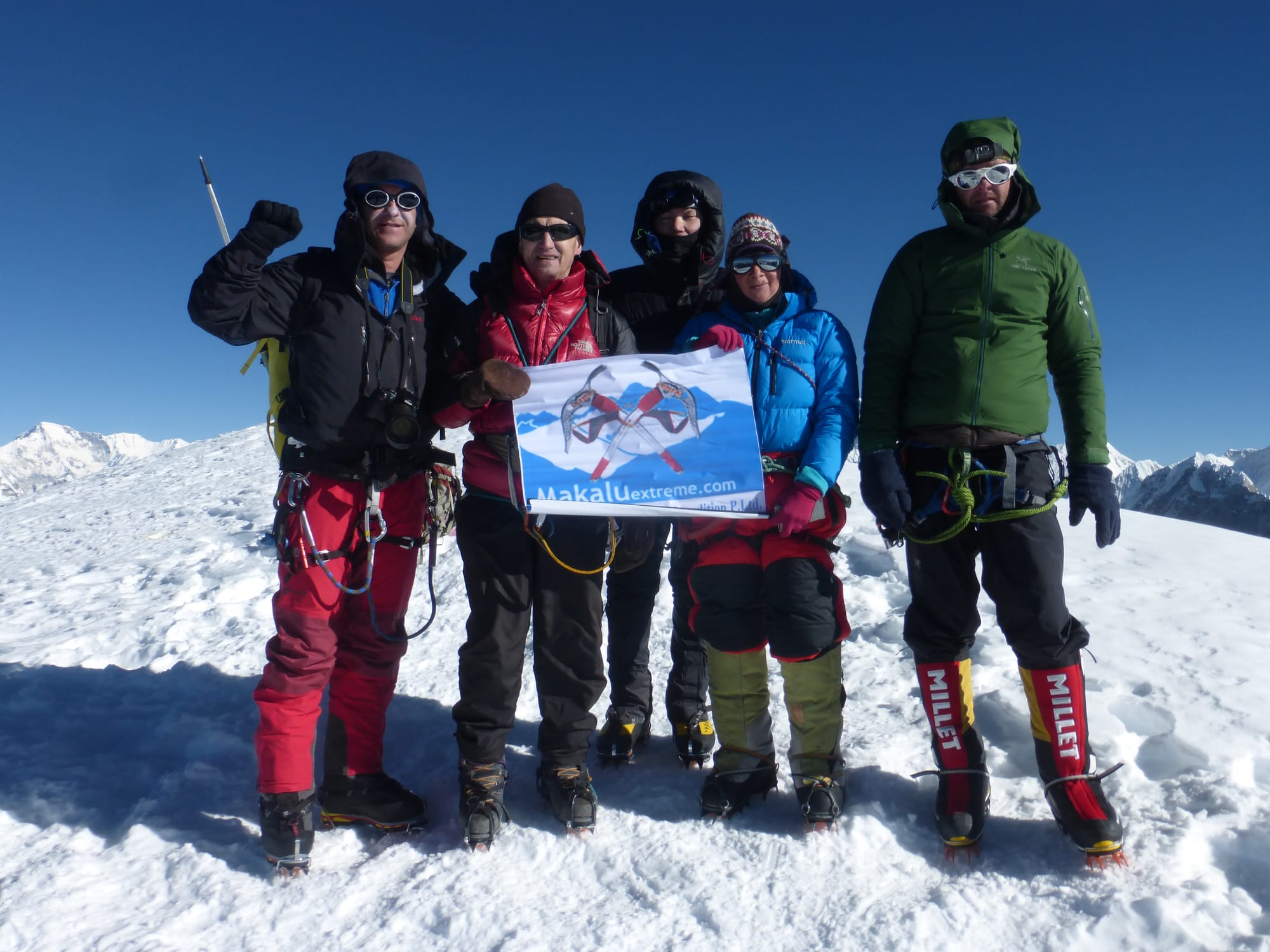 The hike to the summit is technically straight forward on a long glaciers. While you summit the peak,you can enjoy the surrounding beauty and a magnificent views of the mountains,including the top five 8000m Everest,Lhotse,Kanchanjunga,Makalu & Cho-Oyu.After the summit,you trek descending down to Lukla & fly to Kathmandu.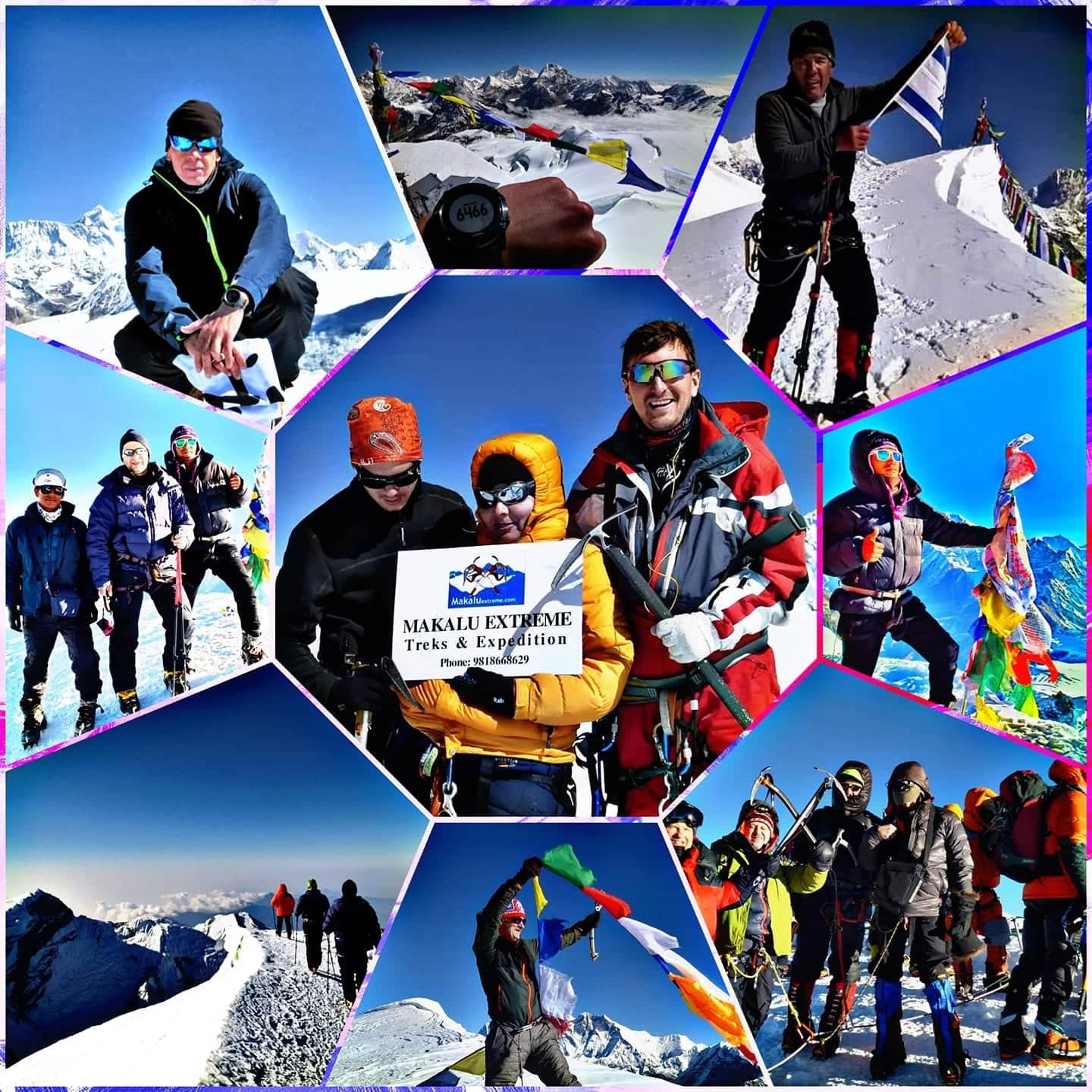 ITINERARY:
Day 01: Arrival Kathmandu Airport & Transfer to Hotel.
Day 02: Fly to Lukla to and trek to Chutanga
Day 03: Chutanga – cross Chetar- La pass 4700- camp at Chetarbok 4200
Day 04: Chetarbok 4200 – Kothey 3600
Day 05: Kothey- Tangnak 4350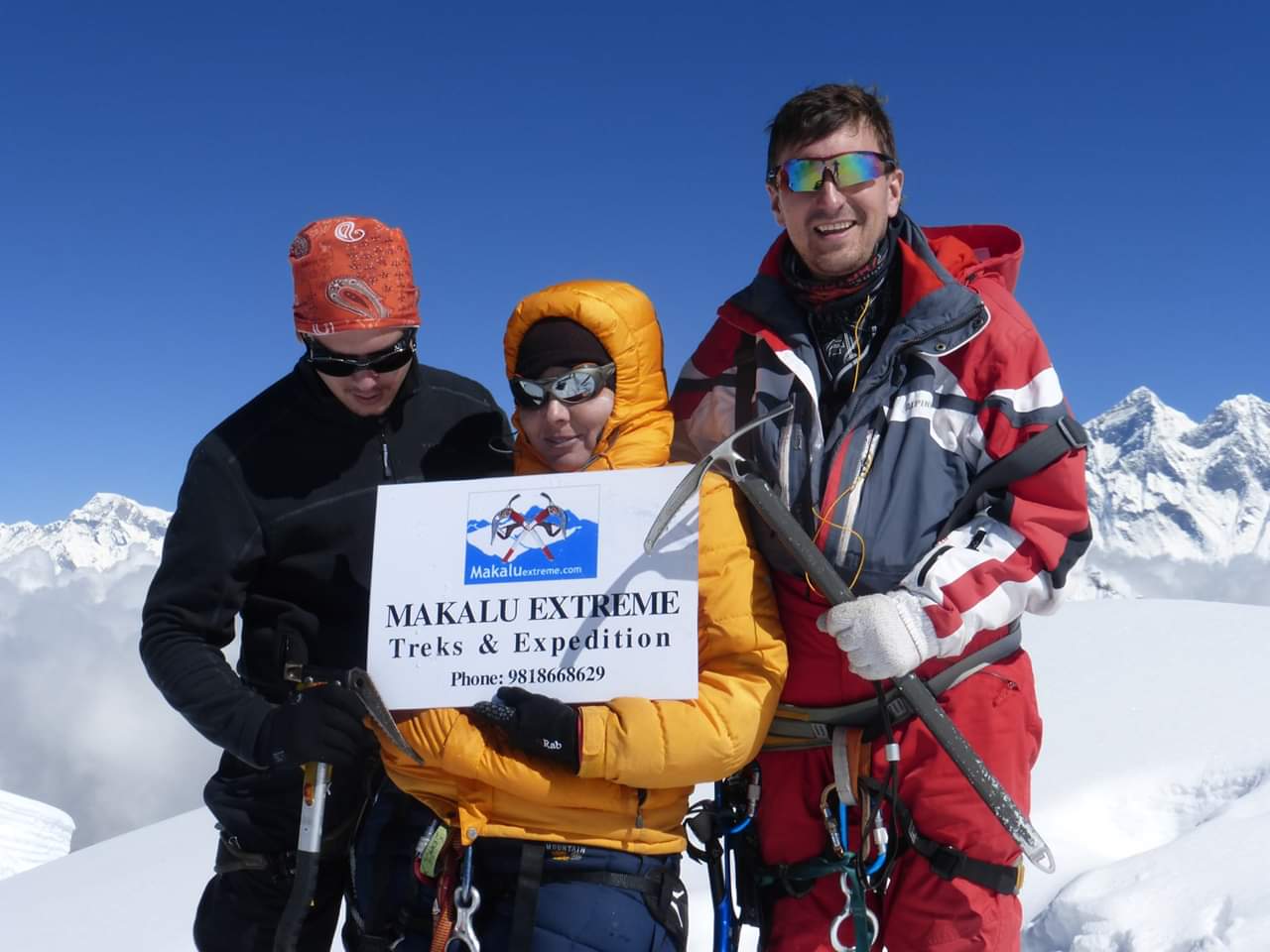 Day 06: Thangnak- rest day, acclimatisasion
Day 07: Thangnak – Khare 5000
Day 08: Khare 5000- rest day, acclimatisasion
Day 09: Khare - High Camp 5800
Day 10: High Camp - Climb Mera peak 6470m. & Back to Khare
Day 11:Khare- Kothey
Day 12: Kothey - Chetarbok
Day 13: Chetarbok - Chutanga
Day 14: Chutanga - Lukla
Day 15: Lukla - Kathmandu.
Day 16: Kathmandu
Day 17: Depature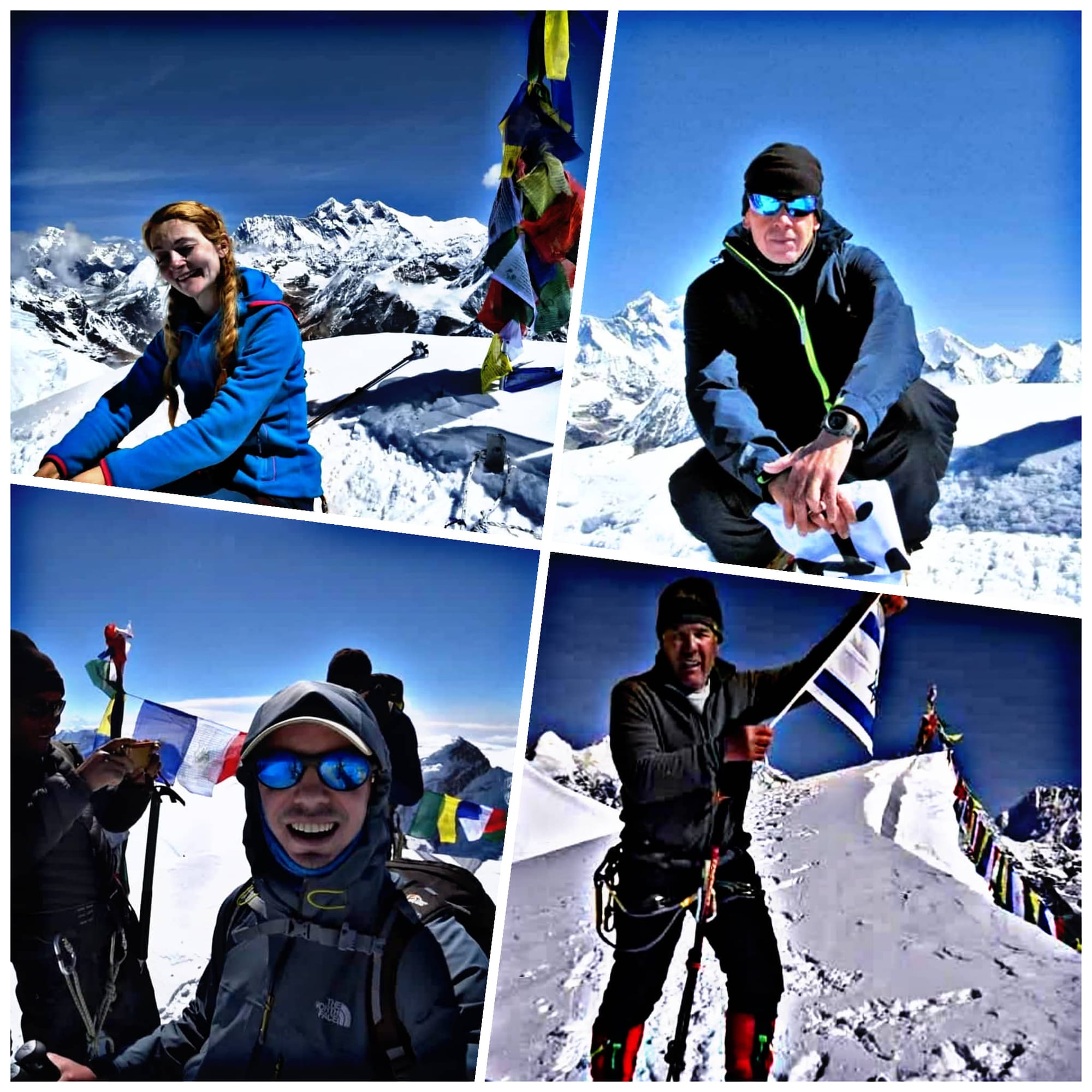 PRICE INCLUDES
Airport transfers-Airport/Hotel/Airport
3 nights in Katmandu in Hotel on bed & breakfast Basis-Double Room
Kathmandu- Lukla- Kathmandu flight with personal baggage and 01 Sherpa Guide and necessary Nepalese Local Staff with domestic Airport Tax
Transportation: Necessary Transportation in Kathmandu valley
Mt. Mera Peak 6470 Permit, National Park & TIMS permit.
Garbage Deposit fees ( Deposit by Makaluextreme )
Lodging in Trekking & Base camp for member & Staffs
Meals in hight camp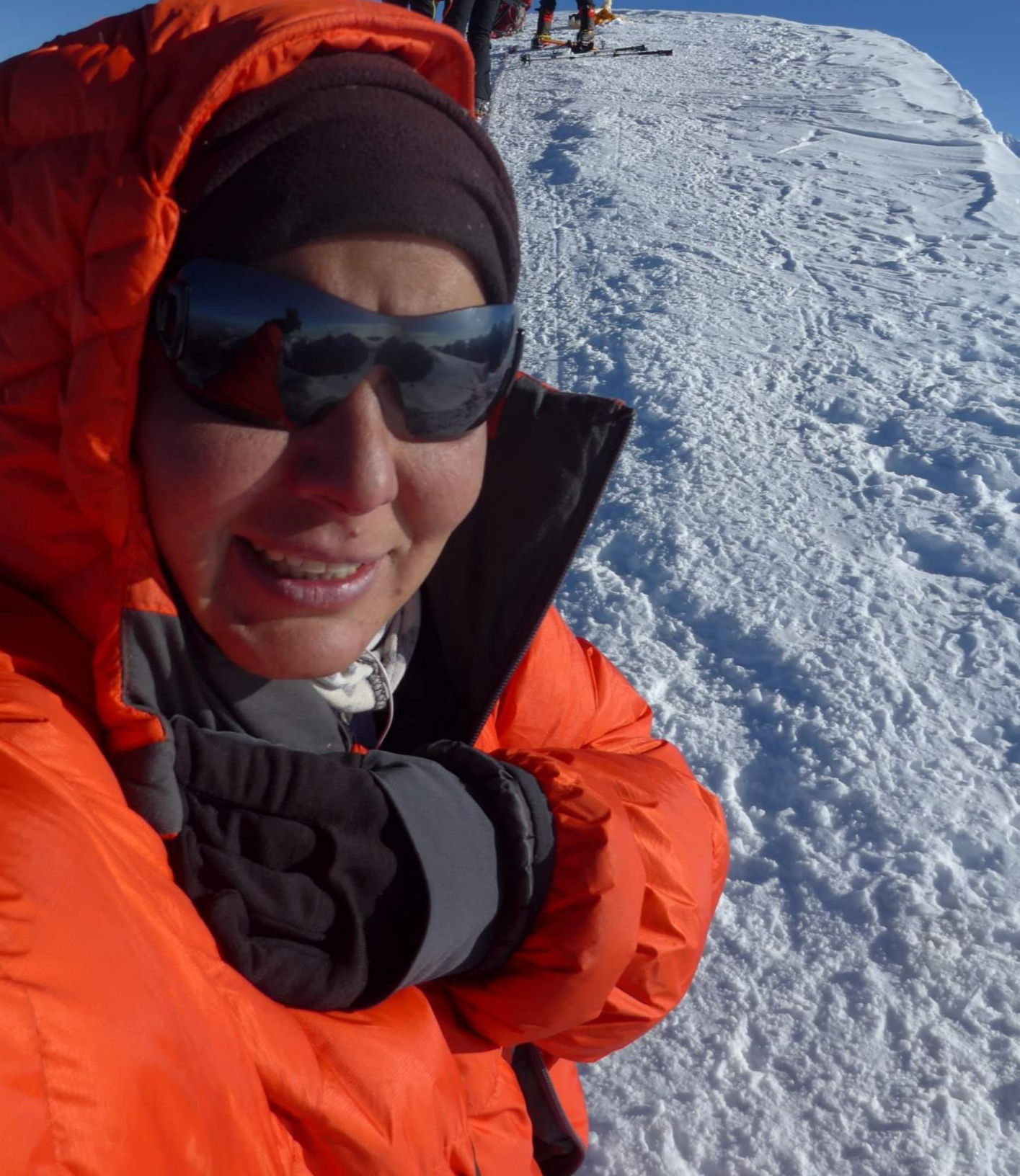 01 porter for two member to carry their luggage and necessary porter for camping equipment
Staff Salary and allowance : All Nepali staffs & porters daily wages/equipment/food/clothing with personal life & Medical Insurance
All Staffs Medical & Emergency rescue Insurance
Member Luggage :15 Kg per member for personal baggage
Hight altitude tents in hight camp
Necessary cooking gas, cooking pot for Member, high food and fixing gear.
1 Climbing Sherpa for three Member
PRICE EXCLUDE
International ticket
Lunch & Dinner in Katmandu Hotel stay and more the 3 nights in Kathmandu Hotel
All meals and drinks on the trek
Travel and High Altitude Insurance /Accident/Medical/emergency evacuation
Personal Expenses: Telephone, Internate, Laundry, any Alcoholic beverages, Personal equipment and shopping
Nepaleses Visa: Nepali Visa fee US$ 40 per person for 30 days ( to be applied for 100 days US$ 100)
Sherpa Summit bonus US$100
Extra porter: If Extra porter needed more then calculate US$ 280 for extra porter up to Base Camp per 30 kgs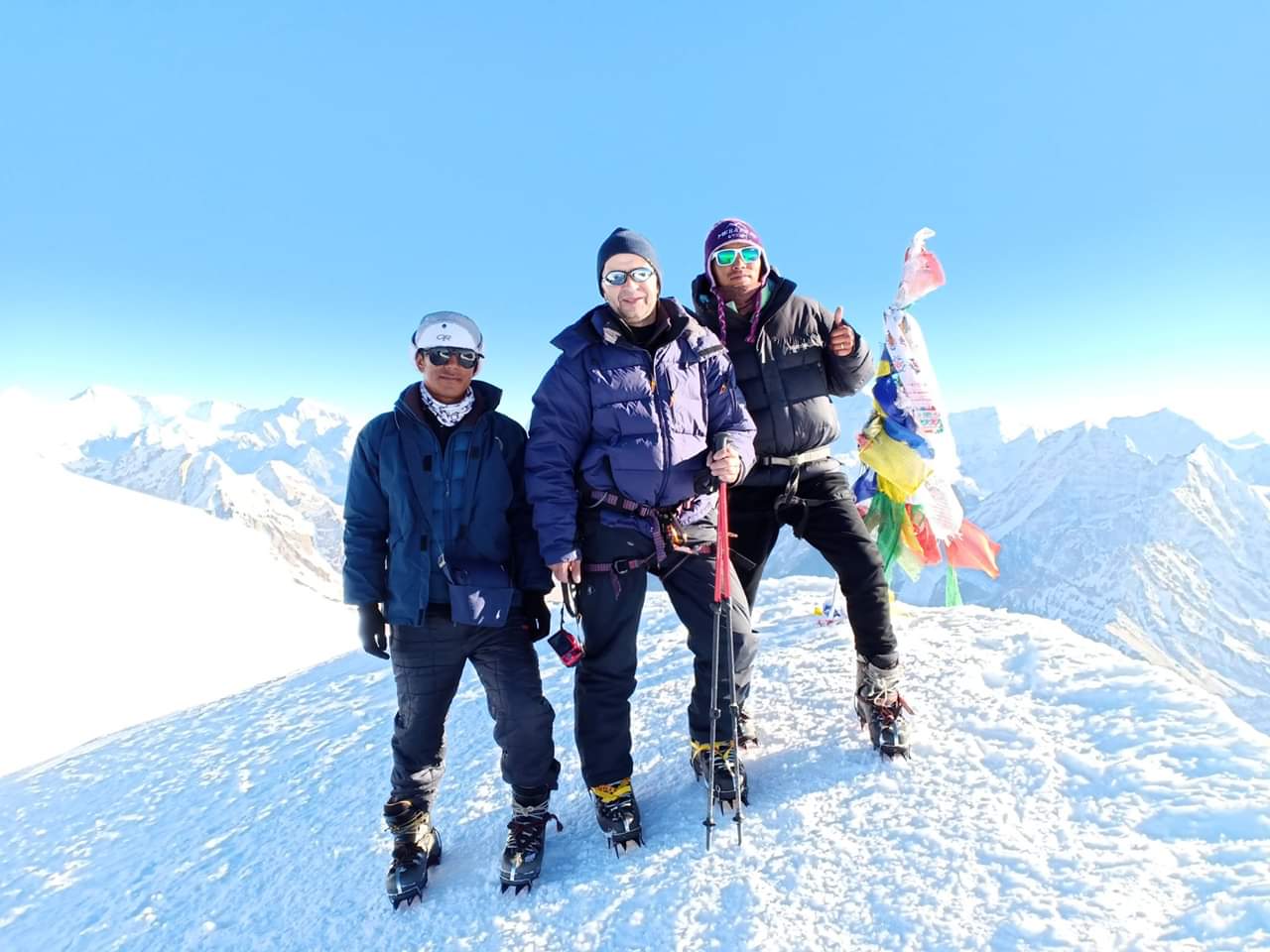 ALL MATERIALS AND PHOTOS OF THE SITE ARE THE PROPERTY OF MAKALU EXTREME TREKS & EXPEDITION. THEIR USE IS PERMITTED ONLY WITH THE CONSENT OF THE OWNERS OF THE COMPANY.