MT ELBRUS 5642 CLIMBIUNG EXPEDITION, RUSSIA
Mount Elbrus climbing expedition Cost (price): 900$ per person- summer climb
Mount Elbrus climbing expedition

Cost (price): 1300$ per person- winter climb
THE ELBRUS 5642 CLIMBING EXPEDITION 2020- 2021 FIXED DEPARTURES:
3 January- 10 January 2021, 19 February- 26 February 2021, 5 March- 12 March 2021
5 - 12 Jun 2021, 12 Jun- 19 Jun 2021, 19 Jun- Jun 2021, 26 Jun- 3 July 2021
3 July- 10 July 2021, 10 July- 17 July 2021, 17 July- 24 July 2021, 24 July- 31 July 2021,
31 July- 7 August 2021, 7 August- 14 August 2021, 10 August- 17 August 2021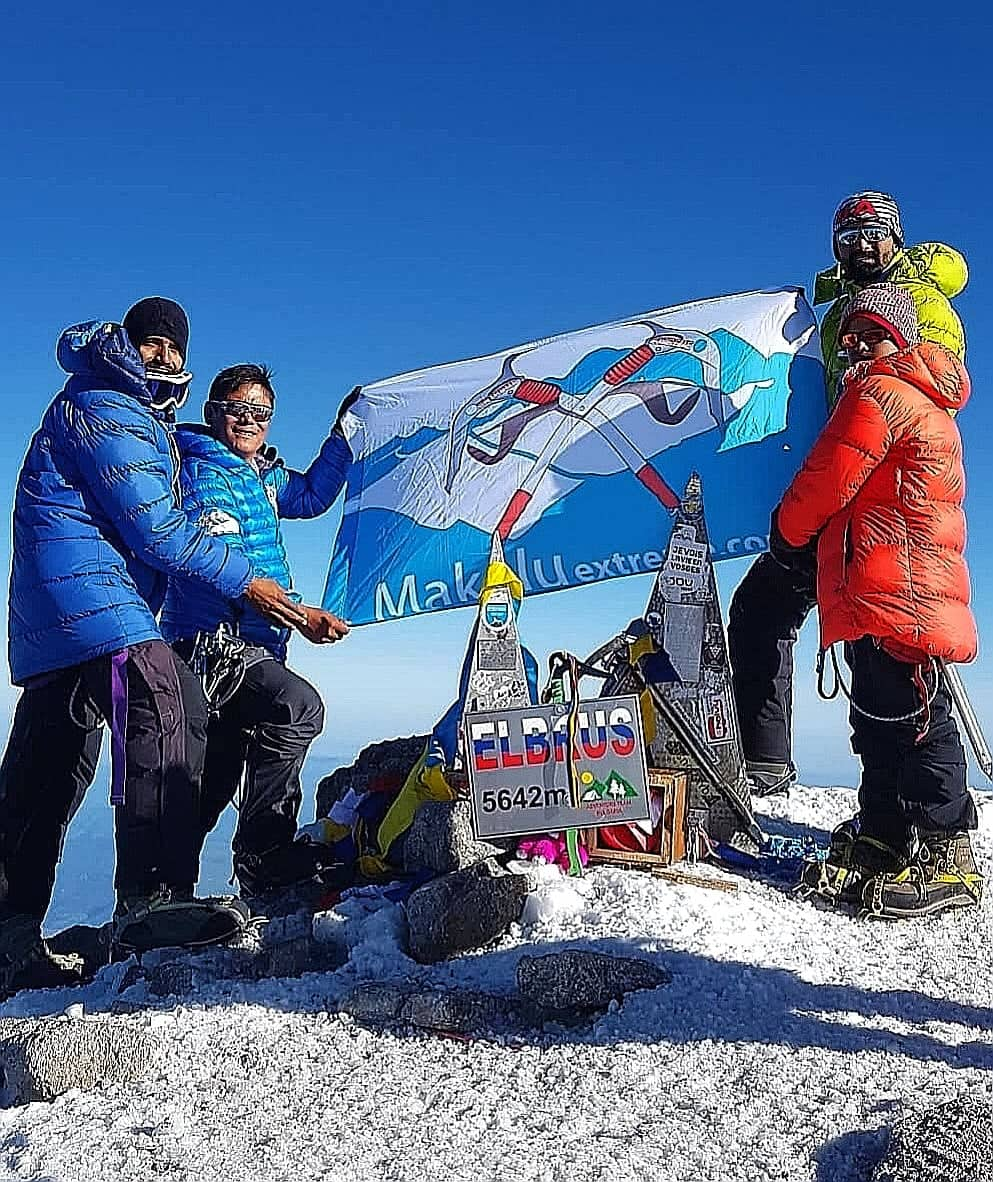 The Elbrus 5642 climbing expedition- the Gateway to high-altitude mountaineering
High-altitude mountaineering! It attracts many people with fantastic views and heroic books and films, which can now be read and seen by hundreds on the Internet.
Many people who accidentally (or not accidentally) watched a movie or read a heroic post, if they have financial and physical capabilities, have a desire to try themselves in this amazing sport, or rather, a way of life. Of course, you need to start only under the guidance of an experienced guide and climber who is very well versed in the issue, and who will be responsible for the lives of his clients. If you rely on chance or resort to the services of guides without proper experience, a beautiful fairy tale can turn into a nightmare in an instant with the scenario "Where the curve will take you"
I want to tell you how this ascent takes place in our company. Elbrus climbing expedition in our program is not only an ascent, but also a school of mountaineering. For 9 days of our tour, each participant will receive mountaineering knowledge and skills at the initial level.
As I have already said, the ascent of Elbrus is the first serious ascent in many people's lives. Therefore, we conduct it at the highest possible level of comfort in order to ensure that the participant does not receive additional stress from the aggressive environment, and can focus on the ascent as much as possible. Meeting at the airport takes place on our private transport from the company. Our friendly and colorful driver has been working for our company for many years and entertains our guests on the way to Terskol with local jokes and stories. The transfer is a group one, it departs from Mineralny Vody airport at 4 PM. Therefore, it is advisable to arrive in the first half of the day. The transfer is included in the tour price.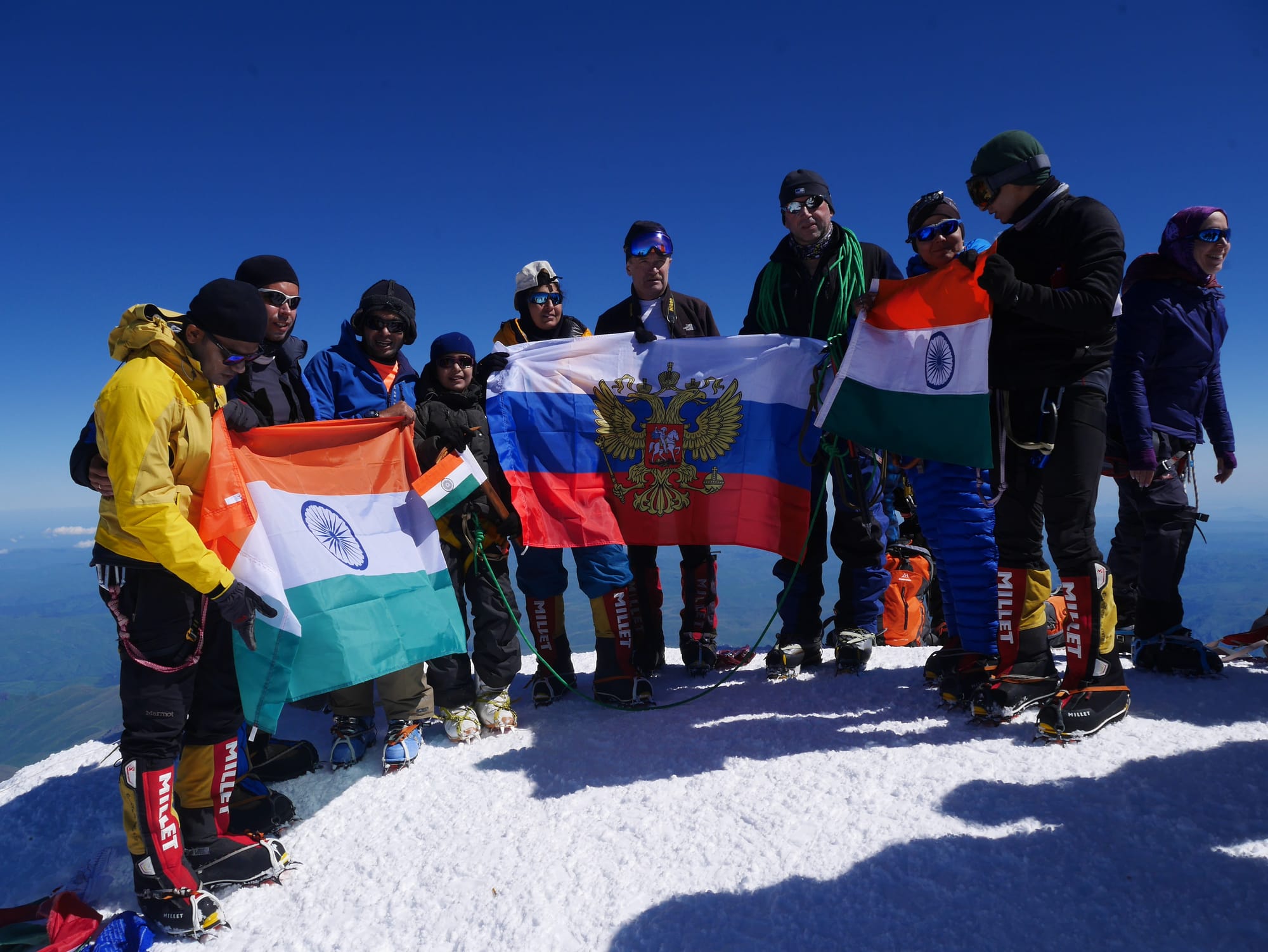 The trip from the airport to Terskol takes three and a half hours. We check into a cozy hotel in a pine forest with amenities in every room. The evening is dedicated to dinner and acquaintance. We also give instructions on what to take with you for tomorrow's acclimatization trip and check your equipment. If something is missing from someone, all the missing equipment can be purchased or rented at a reasonable price near Terskol.
Hotel accommodation for three nights included in the tour program is also included in the price.
The next morning we will go to the waterfall Maiden Braids. This is a huge, very impressive waterfall that is located in the Alpine zone. Its height is 3,300 m above sea level. The round trip will take 5-6 hours. After descending from the waterfall, we will taste Balkar cuisine in one of the many cafes that are located here. Also today, according to the plan, you need to have time to get the missing equipment.
On the third day of our trip, we move to the shelter of the National Park on the cable car and snow cat. The snow cat is a snow tractor. It can accommodate about 10 people with a load. If the group is more than 10 people, we hire 2 snow cats. The cable car and snow cat transport all cargo, backpacks, food and the participants themselves, guides and cooks to the shelter. The cable car has 2 transfer stations where goods are transferred from one car to another by participants and guides. And after the end of the crossings on the cable car, we are waiting for another step - all the loads need to be transferred from the cable car to the Parking place of the snow cat. But, finally, we can get into the snowmobile and go to the shelter. A ride on a snowmobile is a separate entertainment. Usually, all participants love this event and take a lot of pictures of this trip. I would like to draw your attention to the fact that all these transfers are already included in the package of services provided by our company.
Upon arrival at the shelter, we unload things from the snow cat in the living modules and products immediately separately to the kitchen. Special attention should be paid to the shelter's residential modules-these are heated polar barrels. They are very well maintained, each residential module also has outlets with electricity for connecting heating devices, which are also available in the shelter, and charging gadgets. The voltage is enough to use the computer. Now the shelter will become our home for the next 5 days. After unloading things, we immediately dress for the acclimatization exit. Our high-altitude cook will prepare us a snack, which we will eat before the high-altitude exit. The snack menu includes sandwiches with sausage and cheese, cod liver, fresh cucumbers and tomatoes, fresh fruit, cookies and chocolates, green, herbal and black tea. Also, the cook will prepare us boiling water, which we can fill our thermos for high-altitude exit. I would like to draw your attention to the fact that all various food products are purchased by the company and are included in the price of our package. It is absolutely not necessary to buy something of your own on the principle of "for a hungry year" or "if they are poorly fed". There is enough food for everyone, it is purchased with a reserve, if, suddenly, there are emergency days of extremely bad weather.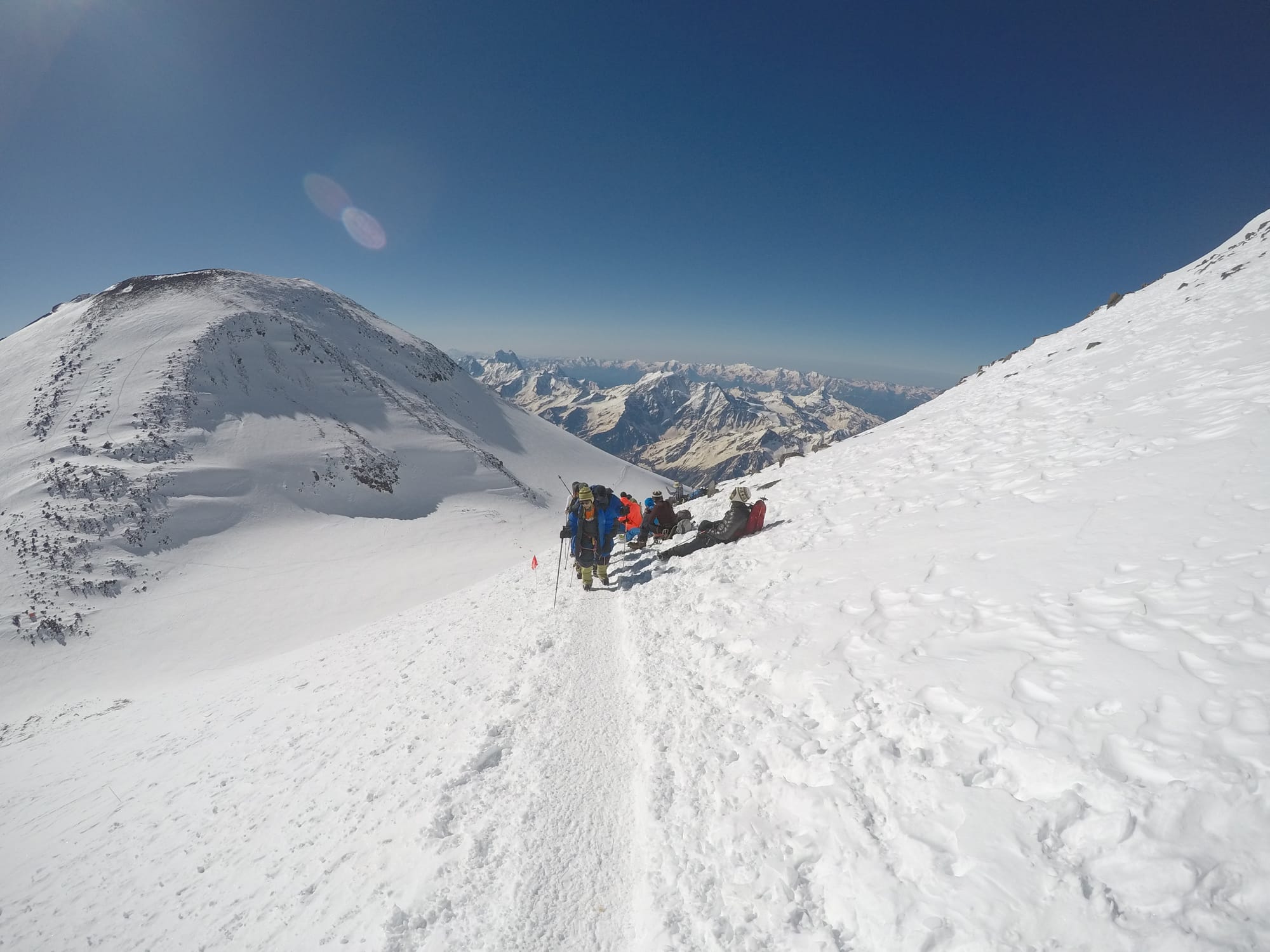 And so! First high altittude rotation! And Your first introduction to height! We will go up to the Obelisk, which is a monument to soldiers who fell during the Second World War. The number of guides will be 1 guide for every 3 people.
Now the guides are looking at the group. Later, we will divide the group into subgroups based on speed - fast, medium, and slow. In the next outings, all these subgroups will walk with their guide, without interfering with each other. We use this tactic on all high-altitude ascents, including 8000+, and it usually brings 100% success.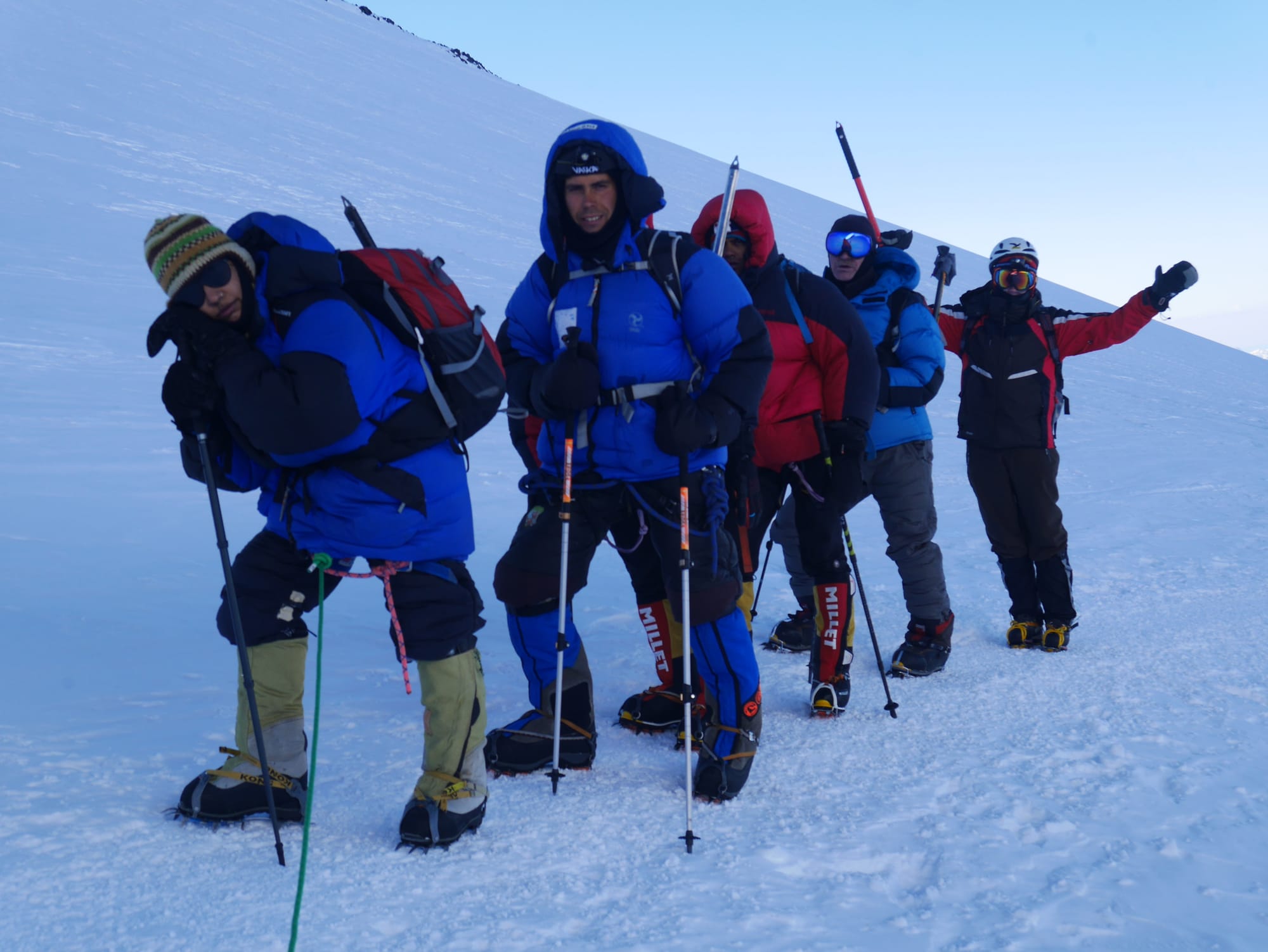 Slowly climb to the obelisk, the height of about 4300. There we rest, let our body feel the height, drink tea and take photos. You can also broadcast your life video. The Internet from the MTS provider works here at a great speed. When all this is done, we go down to the shelter. And at this time, our Chef is already preparing a delicious dinner for our arrival. Usually, for dinner during these days will be served buckwheat with chicken with mushrooms in sour cream sauce, dumplings with meat and sour cream, fried chicken legs, pasta, rice, kebab, pancakes with meat, noodle soup with chicken, as well as main dishes will be supplemented with salads of fresh vegetables, vegetable slicing, cheese and sausage, fresh fruit, bread, green, herbal and black teas. Once again, please note that all products are purchased by the company, the Cook is also provided and paid for by the company, all this is included in the cost of our package, you do not need to buy any of your own products for living at the shelter.
And so. First dinner at this altitude. Those who are very tired can go to bed immediately after dinner, and those who are interested in communicating can stay in the kitchen and chat. General lights out no later than 11 PM. The next day we will be up early again. Our task the next day is to get to the height of 4800, to the top of the Pastukhov rocks, for acclimatization.
And so, the fourth day of our trip, the exit to the Top of the Pastukhov rocks, 4800. This is a very responsible event, as for many-this is the first acquaintance with the height. We leave the shelter after Breakfast, at about 9 am. Each participant puts a crampons, a thermos of tea, a snack and globs in their backpack. From today, our group is divided into subgroups, and we, each at the pace of his group, start moving towards the Pastukhov rocks. This segment of the journey will take about 3 hours for fast participants, and about 6 hours for slow participants. Each of the subgroups is accompanied by a guide. The guide will also choose the right rhythm for You, and teach you to move up without stopping. At the top of the rocks, we will take a photo and rest for a while. Due to the fact that the top often blows a strong wind, we will arrange a snack under the rocks on the way down,
There we will arrange a rest, about 30 minutes, so that the body feels the height. After that, we start descent, and get to the shelter, just in time for a late lunch. After lunch, rest and before going to bed, dinner. Tomorrow will be is a late rise and climbing classes.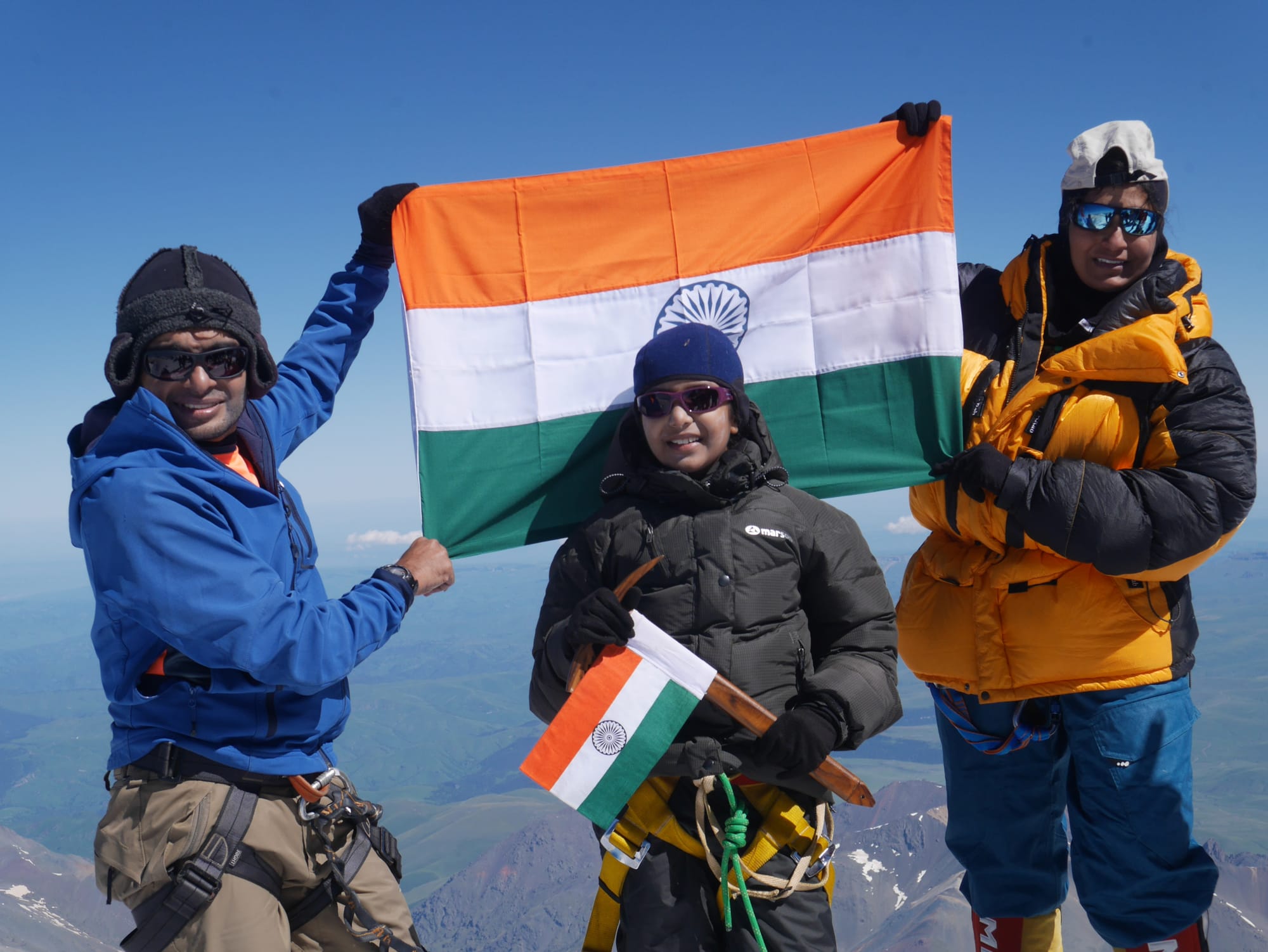 Day 5 of our trip, climbing classes! This is again a very important day in our journey. On this day we will teach you:
1. Yourself to dress crampons
2. to dress the harness yourself, we will explain what equipment is used and what it is used for
3. we will teach you how to climb by fixed rope with jumar
4. we will teach you how to properly re-fasten at the self-insurance station
5. we will teach you how to descend the rope using a descent device
6. How to stop the fall using the ice axe
7. The movement in the rope team on the closed glacier.
8. how to cross closed crevices in rope team
9. Rescue crevice - how to release the rope stretched under the weight of the partner's body and pull it out of the crevice.
10. how not to lose the trigger device when descending
We will repeat all these exercises until EACH of the participants does everything at a GOOD level. This knowledge in a bad situation can save Your life, so every climber must perform this skill set for 100%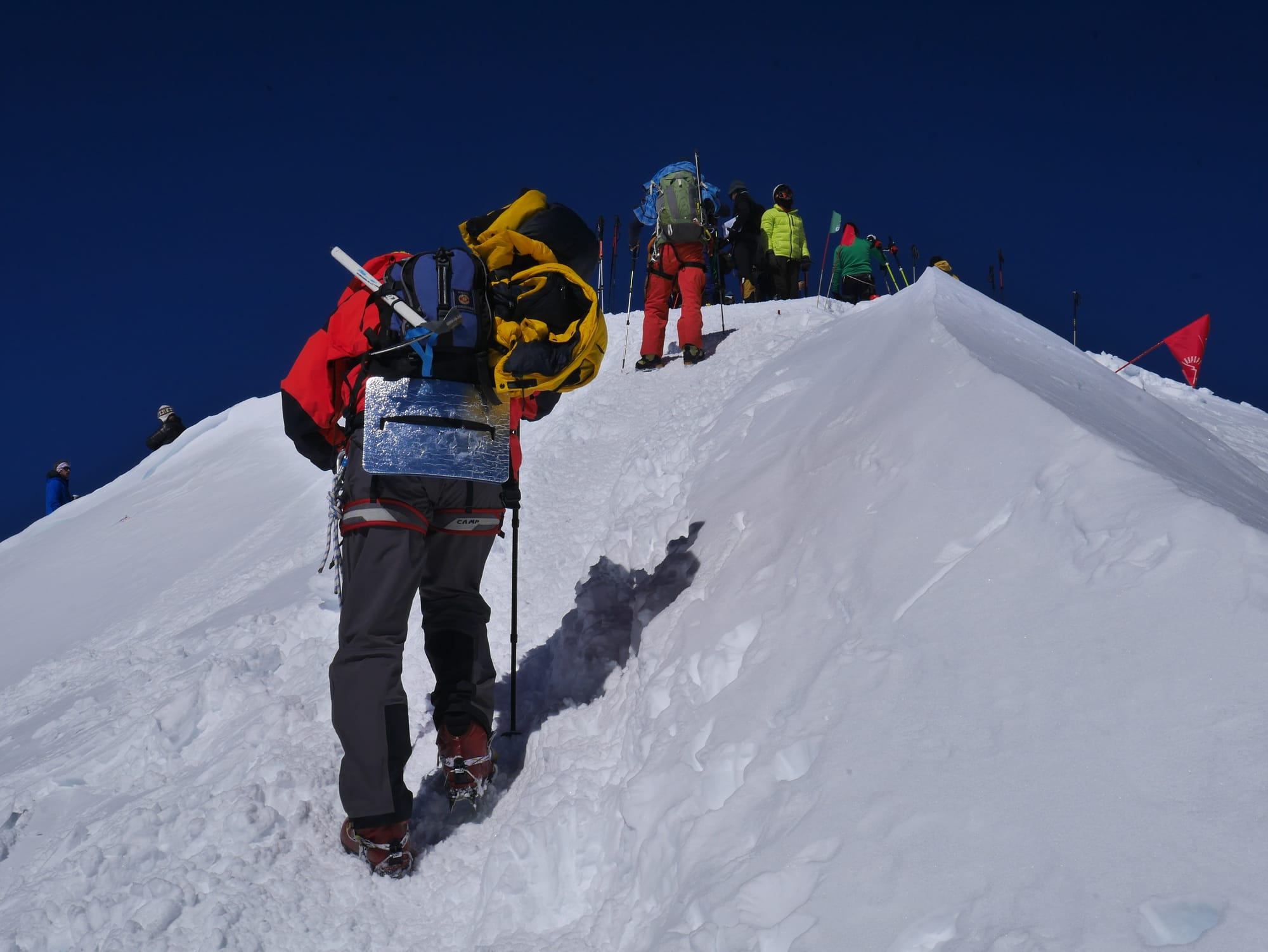 .
Today we have a late lunch and a late dinner again.
And on the sixth day, a full rest, as the next day we go out to Elbrus Summit push.
How the Elbrus summit push will be organized. Again, we will be divided into groups based on the speed of movement, and maybe the starting point. Three options where to start your ascent: the First and most comfortable-is to get on the snowmobile to 5100. This is a win-win for any beginner. The slowest participant can get to the top from 5100 in 8 hours. The second option is to take a snow cat to the Pastukhov Rocks, this is 4800. From here, of course, it is much further to the Top than from 5100. Therefore, participants who decide to Summit push from 4800 should have much better physical fitness than those people who climb from 5100. Well, the third option is for strong participants, for those who decide (if they decide) to go from the shelter on foot. Each of the subgroups, as I wrote above, will have its own guide. Usually we all intersect on the saddle, since we plan the schedule specifically so that we intersect. Our groups usually start the Summit push at 11 PM. From about 6 to 10 am, everyone climb to the Summit of Elbrus. At the Top, everyone will have an unforgettable experience, to see and feel how it is when the whole world is in the palm of your hand. I can say that this feeling can not be compared to anything, and for this reason climb the mountains. We take photos and videos on the Elbrus Summit, we have about 20 minutes to do it, and then we start going down. Undoubtedly, everyone carries away a piece of Elbrus in their heart. There is no doubt that people who have experienced this feeling will undoubtedly want to experience it again and again.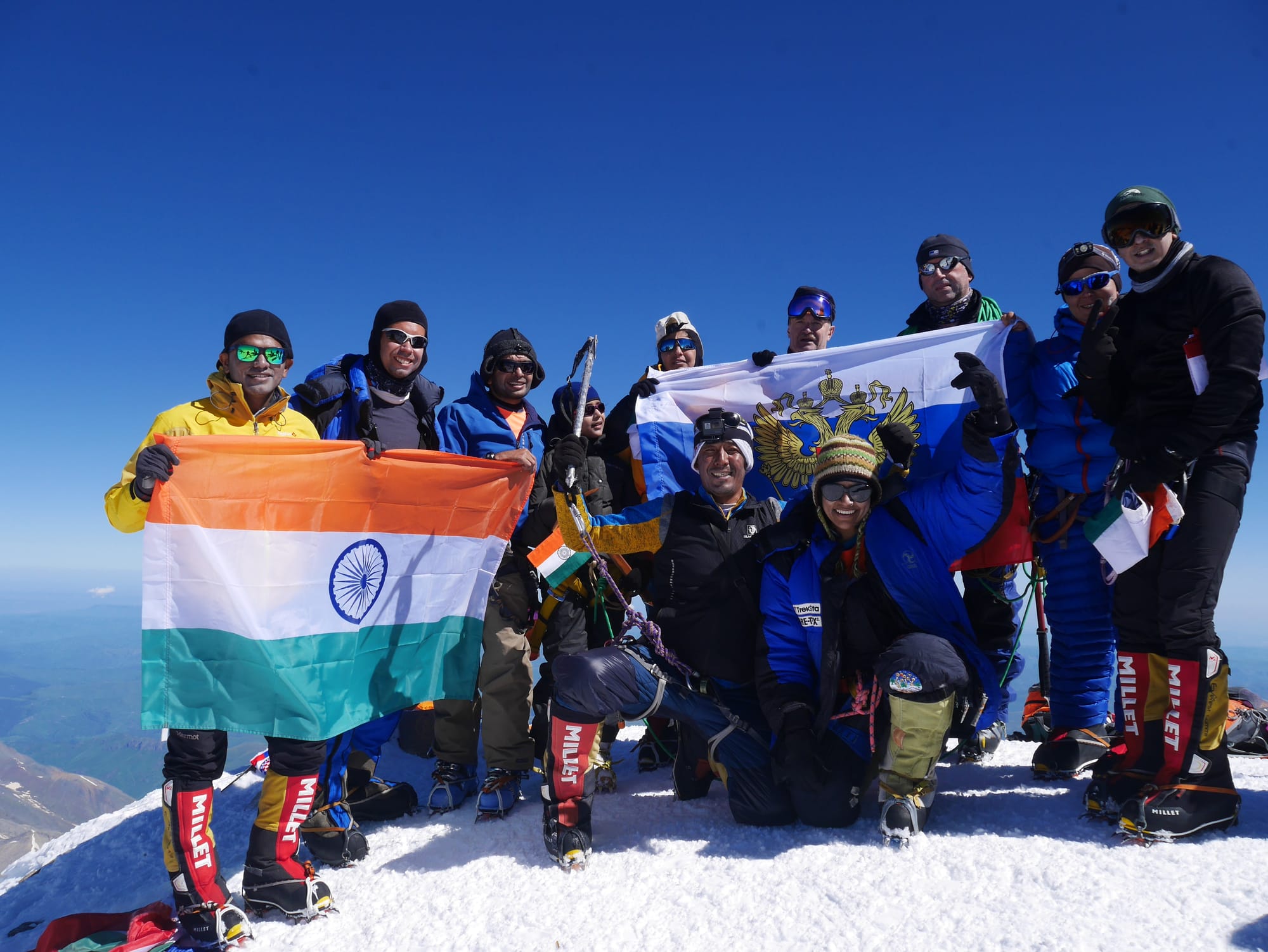 We go down to the camp. From about 12 to 3 PM, all participants will go down to the camp. Here we will have lunch and champagne. As a result, we pack our bags and leave for Terskol, or if everyone is very tired, we stay at the shelter for another night. In the evening, no matter where we are, at the the shelter, or at the bottom of the hotel at Terskol, we celebrate the successful ascent to the Summit of Elbrus.
After descending to Terskol, check in at the hotel. We will take a shower and go for Souvenirs.
The next day, we will escort you to the airport on our transport. On the way, you can hear more stories from our driver Muhajir. In Mineral Vody airport we tell you:
"Goodbye, see you again!»
MOUNT ELBRUS 5642 CLIMBING EXPEDITION-2020, RUSSIA
THE COST (PRICE) INCLUDES:
1 Invatation Letter
2 Transfers Min Vody to Azay, Azay to Min Vody return time.
3 Climbing guide with very big mt Elbrus experience, 8000+ summiter also for every 3 members
4 Accommodations:
Hotel in Azay 3 night & Huts 4 nights.
4 All meals in Huts in climbing period
5 All needed permits & Registrations In Terskol.
6 Cook.
7 Group equipment (ropes, Ices crews)
8 All transfers, Taxi, Cabel Car per programe
9 Invatation latter to get Russian Tourist Visa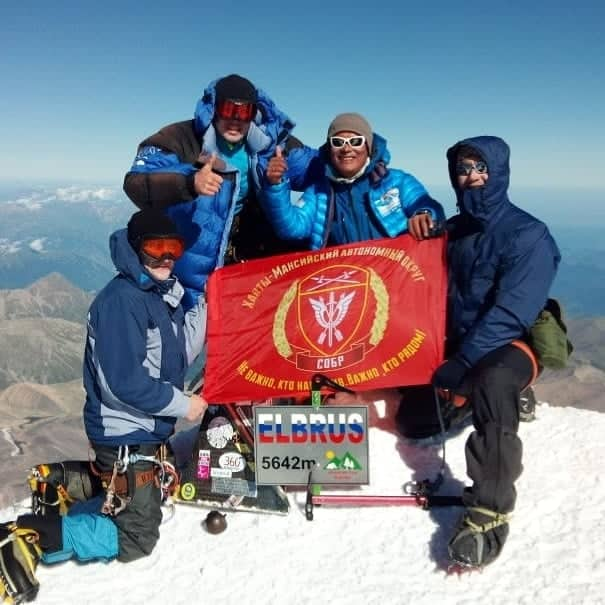 COST (PRICE) DOES NOT INCLUDE:
1 All meals in Terskol
2 Personal equipment.
3 Personal health & climbing Insurance.
4 Emergency evacuation & medical expense.
5 Alcoholic & bottled beverage mineral.
6 Rara truck Or Snow Cat for summit day if need from Burrels to Pastukhova Rock 4800 ( 100$ each person if need)
7 International flight ticket
8 Domestic flight ticket Moscow- Min Vody- Moscow
Extra cost: flight Moscow- Mineralnye Vody- Moscow- 400$ each person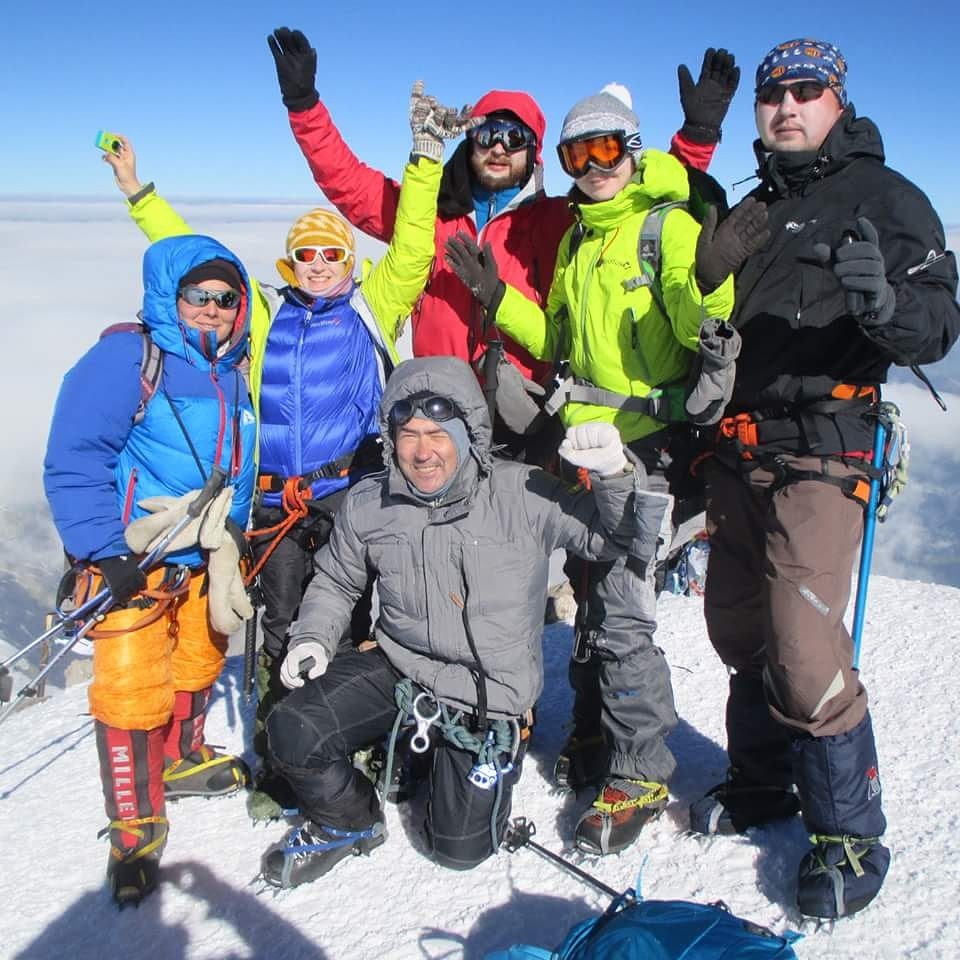 ITINERARY:
ItinIerary of 8-days Elbrus climb
Day 1 - Meeting at the airport at 2.30 p.m., group transfer to hotel Polyana Narzanov (2000 m). If you arrive after that time you can order a private transportation which costs 80 EUR one way. Overnight at hotel.
Day 2 - Acclimatization hike to top station of cable car on Mt. Cheget (3000 m) ore to waterfall Hair of Girl. On the way you can see a beautiful waterfall and observatory. From the Mt. Cheget the beautiful view of majestic Elbrus opens. Overnight at hotel.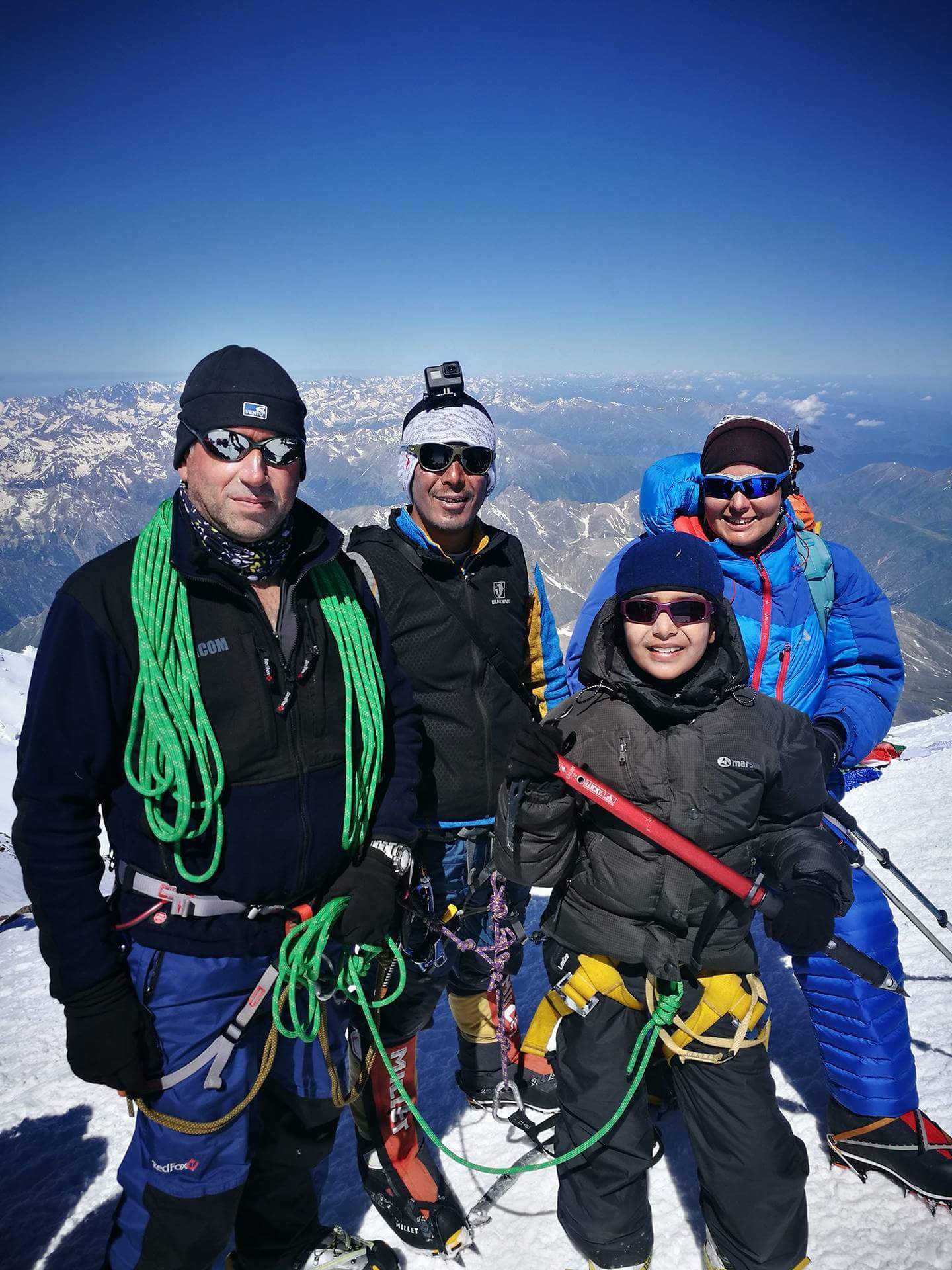 Day 3 - Ascent to the National Park Hut (3900 m) using ski-lifts. Acclimatization hike up to the beginning of the two parallel rocky ranges and probably higher (4200-4300 m). Overnight stay at the hut.
Day 4 - Acclimatization hike up to Pastukhov Rocks (4800 m)Mt. Elbrus climb. Overnight stay at the hut.
Day 5 - Relax day. During a short snow- and ice-courses the guide will teach you how to use an ice-axe and how to walk in crampons. Overnight stay at the hut.
Day 6 - Summit day. We start ascending about 1 in the morning. As a rule, participants ride a snow-cat. (Snow Cat charge is not include at the tour cost) In case a group decides to hire a snow-cat they ride it up to Pastukhov Rocks and start walking only from 4800 m. After summiting we descend to the hut and stay there. Elbrus area
Day 7 - Reserve day. Descend to the Baksan valley. Overnight stay at hotel.
Day 8 - Drive to Mineralnye Vody airport according to the earliest flight of participants. It is probable that you will have to spend some time at the airport if your flight does not depart as a first. In this case you can order individual airport transfer which costs 80 EUR.
Price:
Standart - USD 900 (May- September), USD 1200 (November - May)
* - for booking for 2 and more paxes - discount 3%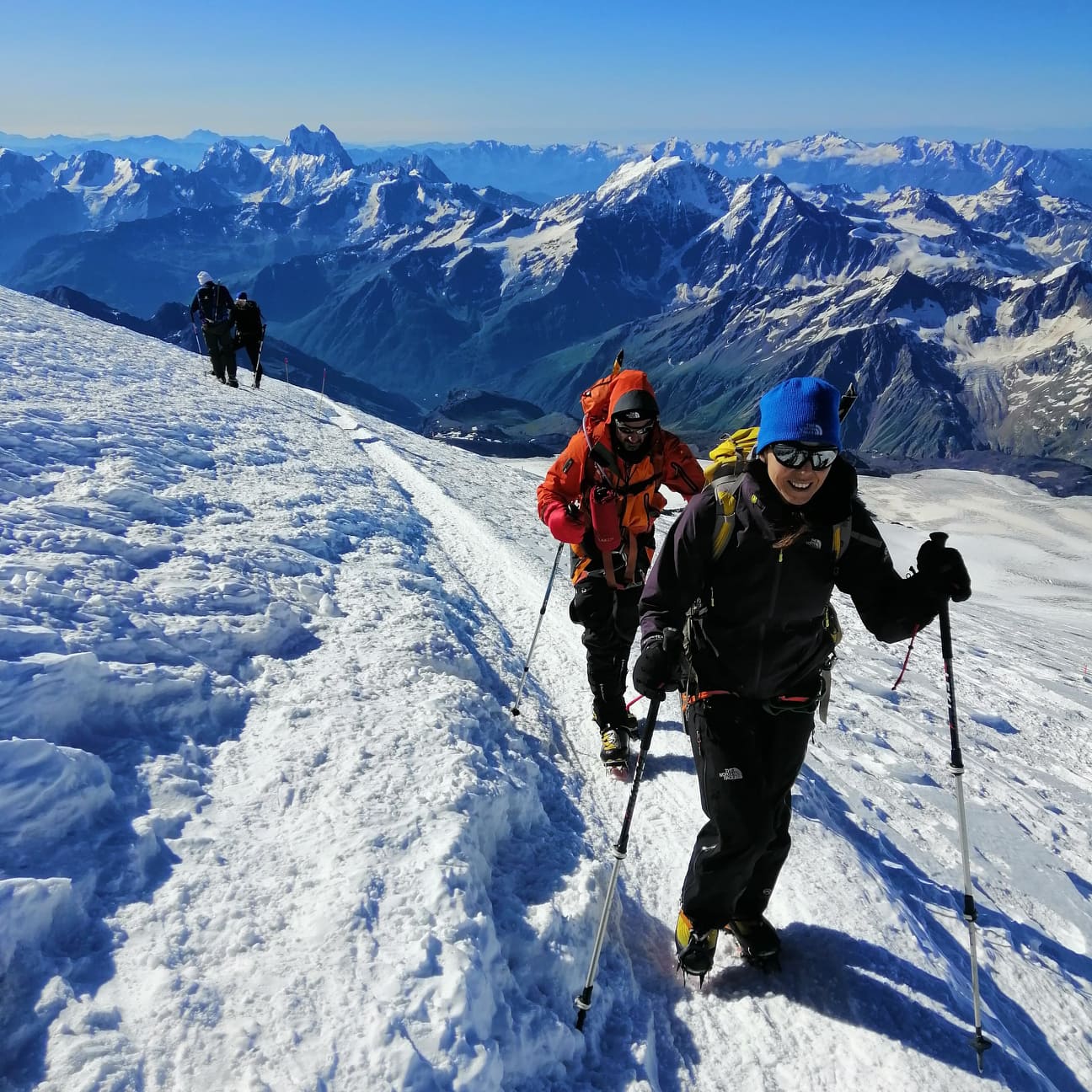 EQUIPMENT LIST FOR MT ELBRUS 5642 CLIMB
Sleeping bag
Headlamp
Climbing boots
Crampons
Hurness
Ice exe
Discender
Jumar
Carabine- 4 peas
Down jacket -25 comfort
Down pants – 25 comfort
Thermo pants
Thermo t-shirt
Flees jacket
Gore tex pants
Gore tex jacket
Socks – 4 peas
Liner gloves – 3 peas
Summit gloves
Trekking shoes
Light t-shirt- 2 peas
Sun cream- 50
Lip Balm
Thermos- 1 Liter
Sunglasses
Ski goggles
Trekking poles
Shower shoes
Light pants
Duffle back
Warm Hat
Buff ore Balaclava
Sun Hat
Makalu Extreme Treks and Expeditions will provide to our Full and VIP service members One T-shirt with company logo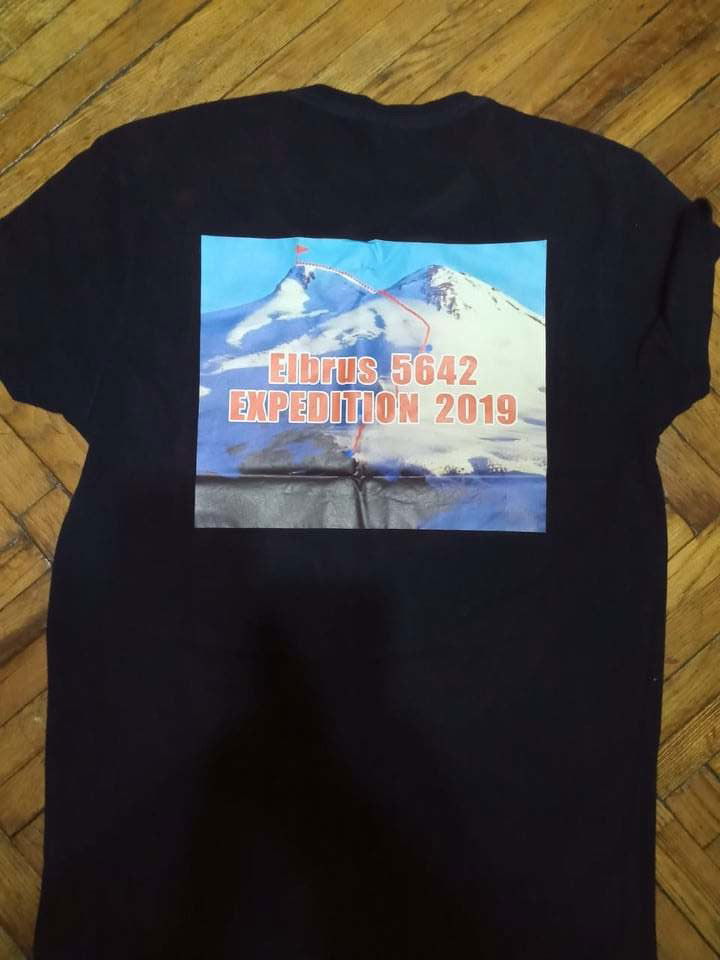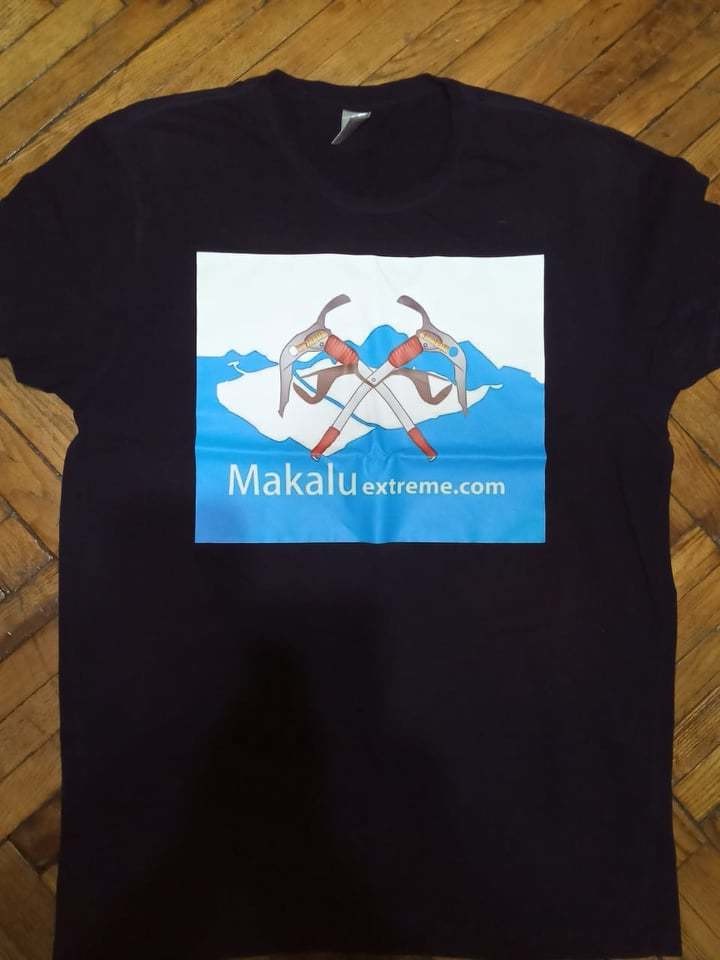 Here is some photos to illustration what kind of meals usually you can have at our expeditions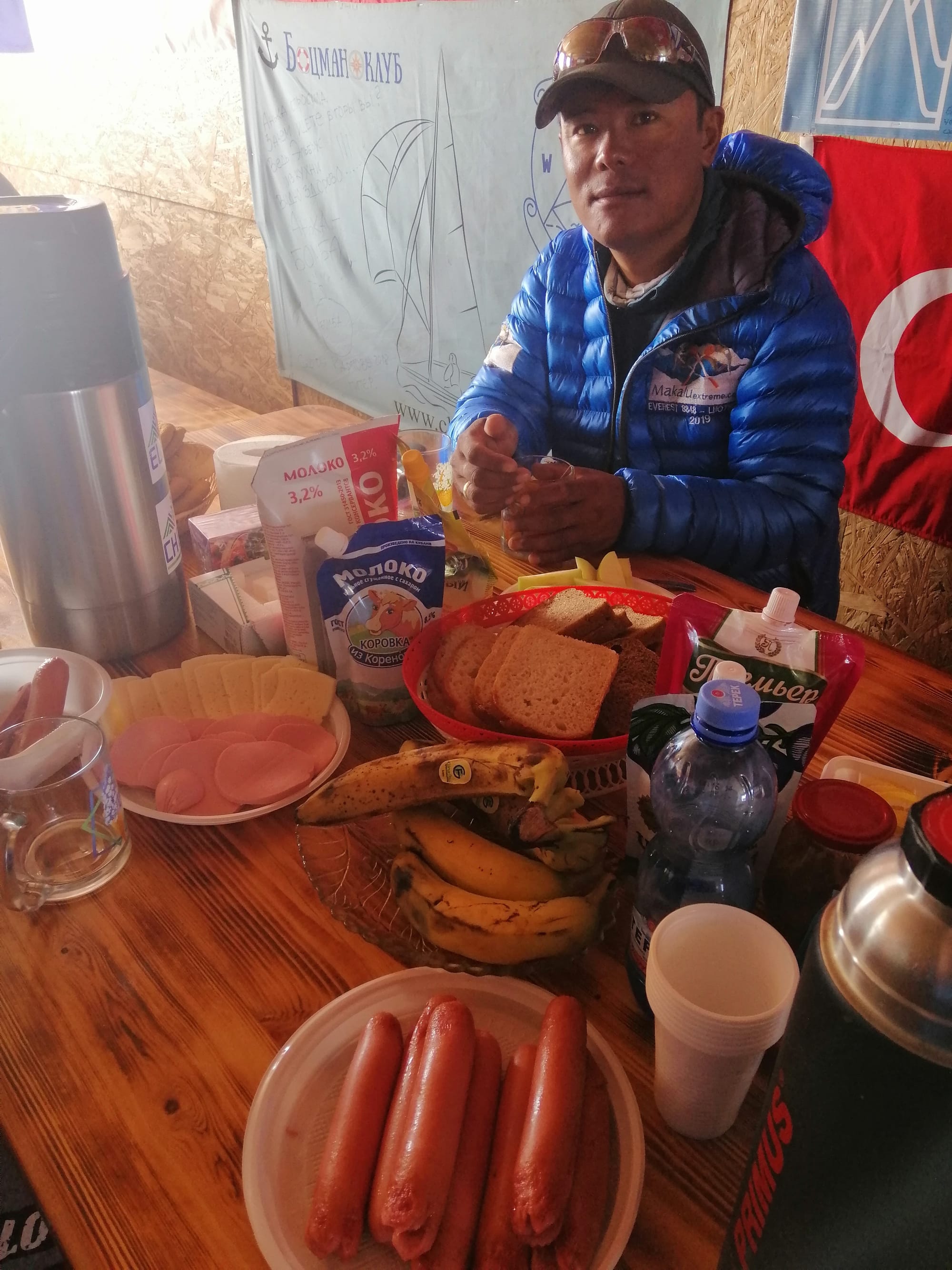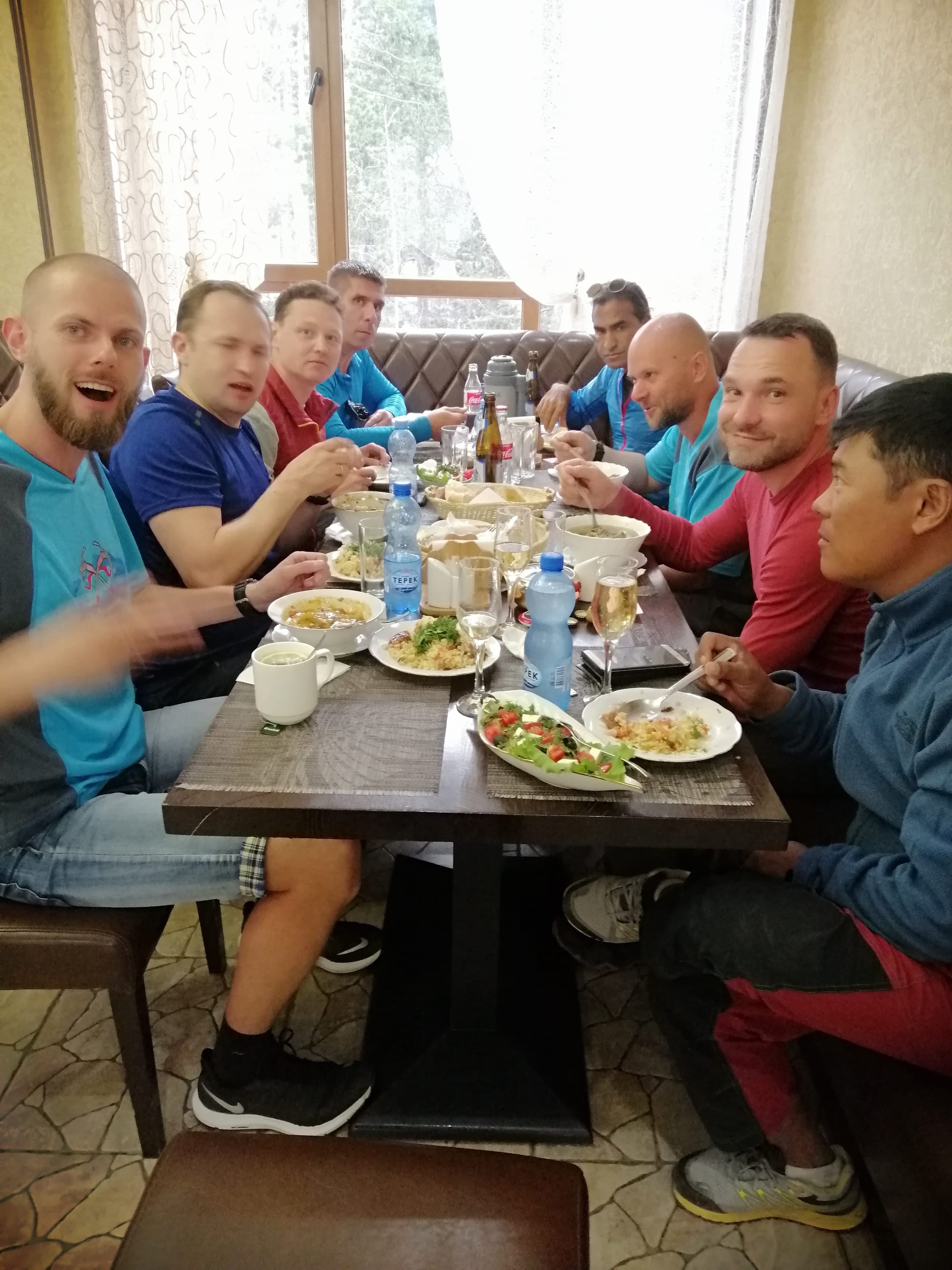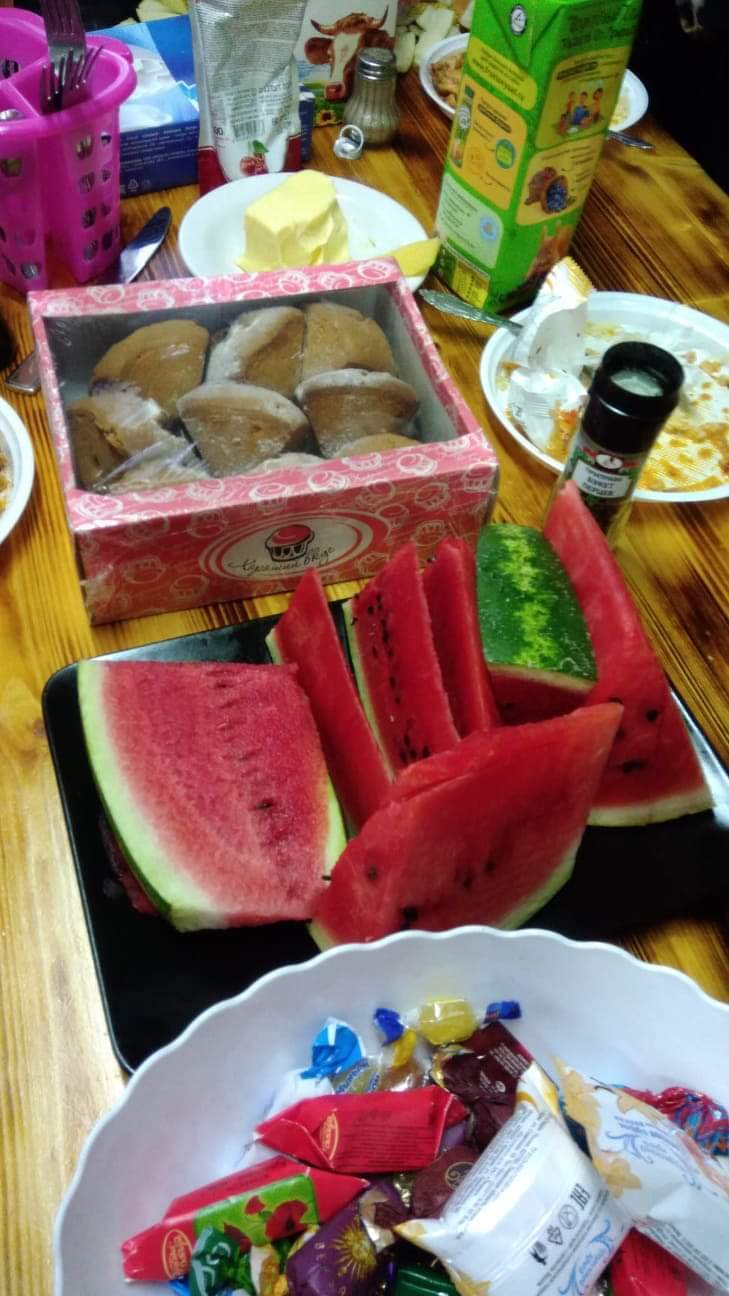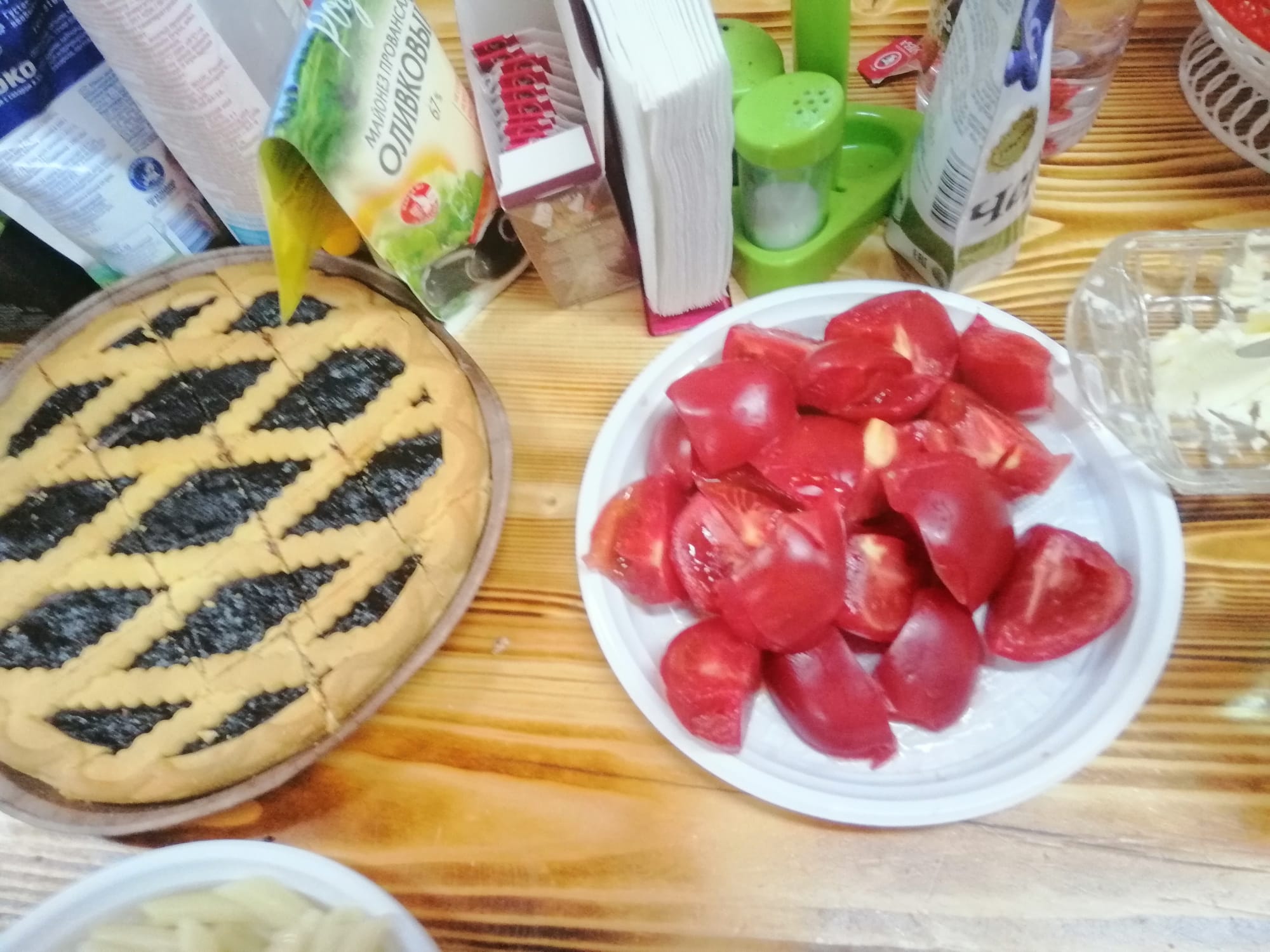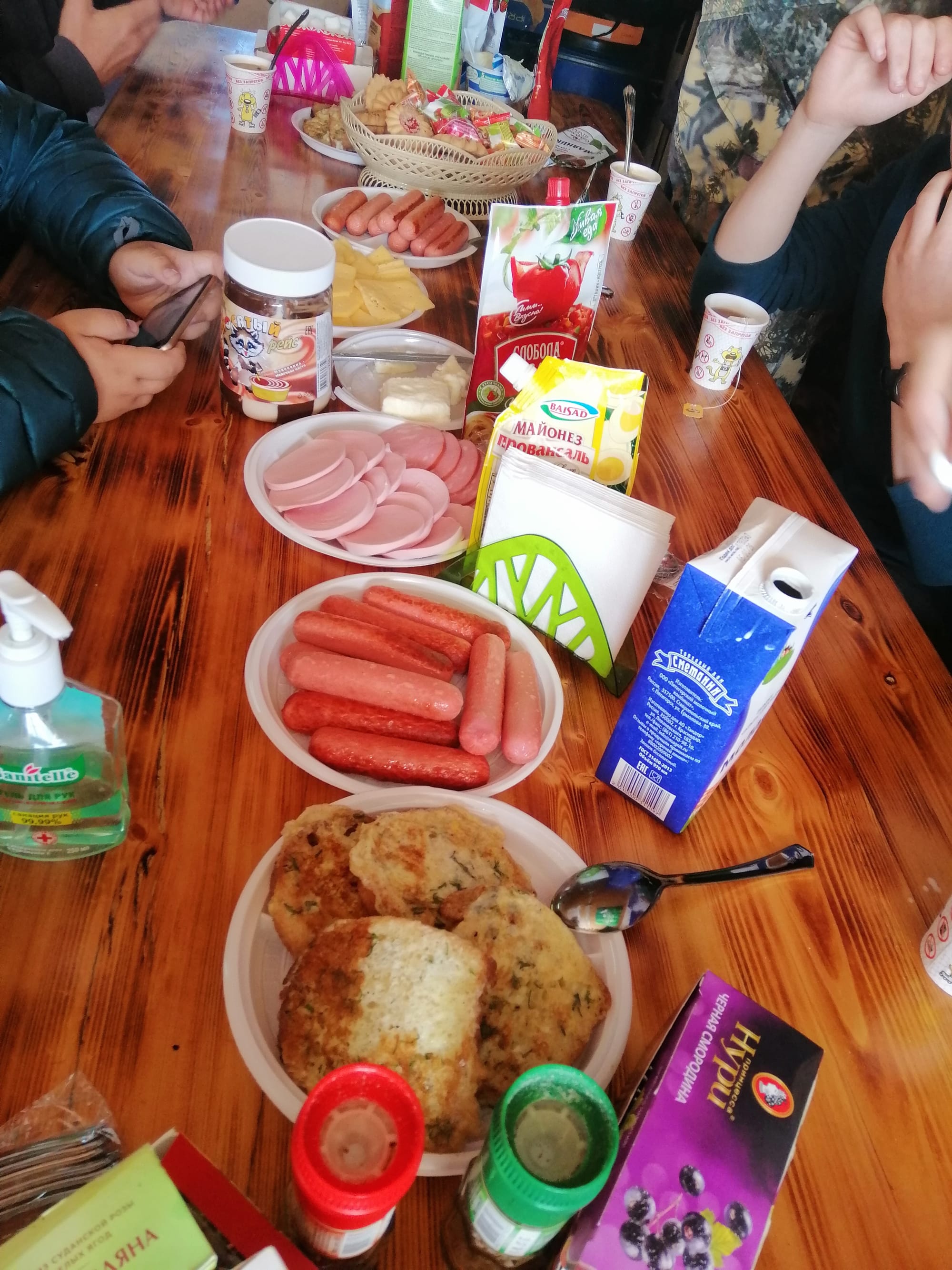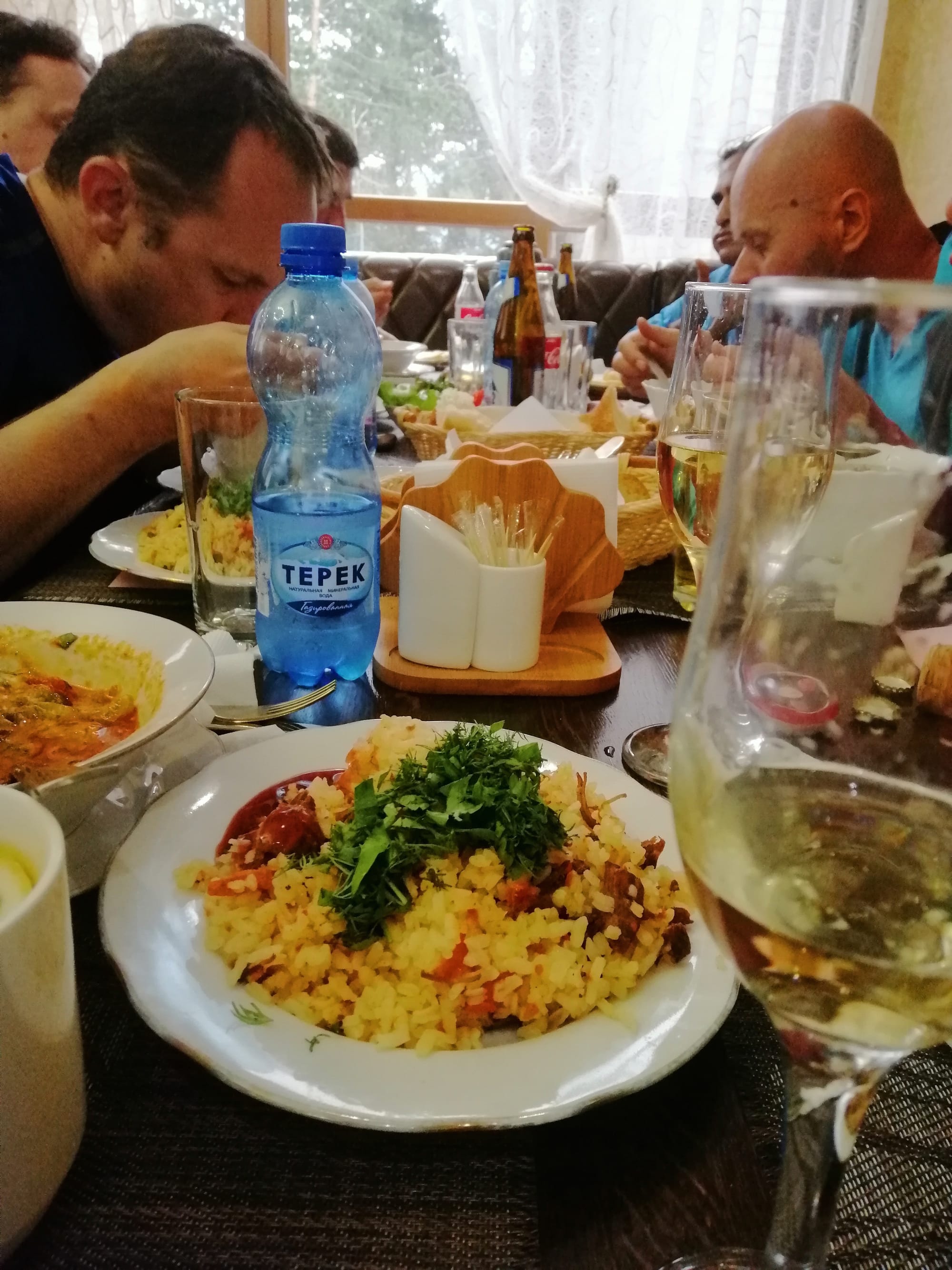 Here is photos of our hotel, where will stay all our full and VIP service members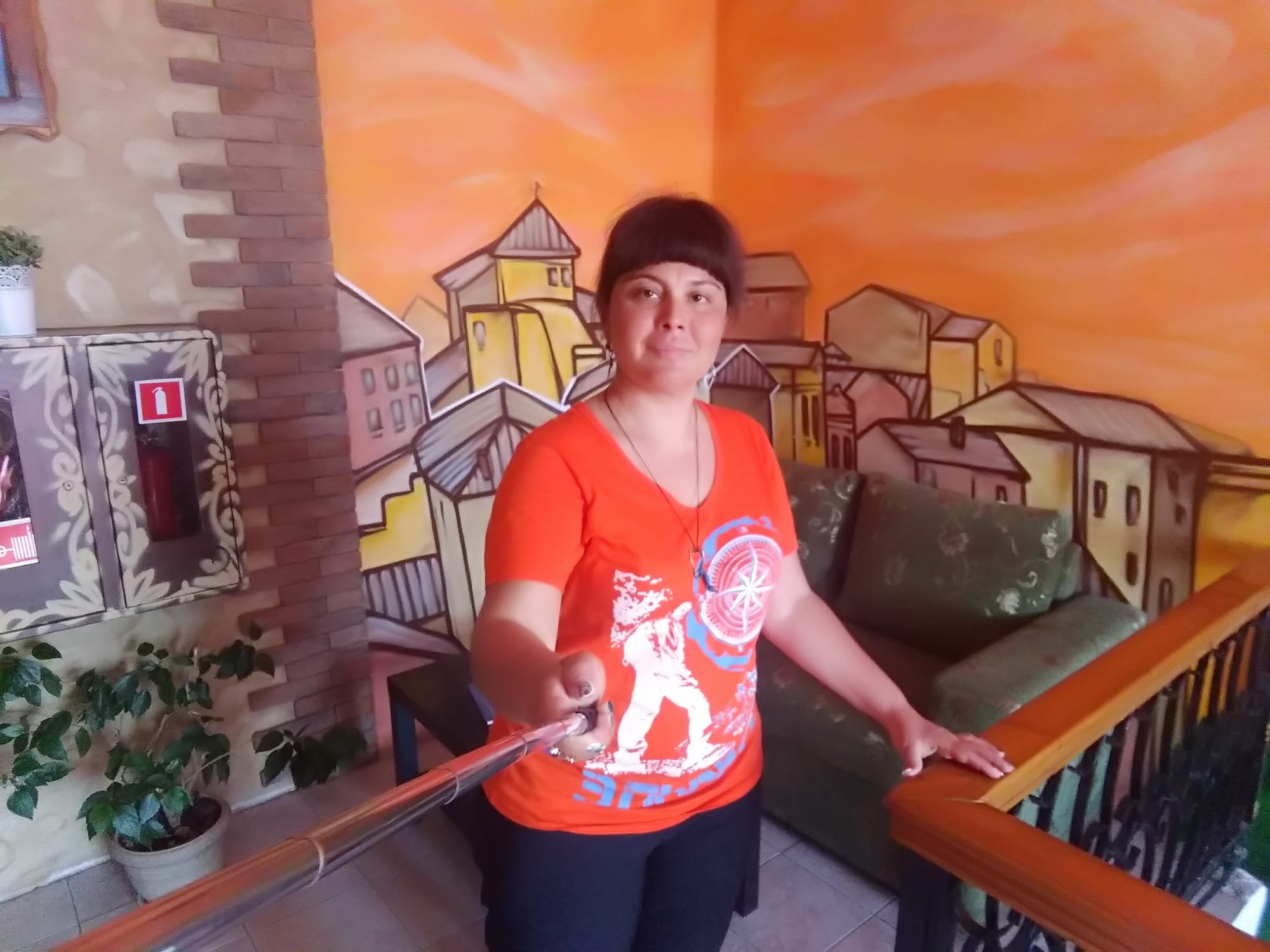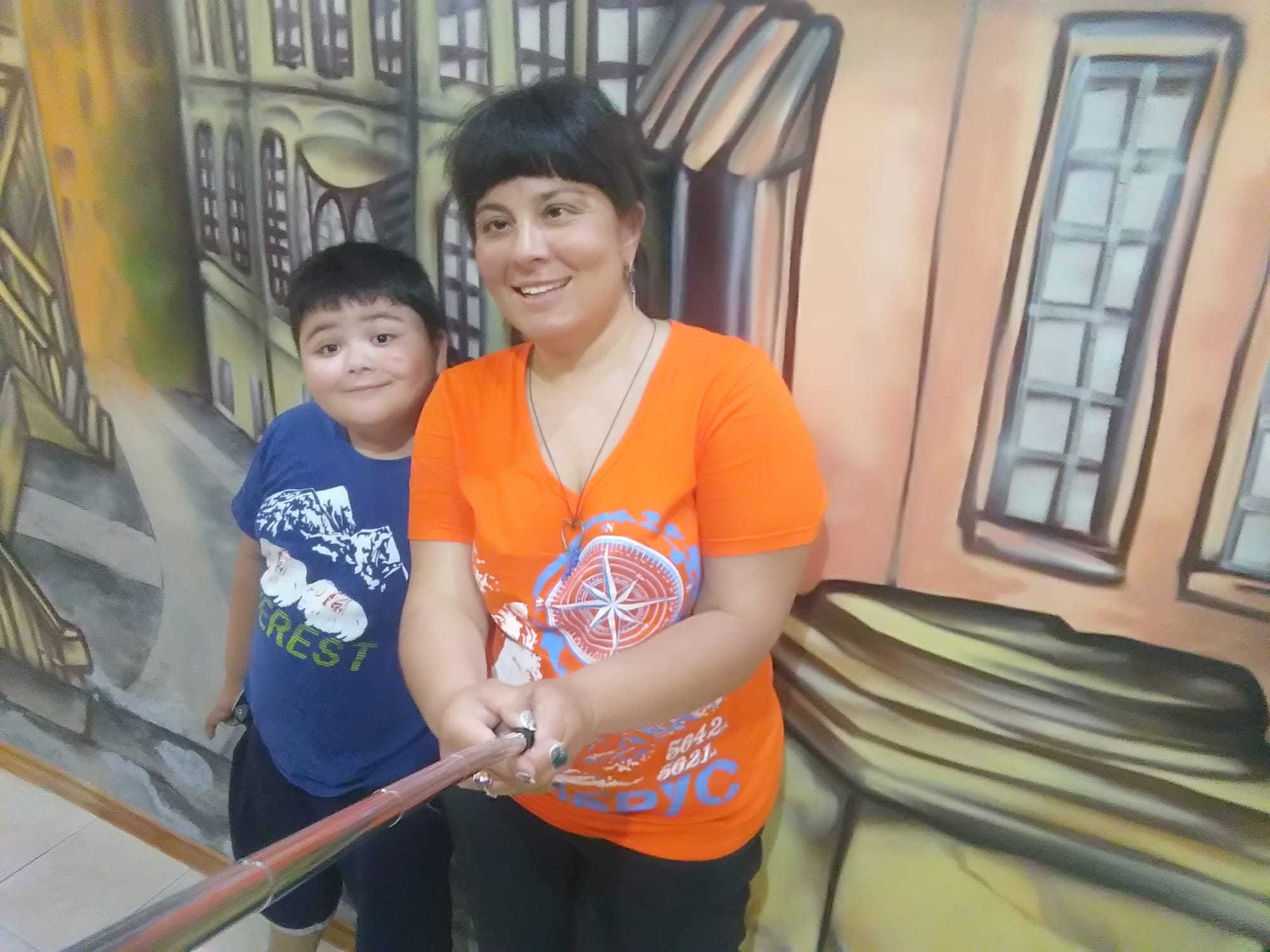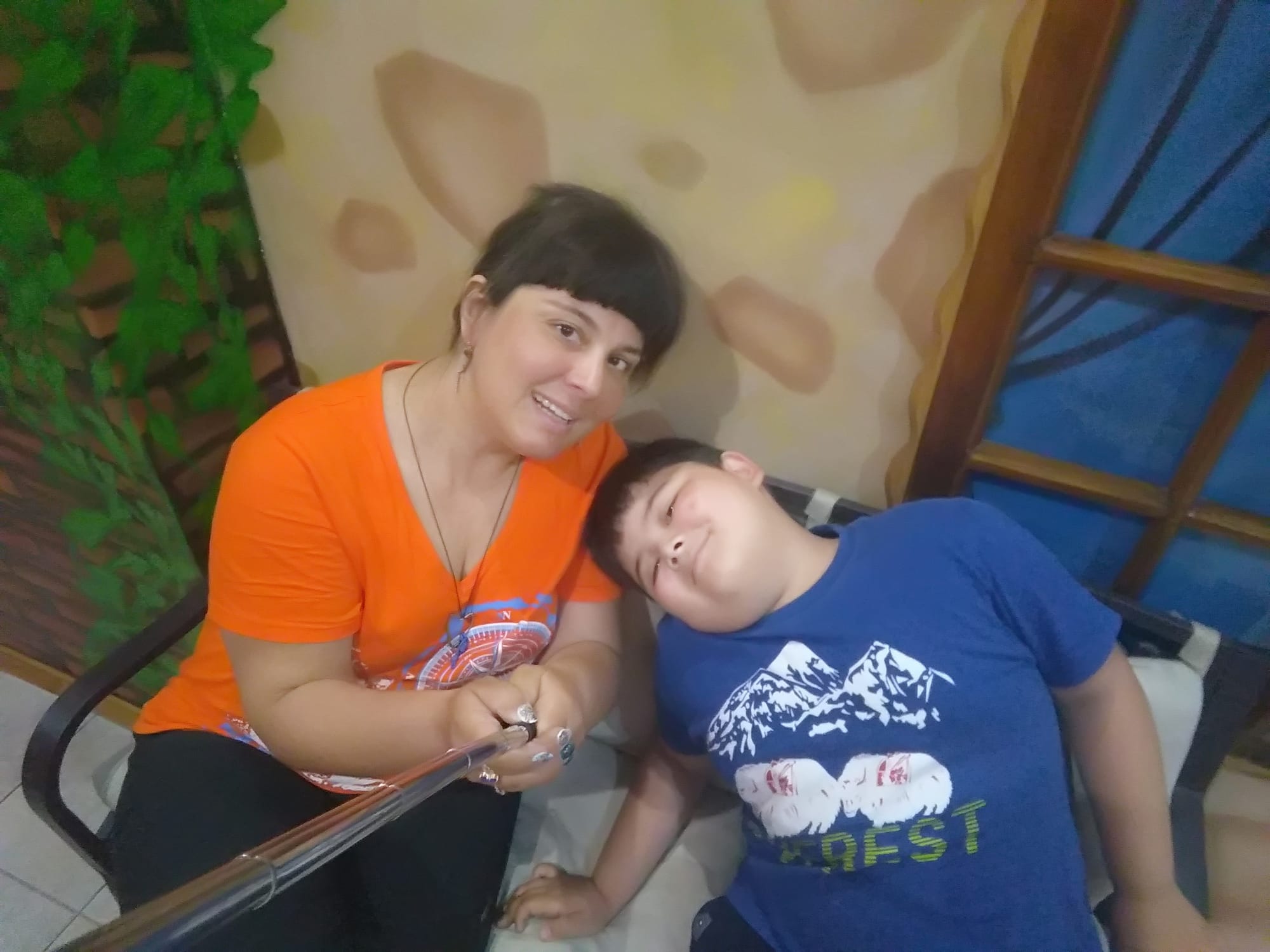 ALL MATERIALS AND PHOTOS OF THE SITE ARE THE PROPERTY OF MAKALU EXTREME TREKS & EXPEDITION. THEIR USE IS PERMITTED ONLY WITH THE CONSENT OF THE OWNERS OF THE COMPANY.