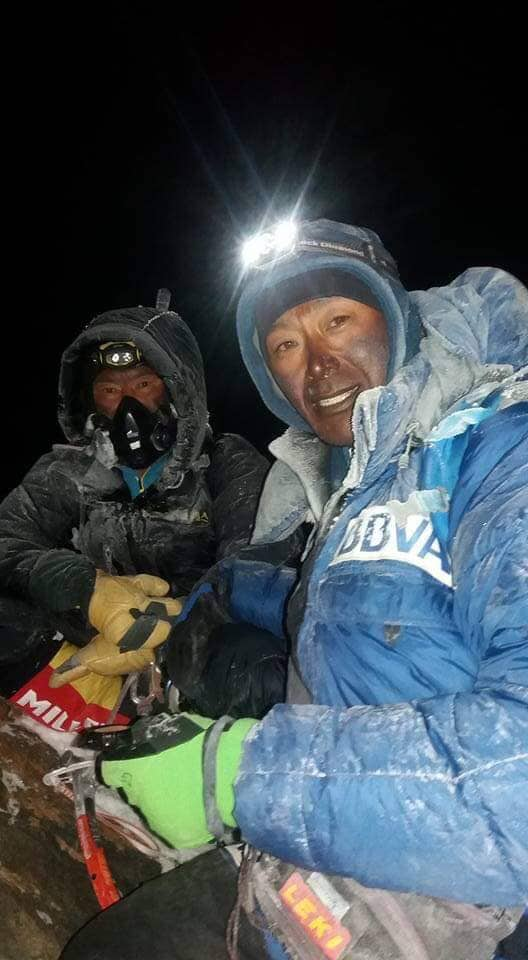 ITINERARY FOR INTERNATIONAL NANGAPARBAT 8125 CLIMBING EXPEDITION- 2023,
PAKISTAN, HIMALAYA
1 Arrive Islamabad welcome & Transfer to Hotel Hotel 512m
2 Briefing in Alpine club of Pakistan in Islamabad. Hotel 512m
3 Drive from Islamabad – Chilas Hotel 1265m
4 Drive from Chilas – Halalay bridge & trek to Sair camp Camping 3200m
5 Trek from Siar camp – Kutgali Camping 3680m
6 Trek from Kutgali – Nanga Parbat Diamir Base camp Camping 4300m
7 CLIMBING PERIOD (24 Days) Camping
32 Trek return from Nanga Parbat – Sair camp Camping 3680m
33 Trek return from Sair camp – Halalay bridge & drive to Chilas Hotel 1265m
34 Drive from Chilas – Islamabad Hotel 512m
35 Transfer to Islamabad international airport to onward you own destination. En-route Fly out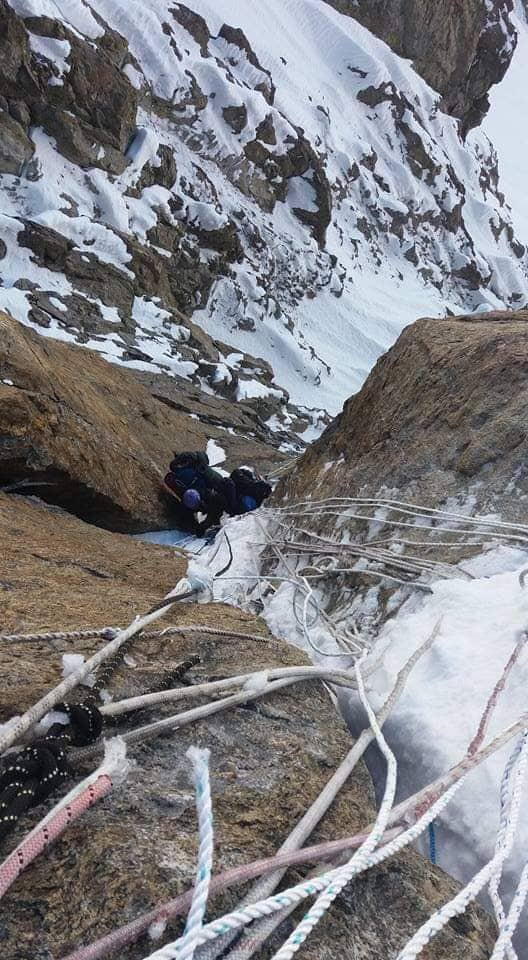 INTERNATIONAL NANGAPARBAT 8125 CLIMBING EXPEDITION- 2023,
PAKISTAN, HIMALAYA
FULL SERVICE UP TO SUMMIT COST (PRICE)- 25000$
THE COST (PRICE) INCLUDED:
1 Transportation :
Islamabad & Skardu
airport pick and drop on arrival and departure.
Both ways air condition bus/ mini bus between Islamabad-Chilas - Islamabad.
Air-condition car for briefing in Alpine club of Pakistan in Islambad.
Local bazaar transportation if require.
4x4 Jeep / Toyotas between Chilas – Halalay bridge - Chilas both ways.
2. Makalu Extreme Treks Expeditions providing accommodation based on below Hotels.
City Hotel Names Type Of Rooms Nights Breakfast Lunch Dinner
Islamabad Envoy Hotel Twin Sharing 03 Included Excluded Excluded
Chilas Shangrilla Twin Sharing 02 Included Included Included
NOTE: Makalu extreme providing three 3*/4* Hotel in Islamabad city. Other all Hotels will be best standard, we are providing twin sharing rooms, Single occupancy providing for those guests who haven't trekking/climbing partner. In case of not availability of rooms then we will provide any other equal standard hotels. All hotel rooms will be twin sharing. In case of extra stays in hotel then we will charge corporate rate without meals.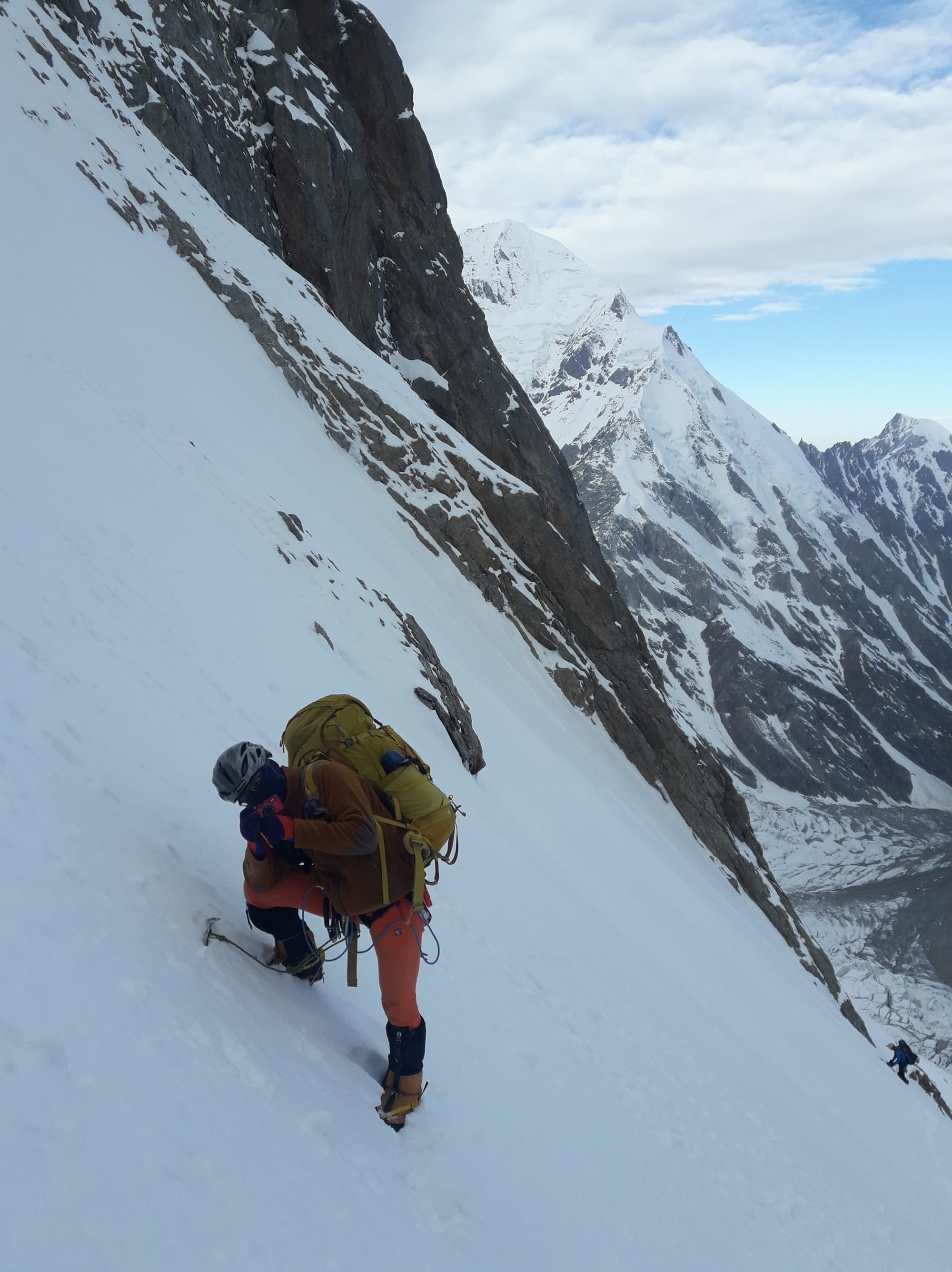 3. Govt Tax & Fees:
Nanga Parbat climbing permit fee.
Insurance for local staff.
Tool taxes.
Bridge crossing and camping fees.
Documentation fee.
Population fee Note In case of pollution, fine/penalties will be the responsibility of expedition/ Trekking leader or member of group.
4. Low Altitude Porters Way up from Halalay Bridge – Nanga Parbat base camp 75kg allow each climber Way down from Nanga Parbat base camp – Halalay Bridge 50Kg allows each climber.
Note. In case the baggage exceed more than above mentioned kgs then we
will charge normal porter rates.
5. OUR STAFF
EXPIRIENCE SHERPA GUIDE, WHO WILL LEAD THE EXPEDITION
1 CLIMBING GUIDE- 1 MEMBER
one well experience local guide who can speak English
our cook will provide you all delicious foods, English, Pakistani, Korean, Italian, Chinese and Thai.
Kitchen boy will help with cook and waiter will serve you time to time while trekking and camping period.
Porter Sardar will lead low altitude porter on require places.
6. Kitchen Equipments Completed kitchen utensils.
Lamp for light while trekking. Chinese/Korean cooking stoves.
7. Camping Equipments
Member sleeping tent along with Comfortable molty foam for member's tent inside.
Comfortable chairs and table.
Toilet Tent.
Store Tent
Office Tent
Hot shower tent.
Note We have been providing the north face tents, 01 member for one include foam and pillows.
8. Food Services
We will provide full board dishes beside tea times, fresh fruits, dry fruits, snacks at base camp and while trekking.
All vegetables, meats, chickens, egg, members and staff plus low altitude porters food included.
9. Extra services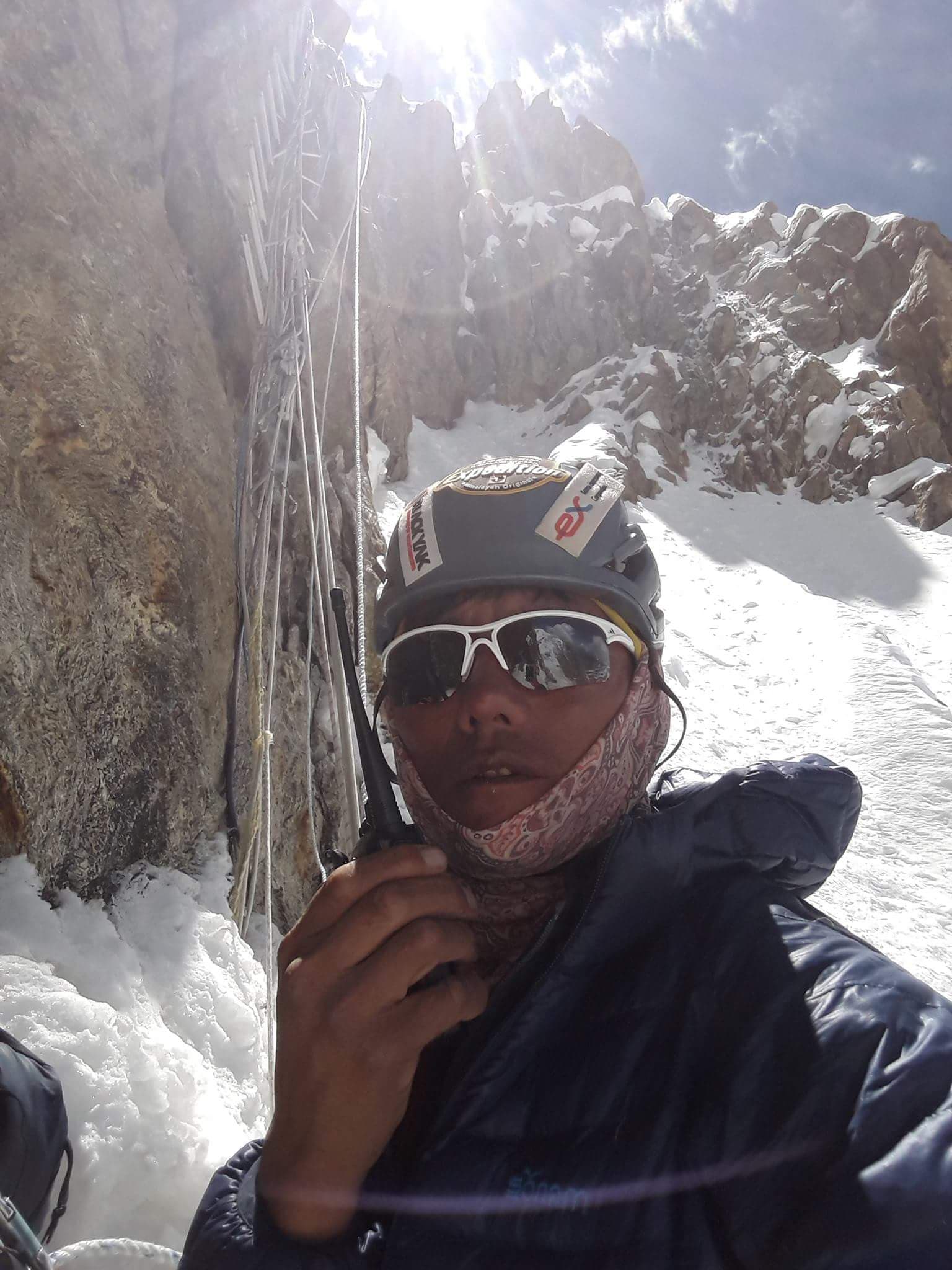 Makalu Extreme provide below things as additional.
Electric Generator/ Solar systems.
Gas heating system in dinning at base camp if requires.
Comfortable foam.
Bamboo sticks.
4 Walkie Talkie sets.
1 Thuraya satellite phone at base camp for emergency calling.
Assistance for international flight changes.
Dinning mess will cover by carpeted.
Makalu Extreme Treks and Expeditions will provide to our Full and VIP service members One Base Camp Warm Jacket and one Expedition Duffle back size XL with company logo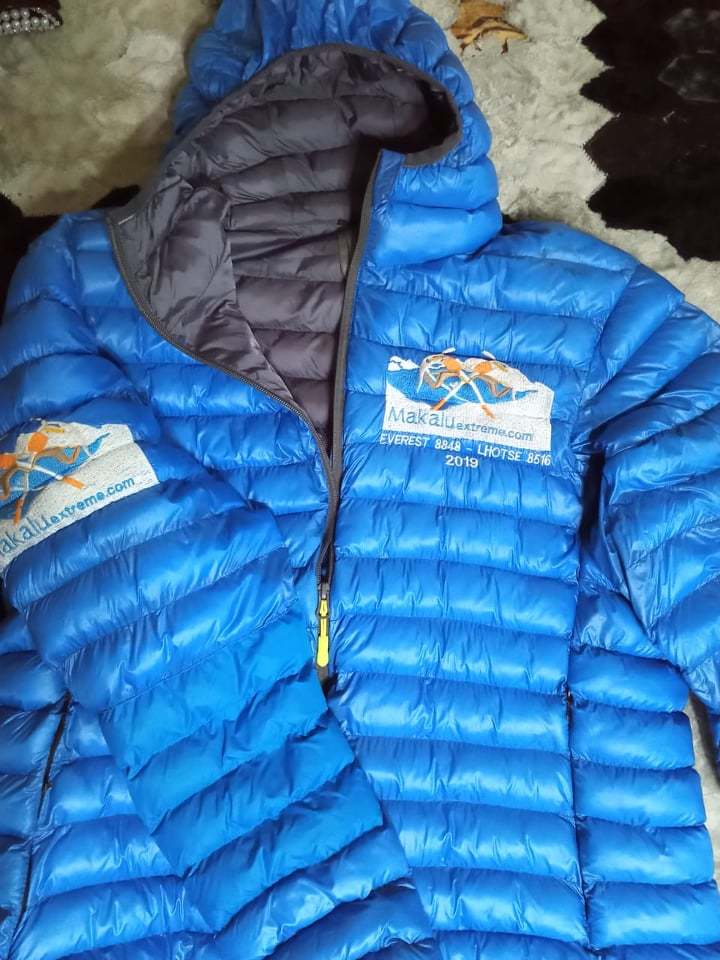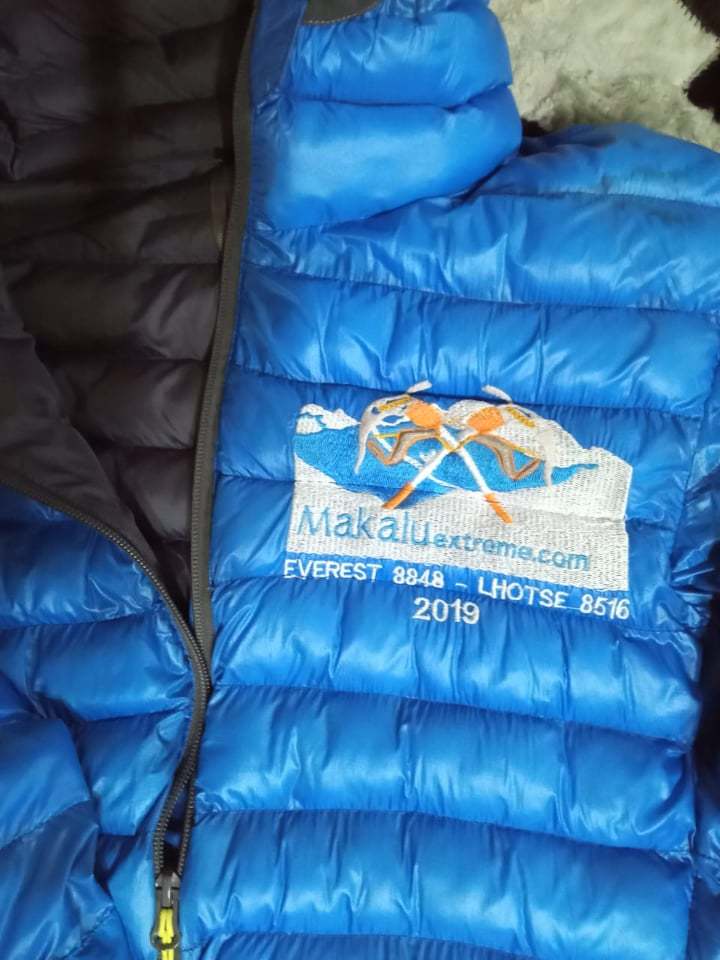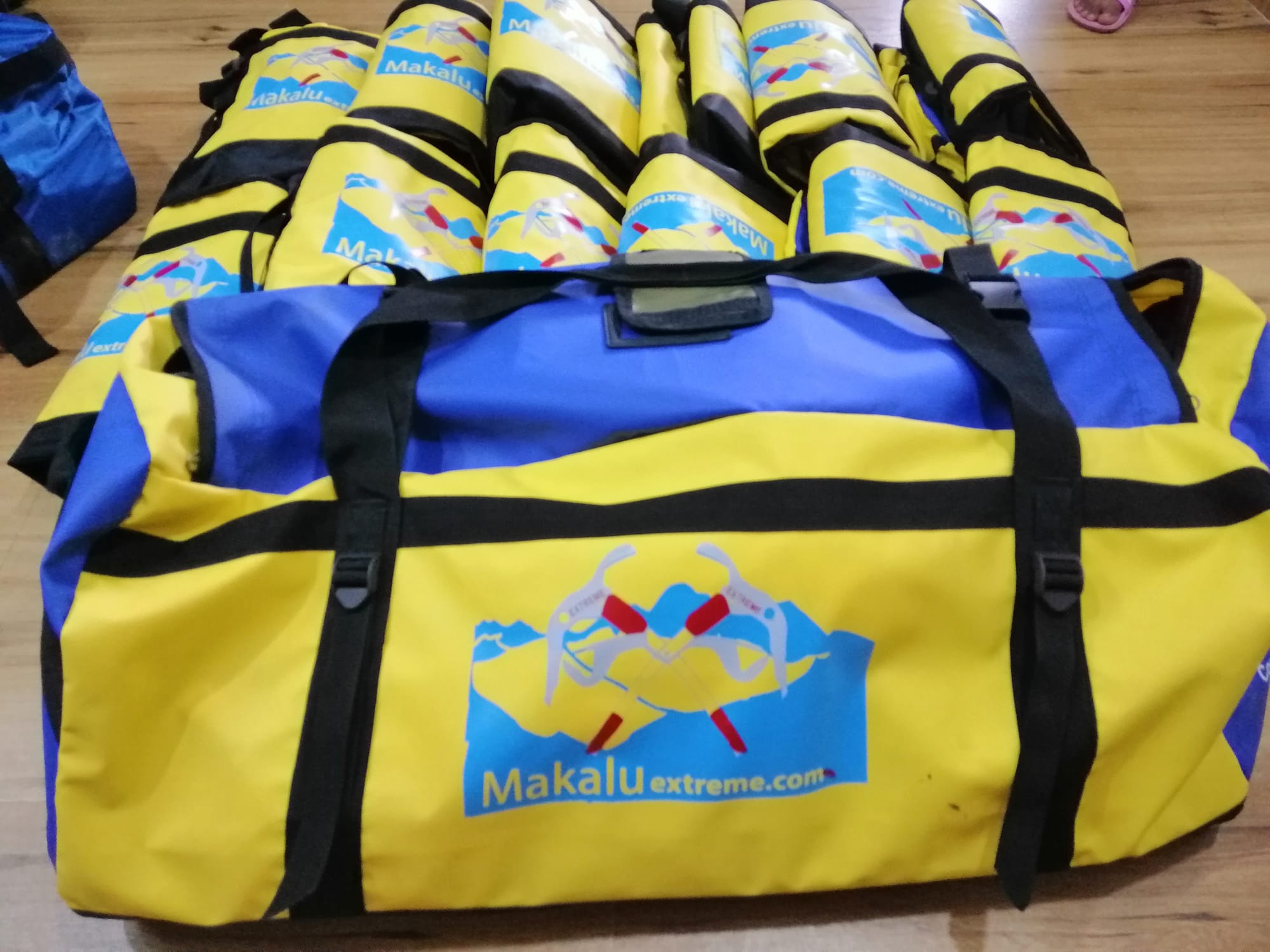 Here is some photos to illustration what kind of meals usually you can have at our expeditions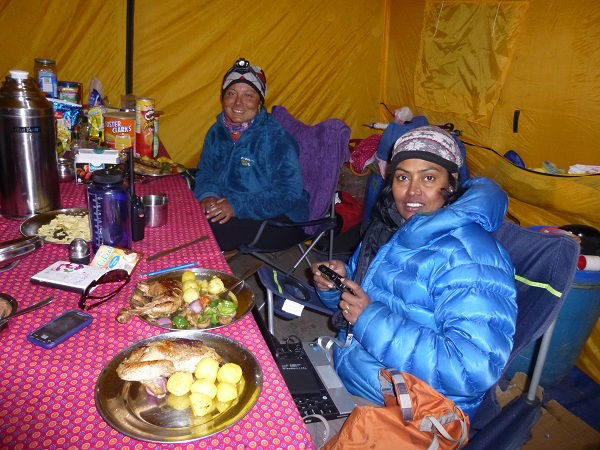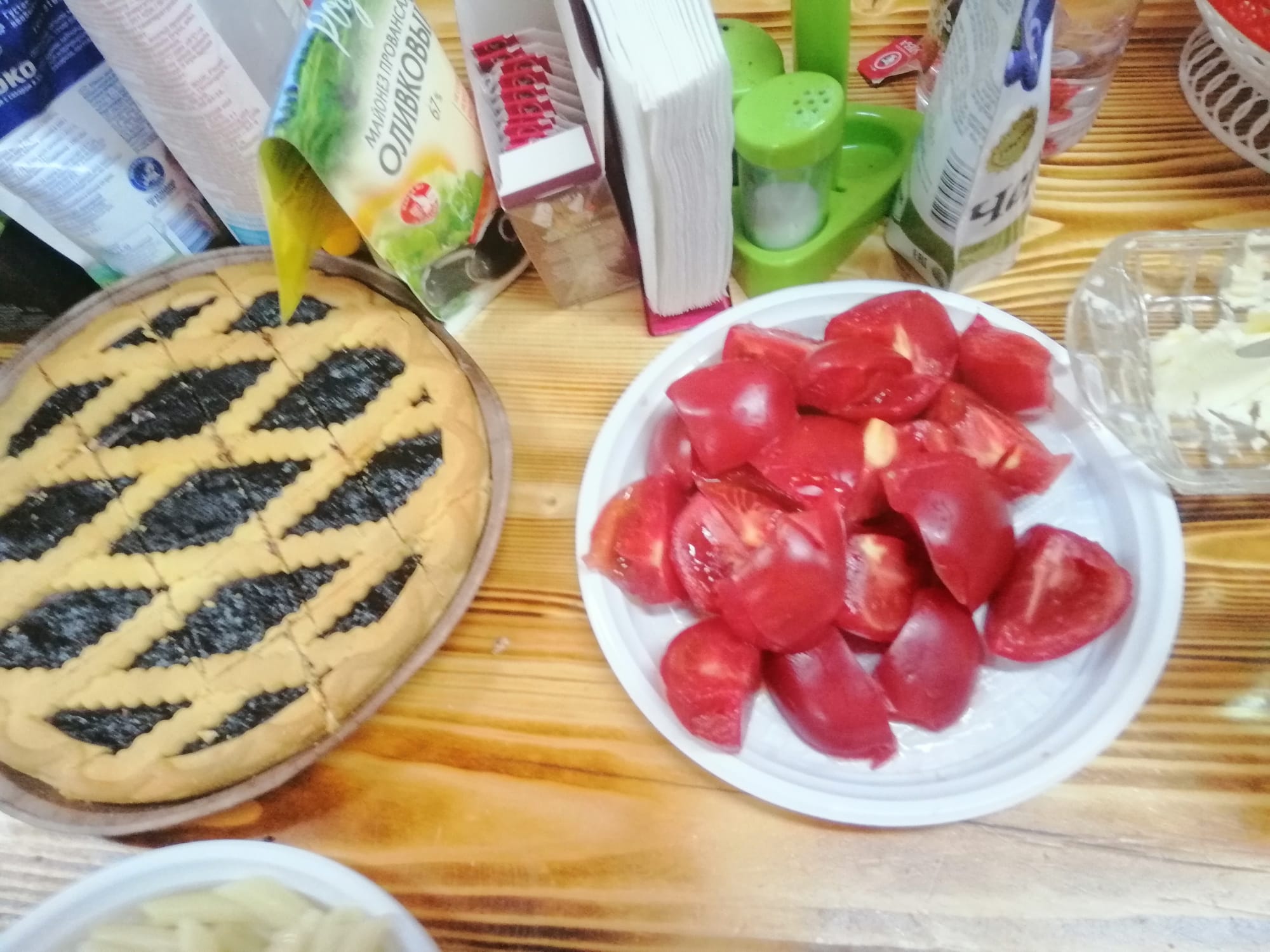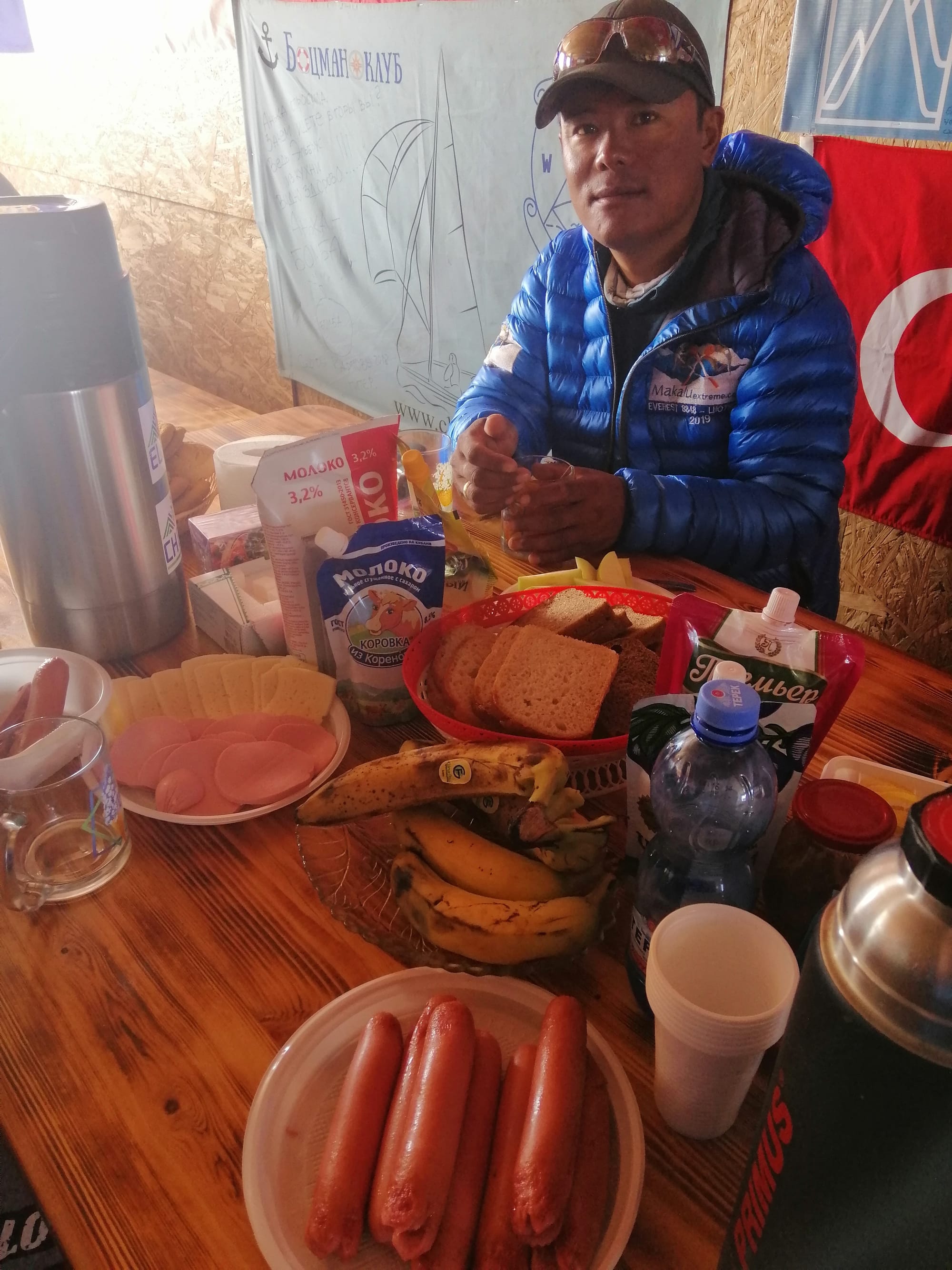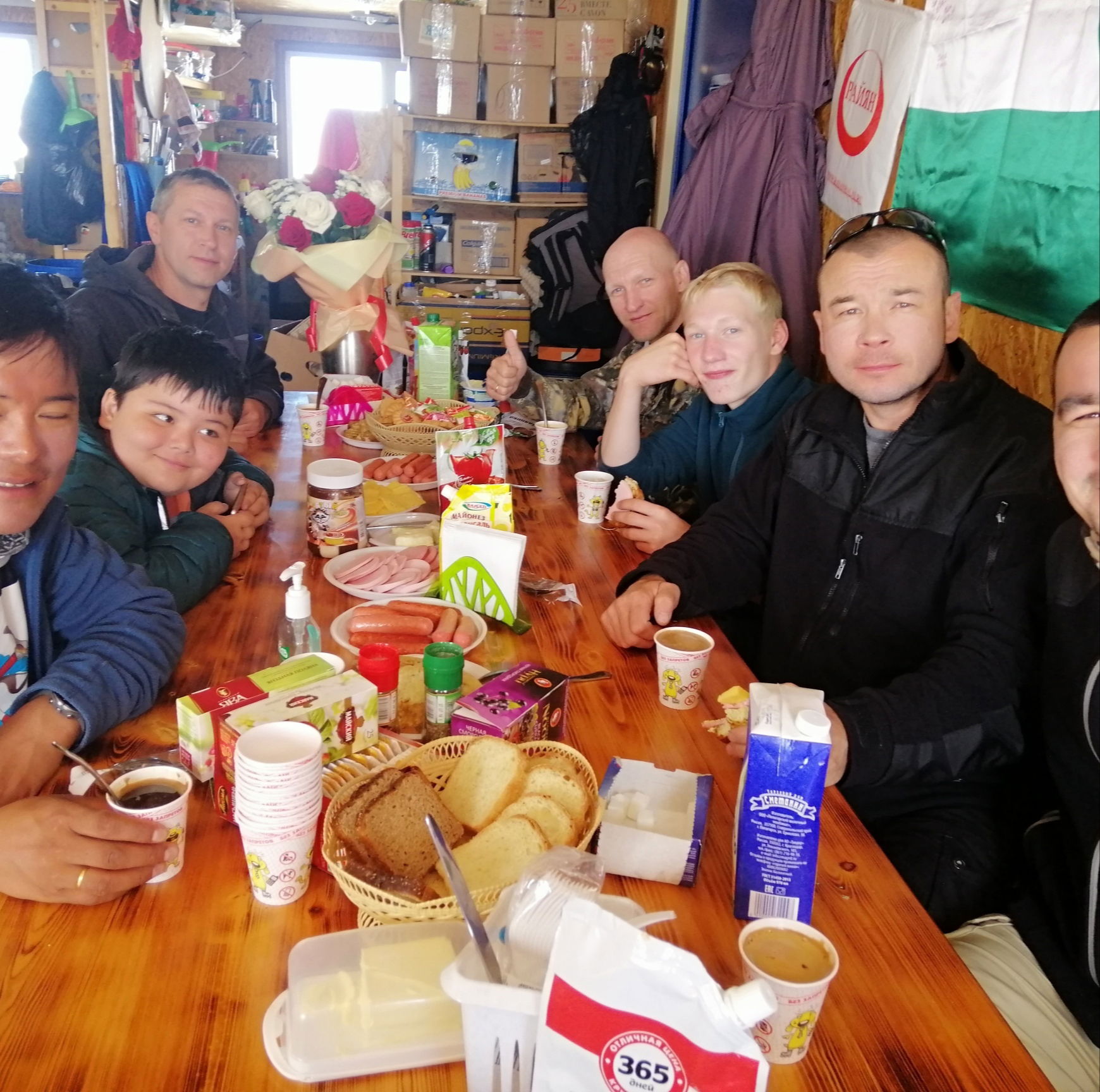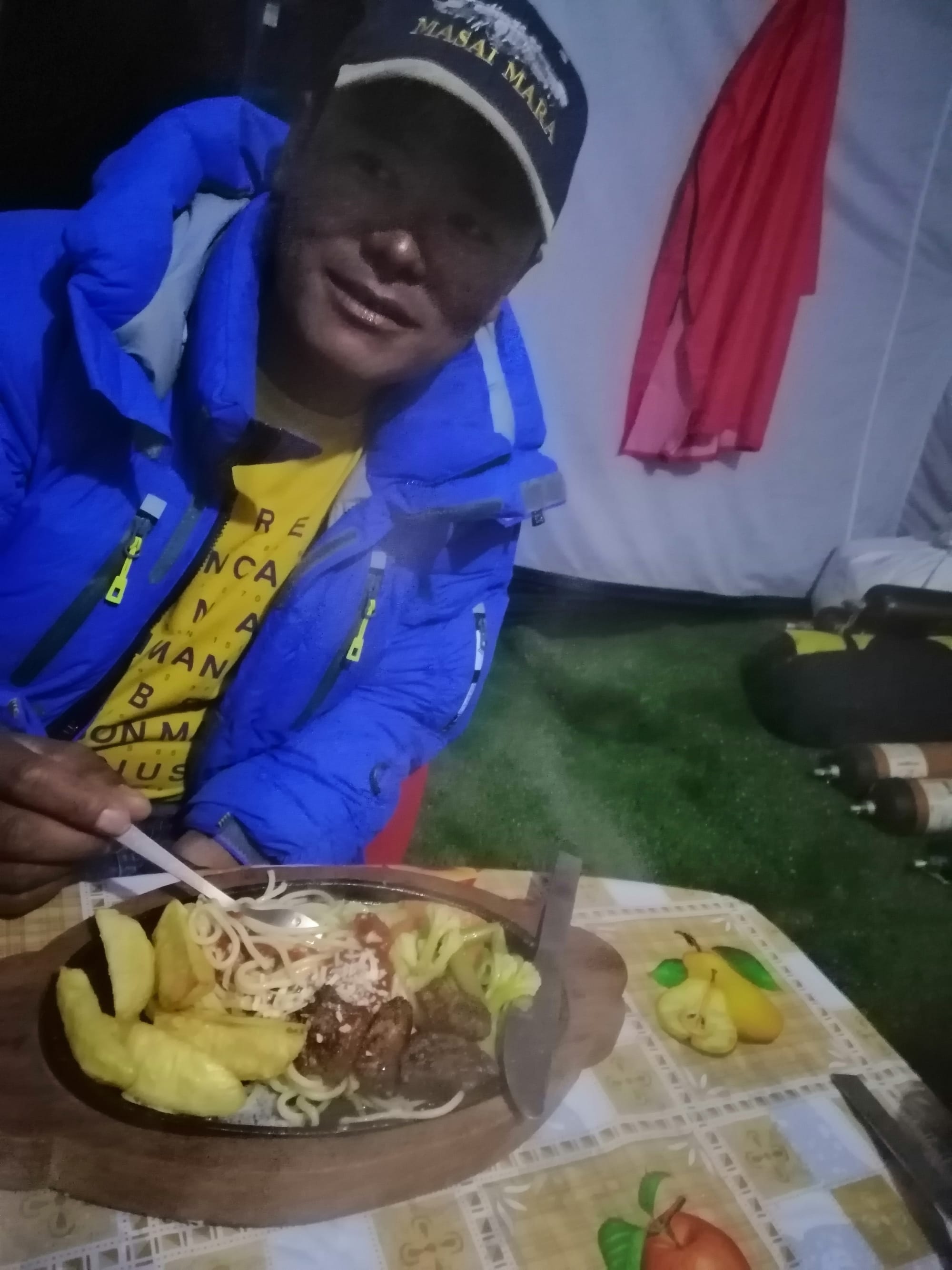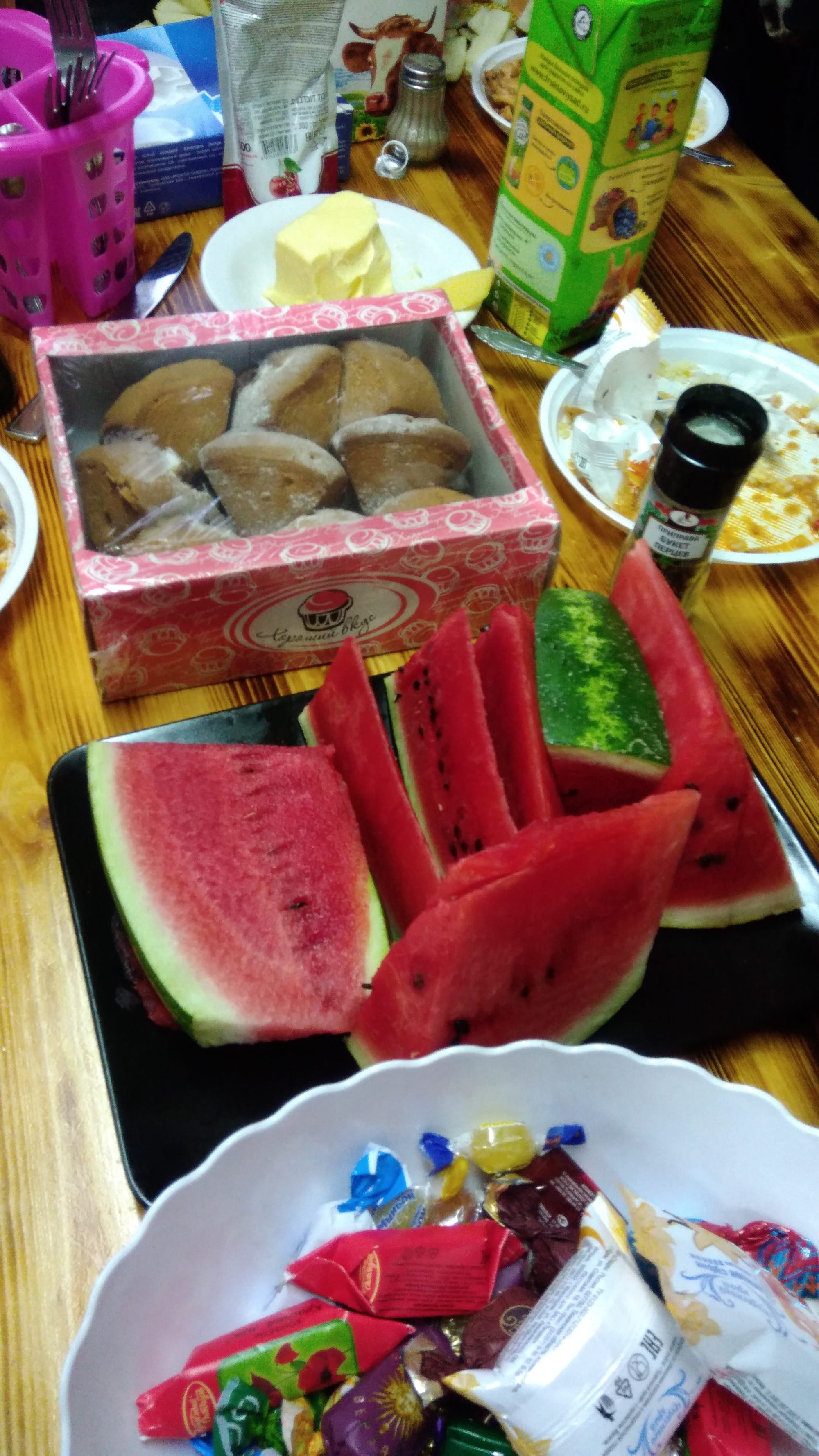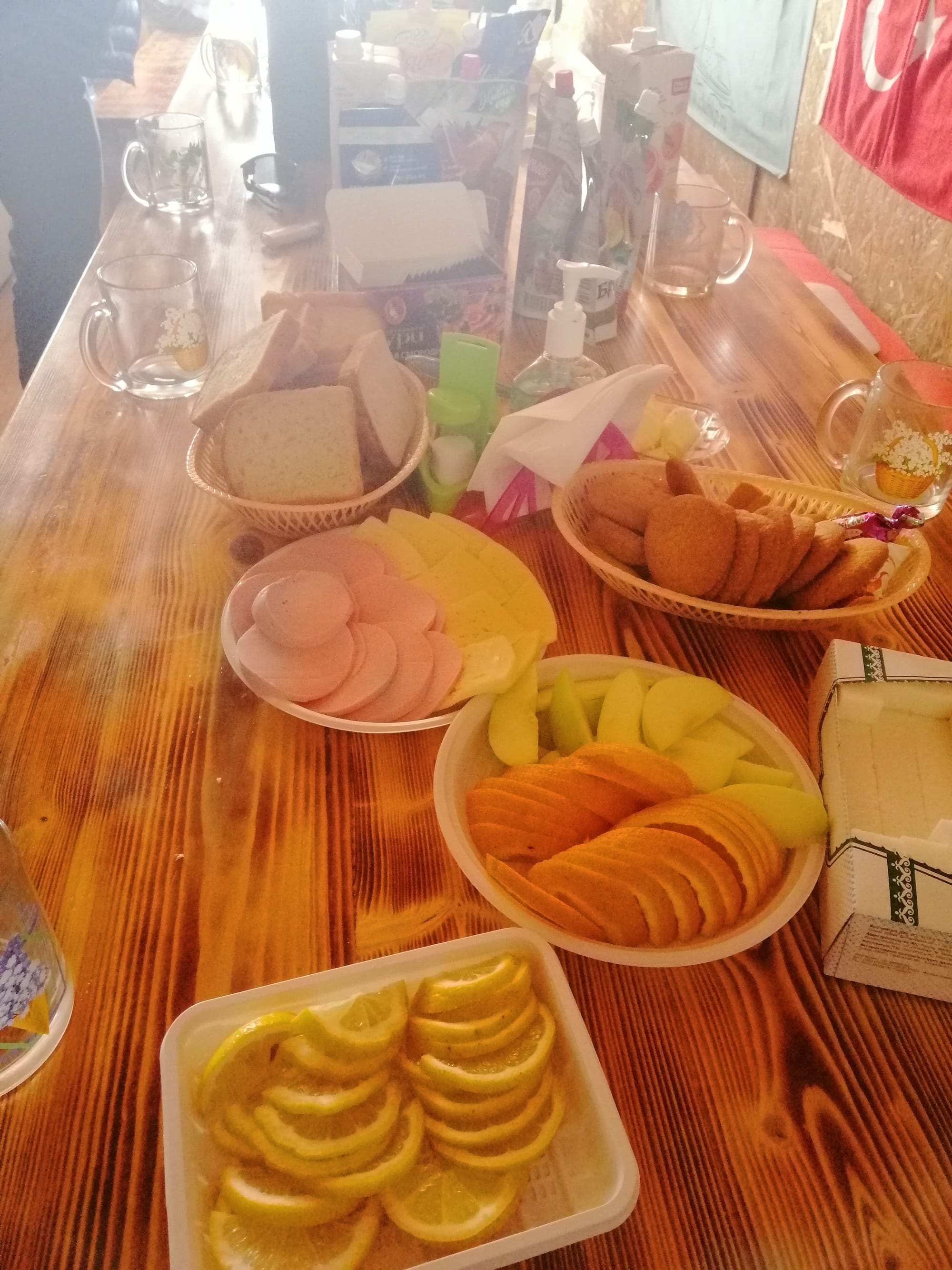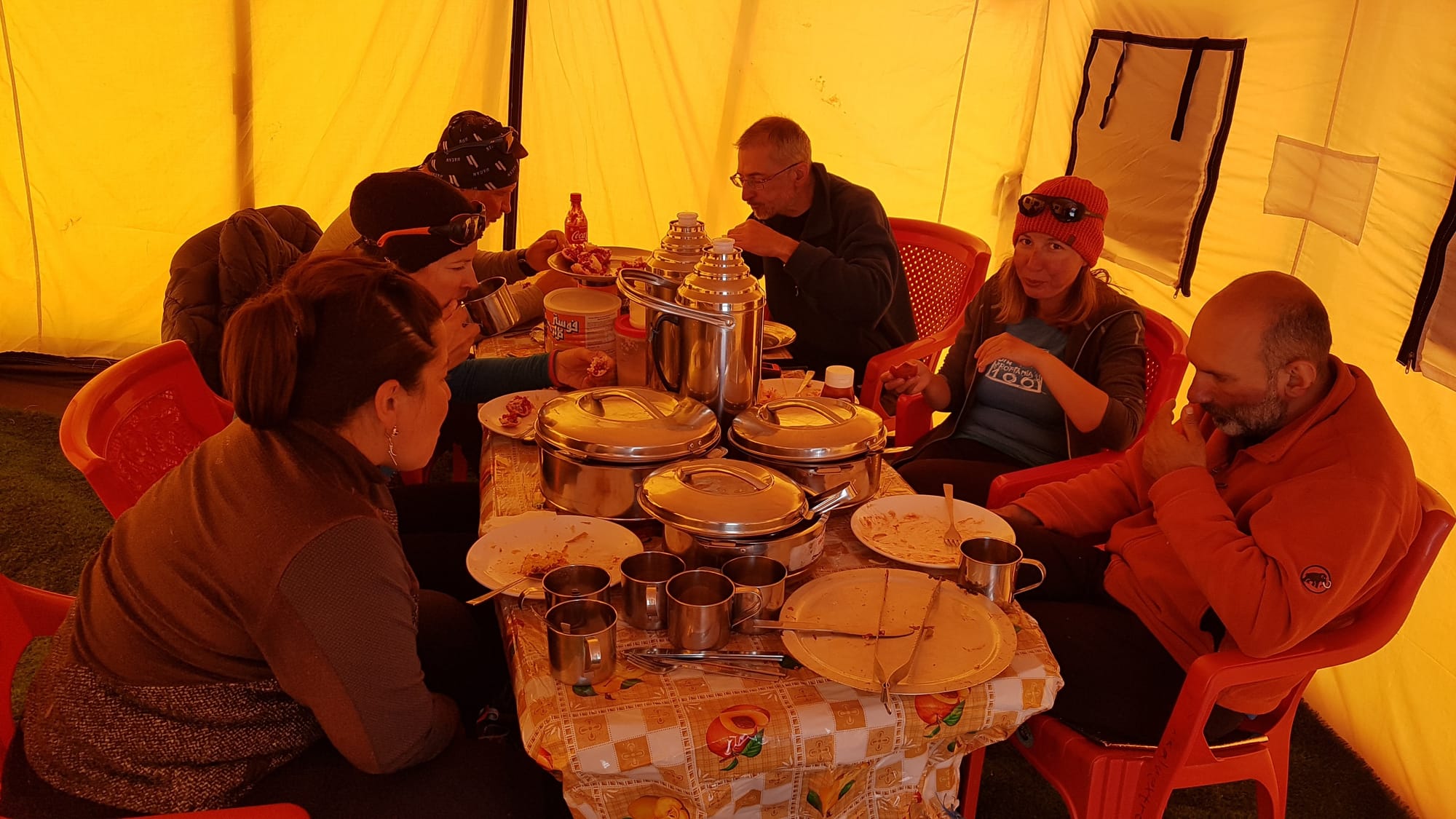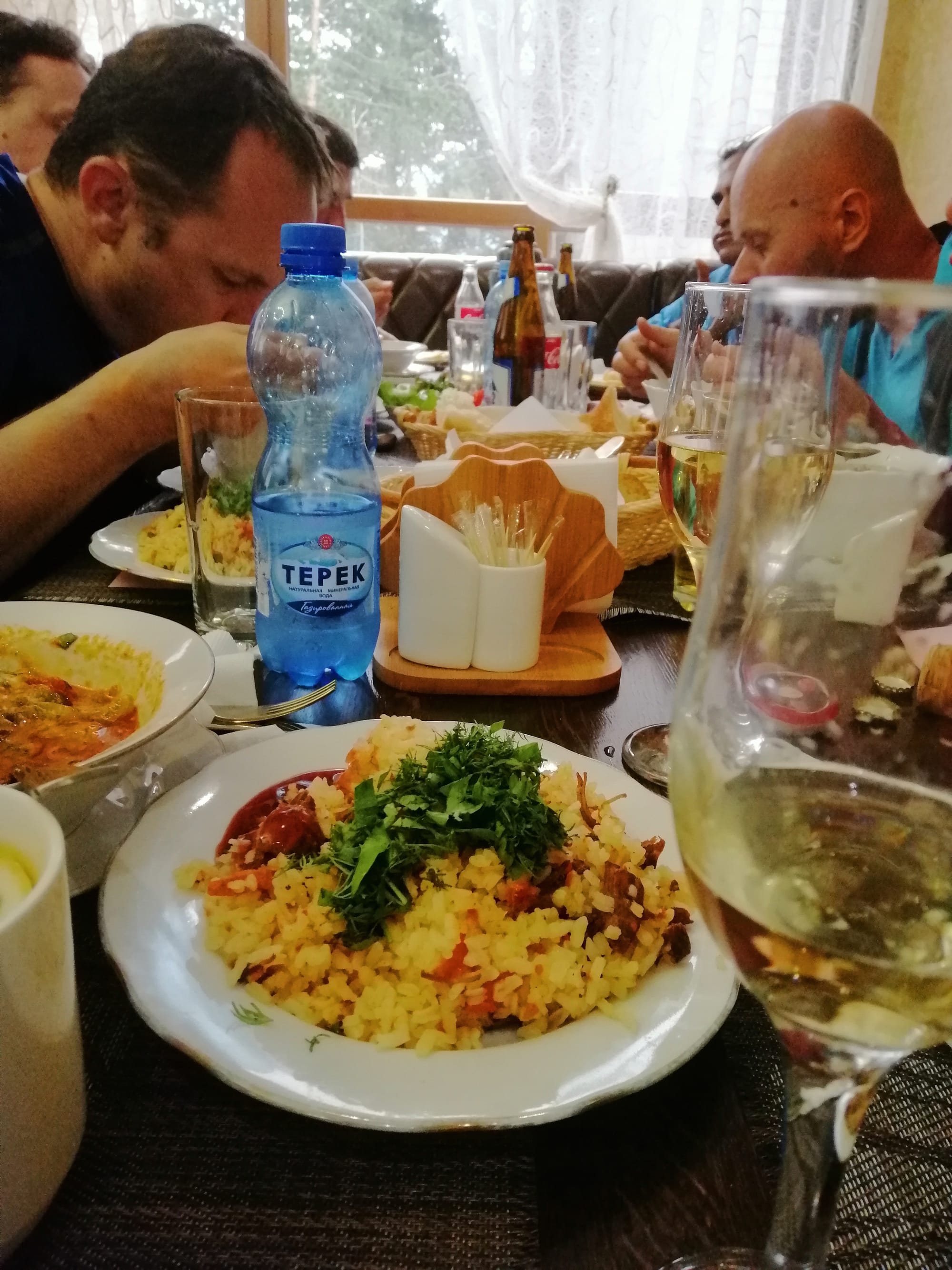 ALL MATERIALS AND PHOTOS OF THE SITE ARE THE PROPERTY OF MAKALU EXTREME CLIMBING ADVENTURE. THEIR USE IS PERMITTED ONLY WITH THE CONSENT OF THE OWNERS OF THE COMPANY.