Breeze Sharma, India: Elbrus 5642- 2019 with Makalu Extreme
---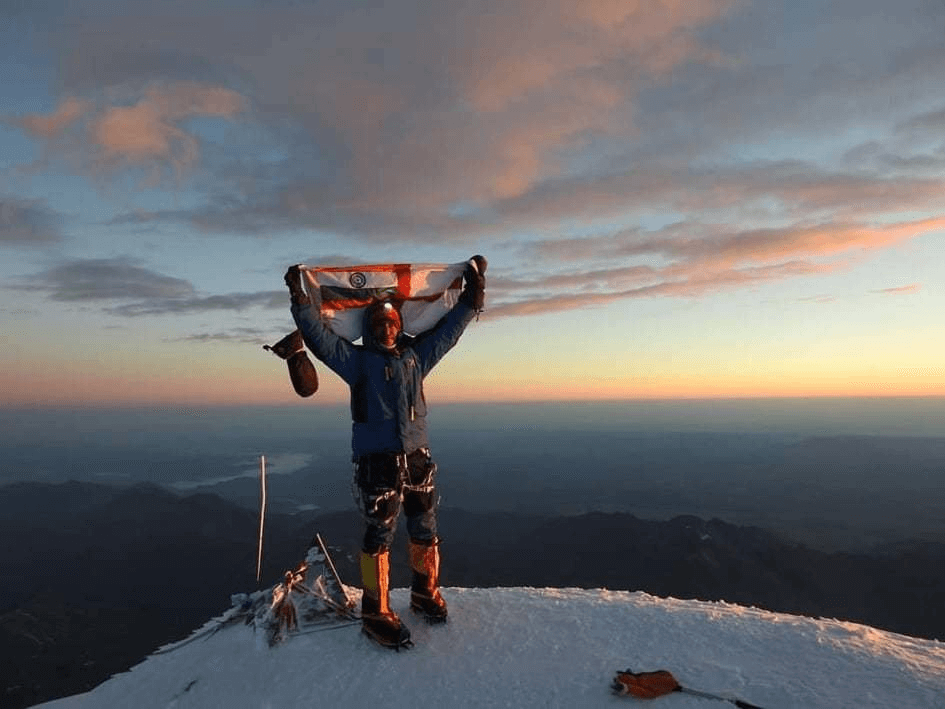 Mt Elbruce (5642m) -2019
Mt Elbruce (5642m) is the highest peak of Europe situated in Minaral Body region of Russia,this was the third expedition for me as part of the Mission Seven Summit.
The expedition was organised by Makalu Extreme Adventure which is a Kathmandu (Nepal ) based company.
I had already done few of the climbs with Dorchi Sherps and Oxana Morneva Sherpa who are the owner of the company, so decided to go with the familiar faces.I was the only foreigner climber rest 5 team members were from various parts of Russia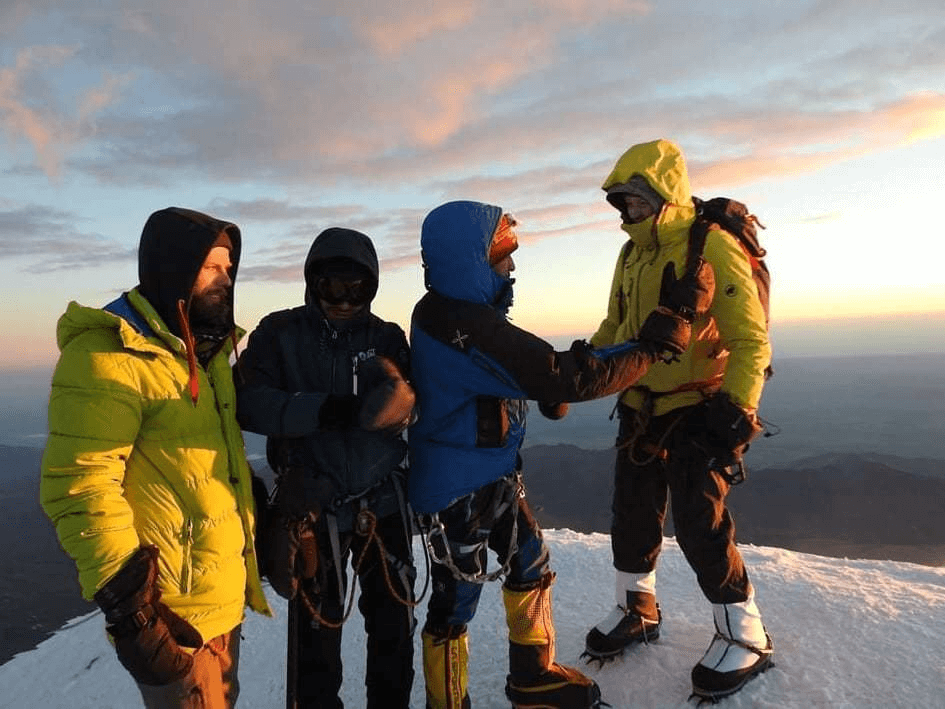 The schedule was given for 5 mountain days but we finished the task in 3 days and utilized rest of the time in exploring Balkariya valley along with Georgia .
Day 1- 5 hr acclimatization trek was done on the Mt Elbruce marathon route.
Day 2- Shifted to base camp(3800m) by cable car and snow truck after travelling by road from the hotel
On the same day we did high altitude trekking up to 5000 mtr.
Day 3- Rest in the day time and in the night at 12 am we boarded on snow truck which left us at around 4800 m. Around
0630 hrs summited the peak and got back to base camp at 10 am. Thus achieving the task in 7 hrs from base camp to base camp,and in the afternoon came down shifted to hotel.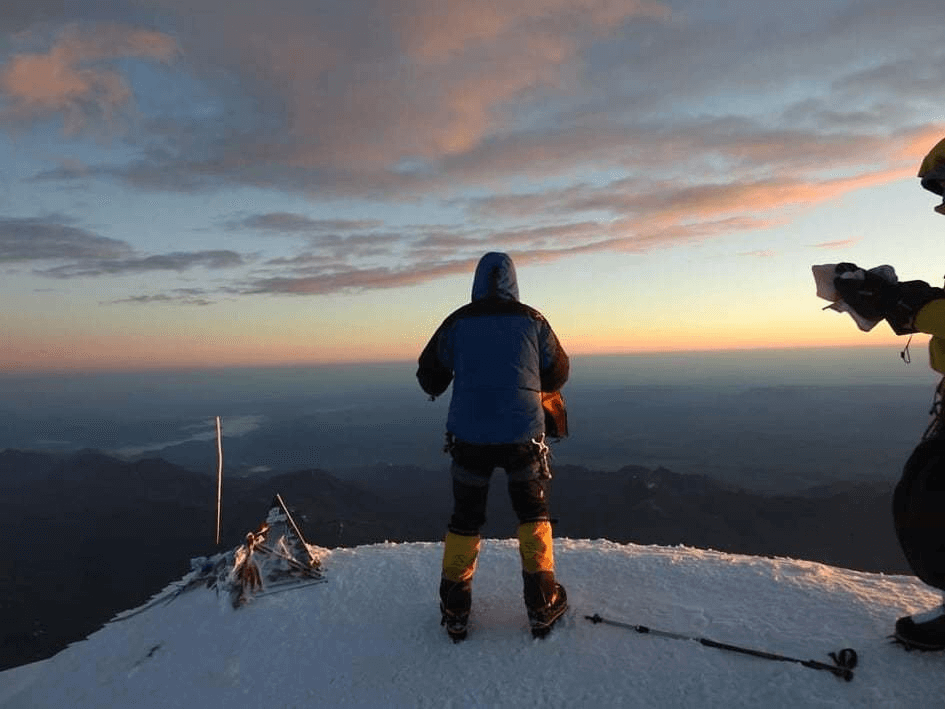 It was a gross under estimation by me in this expedition in terms of equipment preparation. The base camp is basically a a heaven for skiers. There are scores of dormitory containers and cabins to accommodate climbers as well skiers.The base camp is a huge sloppy snow field which spreads in many kilometers and used by the ski lovers. Since the height of the mountain is not very much extreme,and this fact ditched all my equipment planning.The cold conditions and weather variation was like an altitude of 7000 mtr.
Temperature dipped to -10 degree in the night and I was feeling super cold.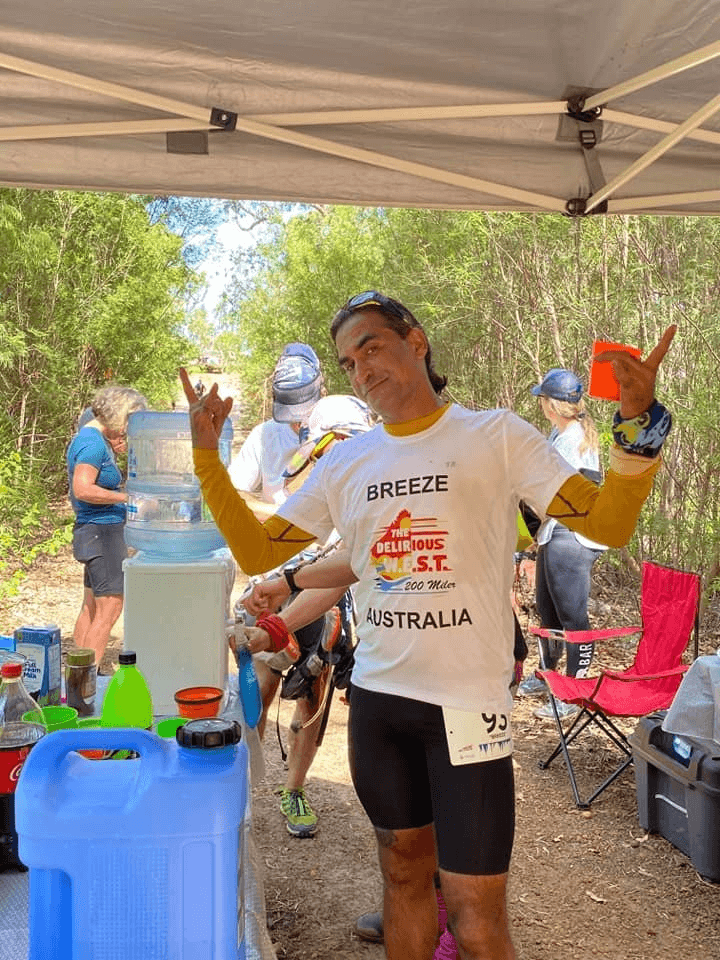 I infact did not carry my climbing boot and summit gloves too.Without these it was impossible to attempt the summit push.Finally Oxana Morneva Sherpa who had already summitted the peak 32 times in past decided to abandon her summit push and gave her equipment to Dorchi Sherps and in turn he gave me his snow boot and gloves for the summit push.
Some one said "Mountain never respect your experience" and I realized this here.
The climatic conditions for this peak is very much harsh as well the last climb of around 500 mtr is very much steep with hard ice.The summit approach is also long.
That is the reason though being below 6000 mtr peak still many fail to make it to the top.
Sharing the beautiful journey.....