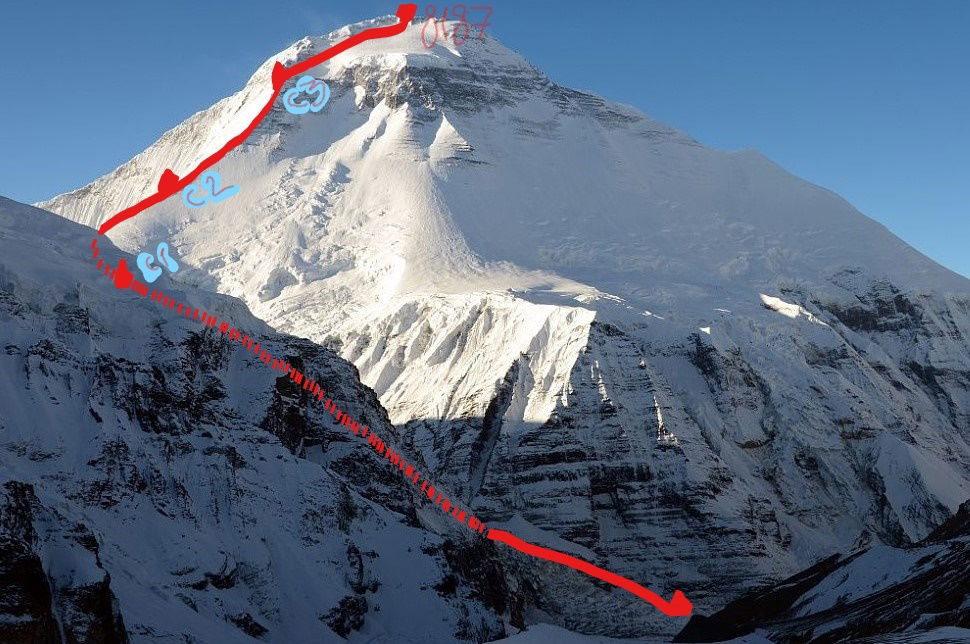 THE STORM MOUNTAIN- DHAULAGIRI 8167
www.makaluextreme-treks-expeditions .com
A real thriller about high-altitude climbing, the story of climbing to the Top of Dhaulagiri 8167 of the First Civic Indian Expedition
Led by Dorchi Sherps. Thank you very much, Galina Pogodina, for turning our material into a thriller!
_________________________________________________
Active travel
66 subscribers
The Storm Mountain. The Sherpa Dorchi tells
The story of the difficult climb of Dhaulagiri 8167, in Nepal, the seventh highest mountain in the world.
There are 14 mountains above 8,000 meters on our planet. To rise even to one of them is a difficult task, requiring excellent training and competent organization. The climbers are waiting for heavy physical activity, difficult weather conditions, wind and cold, extremely low amount of oxygen, risks of disruption, stones and avalanches. Each of these factors is deadly.
In 2017, the Indian climbing club organized the first civilian expedition to Dhaulagiri Peak. The club hired two high-rise guides for each members, one of them was me. My client was Prasad Joshi.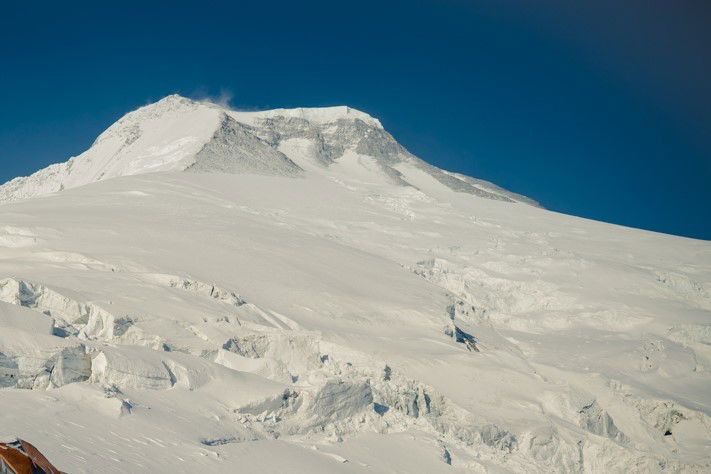 I read the materials of previous ascents and noticed that in such conditions each participant needs to have three personal mountain guides. But since funding was limited, three guides could not be taken, only two. I warned that in case of deterioration of the weather there will be problems and it will not be possible to fight for success, although we in any way will try to come to the summit.
By then, I could no longer be called a rookie. I managed to visit the top of Everest 9 times, Lhotse 4 times, Makalu 3 times, К2 twice and Annapurna. Total 24 ascents on eight thousand. I can say that I was already an authority in the field of high-altitude climbing.
For starters, we brought all the equipment upstairs and installed camps 1, 2 and 3. In the Dhaulagiri area, the weather is always unstable. And this time, apart from the bad conditions, there was a lot of deep snow on the route, which meant the danger of avalanches. We sat in base camp and waited for the weather window.
We are came out as soon as the situation allowed. At that point, we did not know that our assault would last for 15 days.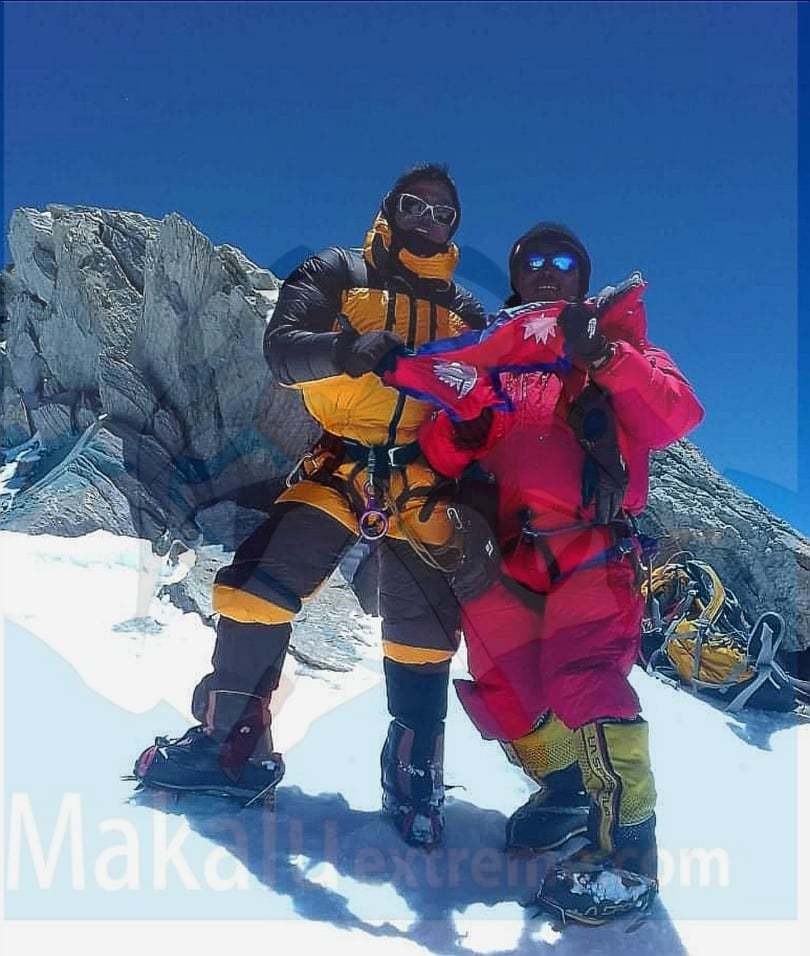 We were accompanied by favorable conditions. We carried with us about a stock of 500 meters of rope, but above the 3rd camp, as it turned out, railings were not laid. We spent our stock quickly, and the dangerous areas didn 't think to end. We decided that it is impossible to go without fixed rope and it is necessary to return to camp-3, to collect all the ropes available there and to continue climbing with them.
At the beginning of the season, there were many groups under the mountain, but since the weather was not pleasing, most expeditions turned down their work. By the time we ascended, there were only around 10 people left of the other teams who returned without reaching the top, and hoped to make another attempt.
We decided to go together and take all the ropes we had left with us. Each took about 200 meters. On the night we went to the assault, but the weather window we were counting on began to close. Hurricane wind reached 120 m/s: it he didn't just get off his feet, he threatened to get us off the mountain.
There was no chance of success. When the fixed rope were over, we attached skein of rope to their edge and began the descent to 3 camp with the expectation of sleeping there. The forecast did not correct itself, and we decided to navigate the environment in the morning.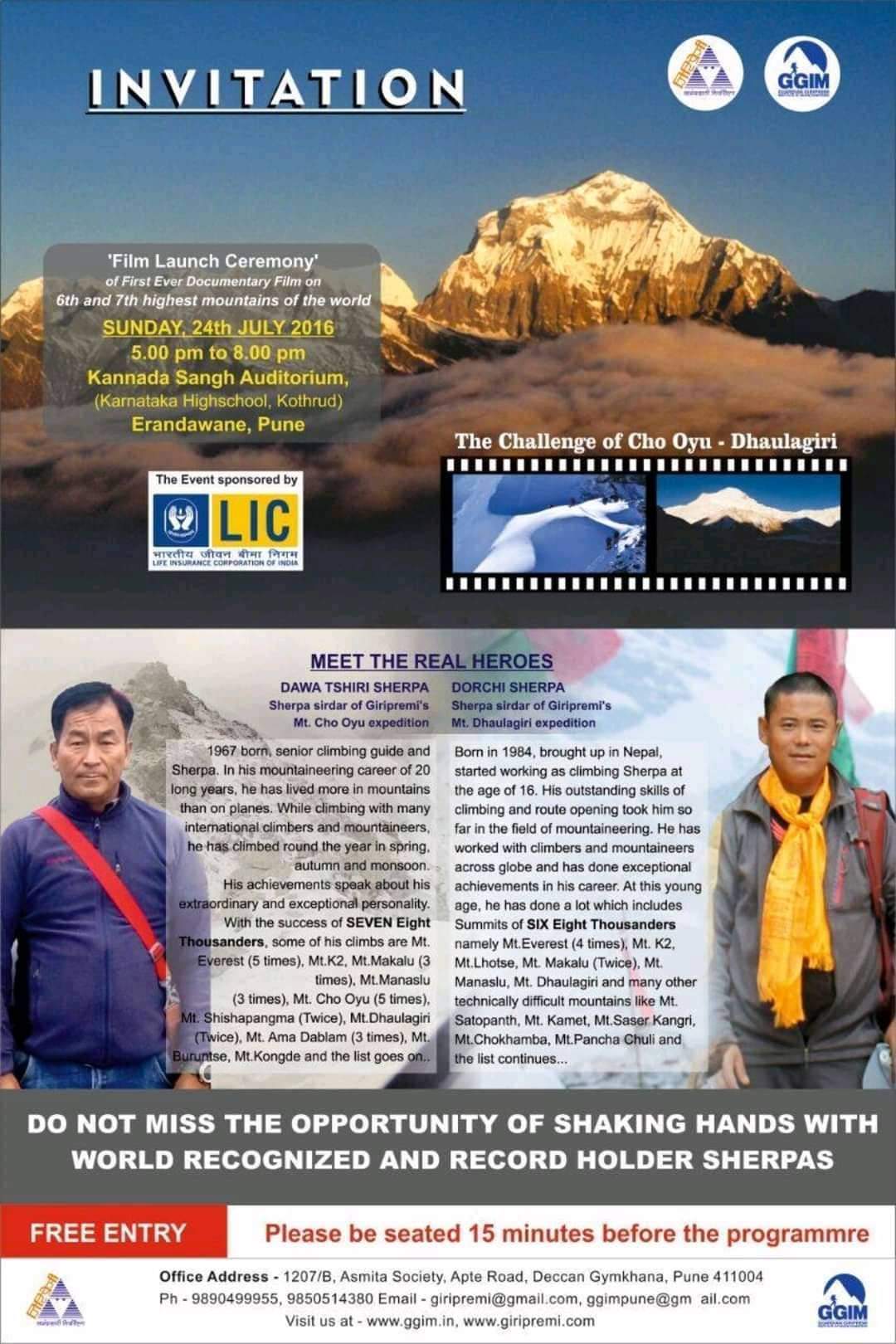 There was a fifth day since leaving the base camp. Camp 3 is 7400 high and we stayed here for the second night. It is dangerous height. If lung swelling or other problems begin, there is no chance of salvation. In such conditions, a person burns very quickly.
All night we kept the tent so it wouldn't be carried into the abyss with us. The gusts of the wind were such that the tent was cracking at the seams. Snow-ice dust was everywhere, it was clogged through tight fasteners inside overalls, and we understood that in such conditions nothing should be frozen to death.
The weather did not improve in the morning, and it was decided to go down to Camp-2. It turned out not to be the best adventure: the situation was emergency. In the hurricane wind, we went down carefully. But to go down from 2 camp to base, you had to overcome an extremely avalanche-prone site called Eger. Because of the complex relief, it is unclear where and at what point the avalanche may arrive. This is where most of the victims of this mountain died. And our customers should not have been unwound with extra kilometers down and up again. We decided not to go down further and wait for the weather at Camp Two.
The wait was delayed for another four days. All this time the hurricane raged around 200 km/h We kept the tent so that it wouldn 't break, and we constantly strengthened it if something was alarming. Others who remained for the attempted assault did the same. As I said, there were about 10 people.
On the 11th day since leaving base camp, the weather suddenly cleared. We immediately took advantage of this and went up to camp 3 to come out for assault the following night.
As I said, we carried with us a total of about 2 kilometers of ropes. The slopes were overwhelmed with fresh snow, the advance was difficult and slow. Due to the abundance of snow on the traverse, there was an avalanche situation. Our customers have been high for many days and were at the limit.
... You know, I love climbing, and it was most important for me to come in, I 've never been on that mountain. And I dream of visiting all 14 eight thousand. These harsh conditions have become a challenge: I have never seen such a thing before...
It 's been the 12th day since we left base camp. We all acted together, falling into one pile and helping each other, managed to break through to the top!
There was cool weather on top, but the participants were on edge, in that state they could make a mistake. So we took a break for half an hour before we started the descent.
As we moved down, there was a tragedy. Among our satellites, the client of one of the companies was an Indian participant, and 100 meters below the top he became ill. Attempts to pump him out led to nothing and he died. The weather began to ruin, the wind rose again to a hurricane.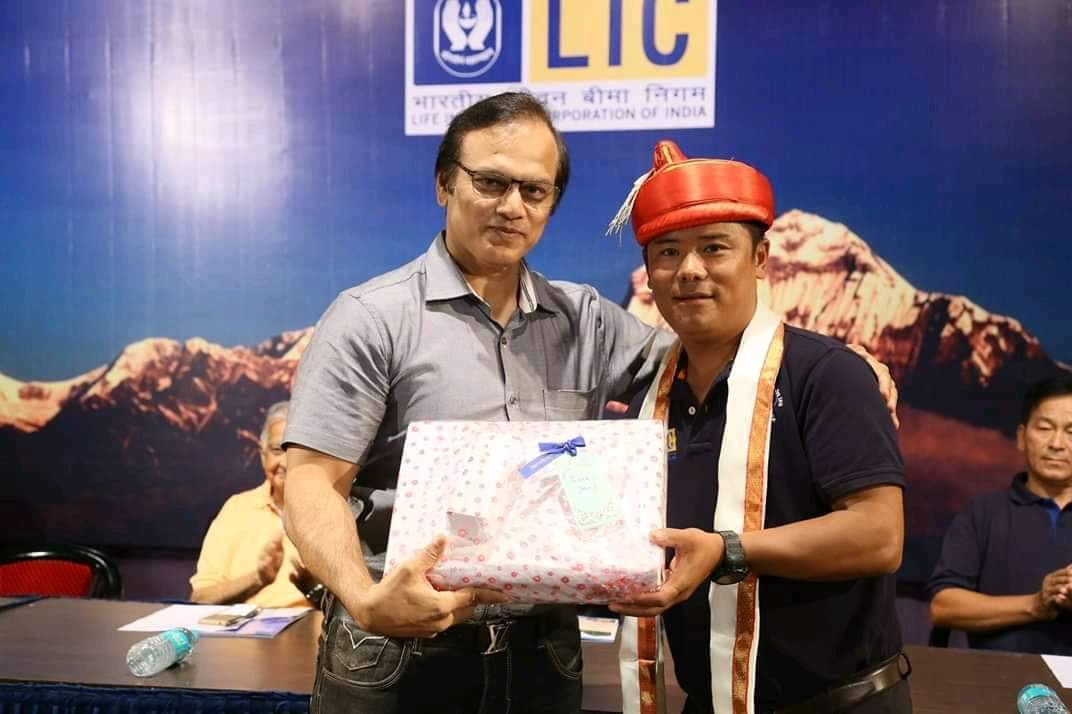 In conditions of very bad weather we came down from the 3rd camp. Without railings, we would definitely be lost because the drill rose again, and the visibility was very poor.
We managed to get to Camp 3, it was here for the third night. Very early we got up and moved to Camp Two. The trail was full of snow, we had to re-lay it. But the next day, we managed to get down to base camp.
When we started, in the base camp there was a knee of snow, and when we returned - the grass had already grown and edelweiss had grown. It was extraordinary - I thought I was coming back to life!
During this assent I lost 15 kilograms, I thought there was no skin left on my skeleton. There was a wild weakness, I was literally rocked by the wind.
Well, right after that, Indian friends took me to India with them, and I came to my normal condition senses there. There were constantly banquets, meetings, awards, delicious food - and in a month in India I returned to my normal look.
The whole expedition was very dangerous. I can define my impression that Dhaulagiri is a wild and heavy mountain with its mores. Of course, it would be good to shoot a documentary about this epic, but because I constantly had to open the trail and hang the railing, it was no longer before the shooting. Therefore, photos are available in a very limited number, and there is no video at all.
But nevertheless, the case was done, and the first civilian Indian summit with me on top of Dhaulagiri
Dorchi Sherpa
Translation by Oxana Morneva Sherpa