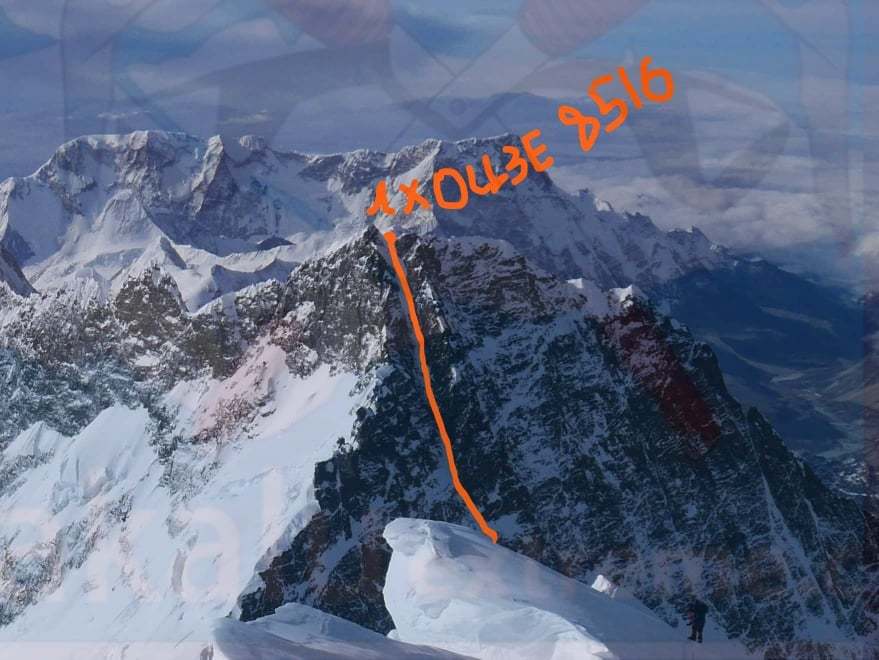 Height and love
Today
Interview with Nepalese mountaineer Dorchi Sherpa about last year's ascent of Lhotse peak, which he made with his wife Oxana Morneva-Sherpa.
Oksana and Dorchi were accompanied by their company high-altitude guides Pasang Lama and Pasang Dorji Sherpa. Despite the vast experience of all participants, the ascent was not an easy task. First of all, an eight-thousand-footer is always over the edge. Secondly, in 2012, Oksana almost lost her leg (her story "instructions to survive"), and this injury had severe consequences. In fact, she doesn't have a knee. Therefore, the team could not go fast.
Oksana was on Lhotse in 2018, and this ascent was very difficult for her. After the expedition, she spent a long time in the hospital.
Oxana Morneva-Sherpa:
It was a difficult mountain, and I didn't think I would want to come back here. But life ordered otherwise. Immediately after the hospital, Marat Khamitsayev, a mountaineer and the Creator of a number of interesting projects, got in touch. He said: "If you climb Lhotse again, you will be the first woman in the world to do so. And you can take part in our project "battle standards of military intelligence on the top of the world". It was great, I didn't hesitate to agree! I told Dorchi about it, and He said, "Oh, great, let's get in."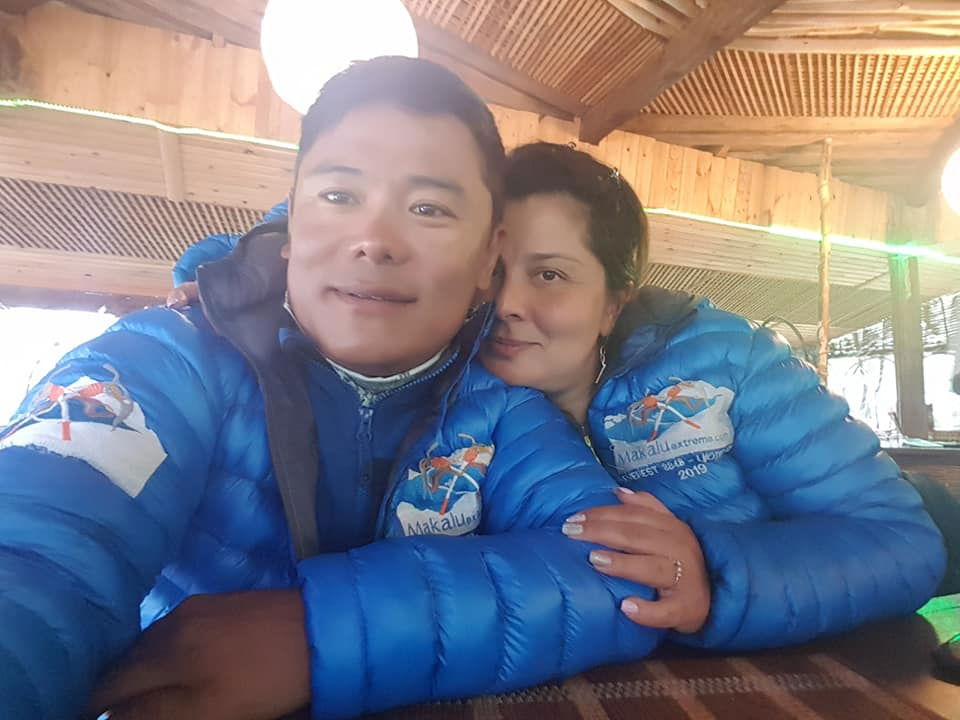 Oxana and Dorchi arrived in Kathmandu and were stuck waiting for the Indian group, which was two weeks late. Thay had to reschedule everything: flights, acclimatization...
While waiting, the guys went to a restaurant for a snack. For religious reasons they don't eat beef: Dorchy ordered lamb, and Oksana ordered chicken steak, which tasted very strange. Oksana strongly doubted, but still ate this meat. And - caught bird flu...
Says Oxana:
And then I felt an deeply twinge. I had a temperature of 39 for a week. At the same time, there was no way to be treated. We went on the bike to meet the group, and I thought that I would lose consciousness and fall on the road. Naturally, I bought masks and kept my distance so as not to infect anyone. As a result, no one was infected, and only now I learned that this infection is not transmitted from person to person.
The group arrived without equipment, and had to dress everyone, and again had to change tickets. The Indian team are a slow people: it took half a day for each of them. In total, 5 people took 2.5 days. And then came the non-flying weather.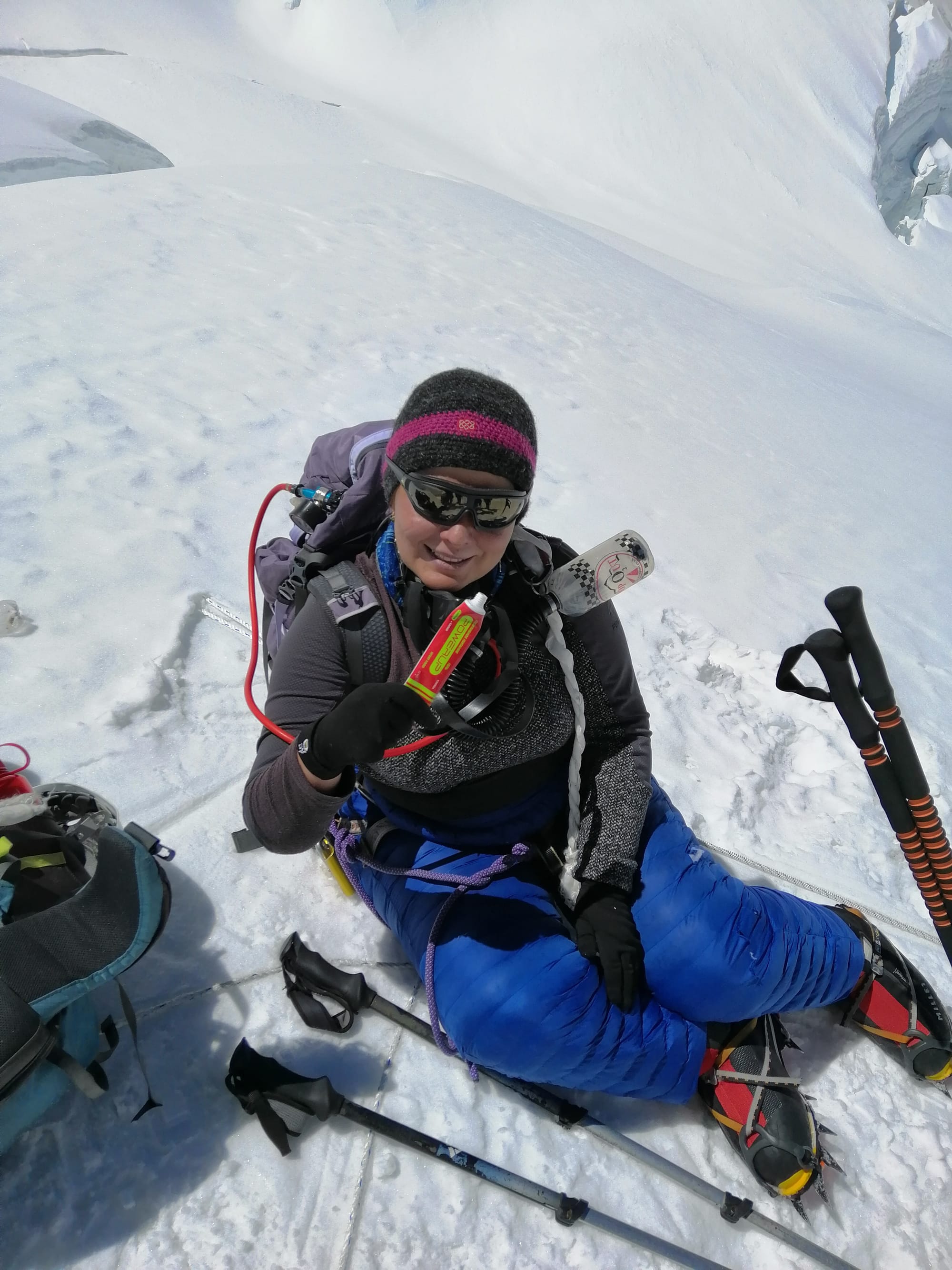 Finally flew by helicopter to Syangboche, abandoned expedition cargo. Oxana still had a fever, but since a lot of time was lost, they did not wait. And when we got to the base camp, all that was left of the disease was weakness. Therefore, Oxana acclimated only on Kala Patar and the nearby hills, while the guides brought their equipment to the high-altitude camps. Choosing the weather window, we went up, without preliminary ascents and descents.
And then the rope road on the Khumbu icefall collapsed - this is the very beginning of the way. The ropre team receives $ 800 per person only for Icefall way, and their responsibilities include prompt repairs. But no one did.
Says Oksana:
"Dorchi said that he knew the mountain well and we would get through anyway, and if we waited, we might not get through. There were a lot of people going down the icefall and we were warned that we would not pass. Of course, in 3-4 places I specifically stuck, just tin, and I twice fell into the crack, not jumping to the edge. Several times Dorchi and I stopped and kissed, and he told me, " You can!" "
The Khumbu Icefall
One crack had to be bypassed along the edge of the valley, and there is dangerous in the sense that an avalanche can descend from above. One hundred-meter ladder held on a single ice screw storm turned over under the weight of people. It was also located above a very deep crack. Oxana barely overcame this area with her bad leg and was very tired after this journey.
After passing the icefall, the group arrived at the camp in the evening. They had to rest for a couple of days in the Second camp. During this time, judging by the top, the weather began to change, but there was a calculation to slip through the weather window.
Dorchi Sherpa Comments:
"It was a completely new experience for me – to climb an eight-thousand-meter mountain with the woman I love. In addition to equipment, we carried an additional load-the battle standarts of the military intelligence of South Ossetia and Russia, to solemnly unfurl them at the top, honoring the memory of South Ossetia heroes."
Oxana was in doubt about her abilities after all that had happened. Dorchi was always encouraging her: "Everything will work out, we can't fail, we have to go in!"
Dorchi was on his sixth trip to Lhotse, and he knew the mountain well. But over the years, the state of the slope has changed a lot. There was a lot of blue ice and rocks on the route.
The climbers had a lot of questions to the government rope team, which is obliged to monitor the state of the route. The road was just broken, but no one thought to repair it.
Dorchi Sherpa:
"At the moment when we went out to storm, the weather window was held, but the Khumbu icefall was broken in five places. There was serious damage to the railing, and there were no ladders in three places. It was decided, despite this, to continue climbing. This was the middle of the season, and the risk of rockfalls would have increased further.
With the broken path and Oxana's problematic knee, everything happened very slowly. But the success of this joint ascent was incredibly important for me, as I love my wife very much and also know what it means for her to return to the mountains after that injury. Hers summit was my summit. I looked at the rugged mountains around us with her rapt eyes."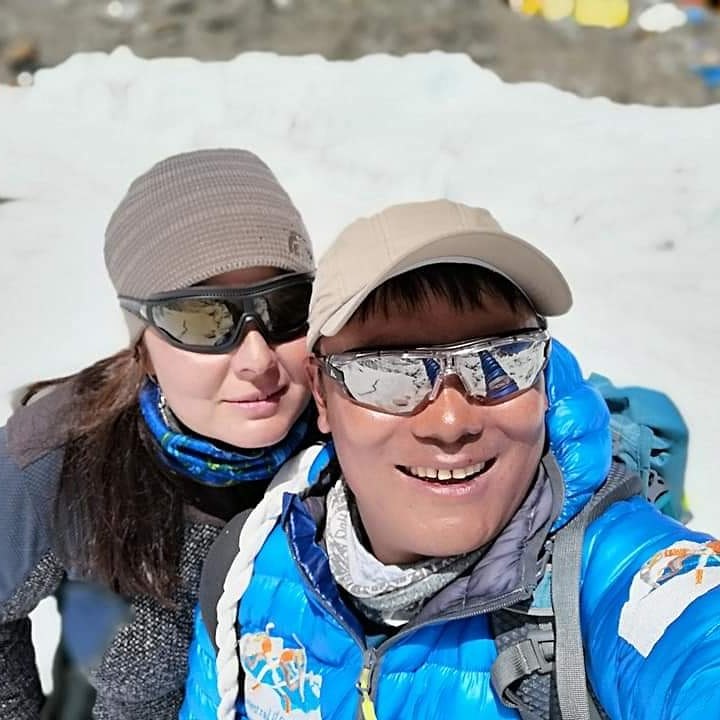 When the group left the 4th camp, there were good rope for climbing and descending in the couloir. But after the flu, Oxana could not breathe normally: everything inside hurt. The weather on the day of the summit push completely deteriorated, until dawn a hurricane arose. Oxana tried to return many times, but Dorchi stopped her and urged her to continue climbing.
Says Oxana:
"Last year it snowed and visibility was much worse. This time, such panoramas are crazy - everything is in the palm of your hand, in such snow swirls... It was very beautiful, but when we got to the couloir, a blizzard started. Many times the wind knocked us down."
Fortunately, there were new ropes on this section without interruptions. Otherwise, for sure 100%, without fixed rope, you could fly away. This rope was fixed by a completely different team - not the one that monitored the icefall. That's how someone at a low altitude just fills a pocket, and someone at a high altitude does the job at 100%+.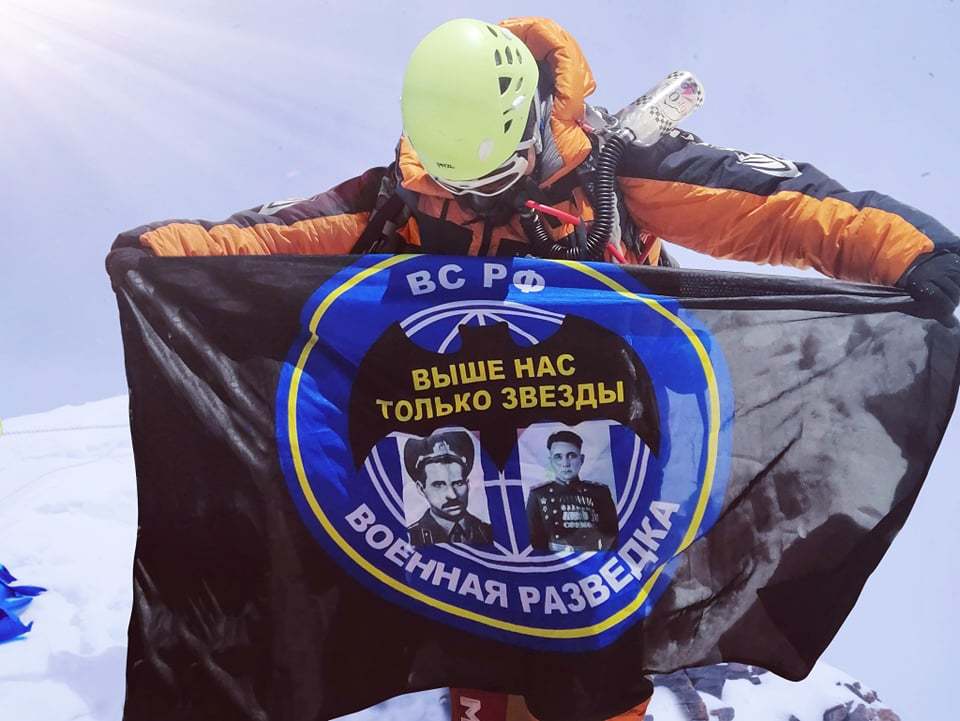 Says Dorchi:
"We left camp 4 at 9 PM and were at the top at 13.30. Due to the storm, and Oksana's leg, we strongly violated the rule of the return point, which occurs at 12 am. This was my decision: to ignore the rules for the sake of Oxana. It was important for me to go to the top with her."
The state of the route was very difficult in this snowless year. The descent was also slow, there were a lot of rocks and ice in the couloir: with a crippled leg, it was very difficult for Oxana to balance on the front teeth of the crampons.
Says Oxana:
"It was an unforgettable adventure and an unforgettable peak. We returned to camp 4 only at night, and a day later to camp 3. The descent to camp 2 took us another day, and after spending the night we finally went down to the base."
The entire route was marked by a large number of rocky and icy areas, the Khumbu icefall was covered with new deep cracks.
Under all circumstances, for Oksana, the ascent of 2019 has become harder and tougher than in 2018.
For Oxana, this was her second ascent to this peak, and she thus set a women's world record.
Was Talking
Galina Pogodina